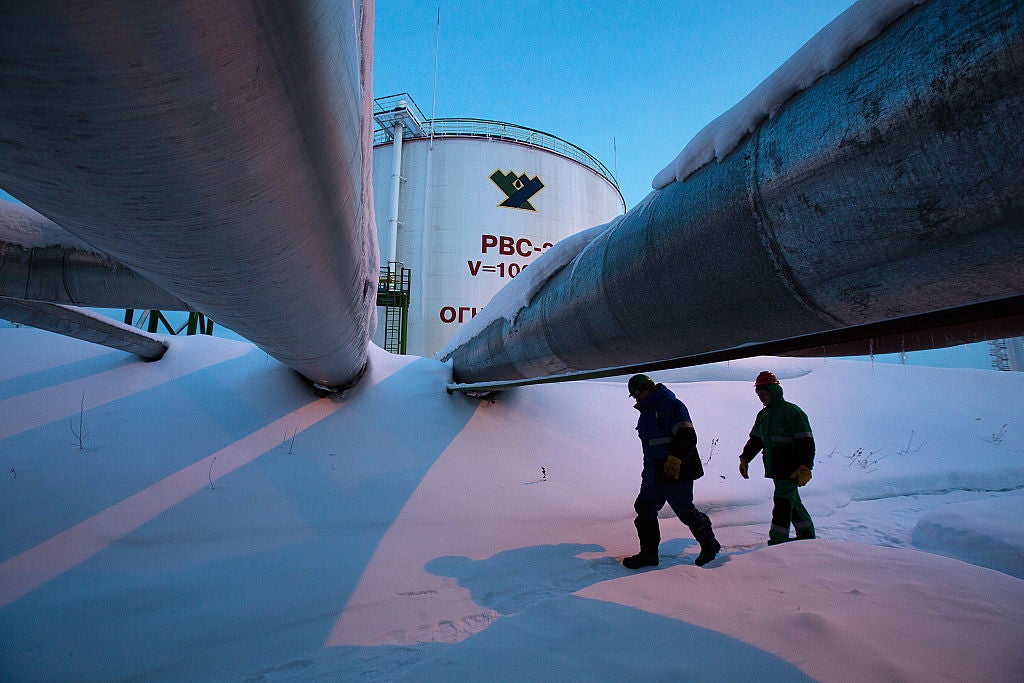 When the International Energy Agency (IEA) published its Net Zero by 2050 analysis in 2021, it became clear just how challenging the energy transition would be. For example, solar and wind installations would have to increase four-fold by 2030 while electric vehicle sales would have to increase 18-fold and all advanced economies would have to phase out coal. However, perhaps most significant for the multi-trillion dollar global energy industry was the recommendation that "[b]eyond projects already committed as of 2021, there are no new oil and gas fields approved for development".
While many of the other policy recommendations represent growth opportunities, this was something different: a warning, that the industry which has fuelled global industrial growth for the past century, will now have to be wound down, and wound down fast.
In late 2021, at the COP26 climate conference in Glasgow, the Beyond Oil and Gas Alliance (BOGA) was formed. This is an international group of governments that have promised not to approve new oil and gas fields for development. As of May 2023, BOGA has 12 members: Costa Rica, Denmark, France, Greenland, Portugal, Quebec, Sweden, Ireland, Tuvalu, Vanuatu, Wales and Washington State.
What unites these 12 members is that they have small oil and gas industries. Countries with major oil and gas industries – and indeed most of the rest of the world – are continuing to move in the opposite direction.
Keep up with Energy Monitor: Subscribe to our weekly newsletter
According to data from GlobalData, Energy Monitor's parent company, there are 47 countries with planned new oil and gas fields. The definition of "planned" here means they have already received final investment decisions (FID) to develop, and real-world work has been initiated to begin extraction.
How well do you
really

know your competitors?

Access the most comprehensive Company Profiles on the market, powered by GlobalData. Save hours of research. Gain competitive edge.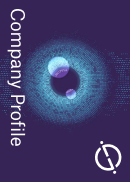 Company Profile – free sample
Thank you!
Your download email will arrive shortly
Not ready to buy yet? Download a free sample
We are confident about the unique quality of our Company Profiles. However, we want you to make the most beneficial decision for your business, so we offer a free sample that you can download by submitting the below form
By GlobalData
Below, Energy Monitor takes you through the top ten countries with the most new oil and gas fields currently under development, highlighting just how far off the world is from the net-zero pathway the IEA has laid out. Figures are displayed in billion barrels of oil equivalent (bboe).
1. Russia (25 fields containing 20.5bboe)
In top position is Russia: the country with the greatest gas reserves, and sixth-highest oil reserves globally. The past 18 months have seen the country run riot over global fossil fuel markets after its invasion of Ukraine – and subsequent manipulation of European gas markets – hugely inflated oil and gas prices, and triggered a new global policy push for 'energy security'.
With 25 new oil and gas projects containing 20.5bboe, Russia has by far the largest active oil and gas expansion plans. The country's economy relied on oil and gas for 60% of exports and 45% of state revenues in 2021 – which are likely only to have increased following its Ukraine invasion.
2. Brazil (18 fields containing 8.7bboe)
As a country with a diversified industrial economy, and not typically thought of as a "petrostate", Brazil is perhaps an unexpected entry in the top ten. But the country was actually the world's ninth-largest producer of oil in 2022, and its state oil company Petrobras is one of the largest public companies in the world.
Most of the country's oil and gas assets lie off its south-east coast, and Brazil's right-wing President Jair Bolsonaro – in office until 2022 – made offshore oil exploitation a key policy priority, setting the aim of increasing oil production by 70% by the end of the decade.
Despite being more supportive of environmental protection, new left-wing president Luiz Inácio Lula da Silva is also a champion of continuing oil extraction. He recently told reporters he did not believe new Petrobras drilling in the country's Amazon region would damage the rainforest environment.
3. Norway (14 fields containing 22bboe)
A country of just five million people, with vast oil and gas reserves in the North Sea, Norway is Europe's largest producer of oil and gas. It has also become the EU's top supplier of natural gas since Russia invaded Ukraine.
Despite being one of the world's wealthiest countries, with the second-largest sovereign wealth fund in the world, Norway has no plans to end oil and gas extraction. Instead, the country issued as many exploration licences between 2012 and 2022 as it had since it began extracting oil in 1965. One of the country's planned oil fields – Johan Castberg – is located not in the North Sea but in the Barents Sea, far to the North of the Arctic Circle.
4. US (13 fields containing 2.9bboe)
Number four on the list is the US: the world's wealthiest country in nominal GDP terms, and also the world's largest oil and gas consumer. Since the 2010s, new shale gas extraction in the Permian Basin has also allowed the country to surpass Saudi Arabia and Russia to become the world's largest oil and gas producer.
Despite bringing in a far more climate-friendly policy agenda than his predecessor Donald Trump, President Joe Biden's administration has continued to issue new licences for oil and gas exploration and extraction. Most recently, the decision to allow ConocoPhillips to begin extracting oil from the Willow Project in Arctic Alaska prompted fury from US climate activists.
5. India (11 fields containing 0.4bboe)
India may be developing 11 fields, but they contain comparatively little oil and gas. The country's extraction is largely for domestic consumption: it is currently the world's second-largest importer of oil, increasingly importing hydrocarbons to fuel its rapidly growing economy. Most of the country's oil and gas is situated offshore.
The latest data shows that India's oil production fell by 4% and gas production declined by 3% in the year to April 2023. The country has hugely ambitious renewable energy targets, aiming to install 500GW of renewable energy by 2030.
6. Australia (9 fields containing 1.8bboe)
Australia's fossil fuel industry is perhaps best known for being the world's biggest coal exporter – but it is also the world's 30th-largest oil producer and sixth-largest gas producer.
In the wake of Russia's invasion of Ukraine, Australia is vying with the US and Qatar to be the world's largest exporter of LNG. In 2022, Australia provided LNG to meet more than 40% of Japanese and 20% of South Korean demand. In the same year, the value of Australia's LNG exports hit A$90.8bn ($61.9bn), up 83% from the year before, according to the Australian Bureau of Statistics.
6. China (9 fields containing 1.5bboe)
China is the world's second-largest oil consumer after the US and the third-largest gas consumer, after Russia and the US. In 2016, China overtook the US to become the world's largest oil importer. Most of the oil and gas that China extracts, and is planning to extract in its nine upcoming fields, is for domestic consumption.
Many outlets forecast China reaching record oil imports in 2023: hence, as well as developing nine new fields, Chinese state oil companies have extensive oil and gas exploration programmes. This year, China National Offshore Oil Corporation discovered a "major" new oil field in the Bohai Sea, which stretches along the country's northern coastline, containing an estimated 100 million tonnes (680 million barrels) of oil.
6. Malaysia (9 fields containing 1.8bboe)
Malaysia has the fourth-largest oil reserves in the Asia-Pacific after China, India and Vietnam, and has the third-largest natural gas reserves after China and Indonesia. Petroleum and natural gas are the third and fourth most significant Malaysian exports, after electronic goods and chemicals.
Despite being one of the few global economies to effectively industrialise in the latter half of the 20th century, oil and gas remains a key economic priority. Between 2020 and 2022, more hydrocarbon volumes were discovered in exploration rounds in Malaysia than in the rest of South-East Asia combined.
6. UK (9 fields containing 0.4bboe)
The UK has a declining North Sea oil and gas basin, with combined production peaking in 1999 at 4.4 million barrels of oil equivalent (mboe) per day, and dropping to 1.4mboe per day by 2014. Unlike petrostates such as Russia and Nigeria, it would be impossible to defend UK oil and gas production on the grounds of economic dependency: the £28.3bn ($35.1bn) of oil the UK exported in 2021 represents only 4% of goods and services exports in 2021.
Nevertheless, under the justification of 'energy security' following Russia's invasion of Ukraine, the UK's Conservative Government is pursuing a strategy of licensing companies to explore and extract as much oil as possible. Beyond the nine fields that have received FIDs, the government licensed more than 900 locations for oil and gas exploration in late-2022.
10. Nigeria (8 fields containing 2.1bboe)
Nigeria is the second-largest oil and gas producer in Africa after Angola, and the country has generated significant revenues from the sector since the 1960s. Oil and gas currently represent around 10% of the country's economy – but the vast majority is destined for export. Nigeria is plagued by chronic fuel shortages, while the World Bank has estimated that the vast majority of the country's oil wealth gets syphoned off by the richest 1% of the population.
As well as developing eight new fields to boost the upstream economy, the $19bn Dangote oil refinery opened in May 2023, with the hope that the facility can ensure more oil can be used by the Nigerian people. The national oil sector is also battling massive oil theft that has seen the country lose 470,000 barrels of crude oil per day and overall production fall to a multi-decade low.