Civil society groups have spoken out against plans to develop new gas infrastructure across Africa, as an investigation from Energy Monitor reveals that $400bn worth of new projects are on the way.
The figure is based on a new analysis of exclusive datasets provided by GlobalData, Energy Monitor's parent company, and includes planned upstream, midstream and downstream developments. In all, it is worth around 15% of the entire GDP of Africa in 2021.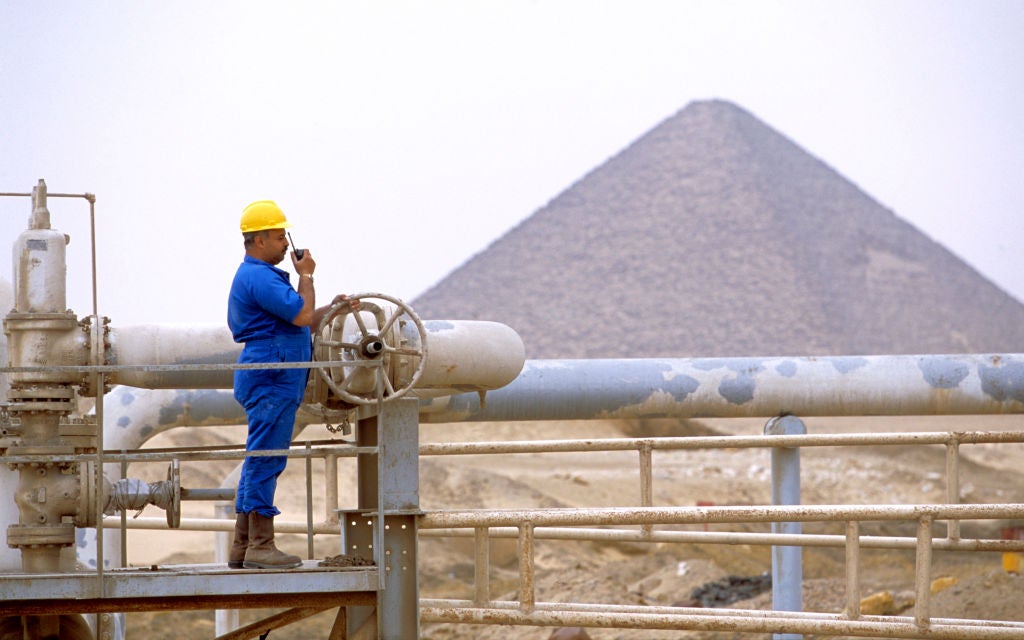 "The $400bn pipeline poses major threats to Africa's energy sovereignty," says Amos Wemanya from the Kenya-based think tank Power Shift Africa. "Beyond accelerating the already run-away climate crisis, investing in fossil fuels infrastructure such as pipelines risks leaving African economies with stranded assets and debts to repay."
Avena Jacklin, from the South Africa-based environmental NGO Groundwork, adds that developing Africa's gas pipeline will only benefit "European countries looking for alternative gas supplies, and oil and gas multinational corporations looking to make huge profits".
"The IEA's net-zero 2050 report states that if the world is to avoid irreversible, catastrophic climate change, no new oil and gas fields should be developed," she said.
How well do you
really

know your competitors?

Access the most comprehensive Company Profiles on the market, powered by GlobalData. Save hours of research. Gain competitive edge.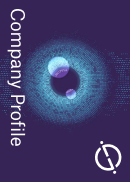 Company Profile – free sample
Thank you!
Your download email will arrive shortly
Not ready to buy yet? Download a free sample
We are confident about the unique quality of our Company Profiles. However, we want you to make the most beneficial decision for your business, so we offer a free sample that you can download by submitting the below form
By GlobalData
Debate rages over whether gas can be considered a 'transition fuel' for Africa. On the one hand, the remaining global carbon budget is so limited scientists now stress there is no scope for licensing new gas extraction if we are to avoid catastrophic climate change. Renewables are also now a cheaper source of power in most markets.
At the same time, with more than 600 million people still lacking access to electricity and 930 million people lacking access to clean cooking fuels, Africa's development needs remain profound. Many governments are keen to extract gas to bring in export revenue, while gas power plants represent a route to reliable grid power. Advocates for gas also point out that Africa is responsible for just 4% of annual global greenhouse gas emissions, and gas produces around half the emissions of coal when burnt.
Many African leaders are calling on rich nations to continue funding gas extraction and gas-fired power stations in their countries. At an August 2022 summit, the African Union (AU) called on nations to "continue to deploy all forms of its abundant energy resources including renewable and non-renewable energy to address energy demand". It added that financing gas continues to make sense "in the short to medium term".
However, many civil society groups take issue with this point of view.
"The AU's position that Africa needs gas to develop is only intended to benefit developed countries and certain vested interests in Africa," says Charity Migwi, a Kenya-based campaigner with grassroots environmental movement 350Africa. "It serves to delay and threaten the potential investments into clean, affordable, decentralised renewable energy for the people.
"Africa's development relies on a rapid shift away from harmful fossil fuels and towards a sustainable energy future."
Groundwork's Jacklin agrees: "Investing $400bn in fossil fuel infrastructure means misdirecting limited resources that are needed to enable development of clean, affordable, easily deployable renewable energy systems to end Africa's energy hunger."
In all, GlobalData's data shows that $233bn is being spent on developing new gas fields, $57bn on new gas pipelines, $56bn on new gas-fired power plants, $44bn on new liquefaction plants, $3bn on new regasification plants and $10bn on new gas-processing facilities. These figures include facilities under construction, as well as those that are in the process of permitting, or have simply been announced.
The data in Energy Monitor's investigation excludes projects already partially active or undergoing extensions or rehabilitation. It is also important to acknowledge that a large number of projects in the databases, particularly those at an early point of development, are missing capital expenditure (capex) estimates.
Upstream data only looks at the capex of gas fields that have not yet been developed, ignoring any future costs involved in gas fields that have already begun producing gas. It also ignores oil fields that may also contain a smaller volume of gas, and it ignores discovered or unlicensed fields that may yet begin producing gas in the coming years.
A final caveat is that the figures only include domestic investment in natural gas, and do not look at money invested by these countries in gas overseas; for example, via development finance institutions or export credit agencies. Those investments would significantly increase the final investment figure.
"Communities traumatised, dictatorships strengthened"
The data shows that more than half the value of Africa's gas infrastructure pipeline lies in upstream projects. These projects will produce gas for nations to export, with the resulting income theoretically available to develop other areas of the economy, but many question whether this development model would ever work in practice.
"Almost all the governments advocating for natural gas drilling have one thing in mind – exports, but in Africa, leaders don't have the African people in mind," says Farai Maguwu, director of the Zimbabwe-based Centre for Natural Resource Governance (CNRG). "What tends to happen is kleptocratic governments receive bribes, and then return the export revenue to the Global North."
Maguwu adds that previous decades have shown many African countries fail to benefit from mineral wealth like gold or diamonds, and he believes the situation with gas would be no different. "The gas will be securitised, militarised and politicised and communities traumatised, dictatorships strengthened," he says. "It is bad news."
[Keep up with Energy Monitor: Subscribe to our weekly newsletter]
Boaventura Monjane from the South Africa-based Alternative Information and Development Centre (AIDC), agrees that in Africa, "natural resources have historically been more of a curse than a blessing".
"We have seen natural resources extracted from the continent, and taken away to serve the interests of transnational corporations, financial institutions and a small local elite," Monjane says. "And this is not speculation: we have seen it happen in countries like Nigeria and Mozambique, where resources have shown little to no benefit to the local population."
In Ogoniland, Nigeria, communities are still plagued by Shell's oil spills, unable to fish or farm for their livelihoods as they wait for the company to clean up its mess. The company has operated here for more than 60 years, helping make the country the largest fossil fuel exporter on the continent. Some 40% of Nigerians live below the international poverty line of $1.90 per person per day, with the World Bank highlighting oil dependency as a major reason for the country's sluggish economy.
Meanwhile, in Mozambique, gas extraction projects worth tens of billions of dollars have triggered an armed insurgency that has plagued the country's Cabo Delgado province and displaced hundreds of thousands of people.
"The case of Mozambique LNG [...] shows that years of fossil fuel development on the continent have failed to bring prosperity or meet the surging energy needs of the people," argues 350Africa's Migwi. "Debt traps and disproportionate ownership by foreign multinationals mean the industry mainly serves the interests of companies and nations outside of Africa."
Gas in Africa: power plants not prioritised
Downstream gas infrastructure holds the potential to more directly benefit African people. There are fewer opportunities for revenue to be siphoned away by outside interests, and new power plants could help deliver power to the 600 million Africans who currently lack access to electricity from the grid.
"AIDC believes that natural gas can be beneficial if it is burnt to provide domestic energy," says the centre's Monjane. "Then there is a clear national development interest."
However, the problem with Africa's gas infrastructure pipeline is that the vast majority of money is not going towards gas-fired power stations. The data shows that Egypt, Nigeria, South Africa and Morocco have the largest upcoming gas power investment – four countries that are also among the wealthiest on the continent – while most countries are getting very little.
"Unfortunately, the gas infrastructure pipeline shows that the majority of investment is going towards gas extraction and export, which has very little to do with developing the continent," says Monjane.
CNRG's Maguwu says: "Will Africa's gas be used to develop Africa? The clear answer is no. The economic model at play here is designed to ensure Africa does not benefit from its natural resources. Weak, corrupt and self-serving governments in Africa and a clueless African Union have ensured there are no measures in place to turn Africa's natural wealth into productive capital for the benefit of the African people."
Given the apparent failings of the gas development path, civil society groups spoken to by Energy Monitor instead argue that investment should go towards renewable energy. This would help solve the continent's energy access problem, which in turn would spur growth in other areas of the economy.
"Africa has massive renewable energy potential," says Maguwu. "The continent needs leaders – both in the political and private sectors – who think correctly and see these opportunities."
Renewable energy offers a cheaper development pathway in most markets, adds Ubrei-Joe Maimoni Mariere, a coordinator with Friends of the Earth Africa based in Nigeria. "At Friends of the Earth, we have produced a just recovery renewable energy plan for Africa, which outlines how Africa needs an approximate annual investment of $130bn to dismantle existing dirty energy systems to leapfrog to 100% renewable energy for all by 2050."
Power Shift Africa's Wemanya agrees the continent needs to "leapfrog the old, outdated and highly polluting energy systems that have failed to deliver dividends and energy access for Africans.
"The prioritisation of investments and incentives towards renewable energy sources – which can provide reliable, affordable and universal access to low-carbon energy – must be the common approach for African governments and institutions such as the African Union."