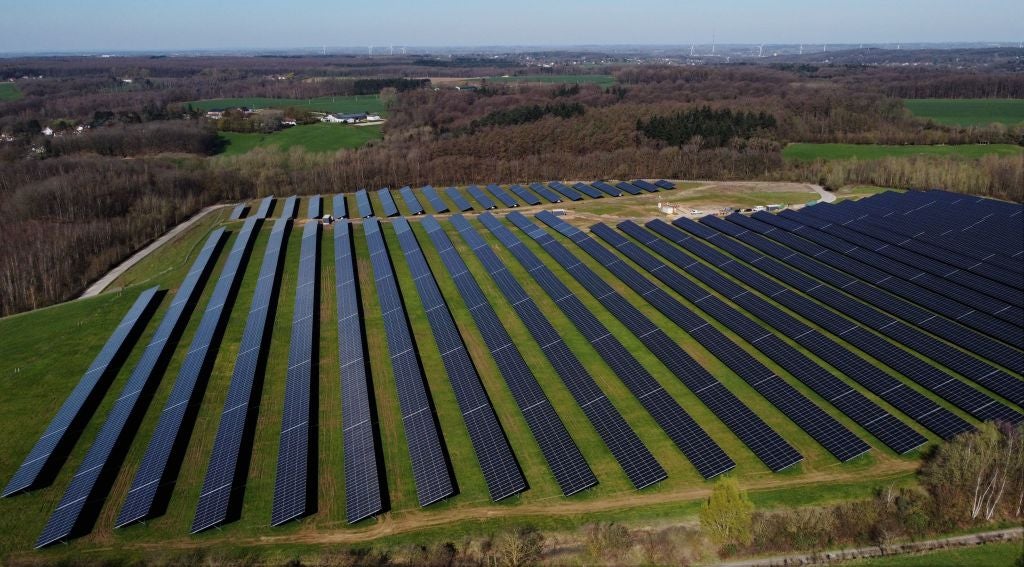 Even amid the growing geopolitical tensions and global supply chain crisis of the past few years, the growth in solar and wind power has been inexorable.
Installed global solar capacity doubled in three years from 2018, bringing global capacity to 1TW in April 2022, reports industry group SolarPower Europe. It expects to see solar capacity more than double over the next three years, hitting 2.3TW by 2025.
The wind industry, meanwhile, installed 78GW of capacity in 2022, the third-best year ever for new capacity. There wasa 17% drop in installations compared with 2021 – as a result of higher costs, in part caused by inflation and inefficient permitting rules – but it is expected to bounce back in 2023, hitting 100GW of new capacity for the first time, says the Global Wind Energy Council.
The growth of wind and solar power's adoption is truly unprecedented, as highlighted in a recent energy security scenarios report produced by oil major Shell.
The report looks at four technologies that have emerged over the past 50 years and that are now pillars of the world's energy systems: nuclear, liquefied natural gas (LNG), solar and wind. The authors examine the pace of adoption after each technology has crossed a contribution threshold of one exajoule (EJ), which is equivalent to roughly twice the annual electricity consumption of Sweden.
After crossing the threshold, nuclear power took four years to double its contribution to 2EJ, while LNG took around nine years. After decades of steady growth, global nuclear power generation is now largely static, while demand for LNG has continued to grow.
Solar and wind, however, are tracking a different course: solar power has quadrupled its contribution in six years, while wind has quadrupled its contribution in a decade, shows Shell's data. Both solar and wind's growth rates are far outpacing LNG and nuclear.
Utility-scale renewables capacity data from Energy Monitor's parent company GlobalData corroborates these stories of unprecedented renewables growth. GlobalData's data also includes a geographical breakdown of where solar and wind power is being consumed, revealing that more than half of the world's solar and wind is in Europe and China, regions that collectively hold only around a quarter of the world's population.
The data shows that China holds more than a third of all utility-scale solar and wind capacity in the world. The country has 37-times more wind power capacity than Africa and the Middle East, and 16-times more solar power capacity.
Africa and Latin America – regions that boast some of the highest solar potential of all countries in the world – collectively only produce around 5% of the world's utility-scale solar power, despite holding a quarter of the world's population.