Amidst soaring interest in energy security and Russian fossil fuel exports, one of the lesser reported developments over the past year was that Norway became the biggest supplier of EU gas, after boosting production by 8% year-on-year. While the rest of Europe scrambled to secure supplies, Norway's oil and gas industry recorded its most lucrative year ever in 2022, despite years of warnings that the North Sea is a mature, declining basin.
It is an uncomfortable paradox that peace-loving, aid-promoting Norway – the country has promised 75 billion kroner ($7.16bn) to aid Ukraine between 2023 and 2027 – is at the same time profiteering from Putin's war. And while energy companies in the UK and EU have paid a windfall tax to support those at risk of fuel poverty, there is no such requirement for Norway's oil and gas industry to assist the country's less fortunate.
Nevertheless, as a petrostate, the Norwegian government knows that no boom buoyed by high fossil fuel prices will last forever. Time and again, Norway's economy has suffered as oil prices have fluctuated. The fact that oil and gas is currently worth half of the total value of Norway's exports puts the country in a dangerous position.
What is more, the energy transition is set to further dim the prospects of fossil fuel-producing economies like Norway's, with the International Energy Agency (IEA) anticipating a steep decline in the oil price by the end of the decade, followed by sustained low prices as demand declines, in a net zero by 2050 scenario.
Since the last oil price slump in the middle of the last decade, Norway has sought to diversify its economy. One element of that is channelling its oil wealth into new cleantech industries. Norway now ranks 24th in the world for the strength of its start-up ecosystem, and 9th for energy and environment start-ups, according to the global start-up tracker StartupBlink.
On a recent press trip to Oslo, Energy Monitor met some of the start-ups leading the charge in the cleantech sector that are looking to supplant oil and gas as the engine of the Norwegian economy.
How well do you
really

know your competitors?

Access the most comprehensive Company Profiles on the market, powered by GlobalData. Save hours of research. Gain competitive edge.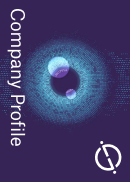 Company Profile – free sample
Thank you!
Your download email will arrive shortly
Not ready to buy yet? Download a free sample
We are confident about the unique quality of our Company Profiles. However, we want you to make the most beneficial decision for your business, so we offer a free sample that you can download by submitting the below form
By GlobalData
The start-ups diversifying Norway's economy away from oil and gas
The maritime sector provides an obvious opportunity for decarbonisation in Norway. The sector has played a key role in supporting the country's offshore industry by transporting equipment and exports as well as providing a vital mode of transportation; many of Norway's cities and towns are based on the sea or are connected by its many fjords.
With almost half of its 180-strong domestic ferry fleet now at least partially electric, "Norway has more electric ferries than anywhere in the world," says Bjørn Utgård, CEO of Hyke, a cleantech start-up pioneering the concept of fully-electric, self-driving ferries.
From the company's offices in Oslo, Utgård explains that Hyke's innovative charging system is designed to overcome two of the main challenges faced by start-ups trying to electrify ferries: scalability and keeping costs low. Hyke's boats (which will be sold commercially from 2023) are powered by a combination of built-in rooftop solar panels and wireless charging while docked. Hyke offers buyers a "package" of vessels with floating jetties, which do not require a planning permit from the city council and are therefore easy to deploy across multiple locations. Hyke's "auto-docking function", supported by sensor packs, enables its boats to be driverless, reducing additional labour costs. While the boats currently still require an operator on board, they aim to transition towards full autonomy over time.
Norway's vast natural resources combined with a favourable policy environment give it a clear advantage over other countries when it comes to scaling electric transport. Norway's 3,600 hydroelectric dams ensure a virtually 100% renewable power mix, which underpins the widespread development of clean power charging stations for electric vessels and vehicles, while supportive policies, including generous tax incentives, have led to Norway developing the most mature electric vehicle (EV) market in the world.
In addition, a 2015 parliamentary ruling that all new ferry tenders must in principle require low-emission technologies led the government to introduce a series of fiscal support measures for electric boats, therefore "act[ing] as a 'de-risker' of the first pilot projects", according to a 2021 report from the Energy Research & Social Science journal. That decision was taken partially as a response to the 2014 oil price crash, which led shipyards to experience a sharp fall in orders from the offshore sector, creating an incentive to start developing vessels for different applications. "Electric ferries became a welcome opportunity," the report states.
The oil price collapse in 2014 acted as an incentive to diversify other industries, too, according to Siw Andersen, CEO of the Oslo Business Region, a company funded by the City of Oslo to support the city's start-ups. The oil crisis coincided with a "jump" in the number of Oslo-based start-ups, as it became clear the oil and gas sectors were no longer "safe" industries. Andersen says that partially due to this changing perception, over the past ten years Oslo – and Norway as a whole – has seen a surge in start-ups across a range of sectors. In addition to more "obvious" areas, for example the ocean economy (which includes electric boats), start-ups aiming to revolutionise health, real-estate and mobility began to spring up across the city.
Of all these different areas, the "most positive for us as a team, and the most interesting, is the climate tech" sector, says Andersen, noting that climate tech investment in Oslo almost doubled between 2021 and 2022; a 2022 report from the Oslo Business Region finds that cleantech start-ups in Oslo raised a total of approximately $117m in 2021 compared with $9m in 2016.
One of the most successful companies in this space to date is Otovo, which was founded in 2016 and is now Europe's largest residential solar marketplace. Otovo uses unique software to estimate how many solar panels you can put on a roof, where exactly you should place those panels and who in your local area is best suited to install them.
In 2022 Otovo entered six new markets; it now operates in 13 European countries, with the company "growing by 170% in a year" in 2022, says Andreas Thorsheim, founder and CEO. 
"It has been totally crazy for the European solar industry ever since September 2021, when gas prices started pushing the electricity price so high," says Thorsheim. "We expect the trend to continue, with one to one-and-a-half million new solar panel installations on rooftops this year in Europe."
Another pioneering Norwegian cleantech start-up is Kyoto, which has developed a molten salt battery it hopes will transform industrial processes in Europe. The company has designed its batteries to be heated during times of cheap electricity – for example, when solar photovoltaic panels are operating at their midday peak – to then provide industrial heat when it is required, at temperatures of up to 500°C (932°F). Kyoto now finds itself at the "doorstep of market breakthrough", says CEO Camilla Nilsson, with eight industrial clients signed up to install its "heat cube" in the next 12 months.
"Our pipeline of clients is continually growing," says Nilsson. "We feel like we are in the middle of the storm of the energy transition, with a new solution to help decarbonise heat, which currently contributes to 40% of carbon emissions."
Just around the corner from Kyoto, on the banks of Oslo Fjord, is green hydrogen start-up Hystar, which has designed a new kind of electrolyser that uses a membrane one-tenth the thickness of a standard electrolyser membrane. It also ventilates the electrolysis chamber to reduce the danger of hydrogen and oxygen mixing, which can cause an explosion.
"What we have is a new patented concept which allows us to produce green hydrogen using PEM electrolysis but in a process that is much less energy-intensive, much less expensive and much safer than the current standard," CEO Fredrik Mowill told Energy Monitor. Hystar has received major investment from Japanese industrial giants Mitsubishi and Nippon Steel. "Our strength is that we have a simple concept that does not involve exotic new materials or manufacturing processes," says Mowill.
Climate tech faces fierce competition
Despite the promise of these companies, the Norwegian climate tech start-up scene remains "small", says Andersen. Attracting international talent is one of the biggest challenges. Growth in the climate tech scene is moving in "the right direction", but it remains a tiny segment of Norway's economy. The country's climate tech investments were worth just under $380m in 2022, according to an assessment from the Tech Nation network. This represents a 45% increase over 2021, though it remains ten times lower than Germany's climate tech investments and a smaller portion of Norway's GDP relative to other countries.
It is also "hard to compete" with Norway's oil and gas sector for domestic talent, thanks to government tax breaks for the latter that lower employment costs, says Utgård.
Norway is trying to develop its climate tech scene via its state climate investment company, Nysnø Climate Investments, which was "one of first state-owned climate investment companies in the world", Nysnø's investment manager Guro Skjæveland said in a recent podcast.
Talking to Energy Monitor in Oslo, Nysnø's investment director Joe Eliston said the company was established "because of the oil age coming to an end". The government "wanted to set up a green or climate investment company that is fully owned by the state to accelerate the green transition".
Oil is king
But the age of oil and gas is far from over. Somewhat ironically, Nysnø's funding comes from Norway's state budget, the recipient of 3% of the annual profits of its Oil Sovereign Wealth Fund. Nysnø has so far received £200m ($246m) in state funding, which it has invested in companies that provide "profitable and smart solutions to the challenges of climate change", including Otovo, which remains its most successful investment to date.
This is a miniscule figure when compared with the £41bn ($50.3bn) invested in Norwegian state oil and gas major Equinor, which represents 44% of the state's total corporate investments.
Oil and gas remain king of Norway's economy. Despite being the world's third wealthiest nation by GDP per capita – and despite the IEA warning in 2021 there is no need for new oil and gas fields if the world is to be on track to net zero by 2050 – Norway is still Europe's most aggressive oil and gas explorer. Norway awarded as many exploration licenses between 2012 and 2022 as it did from 1965, when it began extracting oil, through 2011.
The Oil Sovereign Wealth Fund is now so big that if its assets were split evenly among Norway's population of 5.4 million, each citizen would receive $240,000. It is perhaps understandable then that oil remains extremely popular with the population: a 2021 poll showed that just 23% of Norwegians opposed exploring for more oil (let alone extracting it).
A record was set last year for new oil project submissions in Norway, as companies took advantage of generous Covid tax breaks. Huge new fields in the Arctic are planned. And while Europe's energy crisis has boosted the country's gas industry, so too has the development of the Johan Sverdrup field rejuvenated the country's crude oil industry.
The good times will not last forever. With renewables booming across Europe, and heat pump installations hitting record levels (3 million units sold across Europe in 2022), the EU's thirst for Norway's oil and gas will diminish in the coming years. Policymakers do not appear to be awake to this reality: think tank Oslo Economics confirms these fears, showing in a recent report how the petroleum industry continues to restrict the development of green industries by locking in ever greater concentrations of capital and skilled workers. Norway is set to lack 100,000 skilled workers in key green industries by 2030, suggest the authors.
Norway cannot be complacent. Redistributing profits from its booming oil and gas industry towards sustainable industries must be a priority. The country's cleantech scene is a solid start, but more must be done to avoid an economic crash as countries wean themselves from oil and gas.