Net zero stands on a knife edge. The past three years have seen two seminal reports from the International Energy Agency (IEA) and Intergovernmental Panel on Climate Change (IPCC) present narrow windows through which policymakers can yet lead the world to net-zero greenhouse gas (GHG) emissions by mid-century. However, at the start of 2022, we remain off track for either pathway, already missing some key decarbonisation milestones. November's much-vaunted COP26 climate conference resulted in an acknowledgement that the world remains on track for devastating climate change.
The science is clear: if we do not reach net zero by mid-century, warming of more than 1.5°C will lead to unmanageable extreme weather, millions of climate refugees and many small island nations disappearing underwater. The world therefore needs to act fast to bring emissions under control, but, given differing purchasing powers, development needs and emissions footprints, is a most realistic pathway to net zero one that more fairly divides responsibility between different parties?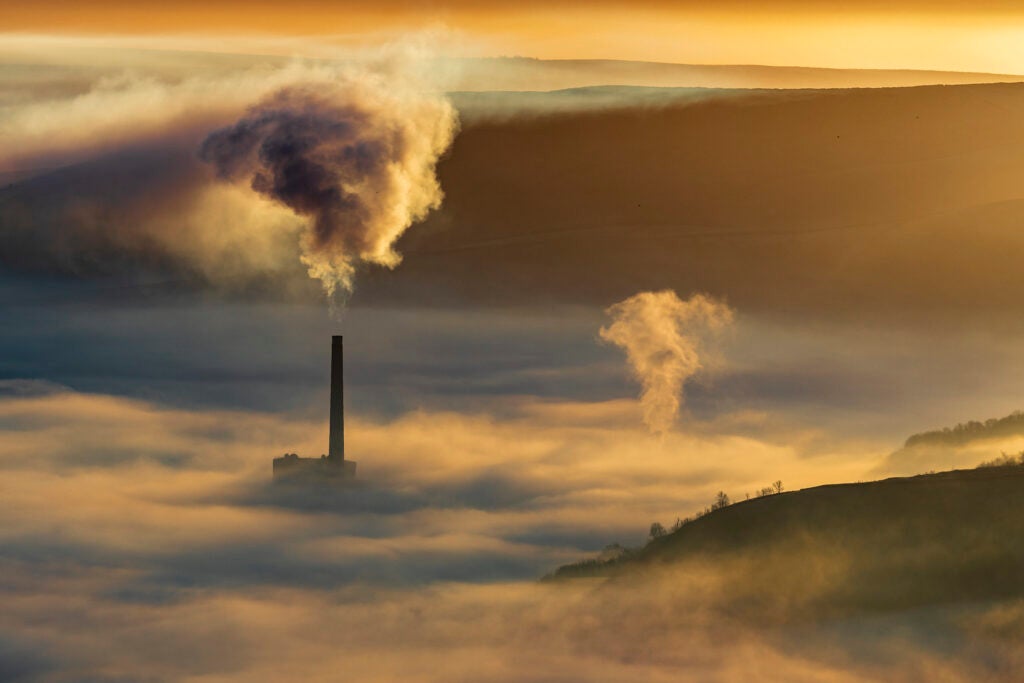 To coincide with COP26, Norwegian advisory, certification and classification company DNV released a net-zero pathway that suggests different regions should decarbonise at different rates. "We believe this is the most plausible pathway to net zero, from a technological, economic and political standpoint," explains Sverre Alvik, director of the company's energy transition programme. "We divide our net zero pathways up […] because we believe this to be the most practical way of acknowledging different capacities to decarbonise," he adds.
DNV's pathway is not a million miles from what has come before. Like the IEA, it calls for a massive scale-up of technology like solar, wind and batteries, so electricity can provide a far greater share (51%) of energy by mid-century. Similarly, it calls for a doubling of current energy efficiency improvements and a very steep ramp-up of carbon capture and storage technology (from 80 million tonnes of CO2 captured today, to 5.1 gigatonnes in 2042).
DNV is slightly more lenient than the IEA when it comes to winding down fossil fuel production, setting 2028 as the deadline for no new oil and gas fields, rather than 2021. It also provides a more specific sectoral breakdown than the IEA. It includes, for example, specific approaches for the cement, iron and petrochemicals industries, as well as more specific directives on matters like fuel-blend mandates in the maritime and aviation sectors.
The most notable difference, though, is the acknowledgement that the mid-term aim of the Paris Agreement to halve emissions compared with 2017 levels by 2030 is now "out of reach". It offers instead a staggered net-zero pathway, where North America and Europe would reach zero emissions in 2042 and China cut emissions 98% by 2050, while many other developing regions would remain far from decarbonised. For example, sub-Saharan Africa would reduce emissions by just 23%, and the Indian subcontinent by 64% by 2050.
DNV's target for China is notably more ambitious than the country's existing pledge of net zero "before 2060", while its target for India also calls for a faster transition than the country's net-zero pledge for 2070. It is still, however, North America and Europe – the latter long proud of its climate action record, and latest 'Fit for 55' decarbonisation strategy for 2030 – that would have to see the biggest shifts in their strategies.
With the Build Back Better Act still unable to pass through the Senate, the US is struggling to set even its existing 2050 decarbonisation agenda into motion. It would also take a lot of political and activist pressure for the EU to completely rethink its climate plans, but Alvik maintains this is the most realistic route for the world to actually meet its climate ambitions. "We realise this will be difficult, but it is unrealistic for many developing countries to have the same net-zero targets as high-income countries," he says. Richer countries, including China, need to invest and share green technology more in the Global South, he adds.
A fairer way forward
Many third-sector voices have long called for rich countries to take more radical action. The 'US Climate Fair Share' is a 2020 model worked out by the US Climate Action Network, an alliance of NGOs, which considers the US's historical GHG emissions as well as its "capacity" for climate action. The model suggests a fair emissions-reduction pathway for the world's largest economy would be 195% below 2005 emissions in 2030, rather than the current target of 50–52%. In reality, the authors write, this would see the US reducing domestic emissions by 70%, with the other 125% realised by way of international support. This also only focuses on mitigation, including adaptation, and loss and damage would inflate the US's responsibility further, say the authors.
Tim Gore from the Institute for European Environmental Policy believes the EU's current 2050 goal would see the bloc continue to use a disproportionate share of the remaining global carbon budget. However, with climate impacts escalating worldwide, "the window for more radical climate policy could be starting to open", he told Energy Monitor.
The business perspective
There is certainly a growing appetite among businesses for determined climate action. Initiatives like the Race to Zero – a global campaign of 3,067 businesses, 733 cities, 31 regions, 173 big investors and 622 higher education institutions – demonstrate this. Prioritising low-carbon interests can help businesses future-proof growth, provides resilience against regulation and can spur new forms of innovation. It also makes businesses more attractive to the increasing clamour of ESG investors: groups like the Science Based Targets initiative, which now includes 20% of the world's largest companies, exist so companies can have their net-zero pledges independently verified for the benefit of investors.
"Sustainability is a business imperative, but sustainability is also good business," says Florian Martini from the German industrial manufacturing giant Siemens, which has a pledge to reach net zero by mid-century. "Companies embracing the [UN's] Sustainable Development Goals and pursuing sustainable business models could open economic opportunities worth $12trn and 380 million jobs a year by 2030."
However, how much appetite is there for net zero to be brought forward from 2050? In 2019, the Christiana Figueres-backed enterprise Global Optimism and e-commerce giant Amazon co-founded The Climate Pledge, a commitment from Amazon to become net-zero carbon across emissions scopes 1, 2 and 3 by 2040, ten years ahead of the Paris Agreement. Three years later, some 217 companies across a variety of sectors have signed the pledge, including BT, Heineken, HP, IBM, Microsoft, Sainsburys and Unilever.
"Joining The Climate Pledge is an opportunity for companies to be part of a community of leading businesses committed to transformational action to protect the global economy from the disruptive risks associated with climate change," an Amazon spokesperson told Energy Monitor.
Danish renewables giant Ørsted is another company that has signed up to the 2040 pledge. A former oil and gas producer, the company has transformed from one of Europe's most carbon-intensive energy companies to a global green energy leader in a decade. It claims to be on track to reach carbon neutrality in scope 1 and 2 emissions by 2025.
"The last year has seen a huge increase in climate ambitions from both governments and businesses," says Ørsted's Martin Barlebo. This reflects growing expectations from customers and investors to decarbonise more rapidly, he adds, but it also "reflects that more and more businesses across the world acknowledge there is no trade-off between climate action and commercial value creation".
[Keep up with Energy Monitor: Subscribe to our weekly newsletter]
Energy is one sector that may have a relatively clear route to accelerating decarbonisation to 2040, as the energy system moves from fossil fuels to renewables. However, there is a significant desire in other sectors for a clearer policy framework that can help business transition, says Tania Kumar, head of energy and climate change at the Confederation of British Industry, which represents 190,000 UK businesses.
"[The UK] has a net-zero strategy up to 2050, which is a landmark piece of policy that you haven't seen anywhere else in the world – but underneath that, we still need detail," says Kumar. "There are plans for transport, hydrogen, heat and buildings, but businesses still need to hear from the government what some of those concrete actions needed to develop those markets are."
Political difficulties
While the European Climate Law requires all 27 EU member states to begin planning for net zero by 2050, countries within the bloc are still able to increase ambition within that. Following a landmark court ruling in May 2020, Germany's new coalition government has the job of figuring out how to make Germany climate neutral by 2045. This means reducing GHG emissions by 65% by 2030, compared with 1990. Plans already announced should see renewable electricity double its share in the grid to 80% by 2030, with 2% of German land used for onshore wind power and new commercial buildings installing rooftop solar "as a rule".
However, even in a country where the Green Party is in government, the political challenge of pushing the new green agenda remains daunting, as pro-business, liberal coalition partner the FDP is less inclined to embrace more radical climate action. Germany is likely to miss its climate targets in both 2022 and 2033, the country's new Vice-Chancellor Robert Habeck, a Green, has already said. National GHG emissions increased by 4.5% in 2021, shows an analysis from German think tank Agora Energiewende.
The energy transition is still in its early days, and whether such statistics are bumps along the road, or indicators of more systemic threats to net zero, remains to be seen. What is clear is that if wealthy nations are to pursue more radical climate action – not only to manage the threat of climate change but to provide carbon-ambitious businesses with greater certainty – governments must provide supportive frameworks for that. Without effective policy, no long-term pledge, whether for 2040 or 2050, will become reality.
"What was very noticeable at COP26 [...] was the very tangible appetite from businesses to get on with net zero and decarbonisation," says Emma Pinchbeck, chief executive of Energy UK, a trade association. "[Businesses] can see the commercial opportunities and they understand the necessity. It is not the 2050 target that is preventing business progress on reducing emissions, it is getting the right policies and actions from the government in place.
"There is no question developed countries should be taking the lead on climate action – but focusing on delivery, not long-term pledges, is the most important thing we can do now," she urges.