Putting people at the heart of the energy transition has been the mission of Angela Wilkinson, secretary general of the World Energy Council (WEC) since 2019. The WEC's guiding principle from now to 2025 is 'humanising energy', a topic about which Wilkinson is passionate. In conversation with Energy Monitor, she argues why the move from fossil fuels to cleaner energy sources must start involving people. "We are going to try and crack the DNA code of demand," she says. "We need to produce a different type of narrative where people understand their role in the transition."
In March 2021, you published your annual

World Energy Issues Monitor

. How has Covid reshaped the energy transition?
The Issues Monitor reflects the views of 2,500 energy leaders from 108 countries. We ask them two questions. What are the issues that keep them awake at night? And what are the issues that keep them busy during the day?
This year, we have seen a major realignment. Economic uncertainty is the number one issue keeping energy leaders awake at night. If you dig into our Covid surveys, you will find we are getting to grips with it – rather than waiting or panicking, we are starting to operate in the face of economic uncertainty. 
A second issue that has become a lot more important is carbon abatement [as countries and companies continue to use fossil assets in the face of tougher climate goals]. This includes growing interest in carbon capture, use and storage.
In terms of what keeps leaders busy during the day, renewables and energy efficiency are always priorities. New this year is an emphasis on affordability, which is up 20% on previous years. This, combined with economic uncertainty, means we are seeing a lot more narratives around energy justice.
How well do you
really

know your competitors?

Access the most comprehensive Company Profiles on the market, powered by GlobalData. Save hours of research. Gain competitive edge.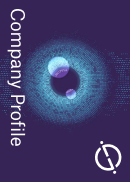 Company Profile – free sample
Thank you!
Your download email will arrive shortly
Not ready to buy yet? Download a free sample
We are confident about the unique quality of our Company Profiles. However, we want you to make the most beneficial decision for your business, so we offer a free sample that you can download by submitting the below form
By GlobalData
What does energy justice mean?
It means different things in different regions. There is no race to net zero; there are multiple races and people have to have more than one horse in each race.
The big blind spot I see when I look at all the scenarios and roadmaps is there are no people in these futures. Our Covid surveys reveal a big gap between what customers are doing and what they need to be doing if we are going to achieve an energy transition. 
There is a conundrum between people wanting choice in markets and understanding the decisions they are making. This comes down to energy literacy. Only 14% of people in the UK currently understand there will be a COP26 meeting hosted by the UK this year. 
Consumers are confused and do not trust anyone. People need to understand better how they can make a difference.
Part of humanising energy is educating the user. Think of how many people talk about electricity and mean energy, and vice versa. How many people understand they might consume more energy in their food than they do in heating their house?
We increasingly think it is less about education and more about what we call 'active learning sprints' because we need change in the next ten years. We want to do 1,000 sprints with communities around the world to learn with and from them about how they can transition their energy system.
It has to be bottom up. We do not need another mountain top roadmap. We need to work in the valleys and grow the new system. We need to engage net-zero or carbon-positive urban and rural communities, and share their experiences as quickly as possible.
In addition to the sprints, the WEC aspires to have one billion people energy literate and 100 million clean energy jobs by 2030.
Have governments and companies neglected the demand side of the energy transition?
Absolutely. How are the uses of energy changing? What language do we use to describe 'good' behaviours in energy? Are we really conscious of the assumptions we are making? I read a lot that says people will use less energy in future. I do not know of any period in history when human beings used less energy.
As we decentralise the energy system and move towards energy services, value generation is moving down the value chain. It is moving away from resources – we now have an abundance of those – towards the end user. 
If you are in the services industry, you know services are not universal. Delivering a good service in India is different to doing so in Belgium. Services have cultural, behavioural and social norms built into them. It gets a lot messier. The energy transition is socially messy. There is no silver bullet technology.
If the energy transition comes down to the energy user, does that let companies off the hook?
Moving into the demand space is challenging. First, data around how people use energy is increasingly privatised. One question is how you get that data into the public domain so all companies and governments can use it. Second, it is difficult for an organisation to offer customers choice when it does not understand them. Ability to pay does not equal willingness to pay. Choice alone does not guarantee behavioural change.
What are the main challenges for big energy companies?
I like to say we are building forward together rather than building back better. One of the challenges for some of the bigger energy companies is their inability to understand they are a player but not the player.
There used to be a world around 1970 where everything that happened in energy came from what happened in European energy companies. That time is over. There are more people than ever involved in the energy transition. Just think of digital companies and mobility services providers.
The scenarios and roadmaps big energy companies produce are intended to bolster their competitiveness. They are not neutral. I sometimes feel I am in competition for thought leadership where I should not be.
Are policymakers making a success of the energy transition?
Policymakers tend to produce a story of the future they want, but they do not engage substantially with uncertainty. They focus on their preferred future and how to get there. The problem with that is you can be blind to other things going on. 
We need to produce a different type of narrative where people understand their role in the energy transition. The media is good at stories of heroes and villains, but we need stories that enable people to realise their role as agents of change. 
We need to think about how people use energy, rather than how much carbon we have to take out of the system. People relate to uses, not carbon.
We have no common language to describe energy behaviour. We are going to try and crack the DNA code of demand. 
You have invented a role-play game that encourages energy leaders to 'build forward together' after Covid-19. Does it work?
We do these interactive simulations where we bring together different stakeholders, give them roles and let them interact. They start a conversation and learn from one another. We do not say, 'here is the challenge, here is a plan, how would you implement that'?
We held our first simulation, at global level, a year ago and we held one in the UK last month [to identify useful actions in the run-up to COP26]. We said we needed to engage with this demand-side blind spot, and we need to think more about affordability, market design and investment in infrastructure. 
People talk a lot about new-build, but we also need to operate, maintain and decommission to allow a faster stranding of assets. All this costs money and requires skills. Most governments do not yet have infrastructure action plans, although people are starting to think about hard and soft infrastructure.
The UK government has just produced its North Sea Transition Deal, which is how it believes it can manage the energy transition in a way that preserves 40,000 jobs in the offshore industry and turns them into an opportunity for an export market.
Are you worried about jobs?
I am very worried about the quality of jobs. When organisations like the International Renewable Energy Agency say we will create three times as many jobs for every million dollars spent on the energy transition, I want to know what kind of jobs. 
Investment is moving into renewables and green hydrogen faster than ever, but all those renewables are still produced with fossil fuels, and we will need new skill sets for and tax revenues from new energy systems. If salaries are lower, we would need more jobs for the same economic contribution.
A lot of renewables have been sold, like nuclear, as so cheap you do not need to meter them. This is not true. Sunshine is free, but providing services has a lot of other costs associated with it.
We need full system pricing, but we have marginal cost pricing. We can say what it will cost to produce an additional kilowatt-hour of electricity, but not what it will cost the system to move that kilowatt-hour somewhere.
We need to think about energy justice. The 'S' in ESG is weak and when we listen to conversations about it they tend to be about staff, not supply chains or system costs. We could end up with locally clean, but globally dirty and unfair, energy. The impacts of upstream activities like lithium mining or land use change are not accounted for.
To meet the ambitions of wind power in Sweden, they will need to increase material input 60-fold in the next ten years, and the amount of earth that has to be mined to find the same amount of material is getting bigger. The challenge of taking renewables to scale is that you have to look at the energy dynamics and non-energy materials – 80% of a wind turbine is concrete.
We are still trying to improve the signal density. We would love a Google or algorithm company to come along and tell us how to do that. Nonetheless, so far more than 60% of respondents believe in a high transformation scenario post-Covid, either fast-forward or re-record, a new, more circular, regenerative human development model.
However, when you go down a level, you see the other two scenarios – pause and rewind – are much more predominant in some parts of the world. 
We use the radar and scenarios in our role-plays. Are policymakers making the right decisions? They are always surprised. They think they are courageous and ambitious and then find they are not getting to where they want to go.
We are going to have to do something different to get there [to net zero]. We are going to have to involve people. People do not like mess. They would rather plug and play, but you cannot get messiness out of the energy transition. That is the human part of it.