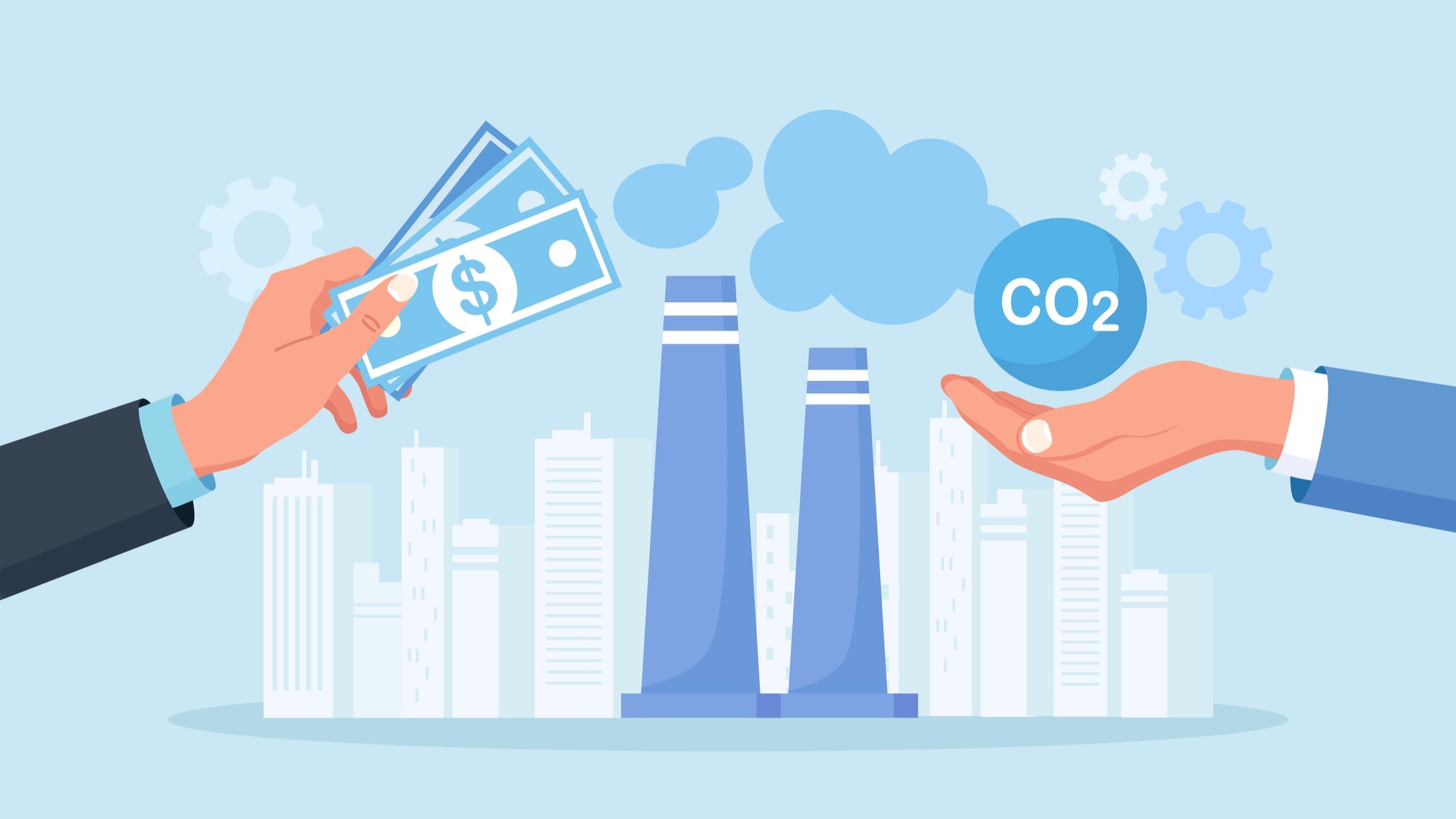 Speaking to the annual meeting of the think tank Bruegel this week, senior European Commission climate official Kurt Vandenberghe stated that "the answer to the global climate crisis is carbon pricing".
His comments follow the spotlighting of carbon pricing earlier in the week by European Commission President Ursula von der Leyen. Speaking at the Africa Climate Summit, she called for African countries to work with EU "to bring a proposal for global carbon pricing" to the COP28 UN climate conference in Dubai later this year.
She pitched "true carbon credits" as a means to manage emissions and generate revenue for further green investment.
"I believe… that setting a price on carbon emissions is one of the most efficient and one of the most effective tools in our hands. Because it fosters innovation by the private sector — that is crucial," she said.
The EU's own carbon pricing system primarily revolves around its Emissions Trading System (ETS). It limits emissions from more than 11,000 installations across all 27 member countries, as well as Iceland, Liechtenstein and Norway. This is equivalent to 45% of EU emissions.
According to a report issued by the World Bank in May, 23% of global greenhouse emissions are now covered by a carbon tax or an ETS, as opposed to 7% in 2013. The report demonstrates a rise in the uptake of emissions trading systems and carbon taxes in emerging economies; however, they are still primarily present in high-income countries.
The report notes new instruments implemented in Austria, Indonesia and Mexico, and mentions that Chile, Malaysia, Thailand, Turkey and Vietnam are all working towards implementing direct carbon pricing.
However, as leaders across the globe seek to implement more economic incentives for green choices, it is Africa that looks set to be a focal point of the conversation. Last year, COP27 established the African Carbon Markets Initiative, which aims to unlock $6bn in revenue and support 30 million jobs by 2030; it also aims to produce 300 million carbon credits annually by the same year.
Ahead of hosting the COP28 summit, the United Arab Emirates has announced it intends to invest $450mn to purchase some of these carbon credits set to be generated. Carbon credits will provide revenue for use on carbon sinks, which Kenya's President William Ruto has called an "unparalleled economic goldmine".
Speaking at the opening of the Africa Climate Summit on Monday, he explained that "they have the potential to absorb millions of tonnes of CO2 annually, which should translate into billions of dollars".
GlobalData, Energy Monitor's parent company, has tracked an increasing interest the carbon emissions of emerging economies, through discussions across social media.
The increasing number of mentions of emerging economies and carbon emissions demonstrates a widespread interest in global solutions. As the world becomes progressively more aware of the need for carbon pricing, it will continue to become a greater priority.
Our signals coverage is powered by GlobalData's Thematic Engine, which tags millions of data items across six alternative datasets — patents, jobs, deals, company filings, social media mentions and news — to themes, sectors and companies. These signals enhance our predictive capabilities, helping us to identify the most disruptive threats across each of the sectors we cover and the companies best placed to succeed.