After a summer of devastating wildfires and record heatwaves, climate change is set to be top of the agenda when G20 leaders meet for their annual summit in New Delhi, India, on 9-10 September. Yet while leaders will meet as equals, their climate records are anything but. Climate Action Tracker (CAT), the leading authority on climate policy assessments, gives three members of the G20 – Turkey, Russia and Mexico – the lowest possible assessment: "critically insufficient".
According to CAT, this means that climate policies are not consistent with any interpretation of fair-share emissions reductions. If all countries were to follow this example, we would be heading for warming of more than 4°C.
Russia and Turkey have at least pledged to reach net zero by around the middle of the century, even if their pledges remain largely unsubstantiated. Mexico, however, has not.
"With consistent sunshine and windy conditions in the south, Mexico is a country with ridiculously good renewable resources, which other G20 countries would be falling over themselves to access if they could," says Samantha Gross, director of the Energy Security and Climate Initiative at the Brookings Institution, an American think tank.
"Mexico is also a solidly middle-income country, which has money to pay for renewables and other decarbonisation strategies, if the government so desired it."
The problem, however, is that the current Mexican government has no real desire to accelerate its climate agenda. 
How well do you
really

know your competitors?

Access the most comprehensive Company Profiles on the market, powered by GlobalData. Save hours of research. Gain competitive edge.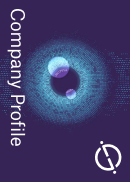 Company Profile – free sample
Thank you!
Your download email will arrive shortly
Not ready to buy yet? Download a free sample
We are confident about the unique quality of our Company Profiles. However, we want you to make the most beneficial decision for your business, so we offer a free sample that you can download by submitting the below form
By GlobalData
Not long ago, Mexico was a climate policy pioneer: in 2012, it became the first developing country to implement a climate change law. In March 2015, it became the first developing country to submit its national climate action plan to the UN Framework Convention Climate Change ahead of that year's UN Paris climate change conference. However, climate action has plummeted since populist left-wing President Andrés Manuel López Obrador ("Amlo") came to power in 2018. 
Mexico: weakest climate policy in the G20
In November 2022, Mexico submitted an updated Nationally Determined Contribution (NDC) – self-defined national climate pledge under the Paris Agreement – to the UN after a Mexican court found in 2021 that a 2020 update was in fact weaker than Mexico's first NDC, submitted in 2016, and was therefore in violation of the NDC principle of continuous progression of ambition. 
NDCs are a key pillar of the 2015 Paris Agreement. They are the means by which countries establish and update emissions reduction targets, which are designed to ensure they meet their net-zero pledges. 
Keep up with Energy Monitor: Subscribe to our weekly newsletter
However, Mexico's latest NDC remains weaker on mitigation than its 2016 NDC, even if it is stronger than the 2020 version, according to CAT. Its assessment states that the updated NDC "lacks transparency" and relies on questionable science and unsubstantiated policy relating to the role of carbon sinks in the country's emissions reduction.
CAT adds that while the update increases the percentage reduction in its unconditional target from 22% to 35%, the "business-as-usual (BAU) baseline, against which the targets are defined, has been revised upwards". The NDC update also removes the target of peaking emissions in 2026 and makes no mention of net-zero or long-term targets. 
The changes to the NDC come on top of other climate policies that have ravaged Mexico's climate policy agenda. Reforms to the country's Climate Change Law in 2020 eliminated the Climate Change Fund, which had been introduced in 2012 to help reduce deforestation rates, restore degraded landscapes and invest in renewable energy, among other things. In 2021, Amlo's government then dissolved the country's National Institute for Climate Change. 
In the federal budgets for 2021 and 2022, more than 70% of the budget under "climate change mitigation and adaptation effects" was designated for natural gas infrastructure. Mexico's ten "climate" actions, announced at the Major Economies Forum on Energy and Climate in June 2022, included the announcement that Mexico had acquired an oil refinery in Texas, US, and is accelerating the construction of another in the Mexican state of Tabasco.
Meanwhile, under the auspices of Amlo's nationalist political agenda, the government has sought to eliminate private enterprise from the country's electricity system and put it in the hands of the state-owned Comisión Federal de Electricidad (CFE, Federal Electricity Commission), says Gross. In 2021, Mexico's Congress approved the Electricity Industry Law, which ensured that electricity produced by CFE's power plants will always have its dispatch prioritised over the usually cheaper and cleaner power produced by private companies. 
While countries in the EU and the US are in the midst of constructing thousands of utility-scale solar and wind plants, according to data from GlobalData, Energy Monitor's parent company – exhibited in the below map – only a handful of such plants are currently being built in Mexico. Mexico's energy regulator has been blocking foreign-owned companies like France's Engie SA, Italy's Enel SpA and Spain's Iberdrola SA from developing and operating renewable power plants. Instead, government documents reportedly show plans to develop 15 fossil fuel-powered plants by 2024.
"We are at a moment where a lot of countries and governments are submitting more and more ambitious NDCs, and also developing more and more substantial policy which dictates how they will achieve those NDCs," says Maria Jose de Villafranca, who works on CAT's greenhouse gas emission scenario analyses. "While everyone else is focusing on implementation, Mexico is falling behind."
Avelina Ruiz, climate change manager at the non-profit WRI-Mexico, adds that while the "priority of the current administration has been to reduce poverty and social inequalities", the country's development agenda "does not yet integrate climate and environmental objectives".
Ruiz points out resulting inconsistencies in the country's federal budget. For example, WRI-Mexico figures show that 0.4% of the federal budget is designated to protect the environment, while the cost of environmental degradation is estimated to be more than 4% of the budget. In addition, the government is investing about 320 times more in building an oil refinery than on protecting national conservation areas.
Understanding Amlo
To understand why Mexico is moving backwards on climate policy, one needs to understand something about Amlo the man. 
"The Lopez Obrador administration features both right-wing policies like the militarisation of public administration and the neglect of public security, as well as some classic socialist policies," says Tony Payan, director of the Mexico Center at Rice University's Baker Institute for Public Policy. "It is therefore impossible to square his energy policy on ideological grounds: instead you need to understand who he is as a person." 
Payan points out that Amlo hails from the state of Tabasco, which is the centre of the country's oil industry. Since oil was discovered there in the 1970s, Mexico has grown to become the world's 12th-largest producer of crude oil. "The president emerged from a culture of oil, building his political career by approving oil fields and seeing family members go to work in the oil industry," says Payan.
Read more from this author: Nick Ferris
"This is a man who does not think about public policy in a sophisticated way. He believes in an old fashioned Mexico where oil is the equivalent to sovereignty. He is less a climate sceptic than someone who has a complete inability to update his thought."
Gross agrees that for Amlo and his political movement, "oil and gas are seen as part of Mexican patrimony". This remains a popular viewpoint: the day that Mexico nationalised its oil industry in 1938 remains a national holiday, she points out. 
A cynic could point out that Amlo is capitalising on legitimate post-colonial concerns with a strategy that does not actually benefit the Mexican economy and its people. 
"Mexico is now the 15th-largest economy in the world, but it was the tenth a few years ago; the country is stagnating while others are accelerating," says Payan. "Mr Lopez Obrador is pursuing a statist approach where the government is the investor, regulator, legislator and producer. Only this is not the 1970s anymore. Mexico is entrenched in the global economy, and the [Mexican] economy has suffered as a result of economic policy that does not appreciate that." 
WRI's Ruiz adds that Mexico's economy will continue to suffer if it does not embrace the "economic opportunity" of the energy transition – particularly if the US, which is a major trade partner, continues to introduce ever stricter regulation to incentivise decarbonisation. 
"Advancing a low-carbon, just transition could help Mexico mobilise new investment, improve competitiveness, enhance development and address social vulnerability. Green investments generally create more and higher-quality jobs," she says.
Turning policy failure into policy success
Climate change is no longer a future scenario, but a reality that affects the daily life of millions in Mexico. June 2023 was the hottest month on record in the country, with heat-related deaths at mid-year triple the total figure for 2022. Droughts, fires and floods are increasingly a part of everyday life, says Ruiz. 
The problem for Mexico is that these environmental stimuli have not yet prompted a commensurate policy response. "In public policy, there is a big difference between awareness of a problem and actually acting to address it. Mexico has not bridged this gap yet," says Payan.
Yet hope for climate policy in Mexico lies in the fact that the country's presidents can only serve one six-year term. Former Head of Government for Mexico City Claudia Sheinbaum is Amlo's chosen successor, but while she and her fellow presidential contenders from the ruling coalition – which comprises three parties: MORENA (Amlo's party), the Labor Party and the Green Party – are towing the president's line on climate, it remains to be seen if they would follow through on such a strategy. "I think deep down they probably know that it is completely unsustainable for Mexico to continue as it has been," says Payan. 
The good news from a political communications point of view is that there is a logical step from the current discourse aligning national pride with Mexican oil to one aligned with Mexican renewables.
"What needs to be sold to the electorate is the idea that if we really want to be both sovereign and have cheap energy, then we need renewables, not oil and gas," says CAT's Jose de Villafranca. "The energy transition makes sense both economically and in terms of national pride, given our country's massive renewables resource."
"Arguments about saving the planet are probably not going to filter down to the electorate soon, given all the difficulties faced by ordinary Mexicans," agrees Brookings' Gross. "But when you say that renewables can help move away from uncompetitive, high electricity prices, while also developing Mexican resources for Mexican people, I think you have a strong political argument."