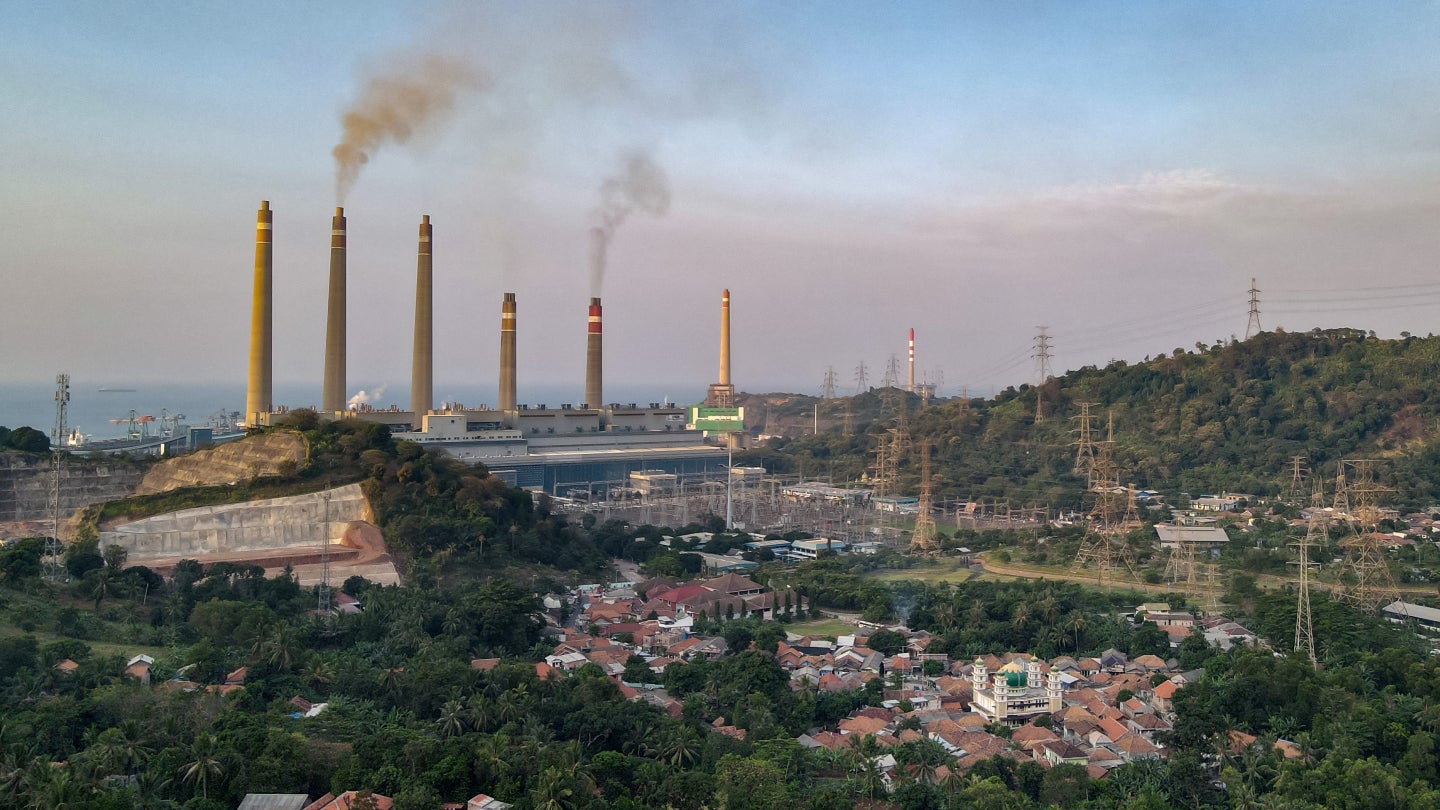 Indonesia's Just Energy Transition Partnership (JETP) has submitted to the country's government a plan of how it will spend $20bn to transition the country to cleaner energy, it announced this week.
The international partnership, which was launched last year and is the second following one announced in 2021 for South Africa, aims to "achieve significant new targets and policies to reduce greenhouse gas emissions and support impacted communities" in the country.
Among the targets are the peaking of power sector emissions by 2030, the capping of power sector emissions of carbon dioxide in 2030, the goal of reaching net-zero emissions in the power sector by 2050 and the generation of renewable energy to account for at least 34% of all power generation by 2030.
They are crucial for attempts to limit the global temperature rise to 1.5°C as Indonesia is the world's fourth most populous country and fifth-largest greenhouse gas emitter. It will also not decarbonise without significant international support.
Details of the plan submitted were meant to have been announced publicly on Wednesday, but this has been pushed back to later in the year. Nonetheless, the submission of the plan to the Indonesian government and JETP partners represents progress and has not been done in isolation, with Energy Transition Mechanisms led by the Asia Development Bank, national electricity company PLN, the government's Indonesia Investment Authority and state-owned infrastructure company PT Sarana Multi Infrastruktur also being enacted.
Efforts have also been helped by the withdrawal from all coal gasification projects in Indonesia by US-based Air Products, which had been planning to invest $15bn in coal gasification in the country.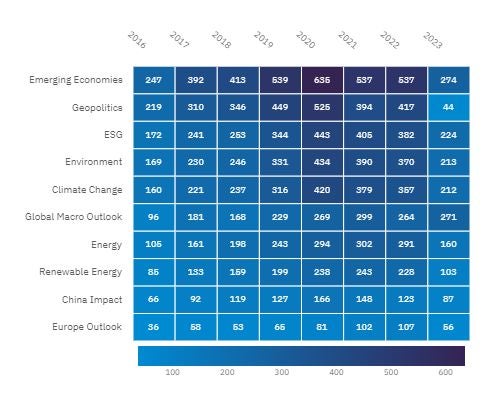 Indonesia's decarbonisation efforts are also reflected in the mentions of key themes within company filings in the country's power and utilities sector. Research from Energy Monitor's parent company, GlobalData, shows there has been increasing focus on the environment, climate change and renewable energy within the sector in recent years.
Indeed, the research shows between 2016 and 2022 references in industry filings to renewable energy have grown 268%, to climate change 223% and to the environment 219%.
Our signals coverage is powered by GlobalData's Thematic Engine, which tags millions of data items across six alternative datasets — patents, jobs, deals, company filings, social media mentions and news — to themes, sectors and companies. These signals enhance our predictive capabilities, helping us to identify the most disruptive threats across each of the sectors we cover and the companies best placed to succeed.