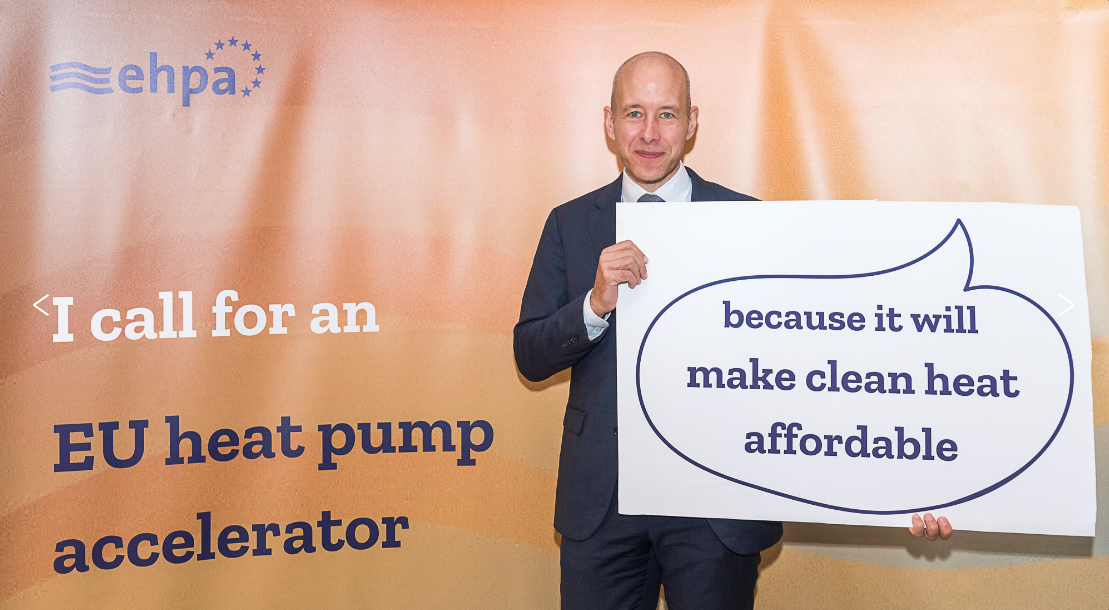 When it comes to policy signals, the European heat pump industry has not had a good month. In September, as part of a wider backtracking from the UK's previous climate goals, British Prime Minister Rishi Sunak announced he is scrapping energy efficiency obligations for landlords and disbanding the UK's home energy efficiency task force. Citing the country's lagging heat pump market, Sunak also concluded that this technology is just too unaffordable for most households and that many homes in the UK "will never ever be suitable for a heat pump" to help them get to net zero.
This goes against UK government-funded internal analysis, which stated that: "There is no property type or architectural era that is unsuitable for a heat pump." Industry experts have rebuffed the prime minister, arguing that the UK's low uptake has not been a market but rather a government failure, having not put the work in to spend the money that was on the table.
Last week, at a heat pump industry summit in Brussels, speakers hit back at Sunak's claims – pointing to the International Energy Agency's (IEA) update last month to its 2050 Net Zero Report, which concluded that the goal cannot be reached without the deployment of heat pumps. Together, heat pumps and electric vehicles need to provide at least one-fifth of the emissions reductions required by 2030, according to the report. China is speeding ahead on the technology, already becoming the largest heat pump producer in the world.
"We are going through a lot of hiccups now, these ups and downs [in government policy] create a lot of investor uncertainty and it is really bad for the industry," Laura Cozzi, the IEA's director of sustainability, technology and outlooks, told the Heat Pump Forum. She pointed to a worrying trend for the industry in Europe: there is an income-dependent disparity between those who have installed heat pumps and those who haven't. This disparity doesn't exist in China and the US, she explained.
"In the US you have high air conditioning demand and you don't have gas networks," Cozzi said. "So, everyone in one way or another has had to go to heat pumps. In China they decided one part of society is going to gas, the other part is going to heat pumps, and that's it. Europe is more complicated; we have to keep in mind that neither system will work here."
How well do you
really

know your competitors?

Access the most comprehensive Company Profiles on the market, powered by GlobalData. Save hours of research. Gain competitive edge.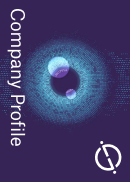 Company Profile – free sample
Thank you!
Your download email will arrive shortly
Not ready to buy yet? Download a free sample
We are confident about the unique quality of our Company Profiles. However, we want you to make the most beneficial decision for your business, so we offer a free sample that you can download by submitting the below form
By GlobalData
Keep up with Energy Monitor: Subscribe to our weekly newsletter
According to the IEA report, there are now three million heat pumps installed in the EU, compared with 4.5 million in the US, which is a smaller market. The prevalence of gas boilers, versus oil furnaces or electric heat in the US, has made deployment in Europe more difficult. That makes the policy signals in Europe even more important than in the US, said Cozzi. She noted that in her State of the EU address last month, European Commission President Ursula von der Leyen highlighted heat pump installation as an essential part of the energy transition to net zero.
"She mentioned in a very elegant way that we should learn lessons from solar [for heat pump deployment], but we also need to embrace this as a consumer-oriented business – the consumer has to be at the centre," she said. "We have to make sure that the high level from von der Leyen trickles down to member states."
It isn't just in the UK where politicians have been putting out unhelpful messaging, according to the heat pump industry. Michael Liebreich, co-managing partner at investment firm EcoPragma Capital and founder of BNEF, told the forum that he found recent comments by German Chancellor Olaf Scholz promoting the idea of hydrogen for home heating unhelpful. The IEA report has identified no role for hydrogen in heating buildings, versus an expected 55% share for heat pumps.
"Almost no hydrogen boilers have been sold [despite Scholz's promotion of the idea]," Liebreich noted. "If we don't electrify heat we are not going to reach net zero, it is as simple as that."
Liebreich said that despite the impressions some politicians are putting out, the heat pump market is in fact reaching maturity. He described a "sneeze moment" in 2016 where sales started to pick up very suddenly, and pointed out that heat pumps have outsold gas furnaces in the US since 2020. This has been partly driven by high-level political champions in the US, notably Washington state Governor Jay Inslee who came up with a quote now famous in the industry: "Americans have the right to life, liberty and the pursuit of heat pumps." The new subsidies for their installation as part of the Inflation Reduction Act will also act as a big market-mover, he said.
Thomas Nowak, secretary-general of the European Heat Pump Association (EHPA), acknowledged at the event that the situation in Europe could be improved. "We are not at the speed we hoped for, we are not where we wanted to be last year," he said. "We have spent ten years trying to make heat pumps known. We need to spend the next ten years trying to make them disappear; to make them unobtrusive, simple [and] easy to install."
Nowak pushed back against the affordability argument being made by Sunak's government and said governments need to do more to get positive messaging about heat pumps to citizens. "It has been abused as an argument that low-income households can't afford heat pumps," he said. "If you take a total cost of ownership perspective, the costs are the same. It is just distributed differently. If subsidies are paid, they should go to low-income households. Doing it like that is the easiest way to transfer from a capital expenditure to an operational expenditure."
However, political messaging isn't enough, he added. Even if the EU now has a much friendlier mindset towards heat pumps than the UK, that cannot change things on its own. "We have said we want to move faster, and we have presented to the Commission a heat pump accelerator document," said Nowak. "Maybe all these plans, strategies and activities aren't enough and we need to activate end users. We think we can if the relative price between electricity and gas is going down."
Read more from this author: Dave Keating
The heat pump industry has key policy asks to get the uptake it is looking for, and at the top of the list is a ban on fossil fuel boilers. The Commission has floated the idea of banning gas boilers in new buildings from 2028 and phasing out the use of fossil fuel heat in all buildings by 2035. However, following the UK's decision to delay the new buildings ban from 2026 to 2035, the centre-right European Peoples Party is pushing for the proposed EU deadlines to be extended, and for the full ban to only apply from 2040 at the earliest.
Last year the IEA called for governments to phase out fossil fuel-based heating by 2025. A recent study by the EU's Joint Research Centre suggested an EU phase-out of fossil fuel boilers by 2025 would result in 30 million tonnes of annual CO₂ savings by 2030. Buildings are the EU's largest gas consumers, responsible for approximately 38% of EU gas use, according to the IEA. Heating accounts for the vast majority of that, largely because the majority of households in the EU have gas boilers.
This contentious debate is playing out as part of a revision of the EU's ecodesign rules for water and space heaters. Those establish the requirements that heating appliances must meet to be allowed in the EU single market. The EU is also considering changing the rules for energy labels on home boilers in the interim before the ban, downgrading all fossil fuel boilers to the lowest energy efficiency categories of F and G – but both of these ideas have become the subject of heated political debate in Germany.
New EU heat pump legislation is not expected to be taken up until the start of the new EU legislative term, following the European Parliament election in June 2024. Its ambition will largely depend on how people vote in the upcoming EU election. Current polls predict a possible centre-right-far-right majority that would likely kill the proposed gas boiler ban.