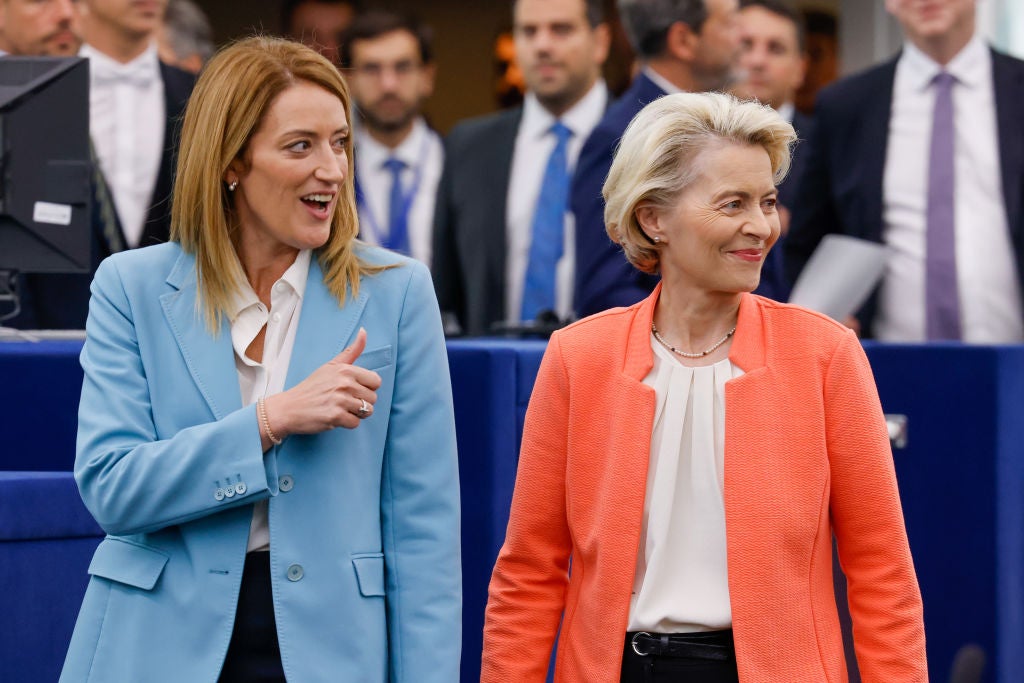 This year's State of the European Union address, an annual speech by the European Commission's President Ursula von der Leyen to the European Parliament, modelled on the US version, seems to have been a Rorschach test when it comes to the European Green Deal. MEPs saw what they wanted to see.
Von der Leyen, a German conservative, has emerged as an unlikely green champion since she took office in 2019, spearheading the biggest package of climate action in world history under her Green Deal. However, as next year's EU election draws closer, her own centre-right European Peoples Party (EPP), the largest and most powerful political family in Europe, has started to attack her climate policies, seeing complaints about overburdensome regulation as a vote-winner.
The big question for today's speech was whether von der Leyen would defend her flagship policy or go along with the emerging right-wing narrative that its 'excesses' were the fault of her centre-left Vice-President Frans Timmermans, who has just left the Commission to run to become Dutch prime minister. Earlier this month, von der Leyen appeared to be leaning into the right-wing narrative by nominating Wopke Hoekstra, a conservative Dutch politician from the EPP group who used to work for oil and gas giant Shell, to replace Timmermans on climate policy.
In her State of the Union words, at least, von der Leyen stuck by her Commission: "When it comes to the European Green Deal, we stay the course," she said. "We stay ambitious. We stick to our growth strategy – and we will always strive for a fair and just transition."
Von der Leyen on the Green Deal: reassuring and worrying
Philippe Lamberts, leader of the Greens in the European Parliament, seemed to be reassured. "For ten years I witnessed a European Union blinded by economic orthodoxy, deaf to the social and climate emergencies – but 2019 marked a turning point," he said in response to the president's speech. "For the first time in its history, the EU made the fight against climate change a top priority. And against all odds, the European Green Deal withstood the pandemic and the war that rocked the EU. Each time, it was put front and centre in our response. We very much owe this to you madame president – to your vision, your assistance and your leadership."
How well do you
really

know your competitors?

Access the most comprehensive Company Profiles on the market, powered by GlobalData. Save hours of research. Gain competitive edge.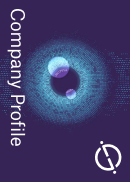 Company Profile – free sample
Thank you!
Your download email will arrive shortly
Not ready to buy yet? Download a free sample
We are confident about the unique quality of our Company Profiles. However, we want you to make the most beneficial decision for your business, so we offer a free sample that you can download by submitting the below form
By GlobalData
It is not every day that a Green politician flatters a conservative president, but Manfred Weber, the leader of the EPP who has been spearheading the group's tack to the right and flirtation with far-right parties, was also full of praise. What he heard from her speech, or at least professed to hear, was a change of course on EU climate policy. "We welcome the new face of the Green Deal," he concluded after her speech.
Keep up with Energy Monitor: Subscribe to our weekly newsletter
German MEP Christian Ehler, an influential EPP member of the Parliament's industry committee, also seemed to think von der Leyen had had a road to Damascus moment. "The Green Deal added massively on the regulatory burden for European industry, so I very much welcome the president's announcement on serious efforts to make our regulatory system more attuned to fostering competitiveness," he said after the speech. "It is excellent that she announced to get back to work on the ecosystem-based industrial policy through dialogue with industry."
For those worried about the president caving in to her party's recent anti-climate action populism, it should be worrying that her fellow party members appear to be applauding just that. Far-right MEPs seem to have heard the same message. "With Timmermans' departure you have an opportunity to get back on the right track, starting with the basics: climate change isn't the EU's problem," said Marco Zanni, leader of the Marine Le Pen-Matteo Salvini alliance Identity & Democracy. "We have a historic opportunity today to be more pragmatic and less utopian." Ryszard Antoni, speaking for Giorgia Meloni's European Conservatives and Reformists group, echoed these words and predicted Timmermans would be punished by Dutch voters for his 'climate overreach'.
The future of Hoekstra in the balance
Whether the centre-left, Greens and part of the liberal Renew Europe group are convinced that von der Leyen remains a staunch defender of the European Green Deal will be pivotal in their decision to accept or reject Hoekstra's nomination for EU climate commissioner. If they believe von der Leyen when she says "we stay the course", they can be confident Hoekstra will not be allowed to water down the Green Deal. If they don't, they may see Hoekstra as a clear and present danger to the future of the Green Deal, especially as significant parts of it are not yet law. Hoekstra's confirmation hearing will most likely be in mid-October.
It may be the French MEPs in the Renew Europe group, the most climate-ambitious part of the Parliament's liberal alliance, that determine Hoekstra's fate. Speaking on behalf of the group after von der Leyen's speech today, leader Stéphane Séjourné chastised MEPs who have started attacking the Green Deal. "We don't need to be ashamed of what we achieved on climate and the environment," he said. "I don't think any parliamentary chamber in the world has achieved such courageous and ambitious laws as we have."
Lamberts from the Greens put it more bluntly: "Unsurprisingly, those who never embraced the European Green Deal in the first place are now calling for a pause, a moratorium, to weaken its ambition in the name of protecting our competitiveness." He was specifically referring to comments made by European Parliament President Roberta Metsola, who is also a member of the EPP, in an interview with the Financial Times in which she suggested that climate legislation is driving up Euroscepticism.
The truth is that even if von der Leyen wants to preserve the integrity of the Green Deal, the political pressure may become too great to let her do so. Although she has not and most likely will not publicly acknowledge it, it is assumed she would like to be appointed for a second term as Commission president after the June 2024 parliamentary elections. For that she will need not only the full support of her EPP group but also the support of the German Government, which at the moment is controlled by the Social Democrats, Greens and Liberals. Even if she manages to walk that tightrope, she then needs majority support from the 27 prime ministers and presidents in the Council (the body representing EU member states), four of whom are from the hard right and eight of whom are from the centre-right EPP.
It is von der Leyen's EPP group that needs the most convincing; the German Government is unlikely to risk a further fall in public support by giving up the power of having a German commission president. If she wants to stay in power, von der Leyen is most likely going to have to at least give the appearance that she is putting the brakes on the Green Deal.
Read more from this author: Dave Keating
The biggest policy implication could be for the EU's 2040 emissions-reduction target. According to Commission sources who want to stay anonymous because of the sensitivity of the discussions, Timmermans was the biggest champion of making this an ambitious target; without him there may be no target at all. If the expected proposal has not emerged or at least been outlined by the time of COP28 in Dubai in December, it could seriously dampen global ambitions on emissions reduction targets.
The proof will be in the pudding. It will be president von der Leyen's actions that matter, not her words. She may decide to focus more on her legacy than her reappointment prospects. However, if she appears to be dragging her feet on the remaining 'Fit for 55' climate files, few of which were specifically mentioned in her speech, it is not a good sign. Those open files include the Net-Zero Industry Act, the electricity markets design reform, the Nature Restoration Law and the Green Deal Industrial Plan, the EU's answer to the US Inflation Reduction Act.
In a context of such uncertainty about the future direction of the von der Leyen Commission, this may not be a time when MEPs on the left feel like being charitable about a climate commissioner nomination. However, rejecting him could, paradoxically, put von der Leyen in an even weaker political position that prevents her from strongly defending the Green Deal over the coming year. President von der Leyen may need to make a choice. Either she maintains the Commission's climate ambition knowing it likely will leave her as a one-term president, or she backs off over the next year for the sake of her political prospects.