As part of its REPowerEU proposal to end Russian fossil fuel imports, the European Commission announced an increase in its energy efficiency target for 2030 from 9% to 13% on 18 May 2022. Part of achieving this ambition will be to double the roll-out of heat pumps, with a view to banning gas boilers by 2029, and integrating geothermal and solar thermal energy in modernised district and communal heating systems.
The move is a win for energy efficiency campaigners who argue that the best way to reduce energy imports is to reduce our energy demands in the first place. "A structural reduction of energy demand must be at the core of any strategy to increase EU energy security," said Arianna Vitali Roscini, secretary-general of the Coalition for Energy Savings, in a statement about the plans. She suggests that the Commission's inclusion of energy efficiency targets in its proposal will ensure long-term solutions to the energy crisis: "REPowerEU [proposes] measures that go well beyond next winter only."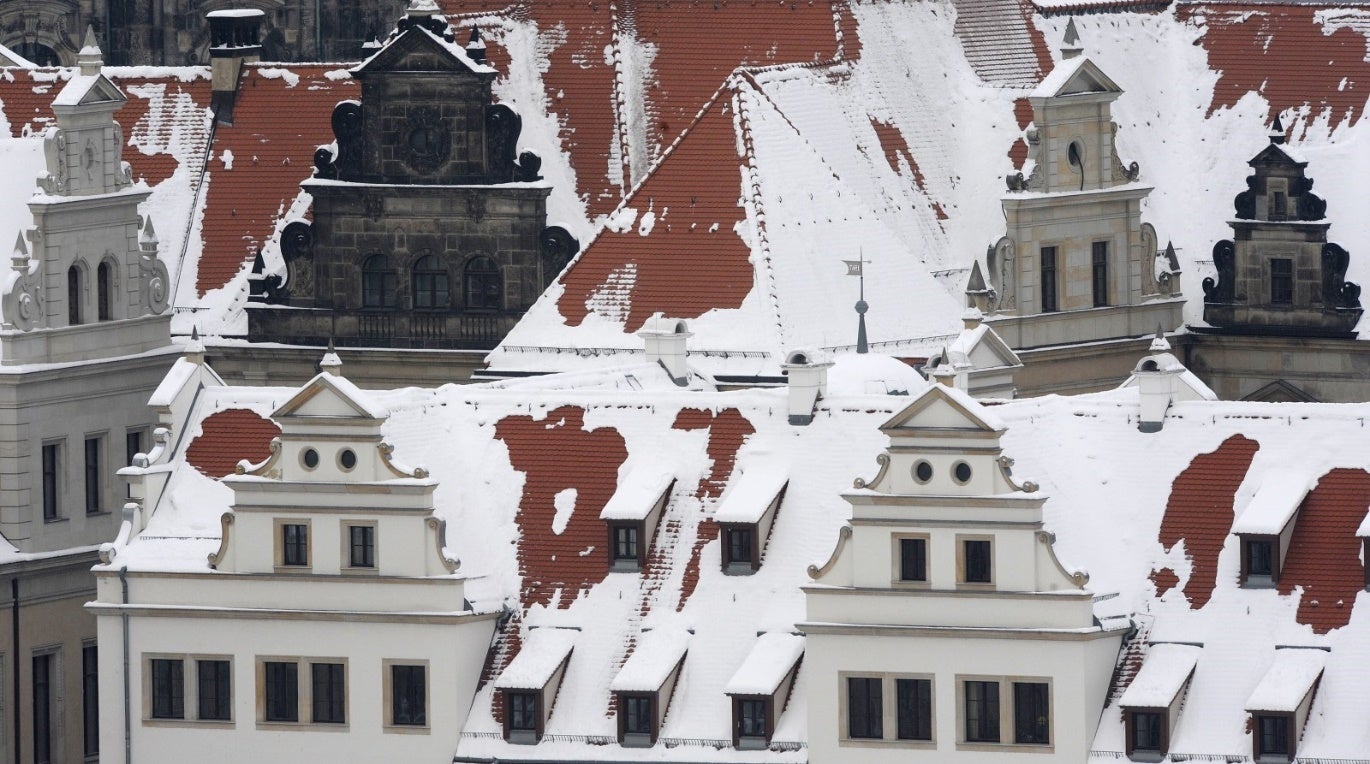 The general response in the EU energy sphere has been a sigh of relief at seeing a more robust energy efficiency policies proposed, but no festivities just yet as some argue the plans still fall short of necessary ambition.
"We are very happy to see a phase-out date [for gas boilers] but we are not happy with the date itself," says Davide Sabbadin, senior policy officer for climate and circular economy at the European Environmental Bureau (EEB), a network of environmental NGOs.
How well do you really know your competitors?
Access the most comprehensive Company Profiles on the market, powered by GlobalData. Save hours of research. Gain competitive edge.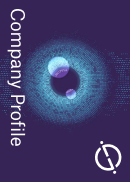 Company Profile – free sample
Thank you!
Your download email will arrive shortly
Not ready to buy yet? Download a free sample
We are confident about the unique quality of our Company Profiles. However, we want you to make the most beneficial decision for your business, so we offer a free sample that you can download by submitting the below form
By GlobalData
The International Energy Agency calculates that gas boilers should be banned no later than 2025 for the EU to be on track for its 2030 climate targets. The new 13% energy efficiency target for 2030, while a step up on the original 9%, still falls short of the minimum 19–23% required to unlock the EU's full cost-effective energy savings potential, according to a recent report by the Fraunhofer Institute for Systems and Innovation.
"Energy prices have gone up so much that the cost-effective potential has gone up a lot too," says Brook Riley, head of EU affairs for the Rockwool Group. "[The plan] is great but price increases really [humble] the 13% target."
Geothermal can heat Europe
Geothermal energy is often dismissed as exclusive to countries that lie on tectonic boundaries, like Turkey or Mexico, where heat flows closer to the Earth's surface. The energy potential in those countries – named deep geothermal – is massive and cannot be easily accessed in Europe. However, another kind – shallow geothermal – can be extracted by a ground source heat pump (GSHP) to provide a stable and highly productive heat source to European buildings.
The Commission's plan to integrate geothermal energy into its district and communal heating systems refers to all forms of geothermal energy; the specific role of deep geothermal has not yet been made clear.
The EU's heating and cooling sector, which accounts for half the bloc's total energy consumption, still runs on 75% fossil fuels. Heat pumps are an attractive alternative to traditional gas boilers because they run on electricity, which offers the potential for them to be 100% zero carbon (the EU's electricity mix is already made up of 63% renewables and nuclear).
Even if they run off fossil-fuel generated electricity, heat pumps would still only release half as many emissions as gas boilers.
Heat pumps work by extracting heat from the environment (ground, air or water sources) and concentrating it into a building. They are up to six times more energy efficient than traditional gas boilers. The mechanism can be reversed in hot weather to provide cooling too.
GSHPs are more efficient than air source heat pumps (ASHPs) because they transfer heat from the ground through the movement of water, which holds four times as much heat as air. Water source heat pumps (WSHPs) tend to be the most efficient of all because of the added benefit that average water temperatures are higher and more stable throughout the year than those of the air and ground.
ASHPs tend to be the most popular choice of heat pump in Europe because they are the cheapest and easiest to install. Horizontal GSHPs are also relatively simple to install because their pipework is placed in shallow-dug trenches, but they are less favoured because they need up to 700m2 of land, which is limiting in densely populated areas. Vertical GSHPs are another option, only requiring two 20cm boreholes spaced around 6m apart, but they have the highest upfront costs because they require drilling to depths of up to 100m. WSHPs are the fastest and simplest to install, but are limited by the need for a large body of water to function.
Overcoming GSHPs' issues with higher upfront costs and larger space requirements can offer a lower annual and peak day electricity demand, and the opportunity to boost efficiency through the use of waste heat. One solution proposed in a March 2021 report conducted by Regen, an energy expertise charity, is Shared Ground Heat Exchanges. The concept is that one set of shared boreholes could draw enough geothermal energy to heat an entire street. In this scenario, each household would only require a heat pump similar to the size of a conventional gas boiler and draw energy from the shared borehole. Service providers would collaborate with street residents and municipal governments to get approval for investment in these shared networks.
"Geothermal energy [in all its guises] can replace about half of the heat in the residential and low-to-medium temperature industry by 2030," says Sanjeev Kumar, head of policy at the European Geothermal Energy Council. However, geothermal energy's potential has been hindered by a lack of funding and red tape that can delay initial drilling by up to three to five years, he adds.
Heat pump hurdles
Because geothermal energy has not yet been broadly incorporated into the EU's individual household and district heating systems, a large skills gap threatens a gas boiler phase-out by 2029. "The current wait in Germany for a heat pump installer is six to eight months," points out Sabbadin. "The shortage of professionals in EU member states means an urgent need for a unified, certified training plan for heat pump installers."
A priority for the EEB is that the financial burden of the energy transition in heating should not fall on workers. "Training means days off work," explains Sabbadin. "A professional who already works ten hours a day, six days a week to cope with demand [and make ends meet], will lose out on thousands of euros. We need to work to find a way to fund this training [as well as deliver it]," he says.
Sabbadin highlights the importance of ensuring a non-discriminatory roll-out of heat pumps, with incentives that let households invest with guaranteed savings on their energy bills. "It is very important we make sure that everyone in Europe – regardless of their economic condition – is in a position to make the jump to renewables."
"Updated permitting rules, and additional funding for the [Covid-19] EU Recovery and Resilience Fund combined with the Smart & Climate Cities Initiative [the EU's plan to decarbonise 100 of its cities by 2030] are the perfect recipe for mass deployment [of geothermal energy]," says Kumar.
"We also need to be aware of gender issues, because women living alone or raising a child alone tend to be in more difficult [financial] situations, specifically in eastern and southern Europe," Sabbadin adds.
"It is relatively easy to agree a piece of legislation, but to plan bigger renovation programmes and help households and businesses get the subsidies and find the construction workers to carry [them] out – that is the big challenge," says Riley. He cites the EU's vaccine deployment programme as proof that large-scale collaboration can be quick and efficient.
While the Commission also draws inspiration from its vaccine strategy, it does so with gas diversification in mind. It says that in "replicating the ambition of the common vaccine purchasing programme", it will consider a "joint purchasing mechanism" to help negotiate and contract gas purchases on behalf of member states.
Riley argues that gas diversification – replacing Russian gas imports with gas imports from elsewhere – is a "distraction" from a meaningful energy transition and a wasted opportunity to decarbonise.
[Keep up with Energy Monitor: Subscribe to our weekly newsletter]
REPowerEU's focus on integrating geothermal energy into heating systems means member states and energy companies must now give it more attention. The EU's move could set a precedent for other large markets such as the UK and the US to increase their geothermal ambitions. "Standard-setting has always been a big strength of what the EU does," says Riley.
The US Senate is still discussing a bill that would incentivise heat pump installations, and the UK hopes to install 600,000 heat pumps by 2028 and phase-out gas boilers by 2035. However, like the EU, the UK's ambitions are threatened by skilled worker shortages and a lack of investment.
Levies that pay for policies supporting clean energy or social issues such as fuel poverty also stand in the way of heat pump viability. In the EU and UK, these taxes are applied on electricity bills more than gas bills, meaning heat pumps end up more costly to run than gas boilers.
With the rapid decarbonisation of the electricity sector (the emission intensity of the EU 27's electricity generation decreased by more than 51% between 1990 and 2019) electricity bill levies make less sense, and many experts, such as the Energy and Climate Intelligence Unit, have called for those taxes to be shifted onto more polluting fuels or for treasuries to find a more suitable method of collecting this revenue elsewhere.