In April 2022, a group of nine environmental organisations sent a letter to European Commission President Ursula von der Leyen calling for an end to sales of new gas boilers. If properly implemented, such a ban could completely end the €1bn the EU spends on Russian energy imports every day – not by finding alternatives but by using less energy.
"Coupled with improved energy efficiency [more broadly], a massive uptake of heat pumps is our best shot to cut the EU's dependence on Russian gas – and stop funding the invasion of Ukraine," says Marco Grippa from ECOS, an NGO focused on environmental standards and one of the letter's signatories.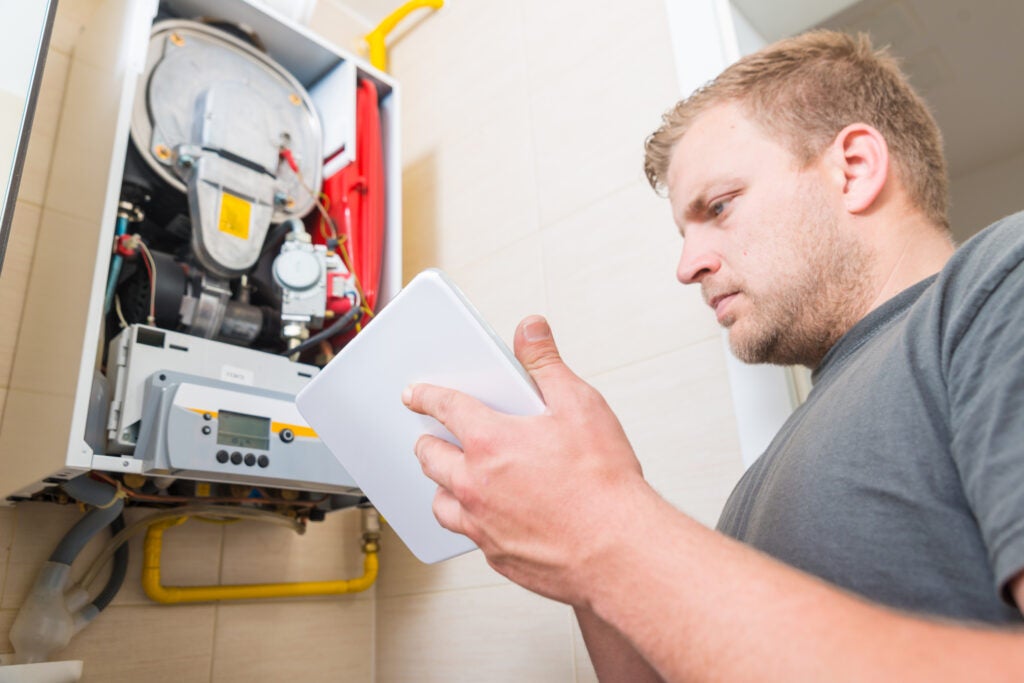 The European Commission is currently revising the ecodesign rules for water and space heaters, which establish the requirements that heating appliances must meet to be allowed in the EU single market. It is also considering changing the rules for energy labels on home boilers, downgrading all fossil fuel boilers to the lowest energy categories of F and G.
Grippa says it should go much further in response to the Ukraine War, opting instead for a full phase-out of gas, oil and coal-fuelled boilers by establishing a minimum efficiency level of 110% for heating appliances to be allowed on the EU market. That would effectively prevent the sale of all fossil fuel appliances. This, he says, would be in line with the International Energy Agency's (IEA) call last year for governments to phase out fossil fuel-based heating by 2025. A recent study by the EU's Joint Research Centre suggested an EU phase-out of fossil fuel boilers by 2025 would result in 30 million tonnes of annual CO2 savings by 2030.
While much of the focus since the outbreak of the war has been on replacing Russian pipeline gas with LNG shipped by sea, campaigners argue the easiest way to be less reliant on Russian fossil fuels is to use less of them. The potential in the heating sector is huge. Buildings are the EU's largest gas consumers, responsible for approximately 38% of EU gas use, according to the IEA. Heating accounts for the vast majority of that, largely because the majority of households in the EU have gas boilers.
How well do you
really

know your competitors?

Access the most comprehensive Company Profiles on the market, powered by GlobalData. Save hours of research. Gain competitive edge.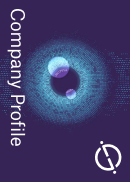 Company Profile – free sample
Thank you!
Your download email will arrive shortly
Not ready to buy yet? Download a free sample
We are confident about the unique quality of our Company Profiles. However, we want you to make the most beneficial decision for your business, so we offer a free sample that you can download by submitting the below form
By GlobalData
Energy and emissions savings
The question is, what can they be replaced with? Heat pumps are an attractive solution. They are like reversible air conditioners, using electricity to extract and concentrate heat from the outdoor air, ground or water and pumping it into the building. (In summer, heat pumps can work in the opposite direction, pumping warm air out of the building to provide cooling.) In a scenario where the electricity has been generated from renewables (which now make up almost 40% of EU generation) that means the heating produces no emissions. Even if the electricity has been generated from fossil fuels, heat pumps are still half as emissions-intensive as fossil fuel boilers.
Heat pumps are different from conventional electric heating systems that have been deployed so far because they need a lot less electricity. Conventional space heaters use a huge amount of electricity as anyone who has blown a fuse after plugging one in has seen.
In March 2022, in reaction to the Russian invasion of Ukraine, the Commission published a REPowerEU plan which, among other things, proposes to speed up the roll-out of heat pumps. It sets a goal of doubling annual heat pump installations by installing ten million units in the EU over the next five years. The Commission says this would save 12 billion cubic metres (bcm) of gas per year, but this is only a small proportion of the 155bcm the EU imports from Russia each year.
Plans not bold enough
Campaigners say the Commission is not being ambitious enough. The problem is that it has set an aspirational goal. Changing EU legislation to require a phase-out of fossil fuel boilers and giving them a bad energy efficiency label would greatly increase the take-up of heat pumps.
"REPowerEU risks becoming a missed opportunity to reduce fossil gas dependency quickly and cheaply, leaving the EU dependent on 24bcm of fossil gas imports from Russia [every year]," say the NGOs in their letter to von der Leyen, referring to the amount of fossil gas imports that could be avoided by installing heat pumps.
According to the IEA, if installation rates were doubled by the end of 2022 it would save the EU 2bcm of gas use by the end of the year, an amount that could then increase exponentially, getting to the 12bcm per year figure after five years. The additional investment needed to reach just the first-year goal is €15bn, the IEA specifies.
Some national European governments are already moving ahead with legislation to rapidly increase heat pump installations. France announced in March 2022 that it will end government subsidies for the installation of new residential gas heaters and boost support for renewable heating as part of a "resilience plan" to help households cope with rising energy prices and reduce dependence on Russian energy. France intends to end its imports of Russian gas and oil by 2027. The country is already one of the European leaders for heat pump installations, along with Portugal, Switzerland, Sweden, Finland and Norway – where 96% of all new heating systems installed last year were heat pumps. The UK is Europe's laggard with just 2% installed last year.
Even though the US is not facing the same acute energy crisis as Europe, there have been calls there too to use heat pumps as a tool to hurt Putin. There could also be a role for the US to help install heat pumps in Europe. Environmentalist Bill McKibben has called for a "heat pumps for peace and freedom" plan similar to the Lend-Lease policy during the Second World War that enabled the US to lend or lease war supplies to any country deemed vital to its defence. In this case, the US government could provide guaranteed federal contracts for US heat pump manufacturers to rapidly increase production and provide the technology at or below cost to European countries.
Hydrogen as an alternative
Despite all they have going for them, there are still concerns about heat pumps as well. Existing grids may not be able to accommodate the drastic increase in electricity needed to run all these heat pumps in winter – especially in European countries where grids are not built for surges, as US grids are for air conditioning in summer. The installation itself is also very complicated, with the electrical wiring of many buildings unable to accommodate the extra electricity needed by heat pumps, which run on 220/240 volts like window unit air conditioners do. If a gas boiler breaks down, the easiest and cheapest solution for a homeowner is to swap it with another gas boiler. Installing a totally different type of system that may have implications for the building's wiring is a big ask, and unlikely without some major subsidies.
The use of hydrogen for heating has been mooted as an alternative that would be less intrusive and not overburden the electricity grid. Hydrogen can be produced from renewable electricity and burned in home boilers in the same way that gas is now. Clean hydrogen is not readily available yet, but new gas boilers can be rendered hydrogen-ready for when it is.
[Keep up with Energy Monitor: Subscribe to our weekly newsletter]
However, a recent report by researchers at Imperial College London casts doubt on the viability of hydrogen to heat homes. The hydrogen infrastructure for domestic heating at scale will not be viable for at least the next decade, it concludes. Governments should focus on deploying heat pumps because they are available now. "Hydrogen has potential to help decarbonise challenging sectors like industry and shipping, but right now there is not a strong case for using it to heat our homes," says Richard Hanna, one of the report's co-authors.
The report recommends that the UK government establishes a Heat Pump Council so it can catch up with the rest of Europe when it comes to installation. The Council would coordinate consumer engagement and calls for investment in a national research, testing and training facility .
Such an idea might also work well at European level. "In the long-term, a large uptake of heat pumps would be cost-competitive, decrease air pollution, and constitute a faster solution than relying on biomethane and renewable hydrogen production for heating," the NGOs have told von der Leyen. Final proposals to revise the EU's ecodesign and energy label legislation are expected later this year.