Last month, Ukraine entered the second year of its war with Russia. With no end to the conflict in sight, both Ukraine and its Western allies are digging in their heels for the long haul. While the first year was focused on short-term support, thoughts are now turning to how to support Ukraine if the war lasts for years – not just military support, but civilian support as well. One of the major areas in which Ukraine needs support is energy.
This month Italian energy company Enel, in partnership with the European Commission, launched the 'Ray of Hope' project to provide solar panels to Ukraine, with an initial donation of 5,700 solar PV panels of 350W each, for a total capacity of around 2MW. "This should bring some hope that after all this destruction, a new life can start," said Enel CEO Francesco Starace at the project's launch in Brussels. He said the panels will "help key public buildings in Ukraine, such as schools and hospitals, to become self-sufficient in terms of energy".
"Schools and hospitals need off-grid solutions" during the frequent power cuts caused by Russian targeting of energy infrastructure, explained EU Energy Commissioner Kadri Simson. Addressing Ukrainian Energy Minister German Galushchenko, she added: "One day your energy system has to be fully integrated with ours, and that means also with renewables. So, this is a first step exactly towards that direction." She said she hopes other companies will join Enel in donating solar panels: "We need to build up a capacity that is future-proof."
Ukraine solar: scaling up
Whether these initial off-grid solutions, which are by their nature temporary, can be scaled up to grid-wide solutions is a big question. Integrating renewables into grid systems has been notoriously complicated in the EU and elsewhere. The difficulty of making any progress on this while the war is still ongoing is highlighted by the fact that the components for these solar installations will need to be transported under military guard by the EU's Union Civil Protection Mechanism, in cooperation with the Energy Community.
However, Galushchenko told Energy Monitor at the launch that despite the security situation, he believes Ukraine can start building out this grid now. "We are not waiting until the war ends," he insisted. "We have now drafted a number of laws concerning renewables, which are already in the Parliament. Connecting to the grids is a most important issue, but we now already have the possibility to connect renewables to the grid."
"It is also important [because we are] a candidate to join the EU," he added. "We have already implemented a number of European rules in our legislation. That is our road map on how to integrate the markets." He said that new renewable power in Ukraine will be an important part of what is exported to the EU now that it has been linked to the EU's electricity grid.
How well do you
really

know your competitors?

Access the most comprehensive Company Profiles on the market, powered by GlobalData. Save hours of research. Gain competitive edge.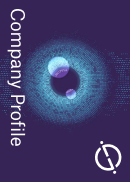 Company Profile – free sample
Thank you!
Your download email will arrive shortly
Not ready to buy yet? Download a free sample
We are confident about the unique quality of our Company Profiles. However, we want you to make the most beneficial decision for your business, so we offer a free sample that you can download by submitting the below form
By GlobalData
For Ukraine, the challenge of building out a new electricity grid will be doubly challenging as it needs to be both renewables-friendly and resilient to Russian attacks – both by bombing and by cyberwarfare. Because of these attacks, "decentralisation" has become the key word for energy infrastructure in Ukraine. Having a more decentralised system would make it more difficult for Russia to cause massive blackouts. As luck would have it, decentralised systems are also better for renewables – and vice versa. "Renewables are the perfect opportunity to decentralise," said Galushchenko. "We need to speed up this process."
Infrastructure challenge
Transforming energy infrastructure has been hard enough for smaller EU countries, so the idea of transforming the system in a giant country like Ukraine, which before the war was the most energy-intensive economy in Europe, is an intimidating challenge. That difficulty is illustrated by an initial challenge for this delivery: the Enel factory delivering the solar parts does not produce energy storage units, so Ukraine is going to have to find an electricity storage solution for these sites in order for the hospitals to also have power at night. It is a reminder that renewable power is not just panels and turbines, it is an entire infrastructure ecosystem that is vast and expensive.
The Ukrainian government is working not only with the EU and its European Investment Bank (EIB) on developing new energy infrastructure but also with the World Bank. Last July, Ukraine signed a declaration with those institutions at a summit in Switzerland committing to use money from those banks to "rebuild Ukraine in a sustainable manner aligned with the 2030 Agenda for sustainable development and the Paris Agreement".
The biggest challenge, as for other countries, will be increasing the storage capacity of the Ukrainian electricity grid. The government is seeking public-private partnerships with Western companies to develop these solutions, including with companies like Enel. The problem is they will be competing with projects in the EU, where increased storage capacity in electricity grids is also desperately needed. Asked at the launch event whether Enel would be making additional investments in things of this nature, Starace said that for the moment, "the supply of energy is much more important than economics". He noted that the company is also supplying cables and switchgears for the installation of the solar panels. "Are we going to be active economically in Ukraine after this war is finished? Possibly yes. If you look at the degree of damage, the need for investment, the potential interest for a company like us is clearly there – but now is the time to go and fix the needs of the population right now rather than make business plans."
The concern is that these off-grid solar installations could become stranded assets if they are not followed by private-sector investment to build out the grids. For the moment, Ukraine seems confident that a large amount of foreign investment will be coming its way, thanks in part to the support of the EIB and World Bank, and is in the process of upgrading its climate targets in light of this anticipated investment.
Before the war, in 2014, Ukraine set a target of phasing out coal by 2040 – later than most EU countries. It also set a target of reaching 12% renewables in its final electricity mix by 2025, 17% by 2030 and 25% by 2035. However, if these initial off-grid solar installations are connected to the grid and expanded, those targets could be easily exceeded. In fact, renewables have already grown faster than expected since then, from 2.6% in 2014 to 6.6% in 2020 – 10% of the country's final electricity mix (although the percentage has fallen since then because of the war). By comparison, coal provides 28% and nuclear more than half. So, in its reconstruction plan, Ukraine upgraded its renewables commitment to 45% by 2032 – although this has yet to be transposed into legislation. The plan also sets the target of building 30GW of solar, hydro and wind capacity by 2030.
[Keep up with Energy Monitor: Subscribe to our weekly newsletter]
It isn't just traditional electricity grid infrastructure that needs to be built. Ukraine is also aiming to become an exporter of green hydrogen produced as a byproduct of all this new renewable energy generation. That will mean the construction of networks of hydrogen pipelines, which is extremely expensive. EU countries have been eager to embrace this potential. Already, before the war in January 2022, German Foreign Minister Annalena Baerbock announced in Kyiv that Germany would open a "hydrogen diplomacy office" in the Ukrainian capital.
Renewables at war
Although the new foreign investment has provided the confidence to make climate targets more ambitious, in the short term the war has undeniably hurt Ukraine's renewables progress. According to the Ukrainian Association of Renewable Energy, almost half of the country's existing renewable energy capacity is in areas where active hostilities are taking place – including almost 90% of wind turbines. Half of the country's wind farms and a quarter of its solar installations have stopped operating. Not all this needs to be made up for, since the country's energy consumption has dropped by an estimated 30–35% since the start of the war, according to the Ukrainian energy ministry. What does need to be made up for has come from an increased share of nuclear power.
However, even though the war has disrupted Ukraine's renewable energy plans, the influx of capital coming into the country could quickly change that situation. The big question is how long a full-scale war will continue, and whether building a renewable energy system in those conditions is feasible. Can these emergency off-grid solar solutions serve as the building blocks for a future grid system? Commissioner Simson believes it can. "This project is the start of a wider initiative," she said, adding that renewables aren't just a security solution for Ukraine, but for the whole continent. "Investment in cleantech manufacturing can make Europe more energy secure and independent."