One of the big ideas being championed at COP26 in Glasgow was a project to connect the power grids of 140 countries to allow renewable energy to flow across borders. This global grid network would connect areas of high radiation or wind speeds with areas of high energy demand, providing a solution to intermittency and cheap renewable power for the whole globe.
The snappily titled Green Grids Initiative-One Sun One World One Grid project was officially launched by the prime ministers of India and the UK on stage at COP26 on 2 November 2021. Neither the idea nor the organisations promoting it are new. What is new is the scale of ambition and the political and institutional support behind it.
The UK and Indian governments are leading the Green Grids Initiative (GGI), while numerous multilateral development banks, academic institutions, regulators and multinational companies have committed to be involved in planning for the project.
The idea is big and so are the challenges facing it. Electricity markets are complicated systems even at national level, particularly when power is being bought and sold by multiple parties. Making a global grid system work efficiently and equitably for all countries involved will be fiendishly difficult – but getting the mechanics of the system right may not be the biggest hurdle.
At this point, there are more questions than answers about how such an ambitious scheme will be financed and ultimately funded.
Connecting the world's power grids
Just before Boris Johnson and Narendra Modi launched GGI at COP26, an associated pre-event video conference was hosted by Nicholas Dunlop, secretary general of the Climate Parliament, an international cross-party network of legislators that have been advocating this initiative for around a decade.
How well do you
really

know your competitors?

Access the most comprehensive Company Profiles on the market, powered by GlobalData. Save hours of research. Gain competitive edge.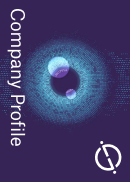 Company Profile – free sample
Thank you!
Your download email will arrive shortly
Not ready to buy yet? Download a free sample
We are confident about the unique quality of our Company Profiles. However, we want you to make the most beneficial decision for your business, so we offer a free sample that you can download by submitting the below form
By GlobalData
Dunlop illustrated the potential of the scheme by claiming an area of desert just 400km2, covered in solar panels, could generate all the electricity produced in the world at present. The technology exists to produce all the power the world needs at low cost; the challenge is generating it at a large enough scale and distributing it from areas of production to areas of demand at the right times.
According to Dunlop, to achieve this, power grid systems around the world need to be expanded, modernised and connected, in parallel with a continued rapid expansion of renewable energy production.
Phase one of GGI would involve connecting the grid system of India with those in the Middle East, South Asia and South East Asia. A second phase would then connect this grid to renewable resources in Africa, and a final phase would seek to create a single global grid run on renewables.
Climate Parliament co-founder Dr William Ury described the project as a "moonshot" during the pre-launch event but said the world has been capable of this type of "radical collaboration" before, such as the end of Apartheid, the eradication of polio and the development of the internet.
That the project has attracted such significant political backing – US President Joe Biden also spoke at the launch event – provides it with momentum, but details on how it will be implemented remain vague and more than faith will be needed for it to be realised.
Upgrading power grids can be a slow process
Notable corporations to be involved in the scheme include Saudi Arabian power project developer ACWA Power, which has set the record for lowest-cost solar power several times, and Indian conglomerate Mahindra Group. These institutions have long track records of developing renewable power plants and grid infrastructure projects.
A spokesperson for Climate Parliament told Investment Monitor that these companies have joined the project's business advisory forum and that "as things are still very early, commitments or plans for specific projects are yet to be discussed".
This expertise will be valuable given the difficulties often faced by grid infrastructure projects.
Many transnational interconnectors, transmission lines connecting grids of different countries, already exist. The UK's mainland grid, for example, is already connected by subsea cable to Northern Ireland, Ireland, the Netherlands and France, while another transmission line connecting the UK to renewable power plants in Morocco is being planned.
However, even national grid networks can struggle to attract the required investment in developing countries. Sub-Saharan Africa requires an estimated $345bn in transmission and distribution investment to absorb all the new-generation assets planned for the region, yet governments have struggled to introduce market reforms, strengthen utilities and expand grids in a way that would increase energy access.
Even the developed world struggles to develop grids on schedule. The EU has a long-established programme for connecting the grids of its member states, and yet more than one-third of European electricity projects of common interest are delayed, and almost half of EU transmission projects are stuck in the permitting phase.
The EU will be a good model for GGI to examine when deciding how costs should be shared for transnational projects. The costs of projects of common interest in the EU are typically met in the country they are located. A more equitable model would be needed for a global system where poorer countries are generating and distributing power to richer ones, with costs and benefits better aligned.
The challenges of financing a global grid network
A spokesperson for Climate Parliament says no "concrete funding commitments" have yet been made to the project although "India and the UK are already bearing the costs of operating the programme".
No financing commitments have been made by development banks either, although "funding is being mobilised through partner initiatives such as Global Energy Alliance for People and Planet [GEAPP]", according to the spokesperson. GEAPP is a funding initiative backed by various development banks, the Rockefeller Foundation and the Bezos Earth Fund, which is aiming to mobilise $100bn over ten years to develop renewable energy sources in Africa, Latin America and Asia.
Developed countries committed at COP15 in 2009 to mobilise $100bn a year for climate finance by 2020 but are falling short of this target. Oxfam forecast in September 2021 that climate finance will reach only $93–95bn by 2025, a shortfall of at least $68bn from the commitment.
The Climate Parliament spokesperson says accessing climate finance will be critical to the success of GGI, yet grid infrastructure often does not qualify as climate finance under the eligibility criteria of many multilateral development banks.
"Our research shows that less than 40% of the grid investment needed in 2030 in emerging markets and developing economies would be climate finance attributable under current eligibility criteria," says the spokesperson.
The nature of climate finance to date has also been controversial, with loans far outweighing grants as the typical funding instrument.
If significant concessional loans are required to develop the proposed global grid network, that would add to government debt levels in whichever country bears the cost of development. Energy consumers could then be asked to pick up the cost of repaying this debt through higher bills, which could be counterproductive to extending access to electricity in developing countries.
The GGI spokesperson argues that the project should not be an "exceptionally expensive infrastructure proposition" and that the initiative is supporting detailed research into identifying the most cost-effective solution for grid interconnection.
"For a large-scale energy transition, which is pretty much inevitable now, countries will have to invest in balancing and grid management technologies," the spokesperson says. "Green grids can minimise the costs involved in such static technologies and allow cost and risk sharing from a common pool of funding resources or sharing of costs in the case of bilateral exchanges, minimising the burden on poorer countries."
The governments of more than 80 countries are said to have backed GGI but, as with much of COP26, it remains to be seen whether these words and commitments will be followed by actions. It is also not yet clear who will ultimately bear the cost of developing a global grid system.
The original version of this article appeared in our sister publication Investment Monitor.
This article is part of a series that GlobalData Media published to coincide with COP26, the UN climate conference in Glasgow from 1–12 November 2021. Our focus was on the opportunities and challenges for business of the transition to clean energy and net-zero greenhouse gas emissions. Other articles in this series can be found on Energy Monitor here, Investment Monitor here and across the rest of GlobalData's Verdict Network.