In the first week of COP26 in Glasgow, Ukraine joined the Powering Past Coal Alliance (PPCA), a coalition of national and sub-national governments, businesses and organisations to accelerate the phase-out of coal. The Ukrainian government said it will stop burning coal by 2035, a move environmental activists called 'unprecedented': research by think tank Climate Analytics concludes that non-OECD countries must phase out coal only five years later, by 2040, to align with the Paris Agreement's objective to limit global temperature rise to 1.5°C.
The timing of Ukraine's announcement is pertinent. It comes at a moment when Europe is facing an energy crunch that has sent gas and power prices soaring across the continent. Ukraine is no exception, and the situation there was exacerbated by Russia halting its coal exports to Ukraine at the start of November. This could leave Kyiv struggling to supply its people with much-needed heating in a harsh winter this year. Ukraine's own coal reserves are steadily falling, and Russia's move has prompted it to look into imports from other countries, such as Kazakhstan or Poland – as well as rethink coal's role in its energy mix.
"The current energy crisis is a stark illustration of the immediate dangers of our collective dependency on fossil fuels. It only underscores the need for an energy transition and how fast it needs to happen," says Kostiantyn Krynytskyi, head of energy at the Kyiv-based NGO Center for Environmental Initiatives (Ecoaction).
But Ukraine's coal phase-out comes with a caveat. On 22 November, the Ukrainian government clarified its position in a letter sent to Ecoaction, stating that a 2035 phase-out is "an optimistic scenario". The baseline scenario is 2040, which would entail "a gradual decommissioning of coal power plants and an end date for unabated coal combustion". A 2040 phase-out would align with the announcement made by Ukraine's major utility DTEK, which joined the PPCA on the same day as the Ukrainian government and pledged a 2040 end date for coal. "We know that an energy company loses its competitive advantage if it does not change and does not embrace decarbonisation," says DTEK Executive Director Dmytro Sakharuk.
Foundations for a just transition
In recent months, Ukraine has firmed up plans to support a just transition in its coal mining areas, mimicking the EU's Just Transition Mechanism. In September 2021, the government adopted a 'State Target Program for the Just Transition of Coal Regions until 2030' – the first time the government officially tabled the transition of its coal regions.
Currently, coal mining is carried out in five places – Lviv and Volyn in the west of the country, and Dnipropetrovsk and the Donbas regions of Donetsk and Luhansk in the east. Ecoaction estimates that closing the country's coal mines will directly affect 25 local communities with a total population of approximately 850,000 people. The government expects to unroll individual transition plans for each mining region.
How well do you really know your competitors?
Access the most comprehensive Company Profiles on the market, powered by GlobalData. Save hours of research. Gain competitive edge.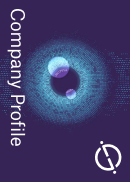 Company Profile – free sample
Thank you!
Your download email will arrive shortly
Not ready to buy yet? Download a free sample
We are confident about the unique quality of our Company Profiles. However, we want you to make the most beneficial decision for your business, so we offer a free sample that you can download by submitting the below form
By GlobalData
Ukraine has joined an Initiative for coal regions in transition in the Western Balkans and Ukraine kicked off by the European Commission in December 2020. The platform foresees knowledge exchange among coal areas in the Western Balkans and Ukraine, as well as support for these regions in accessing funding for the just transition, including from the Commission itself, the European Bank for Reconstruction and Development, the European Investment Bank and the World Bank.
The continued lure of gas
Ukraine has no shortage of decarbonisation options, with promising prospects for renewables, energy storage and the development of clean hydrogen. A research paper by Aurora Energy Research for the not-for-profit Heinrich Böll Stiftung earlier this year found that Ukraine could even phase out coal by 2030. But one of the biggest, if not the biggest, challenge for Ukraine to realise its energy transition is "the lack of a clear vision", says Ecoaction's Krynytskyi.
"Currently there is a myriad of separate announcements, on the coal phase-out, on the export of hydrogen, on cooperation to build new nuclear capacity… but taken as a whole they do not paint a coherent picture of our energy system in 2050," he argues.
And the country's energy system is still deeply rooted in its massive gas pipeline infrastructure. Ukraine is a gas producer (around 20 billion cubic metres per year, meeting two-thirds of Ukraine's own gas demand) and it is also a major transit route for Russian gas to the EU – which has been subject to heated political disputes between Russia and Ukraine, with Brussels as a mediator.
After lengthy and highly complex negotiations between Brussels, Kyiv and Moscow during much of 2018 and 2019 – which US sanctions played a significant role in concluding – the three parties agreed to a new gas transit contract in December 2019, which will run until the end of 2024. But Ukraine's oil and gas companies have already urged the government to start negotiations for transit post-2025. The gas transit pipelines bring significant revenues to the state budget, ensure sufficient gas supplies through reverse flows from the EU, and are even considered a matter of national security in Russia's alleged use of gas supplies as a 'weapon' to threaten the country's political stability.
"Germany has promised Ukraine it will remain a transit country and the EU is interested in keeping an additional route [to Nordstream] for security of supply. Also, Russia is interested in having many potential routes available – to [be able to] selectively discipline each of the transit and landing countries," Georg Zachmann, senior fellow at Brussels-based think tank Bruegel, tells Energy Monitor.
Environmental organisations in the region fear that, despite phasing out coal, Ukraine will still be locked into gas infrastructure for many decades, and that this could derail its climate ambitions. Kyiv is planning to develop green hydrogen production in cooperation with Germany – they signed a memorandum of understanding last year – and is mulling the use of its gas infrastructure to transport this. But Ecoaction's Krynytskiy is not reassured. He fears the repurposing of gas pipelines to transport green hydrogen could be an excuse to perpetuate the use of natural gas, or that it would instead transport blue hydrogen – made from natural gas paired with carbon capture and storage.
"In many countries gas is viewed as a so-called 'bridge' fuel for the switch to renewables. But let's not forget that gas is a fossil fuel, not clean and not sustainable, with methane being even more active in the atmosphere than CO2. The next big battle needs to be against fossil gas," he adds.
Creating a carbon market by 2025
Energy efficiency must be the priority for Ukraine to start the energy transition, cut greenhouse gas emissions and fight energy poverty, says Ecoaction's Ackermann. The energy intensity of Ukraine's economy is three to four times higher than the EU average. The reduction of overall energy demand combined with the uptake of renewables are seen as the two key ingredients to making the energy transition work.
Kyiv has also signalled its intention to establish its own carbon market. Ukraine already has a CO2 tax, but it is one of the lowest in the world (UAH10, or €0.33 per tonne of CO2). On the back of a political agreement reached with the EU in 2014, the country is currently in the process of transposing European law – including the bloc's flagship EU Emissions Trading System (ETS) – into its national legislation.
"We are advocates for the introduction of an emissions trading system in Ukraine," says DTEK's Sakharuk. "There should be a gradual introduction of a carbon price, through an ETS, and the resulting funds should be allocated to tackling climate change. This will deliver predictable financial resources to implement national decarbonisation."
[Keep up with Energy Monitor: Subscribe to our weekly newsletter]
Ukraine's legislation for the monitoring, reporting and verification of emissions, a stepping stone for any carbon market, entered into force in 2021. With the support of the Vienna-based Energy Community Secretariat, Ukrainian authorities and businesses alike hope to launch a national carbon market in 2025.
As a major exporter of steel and fertilisers to the EU, Ukraine is likely to be hit hard by the EU's plans for a carbon border adjustment mechanism (CBAM). With the proposal as it currently stands, Ukraine's power sector could be exempted from the levy until 2030, but the threat of the CBAM has prompted Ukrainian energy companies and their government to speed up climate action. "CBAM provides an opportunity to accelerate the decarbonisation of the power sector," says Sakharuk.
"It will help Ukraine decarbonise more rapidly. It will also help us have a more predictable regulatory framework, in turn enabling us to invest further in renewables," he adds. "We are working to strengthen the voice from outside the EU for the Fit for 55 package because it can have a huge impact outside the EU, especially on the countries [like Ukraine] that are implementing European legislation."
Political forces, business and environmental activists understand that the creation of the carbon market will need to take into account the effects of a high CO2 price on the economy in general, and its population in particular. "Both households and industry have to be ready to deal with the consequences, including through implementation of energy efficiency measures," says Ackermann.
"This requires careful planning by the government, clear signals on when and how either the CO2 tax will be raised or the ETS introduced, and the introduction of specific instruments to help the poorest," she sums up.
Editor's note: The fourth paragraph of this article was updated on 23 November 2021 to reflect the Ukrainian government's clarification that a 2035 phase-out is "an optimistic scenario" and the baseline scenario is 2040.