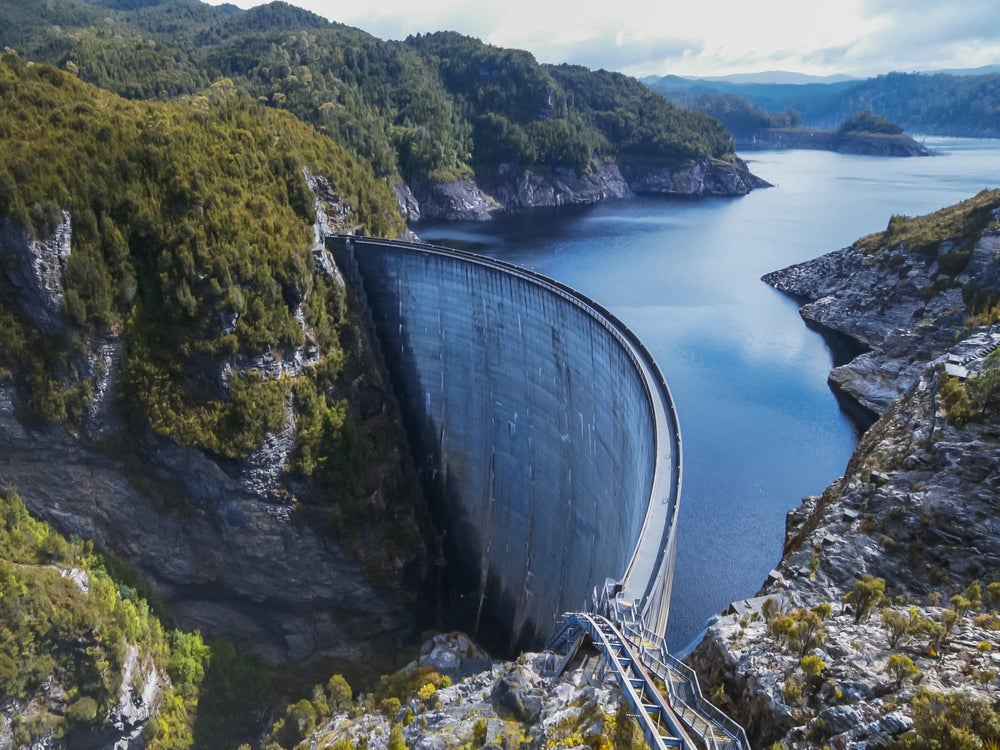 By mid-century, 90% of the world's electricity generation will come from renewable sources, according to the International Energy Agency's (IEA) net-zero by 2050 scenario. However, some countries have a long way to go. In 2022, 46% of the world's electricity generation was carbon-free, while just 40% of countries boasted a clean power source as their largest source of generation, according to data from GlobalData, Energy Monitor's parent company.
Our definition of 'clean power' for this piece includes nuclear as well as renewables, to complement a ranking of the top ten dirtiest power grids earlier this year that focused on fossil fuels.
A small number of countries derive more than 95% of their power from clean sources. Using data from GlobalData, we define the top ten cleanest power grids as those countries that have the greatest share of carbon-free energy sources, defined as hydropower, geothermal, wind, solar, biomass and nuclear, in their grid-connected electricity generation capacity.
The top ten countries with the cleanest electricity grids all have one thing in common: hydropower, which harnesses flowing water to generate electricity. According to GlobalData, hydropower accounted for 16% of global electricity production in 2022, making it the third-largest single power source after coal (26%) and gas (24%).
10) Albania: 94.8% clean power
Coming in tenth on the list of the countries with the cleanest power grids is Albania, located in Europe's western Balkans region, which derives 94% of its electricity supply from hydropower.
Although Albania used to be a net exporter of electricity in the 1980s, a number of factors, including increased demand and a lack of investment, have forced it to become a net importer, with three-quarters of its total electricity production (and 90% of its domestic production) coming from the Drin River, in the north of the country.
How well do you really know your competitors?
Access the most comprehensive Company Profiles on the market, powered by GlobalData. Save hours of research. Gain competitive edge.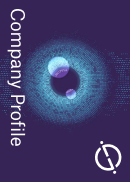 Company Profile – free sample
Thank you!
Your download email will arrive shortly
Not ready to buy yet? Download a free sample
We are confident about the unique quality of our Company Profiles. However, we want you to make the most beneficial decision for your business, so we offer a free sample that you can download by submitting the below form
By GlobalData
As with other countries heavily reliant on hydropower, Albania's power system is extremely vulnerable to weather conditions, with residents experiencing power shortages during dry periods, as well as blackouts during droughts.
9) Democratic Republic of Congo: 95.5%
In ninth place is the Democratic Republic of Congo (DRC), which generates 95.5% of its electricity from hydropower, with the remainder coming from oil. The DRC spans a huge area, equivalent to two-thirds of western Europe, and boasts vast natural resources including critical minerals such as cobalt and copper in addition to its hydropower potential.
Keep up with Energy Monitor: Subscribe to our weekly newsletter
The bulk of the DRC's hydropower comes from the Inga I and Inga II dams in Kongo Central province, which have a combined installed capacity of 1,775MW and currently operate at a low output. Indeed, despite ranking first among African countries for its hydro potential, the majority of this potential remains untapped. Due to a chequered history of political instability, civil war and the resulting underdevelopment of infrastructure, the DRC's 6% electrification rate is one of the lowest on the continent, with just 19% of its 108 million people having access to electricity.
8) Iceland: 96.2%
Eighth on the list is Iceland – the only country in the top ten to have a significant share (26%) of its electricity come from geothermal, with the remainder (70%) coming from hydropower, according to GlobalData.
Situated on some of the world's most geologically active territory in a volcanic hotspot, geothermal heating meets a little more than 80% of the country's space and water heating requirements, and just under a third of the country's total energy.
Indeed, according to GlobalData, Iceland's electricity grid has the second-largest share (26%) of geothermal power globally after Kenya, where geothermal comprises almost a third of the total power mix. In absolute terms, Iceland is the world's ninth-largest producer of geothermal power, according to GlobalData.
7) Switzerland: 97.4%
Number seven on the list is Switzerland – the country with the greatest variety of clean power sources of all of the top ten. According to the IEA, Switzerland has the lowest carbon intensity of all the countries it assesses thanks to its nearly carbon-free electricity sector, dominated by nuclear and hydro generation.
While hydropower accounts for two-thirds of the country's electricity mix, solar energy also accounts for a significant share (18%), according to GlobalData. Switzerland is also the only country on the list that sources a substantial portion of its electricity from nuclear (12%).
In 2017, 58.2% of Swiss citizens voted in support of revisions to the country's Energy Act that would allow for a gradual phaseout of nuclear power. Since then, Switzerland has focused on expanding its renewable energy roll-out, with the Swiss Government allocating SFr450m ($523.65m) to help fund solar PV construction and installation in 2021.
6) Norway: 98.3%
The world's sixth-cleanest power grid is found in Norway, a country located in the northern regions of Europe. Known for its cavernous fjords surrounded by winding waterways, Norway has proved itself to be a trailblazer in electrification, having built its first hydro plant in the late 19th century. Hydropower now accounts for 84% of the country's total grid capacity, according to GlobalData, with the remainder coming from wind (13%) and gas (2%).
However, although Norway is often hailed as one of the world's clean energy powerhouses, it is something of a clean energy paradox due to it being Europe's second-largest oil and gas producer after Russia, and the world's fourth and 14th-largest exporter of gas and oil, respectively.
5) Ethiopia: 98.1%
Located in the Horn of Africa, Ethiopia generates its electricity from a relatively wide mix of renewable sources. Hydropower accounts for three-quarters of its grid capacity and the country was the largest producer of hydropower across the whole of Africa in absolute terms in 2022 (4GW). According to GlobalData, the country also sources 10% of its electricity from biomass and 10% from onshore wind.
This is largely thanks to favourable wind conditions in regions like Tigray and Somali.
Read more from this author: Polly Bindman
Given its location in sub-Saharan Africa, Ethiopia's reliance on hydropower makes it vulnerable to climate change as changing rainfall patterns, prolonged droughts and increased water variability pose risks to its hydropower potential.
For example, the Omo-Gibe River Basin, which has three cascading dams and generates 45% of Ethiopia's hydroelectric power, has experienced water shortages for hydropower over the past decade due to global warming.
4) Nepal: 98.4%
Nestled between China and India in the Himalayan mountains, Nepal derives nearly all its electricity (97%) from hydropower.
Although the majority of Nepal's total energy supply comes from biofuels and waste, with 21 million people still reliant on traditional biomass for cooking, over the past decade Nepal has massively scaled up the number of residents with access to electricity. Aided by extensive Chinese investment, Nepal has gone from just 19% of its population having access to electricity at the start of the millennium to more than 94% today.
3) Lesotho: 99.3%
While many of the countries on this list have relatively small power grids in relation to the rest of the world, tiny mountain kingdom Lesotho is the only country that is also among the top ten smallest power grids globally, according to GlobalData, with a total capacity of just 73MW.
The vast majority of Lesotho's electricity is generated by hydropower, mainly from the Lesotho Highlands Water Project, with the remainder (0.6%) coming from solar and oil. More than a decade ago, it was reported that Lesotho was due to hugely expand its wind and hydro potential with a $15bn (263bn loti) green energy project, majority financed by loans from China, but that project has since ground to a halt, with the reasons subject to an ongoing investigation.
In addition to its hydropower abundance, Lesotho relies heavily on biomass to meet its predominantly rural population's cooking and heating needs, as well as imported coal and petroleum.
2) Bhutan: 99.8%
Coming in at a close second place is Bhutan, a small landlocked country between India and China, which generates almost all (99.7%) of its electricity from hydropower.
Thanks to carbon sequestration from its forests and its vast hydropower potential, Bhutan, along with Suriname and Panama, is one of just three carbon-negative countries globally, and exports more than 75% of its clean power to India.
1) Paraguay: 100% clean power
First on the list of the top ten countries with the cleanest power grids is Paraguay, which became the first country in the world with a 100% clean electricity supply after closing its last remaining thermal plant in December 2021. A landlocked country in South America with a population of just under seven million, Paraguay's electricity is 100% powered by hydropower. In absolute terms, Paraguay boasts the third-highest hydropower production globally at around 9GW as of 2022.
Approximately 70% of Paraguay's total electricity consumption is powered by the huge Itaipu Dam, which generates surplus power that is exported to neighbouring countries including Brazil.