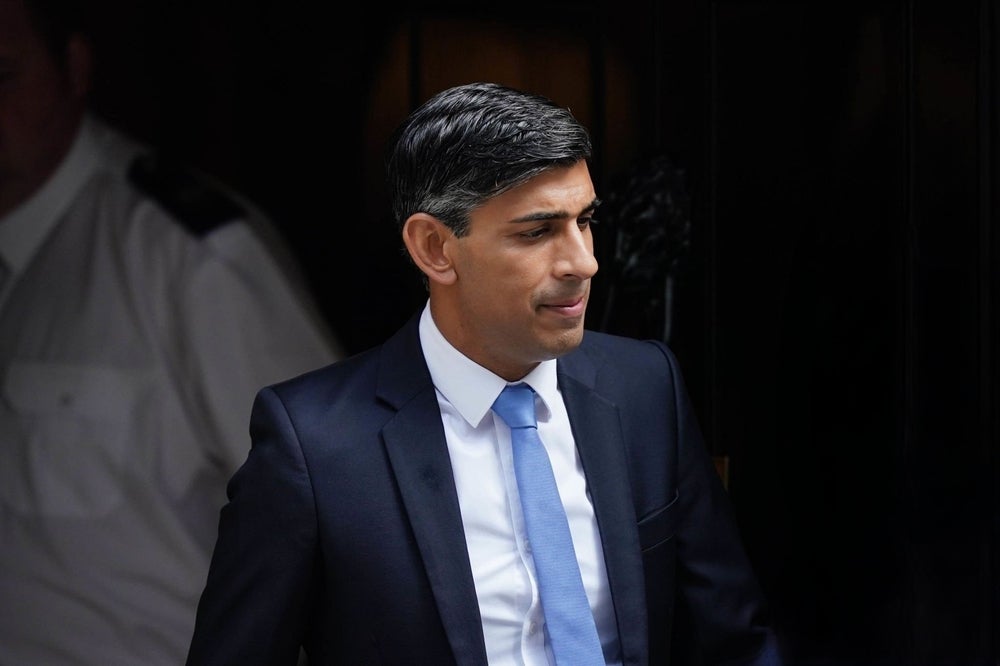 UK Prime Minister Rishi Sunak last month reneged on a series of policy commitments aimed at driving the country towards net-zero greenhouse gas emissions by 2050, including delaying a ban on the sale of new petrol and diesel cars from 2030 to 2035 and slowing the phasing out of fossil fuel boilers.
Despite the stated aim of easing the cost of living crisis for ordinary citizens, these policy U-turns will in fact raise the cost of living and put Britain behind other countries in the race to build a green economy, more than 100 economists have warned.
In an open letter to Sunak, the experts from top universities across the UK and abroad claimed that accelerating net zero would create jobs and attract business investment, and that the PM's move was "an example of the very kind of short-termism that has led to the UK's current economic malaise".
Energy Monitor sat down with one of the letter's signatories, Dimitri Zenghelis, special advisor to the Bennett Institute for Public Policy at the University of Cambridge, partner at Independent Economics and senior visiting fellow at the London School of Economics' (LSE) Grantham Research Institute, to find out more.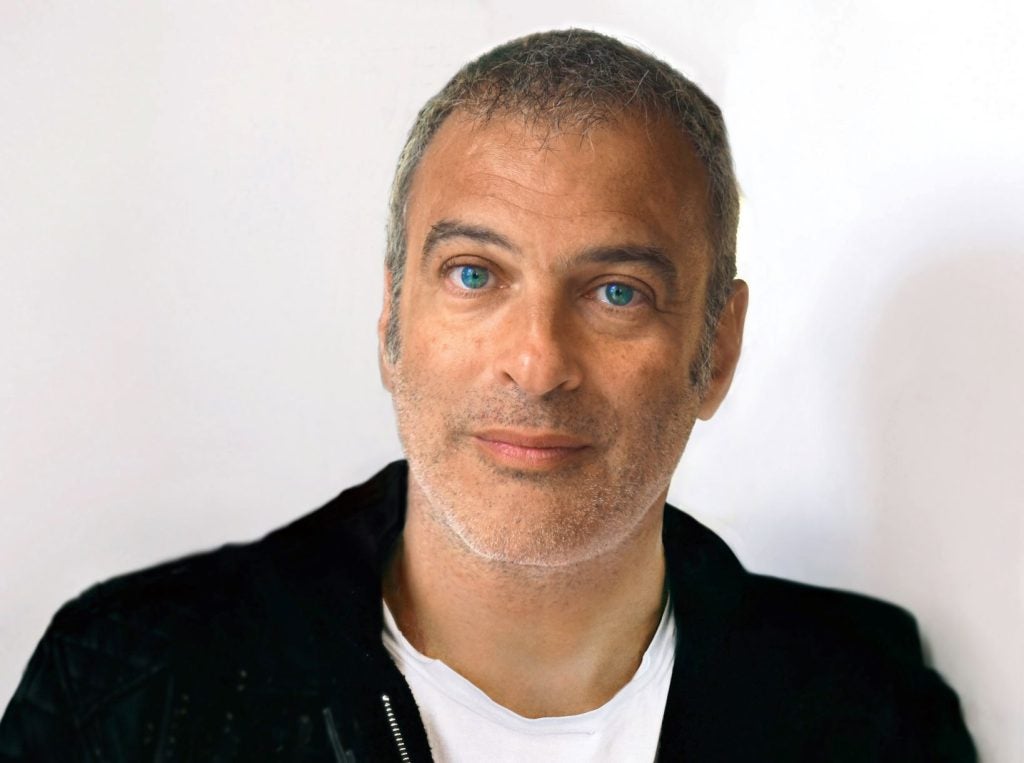 Why did you feel impelled to send this letter to Rishi Sunak, and what was the core message on net zero?
The letter acknowledges there's only one way the global economy is going and that is resource efficient and net zero. The good news is that the very effort to transition to net zero breeds a huge amount of innovation that tends to generate substantial cost reductions in new clean technology – and that's caught everybody by surprise, because economists and energy specialists aren't very good at modelling innovation and structural transition. So, nobody predicted that solar PV costs would come down by 90% over the last decade or that lithium-ion battery costs would come down by a similar amount – so that the two together are now cost-competitive with fossil fuels. If you said that ten years ago, you'd have been considered a lunatic.
How well do you
really

know your competitors?

Access the most comprehensive Company Profiles on the market, powered by GlobalData. Save hours of research. Gain competitive edge.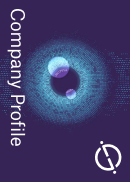 Company Profile – free sample
Thank you!
Your download email will arrive shortly
Not ready to buy yet? Download a free sample
We are confident about the unique quality of our Company Profiles. However, we want you to make the most beneficial decision for your business, so we offer a free sample that you can download by submitting the below form
By GlobalData
And it turns out that because you're replacing a commodity resource, fossil fuel-based economy with a knowledge-based system, you find that race is won by the new technology. Every time you need to find and burn more fossil fuels, the marginal costs go up – so you've got diminishing returns to scale and increasing costs to scale. If you look at renewables, you've got the opposite: the more you deploy this stuff, the better we get at manufacturing it, distributing it, maintaining it, installing it and so on. And because of this learning by doing and these economies of scale, the unit costs go down. The more we deploy, the faster the costs go down; of course, the faster the costs go down, the more you're likely to deploy, as everybody wants cheaper technology.
These feedbacks are actually quite hard to predict, and nobody quite predicted the degree to which costs would come down. So, you put together the fact there are substantial opportunities, costs are coming down, there are new technologies emerging, and you roll in digitisation and the whole smart monitoring real-time measurement and management, sensor-technology fourth industrial revolution stuff and AI, and you quickly see that there's absolutely no way you can deny this is the way the world's going to go. It's going to be renewables, electric vehicles, sensor technologies, better supply lines for food and agriculture – these are massive growth markets. Whereas burning stuff is the economy of the 19th and 20th centuries and is on its way out.
So where does Britain want to position itself, both in terms of getting cheaper technology but also building the knowledge clusters and the supply lines? Well, obviously, you want to be a leader and try to take advantage of those trends. Early movers really reap the rewards here.
Now, here's the catch: it does cost money upfront and it will annoy people. Ripping out your gas boiler and replacing it with a heat pump is expensive. The installation experts aren't there, the engineers aren't there, the distribution networks aren't there. Just as it wasn't fun if you wanted to build a wind turbine ten years ago – it required the government to take on some of the costs and to push the technologies over the hump.
That requires bravery from policymakers, because it's easier just to pretend the problem will go away. You don't walk away from the fight and leave it to the next lot to sort out. You need to move now to keep Britain at the forefront of this competition. You're seeing the US doing it massively with the Inflation Reduction Act, you've seen the Green Deal in Europe, you've seen China scaling up renewables over the past decade. If we lose our position in this race, we may just drop out of it altogether.
Sunak says he's trying to delay the costs of net zero for more auspicious economic times. Will this move save money for hard-up citizens during this cost of living crisis, as he claims?
First, let's start with energy security. If we had pushed to decarbonise and move away from gas faster than we did, we wouldn't have suffered the energy price increases post the Ukraine war. It's only the fact that we do have some renewables that has shielded the UK to some extent from the price hike. It's gas that's pushing prices up, not renewables – those costs have, for the most part, been coming down.
Now, you can push back a lot of the investment costs and there are competing demands for the public purse, so that argument is a legitimate one. The question is, which forms of funding can you afford to postpone? The reason why a lot of us signed this letter was because this takes the form of a dynamic race to develop these new economies and our competitors are actively upping their game; it would be particularly dangerous to back-pedal now.
Keep up with Energy Monitor: Subscribe to our weekly newsletter
The other question is, how expensive is it and to what extent are the costs being hyped up? It is true, certainly for buildings and boilers, that the government will have to fund a significant programme of energy efficiency and the rollout of heat pumps, but for something like electric vehicles, you've got the auto manufacturers themselves saying: "We need to have a ban in order to develop the technologies, in order to get the jobs and the gigafactories and so on". And having a ban in 2030 is a very cost-effective way of doing it: it actually costs nothing today, but it sends a very clear signal – a signal which has now been completely muddled – for the private sector to go and invest, in anticipation that they're going to have these new markets. So, Sunak's just imposed extra costs. He's made it more costly for car manufacturers in this country, which are really struggling. He's obviously damaged the prospects for UK jobs – high-wage, high-skilled jobs.
So, what's behind Sunak's net-zero moves then?
It's got nothing to do with cost; it's pure politics. It's dog-whistle stuff. He thinks he can turn this issue into an identity politics story. Hence, the "seven bins". He's talking about these cosmopolitan elite liberals with their fetishistic recycling (hence the seven bins) and how they're wanting to take away our cars – from hard-working people who don't have access to transport. It's another "us against them" story.
It is true that if you live next to public transport in central London, you can afford to legislate against dirty vehicles, but if you live in a suburb with a terrible bus line, and you can't afford the latest electric vehicle, yes, it is potentially quite punitive. So, this has to be done in a very careful and fair way. But just removing legislation that doesn't impose costs sends a signal to the electorate that you're taking a position, but to businesses that you absolutely haven't a clue what you're doing. Because on the one hand, you're saying you're committed to net zero by 2050; and on the other hand, you're providing absolutely zero policy certainty because even when you do apply policies, you then rescind them. It's economic short-termism.
Sunak's playing politics with people's livelihoods, and he's selling it as if he's actually trying to help people's livelihoods instead of actually grappling with the issues of net-zero disruption and figure how we make it easier for people to adjust, how we support people in making their house as energy efficient as possible and transition to heat pumps, how we support people with bad public transport who at the moment can't afford electric vehicles. But he's thinking of what happened with ULEZ [Ultra Low Emission Zone] in the Uxbridge vote and what those culture wars can do to turn around his chances in the upcoming election. And if the economy suffers, well that won't be his problem, because he probably won't be in government by then. It's just so cynical.
It's hard for him to argue this is what economists are saying when both the OBR [Office for Budget Responsibility] and the Treasury have provided numbers that show the cost of delaying this transition is more expensive than the cost of pursuing it, as has the independent Climate Change Committee (CCC).
So, will Sunak's net-zero policy U-turns end up costing the economy more, even in the short term?
Certainly, over the next ten years, you're going to put more money in, as you roll out this kit, before you start getting something out of it. But by 2035, it goes the other way because you don't need much more additional investment, but you're reaping the savings.
Now, you could say the same about sectors like education or transport. However, what makes this a little bit special is it's part of a global trend to transition the world economy and we're at a juncture now where countries are jostling for a competitive position in that new economy. And the UK was doing quite well – it was a leader. The biggest worry is not that we're not going to get this cheap kit, but are we going to be producing it here? Almost certainly not, we'll be importing it all. That's the position Sunak has put the UK in; we won't have a stake in this economy, we'll just import it all from Asia or Germany or Scandinavia, because we're not developing the knowledge clusters, the expertise and the supply lines domestically.
Read more from this author: Oliver Gordon
The UK has all sorts of investment demands. Some of them are clean, some less so. The difference with this is that it's an industrial transition that the world is going through, and we really don't want the UK losing its position just as the rest of the world is ramping up its efforts. It's tear-jerkingly painful to watch.
How much are the true costs of the net-zero transition to the UK after weighing them against the savings? The likes of the CCC and the Energy Transitions Commission estimate it will cost just 1% of GDP by 2050. Do you agree?
It will end up saving money for the economy. The impacts of climate change alone are going to be much worse than 1% of GDP by 2050; you can be sure about that. Just look out the window, see what's happening. And think about what you're going to get in terms of wars and migration and all the rest of it as the Nile dries up, the Himalayas stop producing water for the Indian subcontinent or when the Greenland or West Antarctic ice sheets start to slide and a subsequent sea level rise of ten metres submerges London and New York. By 2050, these kinds of phenomena will really start to pile in.
But the 1% of those studies is already out of date. These numbers have been plucked out the air; even the CCC will acknowledge that. And the extent to which you can make these calculations is because the capex side is very easy to estimate. The longer-term returns and how quickly the costs of these technologies are going to come down, and how efficient they're going to be, we've always overestimated that kind of stuff. Just look at what happened with renewables over the past decade. And most of that 1% comes in investment costs anyway rather than resource costs. In other words, you're putting money into doing stuff that's going to create returns that will generate more, not less, output in the future.