Energy prices were surging even before Russia's invasion of Ukraine further roiled global energy markets. With consumers feeling the sting of high prices at the pump or from their monthly utility bills, politicians everywhere are under pressure to act.
Politicians' eagerness to blunt the pain of high energy prices underscores what will be an ongoing challenge as countries pursue net-zero emissions: consumers' exposure to volatile fossil fuel prices. Many of the world's largest economies have pledged to decarbonise by 2050, which will require countries to wean themselves from fossil fuels in less than 30 years. But, in the short term, countries remain hooked and politicians across the ideological spectrum are loath to ignore an issue so top of mind for voters.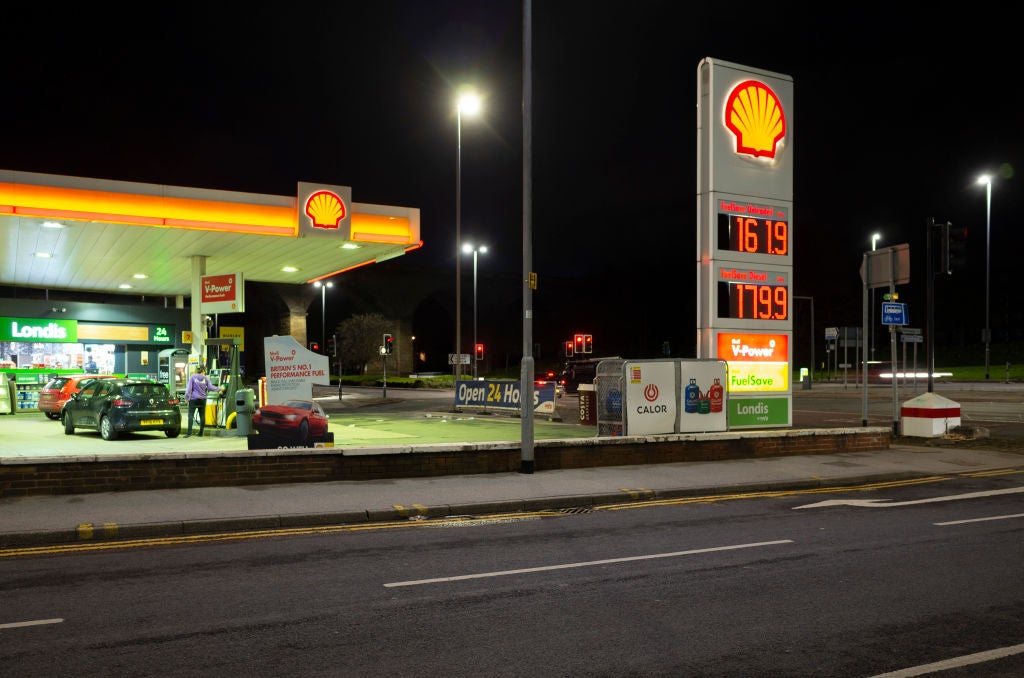 As energy prices have soared ever higher in recent weeks, governments are turning to a favoured tactic to provide consumers with immediate relief: suspending or reducing fuel taxes. In Australia, Prime Minister Scott Morrison's government released a federal budget proposal that would halve the fuel excise tax for six months, at a cost of $2bn AUD ($1.5bn), to drop the cost of petrol by 22 cents per litre. In the US, nearly half of the 50 states are implementing or considering cuts to gas taxes, according to a recent Politico tally, despite the taxes being the states' primary source of funding for road construction and maintenance.
To get a better sense of how governments are responding to calls to protect consumers from high energy prices, the Energy Monitor team compiled this roundup of relief packages proposed or implemented to date.
Belgium
Gas and electricity prices in Belgium have reached historic highs. Households with variable contracts saw their annual electricity bills this past year increase by an average of €116 compared to the year before, and gas bills have increased by a whopping €600 for people who took out a variable contract the year before, Belgian media reports. Gas and electricity prices increased by 40% just between February and March 2022.
How well do you really know your competitors?
Access the most comprehensive Company Profiles on the market, powered by GlobalData. Save hours of research. Gain competitive edge.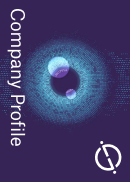 Company Profile – free sample
Thank you!
Your download email will arrive shortly
Not ready to buy yet? Download a free sample
We are confident about the unique quality of our Company Profiles. However, we want you to make the most beneficial decision for your business, so we offer a free sample that you can download by submitting the below form
By GlobalData
The government is dispersing €57m in subsidies to households struggling to pay gas and electricity bills. Energy providers report they have seen a record increase in customers asking for payment plans. From 1 March 2022, the VAT on electricity bills was reduced from 21% to 6%, and the VAT on gas bills was reduced by the same amount on 1 April. Also from 1 April, petrol station owners who offer three or more types of fuel in their petrol station must post notices with the average cost per 100 kilometres for each type of fuel. The government is also trying to incentivise homeowners to upgrade their boilers or install renewable installations, with a new reduced VAT rate of 6% on solar panels and boilers taking effect on 1 April 2022.
– Dave Keating, senior writer
Bulgaria
In Bulgaria, the emergency moratorium on electricity, water and heating price rises for households, introduced by the government at the end of 2021, was lifted on 1 April 2022. As for what will happen with consumer bills after 31 March, there are no clear answers yet. The Balkan country has dedicated state aid to private businesses and energy companies to offset the impact of high electricity prices, with the total amount distributed reaching close to €1bn. The measure compensates businesses for 75% of electricity billed at above 128€ per megawatt-hour (MWh). Support for the private sector is set to continue beyond March 2022. In the meantime, Prime Minister Kiril Petkov has said talks of a new mechanism are in place, where unlike the current day-ahead purchase of electricity, would allow businesses to pursue long-term electricity contracts.
– Mirela Petkova, data researcher
California
While a bargain compared to western Europe, California's gas prices are the highest in the US by far, averaging $5.77 per gallon for regular unleaded as of 9 April 2022. Governor Gavin Newsom responded to surging gas prices by proposing a $11bn relief package on 23 March. Rather than reducing or suspending the state gasoline tax, as many US states have done, California would send cash payments directly to households. Registered vehicle owners would receive $400 tax refunds per vehicle, capped at two vehicles. The rebates have been criticised for not being subject to an income cap. The California chapter of the Sierra Club, a national campaign group, calls the proposed vehicle rebates "unnecessary and in contradiction to California's — and the governor's — climate goals".
The lion's share of total funding in Newsom's relief package would be allocated for the $400 rebates ($9bn). The package also includes $750m in grants to transit and rail agencies to provide free service for three months, up to $600m for a partial pause on the sales tax for diesel for one year, and $523m to pause an inflation adjustment to gas and diesel excise tax rates. The governor's proposal also calls for $500m for projects that support biking and walking and would "fast-track" $1.75bn for incentives for zero-emission vehicles. The governor's office will negotiate the details of a final relief package with the Legislature in the coming weeks.
– Justin Gerdes, managing editor
Germany
The German government has presented a radical plan to help businesses and consumers deal with the soaring cost of energy. Measures announced in March 2022 include a €300 tax bonus for all workers, a reduction in fuel tax to the European minimum for three months, and monthly public transport tickets that will cost just €9 over the next 90 days. The government will also provide a €100 bonus for recipients of social benefits, and an additional €100 bonus for families per child.
"Many citizens are suffering from massively rising energy prices. This is undoubtedly a current, direct consequence of the terrible war in Ukraine," said finance minister Christian Lindner from the FDP, the pro-business partner in a coalition government that also includes the Green Party and the centre-left SDP. The coalition believes it needs to protect people and the economy "in the face of these huge price increases in the short term and for a limited period of time," Lindner added.
[Keep up with Energy Monitor: Subscribe to our weekly newsletter]
Other measures announced by the government include the introduction of strict new-build energy efficiency standards from January 2023, as well as forthcoming legislation that will mandate all new heating systems be powered by 65% renewables from 2024 "where possible". Earlier on in the war, the government brought forward the abolishment of the country's renewables levy from next year to 1 July, in a move that should save consumers €6.6bn. Germany also put the controversial Nord Stream 2 pipeline on hold at the beginning of the war, which would have boosted Russia's ability to export gas to Germany and the rest of the EU. The government has confirmed the construction of two new LNG terminals, and announced a new partnership with Qatar to supply LNG.
– Nick Ferris, data journalist
Ireland
In March 2022, oil reached its highest price level in Ireland since the country's severe recession in 2008, at $139 a barrel. To ease the blow to Irish citizens, an excise duty cut was announced on 8 March. This means a 20-cent reduction on petrol, 15-cent reduction on diesel and 2-cent cut on green diesel. This will lessen the cost of a 60-litre tank of petrol by €12 (£10) and diesel by €9 (£7.50). At a cost of €320m (£268m) to the government, the protocol will stay in place until the end of August. Fuels for Ireland, the representative body for the industry, told the Irish broadcaster RTÉ that the wholesale cost of diesel rose by 22 cents a litre in just 24 hours on March 9 and that the cut "won't even counter that".
– Nour Ghantous, junior reporter
The Netherlands
Tax cuts aimed at the general population were announced in March 2022 – despite both external organisations such as the bank ING and opposition government parties urging Dutch ministers to target measures towards those who need them most. From 1 July, taxes on energy go down from 21% to 9% and from 1 April, excise duty on gasoline and diesel has been lowered by 21%.
As expressed in the earlier warnings to the Hague, these measures do the exact opposite of what they are supposed to do. A study on high consumers showed that targeting the rich could benefit net-zero as they are responsible for the most carbon emissions. Instead, investigation platform Investico calculates that the biggest consumers will reap the biggest benefits of the tax cuts: the richest 20% of the population will receive €660m in tax relief, one-fifth of the total subsidies, while those with the lowest income will get just €240m. Instead of focusing the measures on those who need them the most, or investing in sustainable solutions, the bulk of the money will go to the biggest consumers of fossil fuels who need it the least.
– Isabeau van Halm, data journalist
United Kingdom
The UK response to soaring energy prices has exposed tensions between a traditionally more climate-cautious finance ministry and a prime minister who is both temperamentally more high-spending and more convinced of the need to act on climate. The big giveaway in the Treasury's Spring Statement was a 12-month cut in fuel duty of 5p per litre of petrol, which is expected to cost the government £2.4bn. It also announced the elimination of value-added tax on "energy saving materials," such as insulation, solar panels or heat pumps, which is currently levied at 5%. This is estimated to cost the government £280m over five years.
The UK government has announced some financial support in response to high energy prices, with a £150 tax rebate for most households and a £200 discount on energy bills that will be recouped over the next five years. However, it has rejected calls from opposition parties for a windfall tax on energy companies. Chancellor Rishi Sunak resisted pressure from Prime Minister Boris Johnson to increase government support for nuclear power in a new UK energy security strategy published in early April 2022. That strategy targets big increases in solar power and offshore wind, but also increased drilling for oil and gas in the North Sea. Johnson was reported to be in favour of increasing onshore wind capacity too but is said to have backed down in the face of opposition from Conservative members of Parliament representing rural constituencies.
– Mark Nicholls, contributing editor