Workers are at the heart of the energy transition – employment in the energy sector will increase from 58 million in 2017 to 100 million in 2050, predicts the International Renewable Energy Agency (IRENA). Its data also show that renewable energy job growth will significantly outweigh losses in the nuclear and fossil fuels sectors – but for this transformation to become reality, the world needs a skills and training revolution. Jobs and skills must be at the heart of every post-Covid energy transition and economic growth plan.
In the immediate term, the transfer of skills from traditional sectors to renewable energy is often possible. Around seven in ten jobs in oil and gas have at least partial overlap with skills in low-carbon industries, shows research from management consultant EY. A September 2020 survey of 1,383 oil and gas workers by environmental NGOs Platform, Greenpeace and Friends of the Earth Scotland also reveals that eight out of ten offshore workers in the UK North Sea are willing to work in other sectors.
Fossil fuel jobs have generally been seen as relatively stable, with higher rates of unionisation, typically because of their long existence, than their clean energy equivalents. In the US, average unionisation rates for solar and wind workers are 4% and 6% respectively, compared with an average of 18% for jobs in resource extraction.
However, as oil and gas industries decline in Europe and the US, workers are increasingly at risk of seeing their employment standards and protections declining. This risk has been compounded by the Covid-19-induced economic crisis that led to a tumultuous crash in oil prices and demand for the second time in five years.
The 2020 report from Platform showed that 58% of UK North Sea oil and gas workers were unhappy with their job security, while 18% were very unhappy with their workload and hours. Just 6% of those surveyed listed themselves as "very happy" with their situation.
How well do you
really

know your competitors?

Access the most comprehensive Company Profiles on the market, powered by GlobalData. Save hours of research. Gain competitive edge.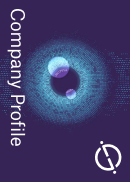 Company Profile – free sample
Thank you!
Your download email will arrive shortly
Not ready to buy yet? Download a free sample
We are confident about the unique quality of our Company Profiles. However, we want you to make the most beneficial decision for your business, so we offer a free sample that you can download by submitting the below form
By GlobalData
"We are talking about an increasingly difficult work environment, with contracts becoming unstable over time," says Friends of the Earth's Ryan Morrison, one of the authors of the report. "Highly skilled workers who have been working for 10, 15, 20 years are competing with less qualified new entrants. The new players are winning contracts, because they are costing companies less money and working with lower safety standards."
Oil and gas is a "very volatile" industry that "goes in boom-and-bust cycles with the oil price", says Joshua Emden, from UK think tank the Institute for Public Policy Research (IPPR). "Transitioning away from the industry will help provide job stability, and rescale the workforce to fit a declining industry."
Data shows that wages tend to compare favourably across fossil fuels and renewables. An oil and gas manager in the UK can expect an average wage of £46,567 compared with £46,545 for a renewables manager, says a 2018 report for the IPPR. Engineers, meanwhile, can expect an average wage of £38,490 in oil and gas compared with £37,362 in renewables.
Clean energy jobs are also more likely to be spread about the country since the natural resources they rely upon are more ubiquitous than fossil fuel extraction. A greater starting skills requirement means clean energy jobs are also likely to support higher entry-level wages, suggests a report from US advocacy group Environmental Entrepreneurs.
And, put simply, more clean energy jobs are being created. Renewable energy job growth is a pillar of the post-Covid energy transition. Wind turbine technicians and solar PV installers are set to be the first and third-fastest growing jobs in the US over the next decade, says the US Bureau of Labor Statistics.
Renewable energy skills shortage
However, companies are concerned they may not be able to fill job vacancies. A UK survey in the Open University's annual Business Barometer shows 85% of respondents in the mining and energy sector reporting a skills shortage – despite FOE Scotland's 2020 report suggesting four out of five workers in oil and gas would be willing to move to other parts of the energy industry.
In a December 2020 report into the feasibility of achieving net zero in the North Sea, the IPPR highlights various challenges facing the UK's skills system. These include "insufficient funding for adult retraining", "lack of foresight over future skills" in national policy, "lack of commonly recognised accreditation", and "insufficient devolved powers" to allow local governments that best understand skills needs to tailor solutions to local populations.
[Keep up with Energy Monitor: Subscribe to our weekly newsletter]
There was an estimated annual shortfall of between 83,000 and 110,000 people working in core and related engineering roles in the UK in 2018, says industry body EngineeringUK. Some 77% of EU firms say a lack of skilled staff is a barrier to investment, and 25% of SMEs say it is their most important problem, shows data from European electrical contractors' industry group EuropeON.
Sweden estimates it will need to hire an estimated 28,000 workers over the next five years to help install new infrastructure like new electric vehicle charging points and PV panels.
"The risk of not having enough skilled workers is a possible bottleneck in the roll-out of clean energy," says EuropeOn's Federico Fucci. "Already in certain regions you might struggle to find an installer qualified enough to install and operate new technologies.
"It is a two-sided issue: the workforce on the one hand, and the skills on the other. And there is a general feeling among electrical contractors and other kinds of technical workers that there are simply not enough people."
The battle for offshore talent
One sector that could face such a renewable energy skills shortage is offshore wind. The sector has only experienced a limited roll-out globally, but massive growth is predicted in the near future.
Just six countries – China, Japan, South Korea, Taiwan, the US, and Vietnam – are set to install a total of 30,819MW of capacity between 2020 and 2024, leading to 77,048 new skilled jobs, predicts the Global Wind Energy Council.
Renewables recruitment agency Taylor Hopkinson anticipates that demand for wind industry roles requiring industry experience of three or more years will increase by 3.5 times in Europe, 14.3 times in North America, and 14.7 times in Asia-Pacific between 2021 and 2030. Such high demand for highly skilled workers when the industry remains nascent poses serious risks of bottlenecks in the development of offshore wind globally, says company CEO Tom Hopkinson.
"If you are going to become fully competent as a project director in offshore wind, you are going to have to deliver at least one or two wind farms, which will take you four or five years," says Hopkinson. "And the number of projects kicking off globally a year at the moment is anywhere between four and ten. For countries like the UK that have developed this kind of expertise the export opportunity is huge."
He adds: "Now we have all these other countries kicking off their offshore wind industries, demand for these workers will be extremely high. Countries are willing to pay a lot of money [for them]."
Hopkinson estimates there are "46 people in the world" who are qualified to work as offshore wind project directors – and it will take several years of industry experience to increase this pool. European companies like Shell and Equinor are transferring top talent from Europe to the US to help develop huge offshore projects to meet Biden's new green agenda; a situation that could lead to a brain drain from Europe, he says.
Ross Gould, vice-president of supply chain development at the US Business Network for Offshore Wind, concurs that "in its beginning phase and as it starts its growth, the US offshore wind industry will rely on the transfer of skills from knowledgeable and experienced workers coming out of Europe."
Boosting the skills agenda
In May 2020, during the first wave of the coronavirus pandemic in Europe, clean energy actors including Schneider Electric, EuropeOn, Lighting Europe and the European Heat Pump Association wrote to the European Commission calling for it to "intertwine skills and climate in the upcoming EU and national recovery plans". Funding should be made available for member states to "develop, circulate and incentivise skills for climate across Europe," they said.
Since the national plans were only due at the end of April, it remains unclear to what extent different member states will prioritise skills, Fucci says. The technical professional education needed for the energy transition is often deemed by society in general to be less worthy than a university education, he adds. This misconception must be addressed, believes EuropeOn.
"We need good training centres, which are often underfunded with teachers who are not really incentivised to take pride in their job," Fucci continues. "We need more apprenticeships that are sold as a genuine alternative to university education and we need to attract workers from other sectors, particularly fossil fuel industries, and engage them in effective reskilling programmes."
Hopkinson adds: "Industry, academia and government funding should work together to make sure everything that is done is fit for purpose."
Reskilling for renewable energy job growth
Data from energy company surveys shows many companies are seeking to upskill existing workforces to meet their energy transition needs. Brunel University's 2021 Energy Outlook revealed 64.7% of international companies were prioritising the "training and development of existing workforces" to fill the skills gap.
In the UK, North Sea oil and gas workers are often seen as priority in the UK reskilling process. In 2019, 30,600 were directly employed in oil and gas in the UK. Scotland launched a £12m Transition Training Fund in 2016, followed by a £25m National Transition Training Fund and a £62m Energy Transition Fund in 2020.
"Most people on the ground would say these funds are hard to apply for, and the money is pretty limited considering the scale of the transition challenge," says Emden. "Retraining takes a long time, which these funds tend not to address. The sense is that these are usually more like a quick fix than a long-term strategy." Platform and FOE's 2020 survey of oil workers revealed that 91% of workers had not even heard of a "just transition".
Reshaping higher education
As well as retraining blue collar workers, there are moves to develop a new generation of graduates to lead the post-Covid clean energy transition. Durham University in the north-east of the UK, for example, is setting up a new Master of Energy Systems Management course to start in September 2021.
"There is a gap in the marketplace," says Joanna Berry, who established the course."It is not just about upskilling anymore. There are new skills required and these new skills sit at the interface of engineering, business and technology, with a bit of big data and a little bit of economics. There really aren't any qualifications out there that give people exposure to all of this."
The skills shortage could also be addressed by expanding the pool of potential workers away from the traditionally white, male demographic that tends to dominate positions in the energy sector.
"More diverse teams[…] are more innovative," says Jennie Stephens at Northeastern University in the US. "We know that when women, people of colour, indigenous folks and others who have been historically excluded are given opportunities for leadership, we bring different life experiences, different priorities and different perceptions of risk."
Diversity is very much at the heart of Berry's Master's programme. "I want to make it as mixed an international programme as possible," she says. "An increase in equality in a corporate environment means people work with people they would never otherwise work with. That is when the sparks fly. That's when new ideas and innovation happen."
This is the first article in a special series on green jobs Energy Monitor is running around Labour Day on 1 May. The other articles in the series are: