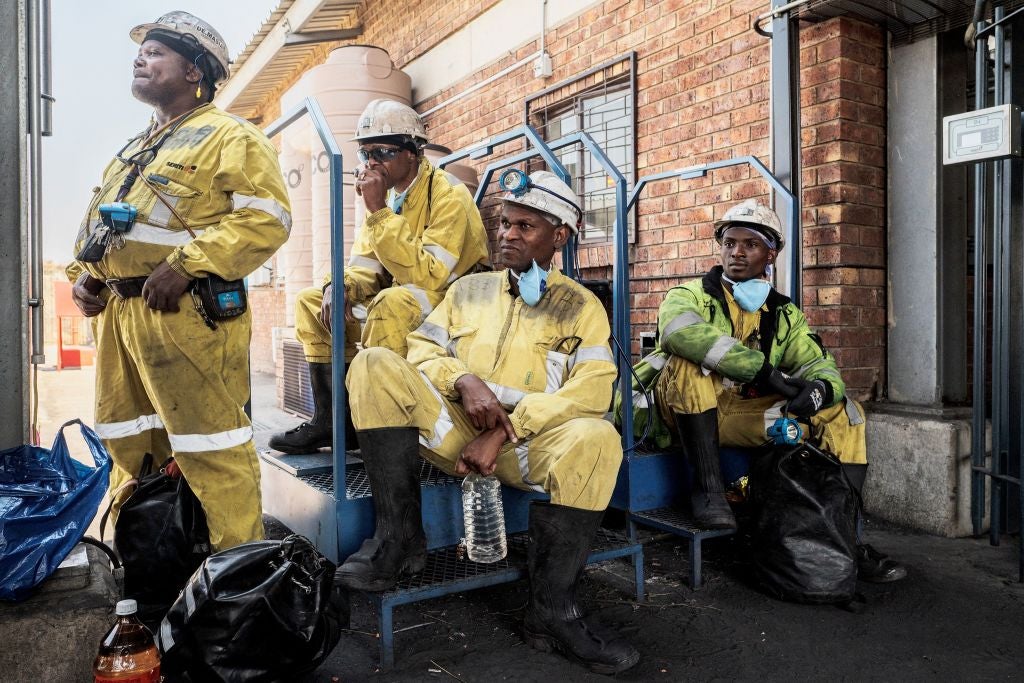 When it was announced at COP26 in 2021, South Africa's Just Energy Transition Partnership (JETP) seemed to offer an answer to a weighty question: how can we not only usher in large-scale renewables investment into developing countries, but also rapidly wind down their coal sectors?
South Africa's JETP promised a bespoke, $8.5bn (R161.26bn) package in coal transition financing from France, Germany, the UK, the US and the EU. It offered a financial mechanism that would pay owners for closing their coal plants earlier than they would otherwise, recognising both the public interest at stake, and the rights of owners to receive compensation for forgone earnings. It also promised to address the social consequences faced by communities heavily involved in the coal industry.
In the months that followed South Africa's announcement, a second group of countries – including Indonesia, Vietnam and Senegal – signed up to receive their own JETPs. The donor pool has been expanded to include multilateral development banks, national development banks and development finance agencies. At COP27 in Sharm El Sheikh, Egypt, South Africa published its JETP Implementation Plan, which laid out the country's green investment priorities, – and a projected $98bn price tag: a far larger, but according to analysts, more realistic, figure for the country's energy transition.
The JETP promises to ameliorate a global energy investment landscape where low and middle-income countries receive only one-fifth of global energy investment despite accounting for two-thirds of the world's population. Such countries are often stuck in a trap where they are unable to access the capital needed to pay the high upfront costs of switching to clean energy, and therefore forced to continue propping up legacy, polluting power stations powered by fossil fuels.
However, in the nearly two years since the JETP was announced, critics have taken issue with everything from the way the JETP packages are funded to the pace at which they are being rolled out.
JETP delays and debt traps
In Indonesia's JETP package worth $20bn, only some $160m is set to be offered to the government in the form of grants, according to official documents, with the rest made up of either concessional or commercial loans. Local experts are now drawing attention to the JETP's potential "debt traps", with others criticising the scheme as a potential revival of colonialism. The US is already the Indonesian Government's largest creditor, followed by Japan, Germany and France.
How well do you
really

know your competitors?

Access the most comprehensive Company Profiles on the market, powered by GlobalData. Save hours of research. Gain competitive edge.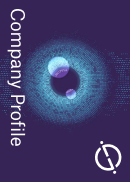 Company Profile – free sample
Thank you!
Your download email will arrive shortly
Not ready to buy yet? Download a free sample
We are confident about the unique quality of our Company Profiles. However, we want you to make the most beneficial decision for your business, so we offer a free sample that you can download by submitting the below form
By GlobalData
"The largest share of financing comes from concessional loans, the second largest from commercial loans and the smallest comes from grants, which is all in all a difficult package to swallow," says Tiza Mafira, director of the Climate Policy Initiative based in Indonesia. "This doesn't seem so much like a new form of financing but really business-as-usual financing for developing countries."
Meanwhile, in South Africa, major concerns are emerging over the "slow progress" of the development of the JETP, says Richard Halsey, Cape Town-based policy advisor for the International Institute for Sustainable Development.
"Nearly two years later, there is still no publicly available implementation plan, and within the South African Government, there is growing push-back on the whole deal from some quarters," says Halsey. "The fossil fuel lobby clearly wants to extend the use of coal and gas as much as possible, even if the coal plants are failing. While the energy modelling shows South Africa should go big on renewables (least cost, least carbon, quickest to deploy), many decision makers are loyal to the incumbents."
Keep up with Energy Monitor: Subscribe to our weekly newsletter
Outside of countries currently set to receive a JETP, there are accusations from other quarters that the partnerships represent an unfair prioritisation of the energy transitions of richer, middle-income countries over the needs of lower-income countries, says Shafiqul Alam, Bangladesh-based energy finance analyst at the Institute for Energy Economics and Financial Analysis (IEEFA).
"Bangladesh is already experiencing the worst of the climate change impacts; the cost of tropical cyclones is reportedly already $1bn per annum," says Alam. "Using only domestic financing vehicles and the currently available limited international climate finance, developing countries will struggle to finance the desired energy transition."
In response to some of the concerns listed here, a spokesperson for the UK's Foreign, Commonwealth and Development Office told Energy Monitor: "Just Energy Transition Partnerships are an important step in building a new global financial and energy architecture equipped to mobilise the investment needed to keep 1.5°C in reach.
"Through our Just Energy Transition Partnerships with various countries, we are ensuring workers and communities are not left behind during the energy transition, and that energy prices are affordable for all."
Alternative sources of financing?
If the JETP fails to be fully realised by its donor countries – or accepted by its recipients – there are other financing vehicles that could evolve to take its place.
"I think there are probably two international financing mechanisms that are comparable to the JETP: one is the Climate Investment Funds (CIF), which is a multilateral financing organisation established in 2008, and the second is the Energy Transition Mechanism, which has been developed by the Asia Development Bank," says Sierd Hadley, researcher at the Overseas Development Institute (ODI) think tank.
With more than $11bn now pledged (with funding from 14 wealthy donor countries), and with operations in more than 70 countries, the CIF is one of the largest climate financing mechanisms in the world. It has two programmes comparable with the JETP, says Hadley: the Accelerating Coal Transition and the Clean Technology Fund.
Read more from this author: Nick Ferris
The Asian Development Bank (ADB)'s Energy Transition Mechanism (ETM), meanwhile, is a "scalable, collaborative initiative" that seeks to "leverage a market-based approach to accelerate the transition from fossil fuels to clean energy". The ETM is also further along in its development than any of the JETPs announced thus far: in November 2022, ADB signed an MoU with CEP, Indonesia's state-owned power utility, and the Indonesian Investment Authority to begin discussions over the early retirement of Cirebon-1, a 660MW coal-fired power plant on the island of Java.
Despite such promising signs, however, the alternatives are not yet comparable with both the scale and political significance of the JETP – and particularly so when the World Bank estimates put the cost of accelerating the retirement of 1GW of "young" coal capacity at $3bn.
Since it was first announced, Indonesia's ETM has been integrated into the country's JETP in order to more effectively mobilise resources.
"Neither the ETM nor the CIF has global or regional resources behind it comparable to the JETP," says Hadley. "They also lack the component of hard political dialogue between major governments, to introduce a more programmatic transition, rather than focusing on more isolated aspects."
Another prospective source of major energy transition financing is China, a country that for many years in the 21st century was one of the world's biggest funders of new energy projects under the banner of its Belt and Road Initiative. From 2008 to 2021, Chinese development finance institutions committed $498bn (3.62trn yuan) in development finance worldwide, which is equivalent to 83% of the $601bn lent by the World Bank, according to figures compiled by researchers at Boston University.
In September 2021, President Xi Jinping pledged to end global coal financing – which had long represented the bulk of Chinese overseas energy investment – and instead "step up support for other developing countries in developing green and low-carbon energy".
However, as a result of internal economic issues as well as the fact that renewables financing tends to come from different sources to the policy banks that funded Chinese coal, the past couple of years have seen a complete collapse in international energy funding from China, rather than a like-for-like transition to funding renewables.
Olena Borodyna, senior transition risk analyst at the ODI, also makes the point that establishing a mechanism like a JETP would conflict with China's official UN designation as a developing country, which remains unchanged, and which China has been keen to continue positioning itself as.
"China sees it as the responsibility of historical emitters to finance transition and adaptation to climate impacts," says Borodyna. "During her recent visit to China, US Treasury Secretary [Janet] Yellen called on China to support existing multilateral climate institutions like the Climate Investment Funds. However, China is unlikely to yield to this pressure, and the country itself is a recipient of GCF [Green Climate Fund] financing".
Putra Adhiguna, a technology researcher at IEEFA, adds that China is in fact continuing to finance coal plants in Indonesia in industrial parks, which is hardly the strategy of a country about to replicate something akin to the JETP. Domestically, China is currently building more coal plants than it has done in several years.
Why the JETP remains key
Adhiguna describes the history of investment in Indonesia's power sector this century as follows: "There have been a few waves of investment: the early 2000s was all about Japan; the 2010s was all about China's Belt and Road; and now all the talk is about the JETP," he says.
Indeed, experts spoken to by Energy Monitor made the case that – despite its perceived flaws – the JETP remains the most significant energy transition financial mechanism to have emerged globally.
"The real value of the JETP is the fact that it is really providing a very strong political signal to bring multiple, very big public financiers together," says Rishikesh Ram Bhandary, assistant director of the Global Economic Governance Initiative at Boston University. "Such a coalescence is very difficult to arrange and is unlikely to be replicated any time soon – and so it is very valuable."
The Climate Policy Initiative's Tiza Mafira adds that the development of the JETP also boosted Indonesia's domestic decarbonisation planning, pointing out that the country increased its Nationally Determined Contribution emissions target after the JETP was announced.
"I am optimistic that Indonesia is now heading in a better direction," she says. "The JETP continues to create a lot of political momentum, and a strong market signal to the broader Indonesian economy."
Asked to respond to the criticism that JETP negotiations are moving too slowly, ODI's Hadley argues that this is an "extremely politically challenging issue", and the pace of progress has not been unexpected. "The true measure of success is that it hasn't fallen apart yet," he says.
When it comes to criticisms of how the JETP is financed, Tyeler Matsuo, from the think tank RMI, argues that no matter how the JETP was put together, "the lion's share of energy transition investments will always need to come from the private sector". The current composition highlights how "grant-based and concessional capital" can realistically only be used strategically in order to mobilise capital from elsewhere, she says.
"It has to be remembered that we are talking about large infrastructure investments here, which will always have some debt involved," adds Hadley. "If it was all grant-based, you would then have a large contingent of low-income countries coming and asking: why are these middle-income countries getting the lion's share? It cannot be a zero-sum game."
He adds, though, that if financiers can get the JETPs to work with energy, then there is "every chance that they can work for sustainable development more broadly in the future", in which instance more developing countries could become part of the system.