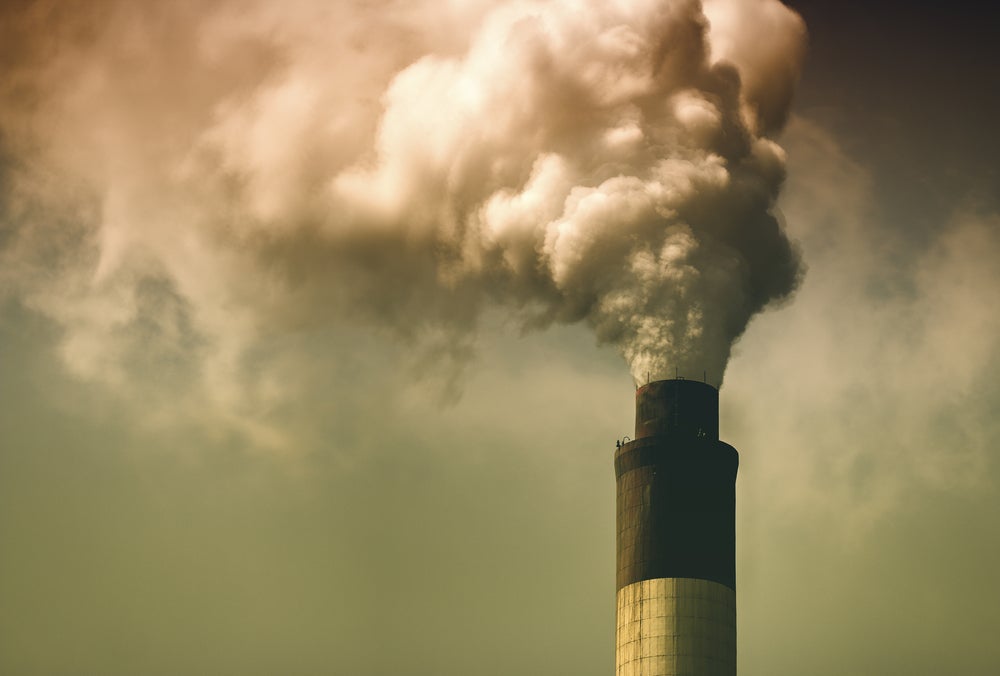 In the first quarter of 2023, China approved at least 20.5GW of new coal power for development: a figure greater than what was approved in the entirety of 2021. And in 2022, at least 90.7GW of new coal power was approved for development, which is the highest annual approval figure since 2015, according to Greenpeace East Asia, which tracks coal power in China via project approval documents.
Other data, tracked by the Centre for Research on Energy and Clean Air (CREA) and the NGO Global Energy Monitor (GEM), finds that more than six times more coal was approved for construction in China than in the rest of the world combined in 2022. The data shows China to be a "glaring exception to the ongoing global decline in coal plant development", according to GEM's Flora Champenois.
We know from models like the International Energy Agency's Net Zero by 2050 pathway that countries should be planning to rapidly phase out coal, which is the most carbon-intensive fossil fuel, if the world is to be on track for the 1.5°C of warming scientists consider "safe". Chinese President Xi Jinping himself has said the country will strive to achieve peak emissions before 2030, and be carbon neutral before 2060.
The current coal boom in China is at odds with this ambition. What must the country do to change tack?
Why China is building more coal
Since the global supply chain crisis at the tail end of the Covid-19 pandemic, followed by the pressure placed on oil and gas markets following Russia's invasion of Ukraine, there has been a major push among policymakers worldwide to shore up "energy security".
Policymakers in China in particular were also spooked after many areas suffered blackouts in the autumn of 2021, not long after Xi's coal phase-out pledge, says Grace Yuhe Gao, from Greenpeace East Asia. Energy security, as well as the energy transition, has been a key priority for China since then.
How well do you really know your competitors?
Access the most comprehensive Company Profiles on the market, powered by GlobalData. Save hours of research. Gain competitive edge.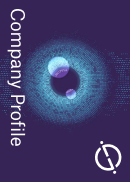 Company Profile – free sample
Thank you!
Your download email will arrive shortly
Not ready to buy yet? Download a free sample
We are confident about the unique quality of our Company Profiles. However, we want you to make the most beneficial decision for your business, so we offer a free sample that you can download by submitting the below form
By GlobalData
Keep up with Energy Monitor: Subscribe to our weekly newsletter
China imports only 7% of its coal, compared to 70% of its oil and 45% of its gas, says CREA researcher Xinyi Shen. The country's leaders confirmed at the National Congress of the Chinese Communist Party in October 2022 that coal would play a key role in the country's energy security.
Gao highlights how China's 14th Five-Year Plan (covering the years 2021–25) has reiterated the country's strategy of first establishing renewable energy capacity, before dismantling the existing fossil fuel energy system. Countries in the West, meanwhile, are seeking to carry out both processes at the same time. While China's strategy may be logical on paper, in practice it comes with significant risk, she adds.
"New coal-fired power might bring more long-term carbon lock-in risk," says Gao. "The average operating time of China's existing coal power units is 10–15 years, and the newly built large coal power units will operate for decades in the future and continue to generate carbon emissions."
While the "pro-coal argument" maintains that coal will eventually become a secondary power source, this is an extremely risky strategy, says Gao. This is not least because pricing mechanisms for wind and solar remain underdeveloped, while coal power companies continue to be incentivised to generate as much electricity as possible in order to ensure profitability. "Coal is crowding out the space for renewable energy to develop its market in China's power system," she says.
Sam Geall, executive director of non-profit China Dialogue, adds that booming coal in China is also an indicator of the country's current massive infrastructure investment push, which is intended to boost economic growth.
"Short term, we have seen a bit of a shift towards traditional ways of stimulating the economy, which includes things like roads, bridges and big power projects," says Geall. Indeed, recent analysis found that Chinese provinces plan to boost spending on major construction projects by 17% compared to last year.
How China can build less coal
Instead of fixating on building more coal power plants to ameliorate any risk of short-term electricity deficits, policymakers should direct their focus towards enhancing power storage systems as well as transmission and distribution, says CREA's Shen.
A recent report from CREA elaborates on some of the changes to the power system that will be required if China is to more easily turn the tide on its coal-building programme. It is expected that extreme weather conditions will make consumer demand even more volatile: implementing the changes suggested should therefore be a matter of urgency, says CREA.
A key suggestion is the roll-out of more "coal power flexibilisation" measures, to move coal from baseload to a more supportive role, and create space for more clean power capacity to generate on the grid. For this to happen, "necessary market and regulatory reforms" will have to be implemented for coal units to move to a more ancillary role. This is in part because coal plants have relatively slow ramp rates (how quickly the plants can increase or decrease generation) and costly start-up and shut-down procedures, all of which must be accounted for on a policy level if power companies are to still have a business case when generating in an ancillary role.
Coal flexibilisation also involves physical retrofitting, in order to reduce the minimum stable load of coal units, and also to decouple power and heat generation for coal-fired combined heat and power plants. China is currently falling far behind on its retrofitting targets: While 133GW of existing coal capacity was targeted for retrofit between 2016–2020, the actual amount retrofitted was less than half that figure.
Read more from this author: Nick Ferris
Then there are flexible technologies and procedures that must be introduced to allow variable renewables to run at greater capacity. Energy storage is a key part of this, to allow operators to store power from variable renewables at times of high generation, to be used at times when generation is low.
Some storage technologies – such as thermal storage and green hydrogen – hold potential, but still require significant innovation to be rolled out commercially. But other technologies including pumped hydro, lithium-ion batteries, and demand-side response measures are already viable, mature technologies that can be expanded. However, once again, data suggests China is falling behind on its ambition: in both the Five-Year Plans of 2010–2015 and 2016–2020, only around half of the government's pumped hydro storage capacity targets were met.
A survey of 38 experts in China's electricity market by CREA – from public agencies, industry associations, utility companies, research institutes, universities, governmental departments and non-governmental organisations (NGO) – suggests that a perceived lack of "economic viability" is the main reason for the slow roll-out of flexibility measures in China.
The reasons for this lack of viability varies among technologies, says CREA: for example, with pumped hydro, long lead times and high development costs put off investors; rising critical mineral costs create problems with battery storage; while a lack of technologies like smart meters and sensors limit the impact of demand-side response measures.
CREA's report also calls for a "more systemic approach" to power generation in China, where the central and local governments work more effectively together to achieve their ambitions. More electricity trading across different regions would help ensure grid reliability for regions that might be over-dependent on a particular renewable power source, such as hydropower, which is susceptible to drought. It also would allow regions blessed with a particular renewable resource to more readily share that resource.
The failure to establish long-distance, cross-regional transmission projects to facilitate power transfer is to some extent what has led to a bundled approach where developers are building new coal power units at the same time as they build new solar and wind, says CREA's Qi Qin. In these circumstances, new coal units tend to be prioritised in power generation, as they are currently deemed to offer the most flexible and secure power generation, Qin adds.
Making the most of booming renewables
The good news for China's energy transition is that – even if progress has been slow on grid flexibility – renewables are being rolled out at a truly unprecedented pace.
China is on course to double its wind and solar capacity by 2025. It is set to beat its current Five-Year Plan target (1,200GW) for solar and wind power installations by a significant margin, according to Global Energy Monitor, with nearly 1,371GW installed by 2025.
Even so, the actual growth in renewable power generation is expected to be slow, given all the aforementioned grid-management problems. Greenpeace's Gao points out that in 2022, wind and solar accounted for 13.8% of China's total power consumption, while under the government's official roadmap, wind and solar power account for just 20% of China's total electricity consumption by 2030. This means we can expect "unambitious" growth in solar and wind generation of less than one percentage point per year this decade.
Belinda Schäpe, from the think tank E3G, adds that there is good news in the fact that actual power generation growth from coal plants in China has been "relatively moderate", even if there has been a rapid expansion in pre-construction and construction stage coal power plants. This could indicate that the Chinese government's plans for coal to simply be a "stabilising force", intended to shore up energy security, is working.
Nonetheless, given the aforementioned risk of carbon lock-in, and that more flexibility measures will have to be built eventually for there to be a renewables-majority grid, the current coal-intensive strategy remains a short-sighted, hazardous pathway towards net zero.
Hope that the government will soon change tack can be found in the fact that there is still strong commitment from central government for China to meet its headline decarbonisation targets, says Bernice Lee, a distinguished fellow at think tank Chatham House.
"Even though energy security and economic growth are now touted as the main priorities, policymakers, economic planners and government figures continue to say that they are committed towards China's carbon goals," she says.