December 2022 saw the UN General Assembly unanimously adopt a landmark resolution on 'zero waste', which was presented by Turkey and 105 other countries. The resolution includes the establishment of 30 March as International Day of Zero Waste, and calls for continued discussion on zero-waste initiatives. It also requests the UN Environment Programme (UNEP) to include a "dedicated section on zero-waste initiatives", and encourages member states and UN bodies to implement zero-waste initiatives.
These might seem like somewhat tepid responses to the problem of billions of tonnes of waste being produced each year worldwide, but it nonetheless marks a significant milestone.
Other environmental problems like climate change and biodiversity loss have numerous multilateral treaties and pacts organised under UN auspices dating back decades, not to mention Conference of Parties that see national representatives meet each year. However, there has not been a comparable multilateral progress targeting the elimination of waste. Instead, the UNEP's International Environmental Technology Centre exists to offer technical advice on waste management, while the annual World Circular Economy Forum has been assembling business and political leaders since 2017 on a voluntary basis.
Other UNEP programmes will address waste management, as they tackle intersecting environmental problems like emissions or pollution, but this does not give waste the targeted attention it requires. "There can be no net zero without zero waste," says Patrick Schroeder from the think tank Chatham House.
The concept of zero waste moves waste management away from the 20th century practice of collecting and disposing of waste in the most efficient means possible to one where all resources are conserved through the responsible production, consumption, reuse and recovery of products in a closed, circular system.
How well do you
really

know your competitors?

Access the most comprehensive Company Profiles on the market, powered by GlobalData. Save hours of research. Gain competitive edge.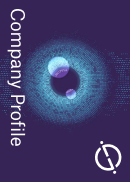 Company Profile – free sample
Thank you!
Your download email will arrive shortly
Not ready to buy yet? Download a free sample
We are confident about the unique quality of our Company Profiles. However, we want you to make the most beneficial decision for your business, so we offer a free sample that you can download by submitting the below form
By GlobalData
It is an ideal that must be achieved if the world is to meet the 17 Sustainable Development Goals (SDGs) adopted by the UN General Assembly in 2015. However, things are moving in the opposite direction on zero waste; less than one-fifth of global waste is currently recycled or composted, compared with one-third ending up in the open dump, and another third ending up in landfill.
Plastic consumption has quadrupled over the past 30 years, with resulting waste more than doubling from 2000 to 2019 to 353 million tonnes. Without considerable action, the flow of plastic into the ocean is projected to nearly triple by 2040, with 50kg of plastic per metre of coastline worldwide.
Innovative solutions
The challenge of waste management is stark, and particularly when international cooperation on zero waste as a solution remains so immature. However, speak to some of the innovative companies developing sustainable waste management solutions, and it is possible to feel optimistic.
HomeBiogas is a ten-year-old Israeli small business that makes on-site anaerobic 'digesters', contraptions that contain methanogen bacteria, which turn organic waste – such as food scraps or farmyard waste – into biogas that can be used for cooking and heating. The digesters come in a range of sizes – from small, domestic digesters with pipes attached to houses, to large contraptions attached to hotels, restaurants or farms – and they also produce bio-fertiliser that can be used on crops.
The digesters capture the methane emitted during the natural breakdown of organic produce, which is a powerful greenhouse gas that warms the atmosphere at a rate 80-times greater than CO2 over a 20-year period. Carbon dioxide is released when the captured biogas is burnt – but the system as a whole is carbon neutral, as the carbon emitted is balanced out by the carbon absorbed when the original biological organism was growing.
"Normally the biogas systems you will find in the market are big facilities, factories, but we are selling to smaller facilities, and now have customers in 100 countries around the world," says Oshik Efrati, HomeBiogas's founder and CEO. "We currently sell through three main distribution channels: local distributors, which we have in Latin America, Africa, South East Asia and India; NGOs, national or international organisations, such as the UN, who we worked with at two refugee camps; and online, which allows us to access all around the world."
High gas prices this year have boosted the popularity of digesters in Europe, according to Efrati, but the small-scale, practical nature of the digesters, as well as the ubiquity of the required organic feedstock, mean the company is aiming for significant growth in developing countries. The World Health Organization estimates that 2.4 billion people worldwide do not currently have access to clean cooking methods, presenting a massive pool of potential customers for HomeBiogas – if their products can reach relevant markets at a low enough price.
"We have now established a full subsidiary in Kenya, HomeBiogas Kenya," says Efrati. "We have worked out that if a series of farmers club together on one of our systems, then the gas supply is cheaper than if each farmer individually buys firewood or charcoal to burn."
Also based in Israel is the rapidly growing plastic manufacturer UBQ, which has developed a chemical process to turn waste destined for landfill into useful plastic. The company processes non-recyclable waste that must have a minimum plastic content of 15%. It removes metals and glass, which can be recycled, puts the resulting mulch through a chemical reactor, and ends up with durable plastic pellets, which are converted to everything from building materials to packaging.
Companies including PepsiCo, Daimler and McDonalds already use UBQ to produce materials for their products, and the company is developing a new production facility in the Netherlands, in addition to one that already exists in Israel.
"As soon as any material becomes contaminated – for example, food on paper food packaging – then it is no longer recyclable. What we are offering is a way around that," explains Liat Arad, vice-president of marketing at UBQ. "Our product reduces the need to extract oil to make plastics. This has a net positive carbon impact, with every tonne of UBQ material produced offsetting an estimated 11.7 tonnes of CO2."
Other processes that recycle plastics are often criticised for the chemical waste they produce or their high energy consumption. But UBQ claims that these are not concerns with their process.
"Unlike conventional chemical recycling systems, which use high temperatures to break apart polymer bonds of synthetic plastics, UBQ uses significantly lower temperatures to break down the dominant organic matter present in waste – food residues, garden trimmings, cardboard and paper. This is then reconstituted into a robust thermoplastic matrix, alongside the residual plastics in the waste stream," says Arad.
The minefield of zero waste
Translating innovative solutions that tackle a particular waste stream into the bigger picture of achieving zero waste remains a major challenge, however.
Take the example of UBQ. "Any solution that reduces the need to produce more virgin plastics that we have a hard time recycling is certainly a good idea for the world right now," says Philip Gass, from think tank the International Institute for Sustainable Development (IISD).
However, Gass adds that, longer term, we need to assess whether the material being created is really the most durable and sustainable available. Gass says we also must ensure that any new product that is created does not ultimately end up in landfill once it has reached the end of its life.
[Keep up with Energy Monitor: Subscribe to our weekly newsletter]
Arad maintains that products produced with UBQ can be continually recycled – but that does not mean they will be. Manufacturing a new McDonalds tray from UBQ might make sense from a marketing point of view, but if it ends up in landfill, then all UBQ has done is prolonged the inevitable. It might make more sense to manufacture the trays from a biodegradable material that can be composted – or from a material like metal, which will not suffer from wear-and-tear, and will almost certainly be recycled at the end of its life.
Breaking the Plastic Wave, a 2020 report compiled by several NGOs including the Pew Charitable Trust, argues there is "no panacea" to plastic pollution. Instead, myriad solutions will be required, including a reduction in plastic production and consumption (which can reduce "nearly one-third of projected plastic waste generation"); enhancing the design of products and packaging; expanding waste collection rates (currently 39% in low-income countries); increasing mechanical recycling capacity; and developing more plastic-to-plastic conversion, as UBQ is doing.
When it comes to producing biogas from organic waste, there are less complicated dynamics at play. "Biogas is currently produced at quite a large scale, and it can certainly be a good thing if it is treating waste that couldn't be avoided in the first place," explains Libby Peake, head of resource policy at the think tank Green Alliance.
However, developing new businesses in the biofuels industry runs into potential problems, given that not all feedstocks are as sustainable as organic waste. The International Energy Agency's net zero 2050 pathway, published in 2021, points out that while bioenergy will "play a key role in achieving net zero emissions", there are constraints on expanding the supply of bioenergy sustainably, with "finite potential for bioenergy production from waste streams… [and] possible trade‐offs between expanding bioenergy production, achieving sustainable development goals and avoiding conflicts with other land uses".
Gass concurs that feedstocks such as palm oil, produced from plantations where virgin rainforests used to stand, are certainly not sustainable, despite sometimes being listed as such. Any expansion of biofuels consumption must therefore be regulated carefully.
Other waste management solutions can be categorised as "sustainable", when in reality they may not be.
These include waste-to-energy solutions, which involve the incineration of waste, and use of the resulting heat to generate electricity. Incinerator companies often market waste-to-energy as a source of 'green energy', but burning garbage produces CO2 and toxic pollution and is a less environmentally friendly solution than recycling.
Changes to waste management legislation, including the phasing out of landfill, have led to a massive increase in waste-to-energy. In the EU, the volume of waste incinerated rose from 32 million tonnes in 1995 to 70 million tonnes in 2018. Landfill dumping, meanwhile, declined by 56%.
Even recycling can run into problems. Across Europe, there are reports of contaminated waste logged as "recycling" ending up incinerated, or other "recycled" waste ending up in landfill overseas.
Doing away with the W-word
For Peake at Green Alliance, the best solution will always be to "avoid creating waste in the first place", by developing an economy that "properly values and conserves resources".
Schroeder at Chatham House adds that there is going to be a big jump from managing the waste that we have now more sustainably to developing a fully circular economy. Companies like UBQ and HomeBiogas are effective at "valorising the waste that our current system is producing", but in a truly circular global economy that produces zero waste, it is "unlikely that such businesses will remain in their current form".
For IISD's Gass, we ultimately need to move to a world where "waste" falls out of the vernacular. "We will end up with only byproducts and end-products, and do away with the W-word," he says. "Everything that is coming out of a process will become an input for another process."
Such an outcome will require a complex nexus of effective policy and business practices. The hugely complex waste ecosystem means that there will be myriad opportunities for greenwashing as organisations embark on a journey to zero waste.
The waste sector is "about a decade" behind where the world is currently at with progress on emissions, says Schroeder, but at the very least, some progress in individual sectors – such as the shift from plastic to paper straws, the reduction in plastic bag consumption after charges were introduced at supermarkets, or indeed the success of companies like HomeBiogas and UBQ – shows that progress is possible.