After a shaky start in the early months of the pandemic, when hundreds of millions of pounds was spent propping up carbon-intensive companies, the UK government has won plaudits for some bold commitments to a green recovery. With billions of pounds promised for low-carbon technologies, aggressive targets to roll out electric vehicles, and encouraging rhetoric about the importance of tackling climate change, many environmental advocates have seen their expectations surpassed.
Inevitably, however, there are complaints about the sums of money pledged, and plenty of examples of the UK's peers moving further faster. More concerning are questions over delivery. Does the government have the will to stay the course, to back its commitments with cash and policies, and to make the difficult decisions needed to deliver on long-term climate targets?
"Business has welcomed the agenda and commitments that have come from the prime minister," says James Diggle, head of energy and climate change at the Confederation of British Industries (CBI). "It's the first time we've had such good leadership from the top of government."
"Key for us is that we go from promise to delivery," he continues. "We're positive, but it's about seeing this through to the next step."
No strings for high-carbon bailouts
Like many other countries, the UK government acted quickly to bail out vulnerable companies early in the pandemic. Many of these were in carbon-intensive sectors such as aviation, car manufacturing, and oil and gas extraction. Four airlines – British Airways, Ryanair, easyJet and Wizz Air – received a total of £1.8bn in support through the government's Coronavirus Corporate Financing Facility. Unlike in France, for example, these bailouts came without any requirements for companies to improve their environmental performance.
How well do you really know your competitors?
Access the most comprehensive Company Profiles on the market, powered by GlobalData. Save hours of research. Gain competitive edge.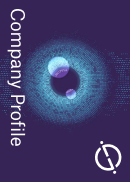 Company Profile – free sample
Thank you!
Your download email will arrive shortly
Not ready to buy yet? Download a free sample
We are confident about the unique quality of our Company Profiles. However, we want you to make the most beneficial decision for your business, so we offer a free sample that you can download by submitting the below form
By GlobalData
"It was a missed opportunity," says Juliet Phillips, a policy adviser at E3G, a climate change think tank. "The UK didn't show leadership on that, even bearing in mind the constraints. It's really important to preserve jobs, but more could have been done."
Others argue that, in the face of a fast-moving crisis, it is questionable whether it was morally defensible to add environmental conditions to bailout spending. "There is an ethical question whether attaching green strings to measures to save jobs is right," says Sam Alvis at the Green Alliance think tank. However, the government can use the equity stakes it has taken in companies, or any renegotiation of loans, to encourage companies to move in a greener direction, he adds.
While the government may have failed to impress environmentalists with its bailouts, it won more praise for the Ten Point Plan for a Green Industrial Revolution Prime Minister Boris Johnson unveiled in November. That paper set out £12bn of spending commitments to support a range of low-carbon technologies – electric vehicles (EVs), green hydrogen, carbon capture and storage (CCS), clean jet fuel and new nuclear, among others. Critics were quick to note, however, that only £4bn was new spending.
'Good start' with Ten Point Plan
"The Ten Point Plan was a good start, and many of the key areas matched what we had in our green recovery roadmap," says Diggle at the CBI. "The key thing is that there isn't any backtracking," he adds, noting that much of the £12bn of commitments will be delivered over several years.
While there will always be demand for more money, the UK government's financial commitment to a green economy does fall short against several points of comparison. The Ten Point Plan's support for hydrogen, which runs to £500m, is dwarfed by the €9bn pledged by Germany and the €7.2bn by France, says Diggle.
UK government pledges to fund green technologies are not flattered by commitments to business-as-usual funding, says Paul Ekins, professor of resources and environment policy at the UCL Institute for Sustainable Resources. The government has allocated £27bn to a road-building programme over the same time period covered by the £12bn earmarked in the Ten Point Plan, he says. "We are going to have to invest much more in decarbonisation than we are in roads if we are to transform the UK energy system," Ekins notes.
Meanwhile, the Climate Change Committee, the body that advises government on how to meet its statutory emissions reduction goals, has suggested the UK needs to scale up public and private investment to £50bn a year by 2030 to achieve its net-zero goals. Looking across the Atlantic, the Institute of Public Policy Research (IPPR) has suggested that, to mirror President Joe Biden's $1.9trn stimulus proposal, the UK should embark on a recovery programme worth £190bn.
Of that, much should be directed to green ends, says the IPPR. Last March, it identified a need for additional government spending of £33bn a year to meet the UK's net-zero target and restore nature. Josh Emden, a research fellow at the think tank, says the commitments in the Ten Point Plan closed that gap by just £3-5bn.
Green Homes Grant in the balance
Part of the uncertainty in that number lies in the fate of the government's Green Homes Grant scheme, a critical policy which aimed to channel some £2bn to homeowners to help pay for energy-efficiency improvements. The scheme has, as of March 2021, only disbursed vouchers worth £115m, with contractors blaming administrative complexity and delays in receiving payments. The government has blamed low take-up on the reluctance of homeowners to invite tradespeople into their houses during the pandemic. Some reports suggest that, rather than rolling over unspent cash, the Treasury plans to claw back £1bn of the promised funding.
One thing the green recovery needs, particularly given the urgency of the unemployment crisis, is a focus on proven technology. Sam Alvis, Green Alliance
Most observers agree that a big problem with the programme is its short-term nature. "We need something that's much longer term," says Alvis at the Green Alliance. "Stimulating the supply side is really tricky."
Most importantly, the government needs to make a longer-term commitment to the programme to allow the sector to respond, argues Phillips at E3G. "Industry hates these boom and bust, 'sugar-rush' policies," she says.
Yet the reversal of such a key policy fuels a major concern among commentators: the willingness of government to stay the course and deliver on its pledges. Emden at the IPPR says he "cautiously welcomed" the Ten Point Plan assuming it was "a step on the road to more ambition". Instead, "the government's taken a backwards step […] on one of its most substantial commitments".
Roll-out relegated to R&D
While the UK government has won some plaudits for its promised R&D spend, others have criticised the relative lack of stimulus funding for the deployment of proven low-carbon technologies.
"One thing the green recovery needs, particularly given the urgency of the unemployment crisis, is a focus on proven technology," says Alvis. He cites EV charging points and energy efficiency retrofits, such as those targeted by the Green Homes Grant.
The last decade's offshore wind strategy gives the government a template for successful low-carbon innovation, deployment and commercialisation, believes Ekins. With some government pump-priming, long-term policy certainty and an innovative contracting programme, the cost of power from offshore wind has fallen from more than £150 a megawatt hour (MWh) at the first government auction, in 2015, to around £40/MWh in the last auction, in 2019. However, some have criticised its failure, thus far, to create many UK jobs.
[Keep up with Energy Monitor: Subscribe to our weekly newsletter]
The UK's success in developing offshore wind capacity illustrates the importance of policy certainty, underline experts. "Funding is one thing, but business looks for policy certainty and for business models that can deliver private sector investment," says Diggle at the CBI. "In the transition to net zero, the vast majority [of investment] will have to come from the private sector."
The government is due to publish a slew of strategies and white papers over the coming months. These include a Net Zero Review from the Treasury, a transport decarbonisation plan, and strategies for EV charging infrastructure, heat and buildings, hydrogen, and industrial decarbonisation.
These will be eagerly watched by investors, says Daniel Atzori, research partner at energy consultancy Cornwall Insight. They are looking for clarity on business models and revenue mechanisms that would allow investments in technologies that cannot currently compete – such as hydrogen or CCS – to earn an attractive return.
A finite pool of private capital
There is significant investor interest in and capital available for UK low-carbon infrastructure, and the UK has a number of competitive advantages, Atzori says. These advantages include its traditional openness to international investment, expertise in green finance and strong commitments from the highest level of government.
"But there's also a sense of urgency," he emphasises. "The pool of capital is huge, but it is finite." With the EU and now the US rolling out massive green recovery programmes, the UK will find itself facing stiff competition to attract private investment.
While the quantum of investment is unclear, what is perhaps more important is for government to signal who will pay, argues Simon Markall, head of public affairs at trade association Energy UK. "So far, the energy transition has been 'done' to customers – they haven't really had to engage in it. In the future, they will have to make choices, and we'll have to be more transparent about them. The government is going to have to make some political decisions over who pays."
In terms of talking the talk, the UK is doing a good job but, compared with other countries, we're not there in terms of actual capital commitments. Heather McKay, E3G
Ultimately, the costs will be shared by consumers, taxpayers and private sector investment, he expects. But he would like to see the Treasury's forthcoming Net Zero Review begin to answer exactly how.
There are also levers the government could pull that do not require large-scale government funding, says Luke Murphy, an associate director at the IPPR. "The Cross-Party Commission on Financial Justice has been calling for a net-zero and nature rule, which the Treasury would apply to all government spending to check whether it is furthering the government's environmental objectives."
He adds: "You wouldn't expect the £27bn road programme to necessarily pass that test."
Infrastructure bank in the spotlight
Investors and developers will also be closely watching the government's plans for a National Infrastructure Bank. The government needs to properly capitalise the new institution and suggest that £20bn over five years would be aligned with the UK's low-carbon financing need, argues Heather McKay, policy advisor at E3G.
The £12bn in funding announced by Chancellor Rishi Sunak in the government's March budget means the bank will be "underpowered", she says, especially given that only £5bn of that figure will be equity from the government, with the rest available as debt from either the UK government or the capital markets.
"In terms of talking the talk, the UK is doing a good job but, compared with other countries, we're not there in terms of actual capital commitments," she adds. "The Green Homes Grants fiasco has underscored the fact it's got to be more than green words – it's also got to be green delivery."
"Because of the unique platform the UK has, with [the] COP26 [climate talks] and the G7, the world is watching," McKay notes. "There's still a lot to do if the UK wants to be up there with others, like Germany and South Korea, who are really pushing hard on the green recovery."
Related content:
Energy Monitor is running a special series of analyses of post-Covid-19 climate and energy-related spend and policies, to determine whether countries really are building back better.
The data behind this series is based on Energy Monitor's interpretation of work done by Energy Policy Tracker. This tracks public money commitments and policies that could impact a green recovery post-Covid-19. Policies are assigned on the criteria of which energy technology they benefit and whether they have environmental strings attached. While the original source had five categories, we have opted to distinguish solely between whether a measure benefits fossil fuels or clean energy (or nuclear power).
The measures are very different in nature and include countries' Covid-19 recovery strategies, national climate policies and bailout measures for companies. We brand the whole package of measures as Covid-19-related government policy responses from an energy and climate perspective.
Our measurement of a country's performance may not be fully complete as certain measures, such as tax incentives or new taxes, may not be included in our methodology.
The data covers the period from March 2020 to 10 February 2021.