As they debated how to respond to green subsidies in the US Inflation Reduction Act at a summit in Brussels last week, the 27 EU prime ministers and presidents turned to another topic sparking fears of a European disadvantage in the global cleantech race: critical raw materials. For some, this topic is actually far more worrying than the US green subsidies getting all the attention at the moment.
Access to materials "key to meet the EU's climate neutrality goals, taking into account the whole supply and value chain across borders" has to be improved, the leaders said in their conclusions early Friday morning. This should be done by "diversifying sourcing and by recycling raw materials to promote circular economy principles". They have tasked the European Commission with proposing an EU Critical Raw Materials Act next month.
Commission President Ursula von der Leyen shares national leaders' alarm. "Lithium and rare earths are already replacing gas and oil at the heart of our economy," she said in her State of the Union address in September 2022. "By 2030, our demand for those rare earth metals will increase fivefold. And this is a good sign, because it shows that our European Green Deal is moving fast. The not so good news is, one country [China] dominates the market. So we have to avoid falling into the same dependency as with oil and gas.
"We need to update our links to reliable countries and key growth regions," she continued, adding that she wants to quickly strike EU critical raw material trade deals with Chile, Mexico, New Zealand, Australia and India. "Trade that embraces workers' rights and the highest environmental standards is possible with like-minded partners."
Because they are essential for clean technologies like solar, wind and electric vehicles, raw materials like lithium and rare earths are often called 'the oil of the 21st century'. The World Bank predicts that there will be a 500% increase in demand for critical raw materials between now and 2050, and this will cause price spikes and a global supply race. One clean technology that is heavily dependent on critical raw materials is batteries, which need lithium, graphite and rare earths. Lithium prices already saw a recent price spike of 400% between May 2021 and May 2022, according to the World Bank. "If you think about it, electric cars are probably the main source of energy transition metals demand, about 50–60% of the overall demand," says Giorgio Corbetta, EU affairs director at battery industry association EUROBAT. "Operationally, in the short term, the question is what can the EU do to sustain [EV] growth."
Just as certain countries have a monopoly on producing oil and gas thanks to what lies under their soil, the same is true for raw materials. Globally, China is the chief exporter of 19 out of the 30 critical raw materials identified by the EU as being the most important. Because it is a trading powerhouse, it has been easiest so far to strike import deals with Chinese companies, but these materials are also found elsewhere, including within the EU itself, through recycling that which has already been imported.
How well do you really know your competitors?
Access the most comprehensive Company Profiles on the market, powered by GlobalData. Save hours of research. Gain competitive edge.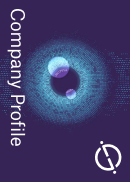 Company Profile – free sample
Thank you!
Your download email will arrive shortly
Not ready to buy yet? Download a free sample
We are confident about the unique quality of our Company Profiles. However, we want you to make the most beneficial decision for your business, so we offer a free sample that you can download by submitting the below form
By GlobalData
What will be in the EU Critical Raw Materials Act?
Drafts of the act proposal, which is expected to be adopted by the Commission on 15 March, have already been circulating in Brussels. It is very much modelled on the Chips Act proposed last year and currently working its way through the legislative process. That act, which the European Parliament will vote on this week, seeks to address the shortage of semiconductors in Europe by setting up manufacturing facilities and diversifying supply chains. The EU Critical Raw Materials Act will have three pillars: boosting domestic production, ramping up recycling and diversifying the supply chain of raw materials.
"We are moving away from fossil fuels into a raw material-intensive world where we will need many more wind turbines, many more solar panels, many more electric vehicles," explained Titas Anuškevicius, a policy officer for energy-intensive industries at the European Commission's industry department, at an event last week in Brussels. "All of them will require many more raw materials than we had in the past. This is a major issue that needs to be addressed, otherwise we are building this green world on very shaky ground."
He stressed that the goal of the act is not to make the EU self-sufficient in critical raw materials. "In some cases we don't have these raw materials at all within the EU and we need to import things from abroad – but the problem isn't whether they are produced in the EU or outside. The main issue is the dependency and the risk that comes with that. The risk assessment of each material will be different and might yield different results, but obviously we need to try to do more within the EU ourselves."
The Commission has already classified which 30 raw materials are critical based on their supply risk and economic importance. The act will use this list to craft a targeted approach for each of them, and will also design a metric for adding new materials to the list. EU Internal Market Commissioner Thierry Breton has indicated that a goal will be set to source at least 30% of the EU's demand for refined lithium and 20% of rare earth elements from within the EU, primarily by recovering them from waste streams. This will link up with the EU's new battery regulation, which sets a target of recycling 70% of lithium-ion batteries by 2030.
Hurting the environment to save the environment?
There is some inherent tension in this quest: the green energy transition requires raw materials that must be mined, but mining can cause environmental damage. The act aims to streamline the permitting process for opening new mines in Europe, which currently takes a very long time, and permits are often rejected because of environmental concerns. "When we talk about opening a mine, we are talking about a multi-billion-euro investment, and you need to have the planning security to ensure that this is going to pay off over the coming 20–25 years," says Mark Mistry, senior public policy manager at the Nickel Institute, an industry association. "We feel that in the raw materials act there should be space to address this point."
Hildegard Bentele, a centre-right German MEP who is in charge of the critical raw materials strategy file in the European Parliament's environment committee, said at the event last week in Brussels that this question of making it less difficult for new mining projects will be of keen interest to the Parliament. "We need action with regard to projects so that mining and recycling and processing companies can start the process," she said. "We need them because we have a much higher demand and we want these projects to start in Europe."
However, Julia Poliscanova, senior director for vehicles and e-mobility at the environmental NGO Transport & Environment, says it would be folly for the act to be focusing on opening new mines in Europe. "We can do what China does but better, with our standards," she says. "China does not mine all of their metals. Often materials are actually mined abroad and they are brought to China for processing, where the value is. That is what Europe should focus on. We are not a mining superpower; we can't do all that extraction.
"We should not forget that our waste is often our asset," she adds. "More than other continents, Europe has a lot coming from recycling schemes."
Others worry that recycling requirements could be so onerous as to discourage investment. "We really fear the possibility that the act will introduce additional layers of provisions around things such as due diligence, recycling efficiency and recovery rates, which are already addressed in other pieces of legislation including, in particular, the [EU] batteries regulation," says EUROBAT's Corbetta.
What materials to target
Others fear that the act will not be broad enough, focusing too much on rare earths and not enough on staple materials like cement used in sectors like wind power. "The act must cover all the key materials needed in industries delivering the green transition," says Giles Dickson, CEO of industry association WindEurope. "That means secondary materials such as glass fibre as well as raw materials such as rare earths. If we target only the latter, we still remain dependent on China when it comes to wind turbines."
Iron and cement together account for 90% of the total mass of most wind turbines, he says. To further reduce its carbon footprint the wind industry aims to transition to modern onshore wind turbines, which contain steel instead, around 120 tonnes of steel per megawatt of capacity. However, this will be difficult to do under current conditions, when ferrous scrap is the most exported waste stream from the EU to third countries – 59% in 2021, according to Eurostat.
Dickson says the act should cover secondary materials like ferrous scrap and glass and carbon fibres – not currently on the critical list – as well as raw materials like rare earths, nickel, manganese, copper and aluminium.
Once the EU Critical Raw Materials Act proposal is adopted by the Commission, it will enter the legislative process in the European Parliament and the Council of national governments. It will then likely be up to Spain, which takes over the Council's rotating presidency in the second half of this year, to close a deal for a final version of the law in negotiations to come.