The US government announced in early May that it will provide more than $3bn to boost domestic production of electric vehicle (EV) batteries. The proposal was announced as the US car industry pivots to meet President Joe Biden's goal for half of vehicle sales in the country to be electric by 2030.
However, electrifying the US car fleet could yet prove challenging, as experts warn of a gap between future production and demand for the critical minerals needed for EV batteries. Electric car sales are booming, but scaling up mining in the short term is difficult: on average, it takes 16.5 years to take a new mine from planning to production. Additionally, most minerals needed for EVs are produced in a handful of countries, making the supply chain vulnerable to price volatility and disruptions.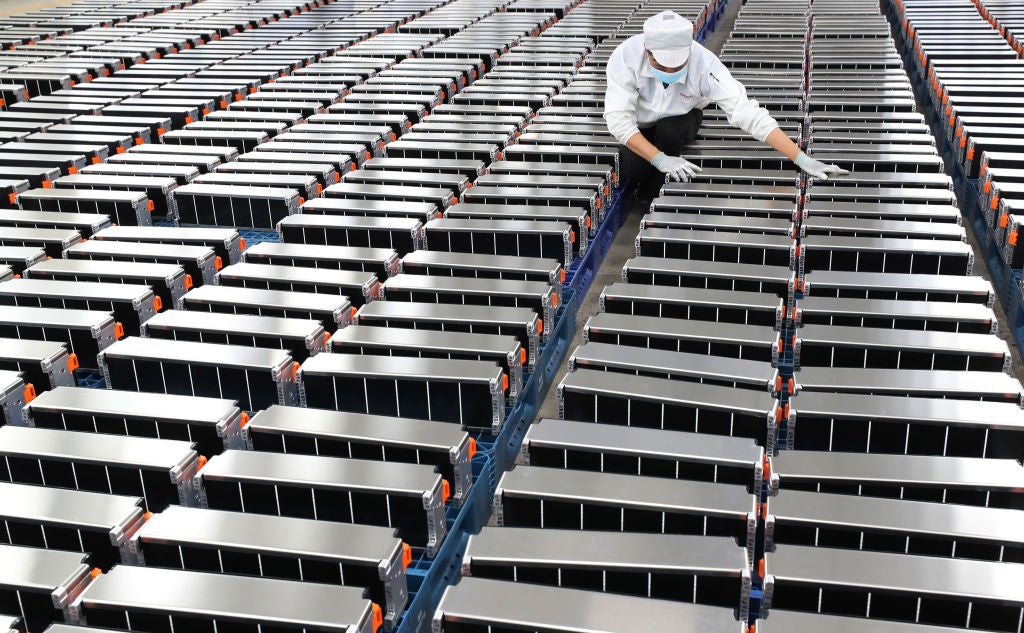 That is why the Biden administration also announced a separate $60m programme for battery recycling in early May 2022. By reusing materials from end-of-life batteries, a secondary domestic supply chain independent of the mining supply chain could be created. According to US-based analysts Allied Market Research, the global EV battery recycling market was valued at around $139m in 2017 and is expected to grow to $2.27bn by 2025.
The need for independence and security of supply has become more urgent since Russia invaded Ukraine – the first halts to gas deliveries to Poland and Bulgaria, and most recently Finland, have had countries scrambling for alternatives. A month before announcing the $3bn EV battery boost, Biden already invoked the Defense Production Act to increase the mining of EV battery minerals. This gives the government more access to funding to support mining, processing and recycling of critical minerals. According to the US Geological Survey, the country had a net import reliance of 100% for graphite and manganese in 2021, followed by 75% for cobalt, almost 50% for nickel and more than 25% for lithium.
"The government administration's funding can help… bring more companies in North America to responsibly manufacture and recycle batteries," says Shirley Meng, professor of molecular engineering at the University of Chicago and chief scientist at Argonne National Laboratory. "Batteries should be made next to where the consumers are. They should be reused and recycled. How we make and use batteries makes a fundamental difference to their carbon footprint."
How well do you really know your competitors?
Access the most comprehensive Company Profiles on the market, powered by GlobalData. Save hours of research. Gain competitive edge.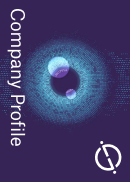 Company Profile – free sample
Thank you!
Your download email will arrive shortly
Not ready to buy yet? Download a free sample
We are confident about the unique quality of our Company Profiles. However, we want you to make the most beneficial decision for your business, so we offer a free sample that you can download by submitting the below form
By GlobalData
"Positioning the United States front and centre in meeting the growing demand for advanced batteries is how we boost our competitiveness and electrify our transportation system," said Jennifer Granholm, the US Secretary of Energy, in a press release on 2 May. "President Biden's historic investment in battery production and recycling will give our domestic supply chain the jolt it needs to become more secure and less reliant on other nations."
EV battery recycling for security of supply
Security of supply for critical minerals is not just a concern for the US. According to the International Energy Agency (IEA), "clean energy technologies are becoming the fastest-growing segment of demand" for critical minerals. In a world on track to meet the goals of the Paris Agreement, the IEA estimates that the sector's demand for copper and rare earth elements will rise by more than 40% in the next two decades, more than 60% for nickel and cobalt, and almost 90% for lithium. Without a steady supply, the energy transition is at risk of slowing down.
"The data shows a looming mismatch between the world's strengthened climate ambitions and the availability of critical minerals that are essential to realising those ambitions," said the IEA's executive director Fatih Birol in a statement in May 2021. "Left unaddressed, these potential vulnerabilities could make global progress toward a clean energy future slower and more costly."
Recycling could relieve some of the pressure on critical mineral supplies. For some metals, such as lead and iron, recycling is well established on a global level. This is not the case for many critical minerals. Due to the still young EV market, and the current availability and low prices of key minerals, there has not yet been much incentive for companies to invest in EV battery recycling. Policymakers play an important role in encouraging that investment now.
"Policies can play a pivotal role in preparing for the rapid growth of waste volumes by incentivising recycling for products reaching the end of their operating lives," according to the IEA. "Increasing collection and sorting rates is a crucial starting point to scale up recycling. Government policies can play a major role in facilitating waste collection, thereby ensuring a sufficiently large waste stream to justify infrastructure investment."
Governments can also fund research into new recycling technologies and provide incentives for manufacturers to recycle. The European Commission recognises the need for improved collection and recovery of valuable materials from batteries in its European Green Deal Circular Economy Action Plan. "Securing access to secondary raw materials through recycling" is also one of the priority actions for the European Battery Alliance. While the US has allocated funds for recycling, it has yet to target domestic recycling of lithium-ion batteries in regulation.
"Domestic manufacturing and recycling of lithium-ion batteries is critical to accelerating the adoption of EVs," says Kunal Phalpher, chief strategy officer at lithium-ion recycling company Li-Cycle. The company was founded in 2016 in Canada and has expanded its recycling hubs to the US in recent years. "The continued commitment of the Biden administration to support EV battery manufacturing and recycling can help further fuel our growth. Recycling is important in supporting sustainable electrification."
From upstream scrap to end-of-life EV battery recycling
With an average EV battery life of between one and two decades, there are not large numbers of lithium-ion batteries available for recycling yet. However, that is going to change from 2030, due to booming EV sales. According to one study, the number of EVs sold in 2019 alone could result in 500,000 tonnes of battery waste when they reach their end of life.
While large volumes of EV batteries aren't ready for recycling just yet, scrap from battery manufacturing can already be recycled. The scrap is collected from a manufacturer, recycled and battery-grade minerals returned for use in new EV batteries.
"The recycling of scrap generated during battery production is an important component of the lithium-ion battery recycling industry," explains Phalpher. "As EV production continues to ramp up to keep pace with demand, a large amount of battery manufacturing scrap can [already] be recycled. This is before the expected 'tsunami' of lithium batteries that reach their end of life. … [Almost] all of the valuable material contained within [scrap and end-of-life batteries] can be used to make new EV batteries."
A lot more than is currently recycled could be recycled. According to the US Department of Energy (DOE), less than 5% of lithium-ion batteries were collected and recycled in 2019. However, the DOE estimates that recycled material could "provide one-third of United States cathode material needs for lithium-ion batteries by 2030". According to the DOE, the low recycling rate can be explained by the limited supply chain for collecting, sorting, storing and transporting spent lithium-ion batteries, as well as the cost of recycling compared with the value of end-of-life batteries.
Recycling company Redwood Materials – founded by JB Straubel, the former chief technology officer of Tesla – says batteries need an end-of-life solution to make EVs fully sustainable and affordable.
"This means not just collecting and recycling the batteries but also fully refining the metals we recover and then turning them back into precision battery materials to reuse," the company explained to Energy Monitor in an email.
Recycling companies are teaming up with car and battery manufacturers. Redwood Materials is working with Ford, and Panasonic will use recycled material from Redwood to make new batteries for Tesla. Glencore and Britishvolt have teamed up to build a recycling plant for lithium-ion (Li-ion) batteries in the UK. General Motors and LG have partnered with Li-Cycle to process and return their scrap material.
New EV battery recycling technologies
In general, Li-ion batteries are more difficult to recycle than the average battery, partly due to their design.
"The traditional [recycling] methods designed for lead-acid batteries are not optimal for lithium-ion batteries," says Meng. "Before Li-ion batteries, all batteries operated at lower voltages – below 2V – with low energy density and water-based electrolytes. Li-ion batteries were a revolutionary idea as they use non-aqueous electrolytes and operate near 4V. Their entire design is different. They are often hermetically sealed and contain flammable materials. On top of that, recycling lithium is not an easy task as it is a very light and reactive metal."
Recyclers are continuously developing the technology and techniques to process Li-ion batteries. At first, recyclers used high-temperature smelting to melt the material. However, smelting takes a lot of energy and does not recover all valuable materials. That is why it has been so important to develop new recycling methods specifically for Li-ion batteries.
One new method is a wet-chemistry process used by Li-Cycle. First, the batteries are processed by 'submerged shredding', which creates a 'black mass' that contains critical minerals. In another facility, battery-grade minerals are subsequently extracted. This method reduces the risk of the batteries catching fire and recovers more valuable materials than smelting.
To improve EV battery recycling and move towards a more circular economy, partnerships between car and battery manufacturers and recyclers can help. Another way is by rethinking how to design for recycling, according to Meng. While the car and battery industry so far has mainly taken durability and range as priorities for technical development, thinking about how to design for longevity – such as ways to make it easier to take batteries apart – would improve the sustainability of EVs.
[Keep up with Energy Monitor: Subscribe to our weekly newsletter]
Nevertheless, Li-Cycle and multinational Umicore say technological advances mean that around 95% of the materials in an EV battery can already be recovered. Moreover, unlike some materials such as plastic, there is no limit to how many times the critical minerals in Li-ion batteries can be recycled, making the prospect of a circular supply chain even more attractive.
"They can be recycled indefinitely, without a loss of quality, and can therefore be used again and again in new applications," says Caroline Jacobs, media relations manager at Umicore. "This avoids unnecessary pressure on natural resources and mining."
Ultimately, EV battery recycling could not only help solve mineral deficits in the long term but could also contribute to the overall sustainability of EVs. To get to a circular economy for batteries, investments are needed, and battery and recycling technologies will have to continue to evolve. Government policies and funding are essential to establish an EV battery recycling supply chain now, before the tsunami.