Over the past five years, the EU has been on a rollercoaster ride in its relations with the US. This certainly has been the case on climate action.
Five years ago, the EU placed great faith in Barack Obama, even though it knew he was constrained by a Republican congress. Then came the Trump administration in 2017, which pulled the US out of the Paris Agreement and dismantled Obama's domestic climate legislation. Now, here comes the Biden administration, putting the US back into the Paris Agreement and setting a net-zero emissions reduction goal for 2050.
Europeans are no stranger to the dizzying schizophrenia typical of US politics in the past three decades. They lived through Bill Clinton signing the Kyoto Protocol only to have George W Bush refuse to ratify it. They saw Republicans like presidential nominee John McCain championing emissions trading in 2008 only to turn around and reject the idea when it was proposed by Barack Obama a year later. However, the Trump years have really made Europeans realise they may not be able to count on the US.
EU leaders will enter this new term with caution, but also with huge hopes that Joe Biden will open up badly needed new possibilities for cooperation on climate change. Last month, all 27 EU national leaders highlighted "the importance of a strong strategic transatlantic partnership based on common interests and shared values" with respect to tackling climate change. Earlier in December 2019, they had endorsed a 'new transatlantic agenda' developed by the European Commission.
"The fact the EU has already put forward a completely new transatlantic agenda shows they see big potential," says Jennifer Tollmann, senior policy adviser at the climate and energy think tank E3G. She lists a few headline examples, such as making the G7 a fully net-zero club, setting a new direction for the International Energy Agency, pushing for transparency in the run-up to COP26 and setting a new "transatlantic green trade agenda".
Domestic law
Hopes were high over the past two months, even when Europe assumed Republicans would maintain control of the US Senate. However, the surprising senate election result in Georgia in January, giving Democrats control of both houses of Congress along with the White House, has made those hopes soar even higher.
How well do you
really

know your competitors?

Access the most comprehensive Company Profiles on the market, powered by GlobalData. Save hours of research. Gain competitive edge.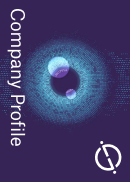 Company Profile – free sample
Thank you!
Your download email will arrive shortly
Not ready to buy yet? Download a free sample
We are confident about the unique quality of our Company Profiles. However, we want you to make the most beneficial decision for your business, so we offer a free sample that you can download by submitting the below form
By GlobalData
"We have had this very big change with the outcome of the elections in Georgia," says Wendel Trio, director of campaign group Climate Action Network Europe. "Until now most people were not expecting the US to come up with strong legislation [on climate change], but rather that Biden would use presidential actions."
The Democratic takeover opens up new possibilities for collaboration with the EU on clean technology such as electric vehicles, more ambitious greenhouse gas reduction targets, and a carbon tax or emissions trading that could partner with the EU's Emissions Trading System (ETS), says Trio.
He urges caution, however. The byzantine rules of US democracy mean most laws require a 60-vote majority in the 100-seat senate, making domestic legislation near-impossible no matter who controls Congress. Democrats will have a 51-vote majority with the deciding vote of Vice-President Kamala Karris, who presides over the Senate. EU lawmakers should also keep in mind that Republicans are likely to take back control of one or both houses of Congress in two years' time.

Obama chose to expend his political capital in his two years of congressional control on healthcare, abandoning the climate law that would have set up a US ETS. Observers hope Biden will not take the same decision, but to get any climate legislation passed it will have to be watered down from the grand vision laid out in his campaign.
The EU knows it will not get everything it wants, says Tollmann. "The EU sees possibilities for cooperation, and so why wouldn't you lay out all the options? Nobody says this needs to happen in the first 100 days or even the first year."
"The question is, what will be prioritised?" she continues. "It will probably first be the Covid-19 stimulus bill."
The EU is hoping Biden will commit to ring-fencing a certain portion of the stimulus for climate investment, as the EU has done with its €750bn Next Generation EU Covid recovery fund. This pot is part of an overall €1.8trn budget, of which 30% must be spent on climate action. However, Biden did not mention any climate ring-fencing when he proposed his $1.9trn (€1.6trn) Covid recovery stimulus on 14 January.
Biden has said he will enact a target to reduce greenhouse gas emissions to net zero by 2050. This is welcome news for the EU, which has already adopted such a target, but Brussels will be more interested in what Biden puts in place for 2030. The EU recently raised its 2030 target from a 40% to a 55% emission reduction from 1990 levels.
I don't think it will be a problem for the EU if the US has a different approach than emissions trading. The problem is, what will be the US's approach? Wendel Trio, Climate Action Network Europe
"The US is one of the few countries that under the Paris Agreement has a greenhouse gas reduction target for 2025: 28%," says Trio. "Because of the lack of progress during the last four years, it will be very hard to achieve that target, but the US will need to develop a target for 2030 by COP26 in December. Obviously, 55% won't be possible for the US at this moment, but people are looking at something around 40%, or maybe more."
EU leaders will also be watching to see whether the US decides to set five-year cycles for its climate targets, an idea that has been floated by some in the Biden team. That could prompt the EU to set interim targets for 2035, 2040 and 2045.
What is Biden's plan for market mechanisms to deliver on the targets? There is no indication he wants to revive Obama's cap-and-trade proposal from 11 years ago.
"I don't think it will be a problem for the EU if the US has a different approach than emissions trading," says Trio. "The problem is, what will be the US's approach? A carbon tax is probably as controversial as cap-and-trade in the US."
International cooperation
From a business perspective there is appetite in Europe for new mechanisms that could improve collaboration on green technology.
"The focus of this new administration on the green economy is important because it is already planning massive investment in green technologies over the course of the next ten years," says Lucio Miranda, president of ExportUSA, a consulting firm specialising in EU-US trade. "The effort to get to zero emissions by 2050, that is just words and principles. To achieve these goals you need to put in place products, technologies and infrastructure that require a huge investment."
He adds: "Biden wants to set up 500,000 [electric vehicle] charging stations in the US – they are not going to buy all those components from China anymore. Europe is in a good position to supply them."
Cooperation on environmental goods and services could be sped up if Biden puts serious effort into concluding talks on creating an Environmental Goods Agreement between 18 parties in the World Trade Organisation, which together account for the majority of global trade in environmental goods. EU exports of the 54 products covered by the proposed agreement amount to €71bn, and imports to €34bn. A broader list of 165 green goods, as defined by the EU, covers €146bn in exports and €70bn in imports, and is one of the fastest-growing economic segments in both the EU and US.
As part of its proposal to reset EU-US relations, the Commission has proposed establishing a "green technology alliance" and a global regulatory framework for sustainable finance. The plan says the EU and US are best placed to support private investment in green technologies "as major financial hubs and regulators".
The strategy also proposes the EU and the US work together on proposals for an EU carbon border tax, aimed at restoring fair competition with countries that do not put a price on carbon emissions from polluting industries. Washington and Brussels could "work together to set a global template for such measures", the Commission says.
China pact
The issue of relations with China is perhaps the biggest geopolitical issue Brussels and Washington need to settle in the coming months. The Biden team warned the EU in December against signing an investment partnership with Beijing, saying it would prefer that Brussels wait until after 20 January so a joint policy towards China could be coordinated with Washington. EU leaders rebuffed that entreaty and signed the pact with China in the last week of 2020.
The Biden administration will be keen to quickly get Brussels back on side and coordinate a common approach to Beijing. The EU is open to this, but deeply sceptical after having been badly burned by the US administration over the past four years. At the same time, the EU has struggled with the absence of a strong ally in international fora on various issues. China has taken advantage of the US vacuum in the international climate talks.

"The EU will welcome the return of the US to the Paris Agreement because the EU has sometimes had the feeling in the past four years that it is the only one pushing for transparency and integrity," says Trio. "Under Obama and also Bush, the US pushed for a rules-based monitoring and reporting of greenhouse gas emissions. That support completely eroded under Trump. We are expecting the US to come back hard on those issues and put additional pressure on a number of developing countries, especially China."
With an ongoing insurrection and out-of-control pandemic, climate action may not be top of President Biden's priorities in his first weeks in office. EU leaders can understand that. However, Brussels hopes the situation will cool down enough in the coming months for the new administration to quickly turn its attention to implementing Biden's climate promises.