Undersea blasts on the Nord Stream 1 and 2 pipelines in late September have caused huge leaks of methane. Neither pipeline was operating, with Germany halting Nord Stream 2 and Russia turning off Nord Stream 1 in retaliation for European sanctions against its war on Ukraine. However, there was gas in the pipelines – 300 million standard cubic metres (mcm) in each of the two Nord Stream 1 pipelines and 178mcm in the Nord Stream 2 pipeline, according to data Nord Stream's operators reported to the Danish Energy Agency.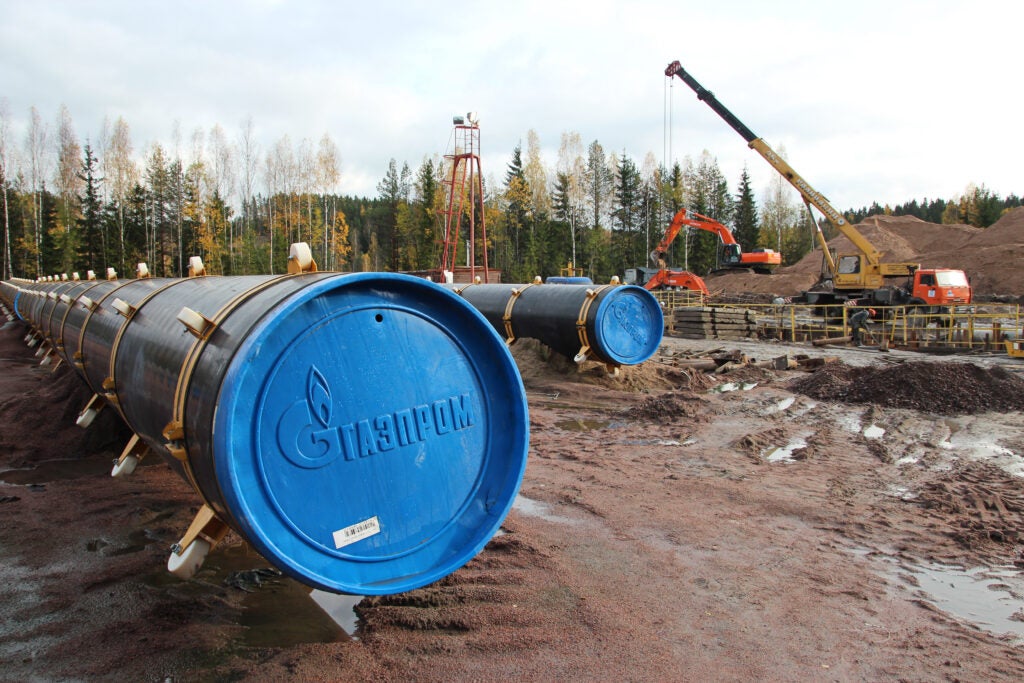 Denmark has since reported that the pipes have stopped leaking, but scientists from the International Methane Emissions Observatory, an initiative of the UN Environment Programme, suggest the ruptures in Nord Stream 1 and 2 caused the world's single biggest leak of methane ever recorded. Methane, the primary component of natural gas, is 25 times more potent than CO2 over 100 years in trapping heat in the Earth's atmosphere and accelerating climate change.
Energy Monitor's weekly data shows the different assessments carried out during attempts to quantify the amounts of methane leaked.
Data from the European Space Agency shows that monitoring methane emissions is extremely difficult despite the use of optical satellites, which can estimate and provide the radius of methane bubbles over water. It is hard to make exact calculations with satellites as water absorbs most of the sunlight in the shortwave infrared wavelengths used for methane sensing. Hence there are several interpretations – and no consensus – on exactly how much methane Nord Stream leaked into the atmosphere.
Researchers at GHGSat, a private company working on high-resolution remote sensing of greenhouse gases from space, estimate 79,000kg of methane leaked per hour from one of the four rupture points on the pipelines. That is equivalent to burning 0.9 million kilograms of coal per hour.
[Keep up with Energy Monitor: Subscribe to our weekly newsletter]
The Danish Energy Agency estimated the leaks have emitted 778mcm of natural gas or 14.6 million tonnes of CO2 equivalent. In comparison, Denmark emitted approximately 45 million tonnes of CO2 equivalent in 2020. France's Atomic Energy and Alternative Energies Commission put the number at 70,000 tonnes of methane.
To put this into perspective, methane leaked from the oil and gas industry in 2021 amounted to 81 million tonnes – or 2.2 billion tonnes of CO2 equivalent – according to the International Energy Agency (IEA). In other words, despite possibly being the single biggest leak ever recorded, methane emitted from the ruptured Nord Stream pipelines is a fraction of the emissions from the oil and gas industry each year. The European Space Agency reports that the quantities of methane released are approximately equivalent to one-and-a-half days of global methane emissions.
More than 120 countries signed a global methane pledge to work together to reduce global methane emissions by at least 30% by 2030 at COP26 in Glasgow last year. The IEA says more than 70% of oil and gas methane emissions are avoidable. They could be scrapped with existing technologies such as proper leak monitoring and repair and a ban on non-emergency flaring. Nonetheless, operational flaring intensity has actually increased over time and flaring remains well off meeting the IEA's Sustainable Development Scenario.