"People often ask me why data centres use so much energy," says Tor Björn Minde from the state-owned Research Institutes Sweden (RISE). "Do they have to use that much energy? Why can't we just use the cloud?" he adds, laughing. When applications, systems or data are stored in the cloud, they are actually stored in a data centre. If the ongoing process of digitalisation is to maintain its momentum, Minde points out, the world will need more and more data centres.
A data centre is a physical facility that houses applications and data. Key components of its design include routers, firewalls, storage systems and servers. These components require significant infrastructure, such as an uninterruptible power supply (UPS), ventilation, cooling systems, backup generators and connections to external networks. This infrastructure guzzles energy.
Data centres account for 200 terawatt hours (TWh), or around 1% of total global electricity demand, a year, according to analysis in Nature. In data centre hotspots such as Ireland, they account for up to 14% of national electricity consumption – and are expected to double that to 30% by 2030 – says Ciaran Forde from Irish power management company Eaton.
Boosting energy efficiency
In Luleå, Sweden, Minde is director of RISE's ICE (infrastructure and cloud research and test environment) data centre, which also coordinates national research on energy efficiency in digitalisation and IT infrastructure. A recent project at ICE successfully created the world's most energy efficient data centre – the Boden Type.
Within the sector, the most popular metric for energy efficiency is power usage effectiveness (PUE), which is the ratio of total energy used by a data centre, to the energy delivered to the computing equipment. "The average PUE in Europe is 1.5, which means a 50% overhead," says Minde. "That is not good. If you have 1MW for computing, that means you need to add 0.5MW just to keep it going," he explains. Hyperscale data centres, which are owned and operated by the companies they support, such as those run by Facebook or Google, are more efficient, reaching 10% overheads. "With the Boden Type, we managed to achieve 1.5%. We broke the world record," Minde adds proudly.
How well do you
really

know your competitors?

Access the most comprehensive Company Profiles on the market, powered by GlobalData. Save hours of research. Gain competitive edge.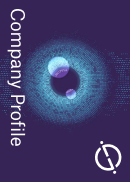 Company Profile – free sample
Thank you!
Your download email will arrive shortly
Not ready to buy yet? Download a free sample
We are confident about the unique quality of our Company Profiles. However, we want you to make the most beneficial decision for your business, so we offer a free sample that you can download by submitting the below form
By GlobalData
In data centres, fans are used to push air through the servers to cool them down. This is the part that demands the most energy. With the Boden Type, Minde and his team took control of the fans and slowed them down, managing the whole data centre as a single system. "It was very simple," he says. "If you slow down the fan speed, you reduce its energy use, making it more efficient." Beyond fan speed, Minde says the ICE centre uses guidance from the European Code of Conduct for Energy Efficient Data Centres, which he believes should be the minimum for all data centres. "If you implement all the EU guidelines, data centres are very efficient," he says.
District heating networks
To further boost energy efficiency, there are several ways to reuse the heat generated by data centres. In Stockholm, waste heat from Stockholm Data Parks (SDP) is used to heat local buildings via a 2,800km district heating network, managed by energy company Stockholm Exergi. The joint initiative was launched in 2014, when data centre owners were approached by the network, called Open District Heating, to sell their excess heat. "By establishing a market for waste heat in Stockholm, Open District Heating is playing an essential part in helping Stockholm reach its goal of using 100% renewable or recovered energy for its district heating by 2030, as well as being totally carbon neutral by 2040," states a report from SDP.
However, Minde is unconvinced. "I think using the waste heat for district heating is quite inefficient," he says. Most district heating networks feed heat into homes at around 80°C or above, he says. "The heat coming off the data centre is only around 35 degrees, so you need a heat pump to bridge the gap. That obviously requires extra energy. It would be better if we could come up with a technical solution that didn't require additional electricity. We are working on it," he promises.
Data centre operators have also been leaders in pursuing renewable power purchase agreements (PPAs) to green their operations, says Albert Cheung from research company BloombergNEF. Google has signed several PPAs for renewable energy in Finland, supporting the development of five wind farms, totalling 445MW of production capacity. However, efficiency gains are more important, Minde says, and he remains sceptical of PPAs' effectiveness in data centre decarbonisation.
"Much of the PPA stuff is greenwashing," he says. "It enables data centres to avoid making efficiency improvements, which can be less straightforward than purchasing a PPA. Many data centres have PPAs and are still run on fossil fuels. Google's data centre in Hamina, Finland, has a PPA with a wind farm in northern Sweden, but not a single electron will ever reach Google in southern Finland. It is natural gas in Russia that powers that data centre. The closest producer of electricity to a particular data centre will power it."
Fortunately, Google optimises its operation, Minde adds, but "many data centres do not, particularly those in Poland that don't have a big, visible brand name attached to them", he says.
Demand-side response
Beyond their own decarbonisation, data centres could play a crucial role in the grid and greater integration of renewables in Europe by 2030, providing a potential 16.9 gigawatts (GW) of flexible capacity across the UK, Germany, Ireland, Norway and the Netherlands, says a report from BloombergNEF and Eaton.
Due to their large generation and storage capacity, data centres can support the grid in two ways, says Forde from Eaton: frequency regulation and demand-side flexibility. "Data centres can never fail, so they have all the belts and braces to continue operating if the grid fails," Forde explains. The UPS [a device that allows a computer to keep running for a short time when its primary power source is lost] is the most crucial component for potential grid support, with the ability to divert power onto and off the grid towards battery storage or other components, Forde explains.
Using data centres for grid support makes sense for several reasons, Forde says. Renewables are increasingly supported by storage, so countries either have to install hectares of lithium-ion batteries or other forms of energy storage, or they can use the reserves already out there. "But why not hospitals, which also often have large-scale back-up generation and energy storage?" he questions. "There are hundreds of hospitals around the country, but that means having hundreds of negotiations and producing hundreds of contracts. Data centres, on aggregate, have the largest and most accessible [power] reserves on the grid."
Yet numerous data centres have expressed reluctance to get involved in grid support, says the report. "Data centres have spent billions of pounds in order to remain separate from the occasionally unreliable grid. Now they are being asked to support the grid with services. They are being asked to move from grid separation to over-involvement," Forde adds.
Regardless of their reluctance, in Ireland, the energy regulator has issued new rules stating that all data centres wanting to connect to the grid must have enough on-site energy production capacity to meet their own needs and must reduce their electricity consumption if, and when, they are instructed to do so. Flexibility is now a condition for grid connectivity. "That is going to induce a change in mentality among data centre operators," Forde says. "They will come round to the idea of supporting the grid."
Forde expects the EU to shortly follow suit. The bloc's proposal for a new energy efficiency directive as part of its 'Fit for 55' package has called for greater transparency of how green data centres are. "What better way to demonstrate sustainability credentials than helping to accelerate the adoption of renewables?" he asks. For Forde, it is a matter of when, not if. "You simply cannot have large energy users continuing to consume energy as they have been, unless it is renewable. Once a grid runs on renewables, physics steps in and demands a different kind of grid management. Data centres will have a role to play in that grid management. It is inevitable."