It began with an announcement in October 2020. French oil major Total had delivered its first carbon-neutral LNG shipment to China National Offshore Oil Corporation (CNOOC) from a liquefaction plant in Australia, using voluntary carbon credits from Verra's Verified Carbon Standard (VCS) programme.
"This first LNG shipment, whose carbon emissions have been offset throughout the value chain, represents a new step as we seek to support our customers towards carbon neutrality," Laurent Vivier, President for Gas at Total, said at the time. "The development of LNG is essential to meet the growth in global demand for energy while reducing the carbon intensity of the energy products consumed."
The credits used come from two different offset projects; the first is a wind farm in northern China, initially developed under the Kyoto Protocol's Clean Development Mechanism (CDM), the Hebei Guyuan County Dongxinying 199.5MW Wind Power Project, which is claiming credits for displacing coal in power generation. The other is a forest protection initiative in Zimbabwe, the Kariba REDD+ Forest Protection Project. In total, just shy of 223,000 carbon credits have been cancelled from these two projects for Total and CNOOC, predominantly from the Chinese wind farm project.
However, all the credits Total and CNOOC retired from these projects are for historic reductions, with the Hebei ones covering the last three months of 2015 and all of 2017, while the Kariba credits were for 2015.
"I think it is an attempt [at genuinely transitioning]," says Guy Turner, founder and CEO of Trove Research, which recently examined such claims and found that one in five of the carbon-neutral shipments made through to the end of the third quarter in 2020 only considered scope 1 and 2 emissions – that is those associated with the fuel's extraction and transportation – and not the scope 3 emissions from its use.
How well do you
really

know your competitors?

Access the most comprehensive Company Profiles on the market, powered by GlobalData. Save hours of research. Gain competitive edge.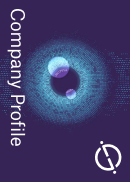 Company Profile – free sample
Thank you!
Your download email will arrive shortly
Not ready to buy yet? Download a free sample
We are confident about the unique quality of our Company Profiles. However, we want you to make the most beneficial decision for your business, so we offer a free sample that you can download by submitting the below form
By GlobalData
"I applaud the intention, but I am a little sceptical about some of the credits which have been used," Turner says. Using a high-integrity credit to offset an oil shipment is good, he explains, but using vintage renewable projects that were developed under the CDM more than ten years ago is problematic. These projects were marginally additional at the time and are in at least their second crediting period now.
"In the vast majority of cases, these are going to be cheap credits," Turner adds. "They are going to take the cheapest, lowest-quality credits as long as these have been certified by a reputable organisation like the UN."
While the price paid for the credits was not disclosed, researchers at Ecosystem Marketplace have reported the average price for renewable energy credits fell to $0.87 apiece in 2020, from $1.42 in 2019.
"Increasing volumes and relatively low prices reflect a surge in cheaper credits from Asia," they wrote in the first instalment of an annual State of the Voluntary Carbon Markets report in September 2021. "This regional sourcing shift reflects the growing challenge of making an additionality argument for [renewable energy] credits in developed countries. Recognising this, some standards-setting bodies have begun to disallow new projects in developed economies."
Total did not respond to requests for comment before publication.
Oil and gas not on track to net zero
Over the course of 2021, there has been a steady increase in oil and gas companies shipping LNG and claiming carbon neutrality. The NGO Carbon Market Watch said these "amount to brazen greenwashing" in a report in October 2021, having analysed 18 such shipments.
The report, Net-Zero Pipe Dreams, makes a series of recommendations, including for oil and gas companies to halt new extraction and exploration, and to cut production; for policymakers to design and implement regulations to prevent greenwashing; and for voluntary carbon credit buyers to ditch "tonne-for-tonne" offsetting claims and instead provide climate finance by buying and retiring credits without claiming to have neutralised their emissions.
"There is the need to factor in the transition, but this cannot be a bad faith excuse for inaction, especially in light of the decades of fossil fuel lobbying to lock-in unsustainable pathways," says Jonathan Crook, one of the report's authors.
"[We see] significant gaps between firms' words and actions," he continues. "Oil and gas companies say they are Paris-aligned [but] when you actually look at current production and business models […] you see that not really much to anything is changing for a lot of these companies, and certainly nothing on course for 2°C, let alone 1.5°C."
As this article was being finalised, oil major Shell announced it was pulling out of developing the Cambo oil field off the UK coast in the North Sea, saying the economic case for the project was not strong enough.
Avoidable emissions
Crook is adamant that oil and gas companies should not be buying carbon credits to offset the emissions of LNG shipments. Having a cut-off date for credit vintages could help filter out low-quality credits but would not eliminate all problems. He cites avoided deforestation credits as one example that would remain problematic, amid concerns with baselines, additionality and methodology.
"If a tonne doesn't represent a tonne, and you are using it to offset fossil emissions, it is really bad," he says. "Even if you have the vintage cut-off, most of these claims rely on nature-based credits, and it is not to say that such credits are all bad and you can't finance these projects, [but] there is no way to guarantee that these trees or ecosystems are going to be around on a scale of hundreds of years, and that is essentially what you would need to offset emissions from burning LNG."
"The most fundamental premise of offsetting is that all avoidable emissions are reduced and any remaining emissions are offset," says Polly Hemming with think tank The Australia Institute. "Fossil fuel use is not 'unavoidable'. Gas is not a transition fuel and, by its nature, is dirty – you should only use offsets for things that are unavoidable."
"We are clear that carbon markets and offsetting are not a substitute for reducing emissions, but they can be a vital part of decarbonisation," says a spokesperson for Shell. "Offsetting is an immediate way to address emissions while technologies to avoid and reduce emissions develop at scale across value chains."
Shell does not support a vintage cut-off date to improve offset integrity; instead the company focuses on the quality of credits in terms of environmental robustness and safeguards for local communities. "Quality refers to ensuring that every credit represents real CO2 reductions and is only used once," the spokesperson says. "Independent third-party verification companies evaluate and review the projects regularly to assure CO2 reductions are real. Every tonne of CO2 that is avoided or captured is labelled and recorded in publicly accessible registries. As a result, every credit can be tracked from its origin to its end use."
Shell argues that "high-quality" projects can deliver additional benefits, such as helping scale up pre-commercial climate technologies or supporting communities and biodiversity.
However, the oil major's reliance on nature-based projects is under scrutiny. "You have certain emissions coming from LNG combustion, which the company is trying to match against an entirely hypothetical emissions reduction with avoided emissions credits," says Axel Dalman at think tank the Carbon Tracker Initiative. "It doesn't really add up, and I don't think it should pass as genuine decarbonisation."
He adds: "There are other offsetting methods, like afforestation, which actively remove CO2 from the atmosphere, but there are well-documented issues with those schemes too, like carbon leakage and unrealistic sequestration assumptions."
Quality credits
Shell is cognisant of concerns with nature-based credits. In a recent report, it laid out how it is working to ensure the quality of the credits it is sourcing, including performing extra due diligence on aspects such as permanence, baseline setting, environmental and social safeguards, and revenue sharing. "Great progress is being made," the company wrote in its report.
"However, in some cases, we see challenges with the robustness and quality of the validation and verification audits," it added. "This can lead to inconsistencies between projects […] with consequences for the quality of the credits and potentially for the credibility of the sector as a whole. Where there are gaps or weaknesses in the standards, our approach is to help address those gaps."
In a bid to improve transparency around LNG shipments, industry group the International Group of Liquefied Natural Gas Importers (GIIGNL) has unveiled a framework for greenhouse gas neutrality, which aims to promote consistency in calculating emissions, reporting and monitoring. The voluntary framework, released in November 2021, encourages "emission reduction action as the primary focus of a claim of 'neutrality', with the use of offsets to compensate for residual emissions that cannot be reduced".
"The framework provides organisations across the industry with a best-practice approach specifically designed to enhance transparency and accuracy in quantifying, reporting and offsetting emissions associated with LNG cargoes," said Steve Hill, executive vice-president of Shell Energy, when the framework was released. "We are keen to start the groundwork on applying this framework to deliver a test 'greenhouse gas-neutral' LNG cargo."
A spokesperson for Australian oil and gas producer Woodside says it is "monitoring the continued development of international standards", in response to a question about whether it would use the GIIGNL framework. "We ensure offset methods qualify under accepted mechanisms and protocols," they added.
GIIGNL did not reply to requests for comment before publication.
Campaigners say policymakers could do more to encourage a move away from fossil fuels. "With no commitments to cut production, there is no reason to believe any of the oil and gas companies are committed to carbon neutrality," says David Tong, global industry campaign manager for the NGO Oil Change International. Hemming from the Australia Institute wants to see regulations to stop greenwashing. She points to litigation pending against Australian oil company Santos for "misleading and deceptive" claims.
Earlier this year, Shell fell afoul of the Dutch advertising watchdog for promoting carbon-neutral fuels when customers paid extra to offset emissions when filling up at the company's petrol stations.
"The only circumstance where I can think of it being appropriate for fossil fuel companies to buy offsets is to invest in climate restoration activities that are not linked in any way to their emissions," says Hemming. "So technically, they wouldn't even be an offset. I know that is idealistic."