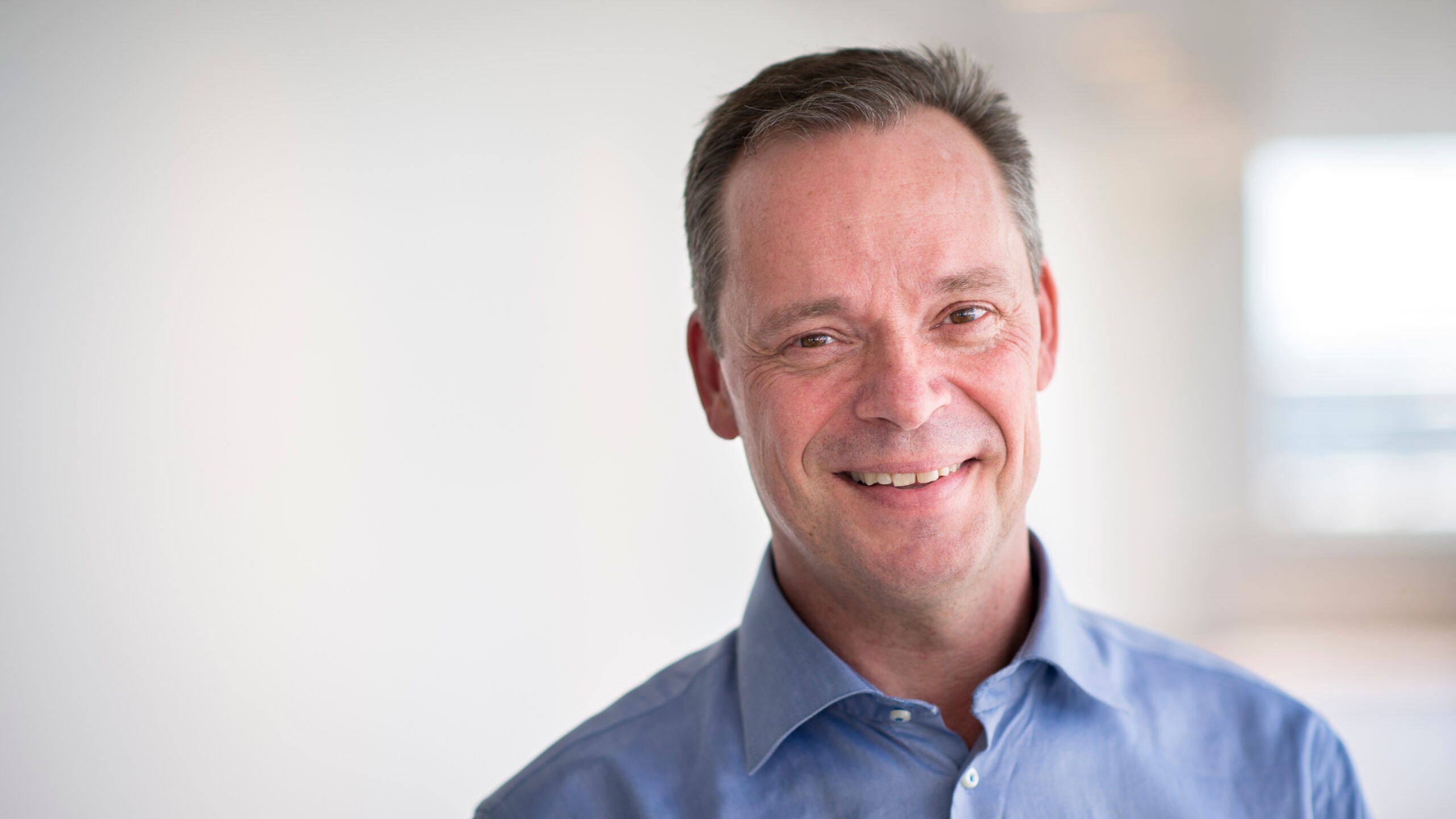 Leadership is the watchword of Harry Verhaar, head of global public and government affairs at Signify, the lighting group formerly called Philips. Having helped lead the move from incandescent light bulbs to energy-efficient light-emitting diodes (LEDs), he is now working to further slash the lighting sector's carbon footprint by making the business case for using cutting-edge technologies at scale. Closer to home, he has helped guide Signify's sustainability efforts, with the company recently becoming carbon neutral.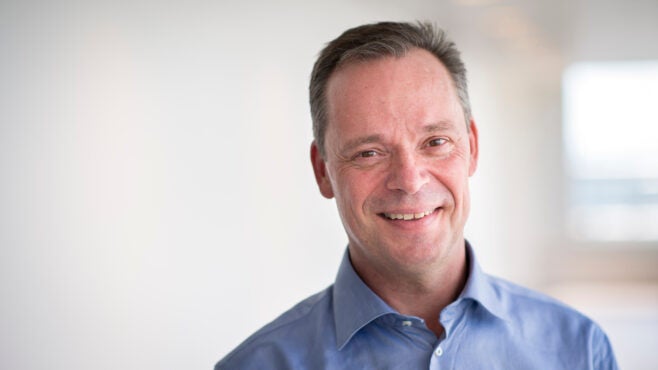 Lighting is one of the few sectors the International Energy Agency (IEA) agrees is on track to support the world's efforts to meet commitments under the Paris Agreement. During his 20 years in the industry, Verhaar has been a key figure in making the industry more energy efficient.
"Back in 2003, we saw the European Parliament trying to translate the Kyoto Treaty into legislation," he says in conversation with Energy Monitor. "We knew we could either duck, and let cement and other sectors take the pressure, or we could look at lighting and see how we could contribute. We brought the sector together and committed to phase out inefficient lighting. Our call in December 2006 to globally phase out incandescent light bulbs was a symbolic milestone in this transition."
Bans on incandescent light bulbs are now commonplace around the world. In 2019, LED sales, encouraged by falling costs, reached a record high of more than 10 billion units, says the IEA. Globally, LED use has grown from a market share of 5% in 2013 to nearly half of global lighting sales in 2019, says the agency. Nonetheless, "continued robust growth is needed for LEDs to make up over 90% of sales by 2030", it insists.
Lighting's share of global electricity consumption fell from 19% in 2006 to 13% in 2018, and is projected to decline to 8% by 2030 if cutting-edge, energy-efficient technologies are adopted. Fully ditching old-fashioned light bulbs in favour of LEDs could save more than 1.4 billion tons of CO2 a year, avoid the construction of 1,250 power stations and lead to annual energy savings of €272bn.
"In 2006, two-thirds of our sales volume was incandescent bulbs," says Verhaar. "At a global level, the market consisted of a stable level of 12 billion pieces of energy-guzzling bulbs."
Since then, this figure has reduced to two billion, with most of these bulbs now found in emerging and developing countries. In India and Latin America, the company is working with the UN to create policy frameworks that will phase out incandescent bulbs. Change takes "a bit longer" in these countries because governance is less developed and there is less market surveillance, says Verhaar.
Ending the production of incandescent bulbs would seem to be the simplest solution, but Verhaar argues such an approach would be misguided.
"If we stop producing them, somebody else will jump in," he explains. "It would be like asking Volkswagen to stop making cars. We have to be here to drive new technology. The transition will not take place if we walk away. By being at the party, we are best placed to drive change."
Four building blocks
Four "building blocks" should be at the heart of the sector's transformation to a low-carbon industry, says Verhaar.
First, technology. "We need more climate-friendly, smart technology," he says, citing Interact, an internet platform created by Signify. It enables businesses or cities to connect their lighting systems and collect data about usage that can help them implement energy-saving, and other, solutions. The platform can, for example, enable the analysis of data from sensors in street lights that measure air pollution or from sensors in offices aimed at reducing or increasing the amount of light in a building to create optimal working conditions.
Ambitious policies setting carbon emission reduction targets and encouraging buildings to become smarter and more efficient are the basis of Verhaar's second building block. The IEA agrees that market forces alone will not bring about change in the lighting sector fast enough.
"To raise the share of LED sales to more than 65% of the residential market by 2025, countries need to take advantage of recent sales trends and update their regulatory policies," says the agency. "Setting and upgrading minimum efficacy levels would help phase out less-efficient halogen and compact fluorescent lamps."
Thirdly, business models that enable financing are needed, insists Verhaar. Change needs to happen at scale and changing one bulb at a time will not be enough to meet climate targets. Signify increasingly works with whole companies or cities to change all their lighting as a single project.
"Scale makes projects more financeable and cheaper," says Verhaar. "The bigger, the better."
The fourth building block for him is communication. "We need to make the transition more understandable," says Verhaar. This means explaining the full benefits of highly efficient lighting. "Better lighting reduces traffic accidents, people are more productive – lighting changes how you feel," he says.
Innovation and climate action
Verhaar wants to get people excited about low-carbon lighting and to understand how climate action can be combined with innovation to create new products.
"While LED lighting saves up to 80% of electricity, it also provides benefits in digital communication," he says, citing Signify's Lifi product that uses light waves, rather than Wi-Fi, to transmit data.
Being progressive is also a great way to encourage the best young minds to come on board.
"People looking for their first job are hugely motivated when they see companies that are working for the future," says Verhaar.
The company announced this autumn that it had achieved carbon neutrality for its operations globally by powering all offices and factories on 100% renewable electricity, using more energy-efficient technologies and more sustainable modes of transport, optimising logistics planning and through a carbon offsetting programme.
In addition to leading change at Signify, Verhaar uses his position as Europe Chair of the Corporate Leaders Group, part of the University of Cambridge's Institute for Sustainability Leadership, to help other companies follow suit.
"A leader cannot behave as a follower," concludes Verhaard. "We cannot stand on the sidelines. It is not the big that eat the small, but the fast that eat the slow. Companies like Kodak and Nokia were left behind because they were too slow in transitioning to new technology. We saw the need to transform." And to ensure that all companies do likewise, for their own survival and the survival of society in the face of climate change, "we need milestones and commitments".