When the EU passed its first CO2 limits for heavy-duty vehicles in 2019, it was the end result of a hard-fought battle. Cars have had CO2 emission limits in Europe since 2009, but trucks were always a harder nut to crack. They have very different properties and uses than cars.
The new EU legislation will require automakers to reduce CO2 emissions from new trucks by 15% by 2025 and 30% by 2030, compared with 2019 levels. To help with this transition, truck makers whose electric, hybrid and hydrogen vehicles make up at least 2% of new truck sales will be rewarded with a less stringent CO2 target. Several different fuels can be used to reach the target, from liquefied petroleum gas to electricity to hydrogen.
How to decarbonise trucks is a concern given that they account for 22% of European road transport emissions today while making up only 2% of vehicles on the road. Their emissions contribution is expected to increase with more freight transport, while passenger car emissions go down. The European Commission expects truck activity to rise by more than 50% from 2010 to 2050.
Why are truck CO2 emissions so much harder to regulate than cars'? Acea, the European automobile manufacturers association, says trucks' widely varied uses mean their emissions cannot be addressed with a "one-size-fits-all" policy. "No one truck is like another," says ACEA. "The same tractor or engine may end up pulling very different trailers and combinations, affecting the CO2 emissions of the complete vehicle." Vehicles' uses and cargos also vary significantly and this too can effect CO2 emission measurements.
Climate campaigners argue much of the difficulty has been generated by truck makers themselves, however. All major EU truck makers engaged in a cartel to fix prices and delay the introduction of clean technology from 1997 to 2011, says Stef Cornelis from campaign group Transport & Environment. "The European automotive industry has a notorious track record of collusion," he says. "EU regulators stand warned. A door must not be left open for manipulation and cheating in emission reduction targets." The solution, Cornelis believes, is for the European Commission to come forward "as soon as possible with a rigorous methodology to check and adjust if necessary the baseline values [against which emission reductions are measured]".
How well do you
really

know your competitors?

Access the most comprehensive Company Profiles on the market, powered by GlobalData. Save hours of research. Gain competitive edge.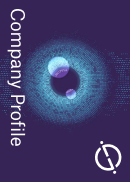 Company Profile – free sample
Thank you!
Your download email will arrive shortly
Not ready to buy yet? Download a free sample
We are confident about the unique quality of our Company Profiles. However, we want you to make the most beneficial decision for your business, so we offer a free sample that you can download by submitting the below form
By GlobalData
ACEA disputes the idea that truck makers have resisted making cleaner vehicles, pointing out that modern European commercial vehicles are a third more fuel-efficient than 30 years ago, producing less CO2-per-tonne than most passenger cars.
In December 2019, Europe's main truck manufacturers put out a joint statement saying that to meet the EU's 2050 decarbonisation target, all new trucks sold in Europe must be fossil-free by 2040. Now, they say, the regulations need to be flexible enough to choose the best technology to reduce emissions.
LNG
That trucks usually go back and forth along a specific trade route has been both their greatest blessing and greatest curse when it comes to reducing emissions. The heavy loads and constant driving mean huge emissions. However, the set pick-up and drop-off points give interesting new possibilities to refuel. Since many trucks pick up goods at sea ports where liquified natural gas (LNG) from overseas is delivered, one idea is to fuel these trucks with this imported fuel.
However, while emissions from LNG might be lower than from diesel, this is not the preferred solution for climate campaigners.
A study conducted in 2019 by the research organisation TNO, commissioned by the Dutch government, found that trucks powered by LNG cause up to five times more air pollution than diesel trucks.
Gas trucks are not clean and can actually be worse than diesel. – Stef Cornelis, T&E
The study also found the CO2 emissions savings to be minimal. LNG-powered trucks with spark ignition engines recorded tailpipe greenhouse gas emissions just 3–5% lower than the diesel truck with the lowest test result. When the climate impact of extracting and transporting the gas is factored in, these LNG trucks would actually have a greater climate impact than diesel trucks. Trucks with a high pressure direct injection rather than spark ignition reduce greenhouse gas emissions by 14%.
"Gas trucks are not clean and can actually be worse than diesel," says Cornelis. "The gas industry is desperate to convince policymakers that gas trucks have a climate benefit because they want to grow their market. The simple fact is that it is a fossil fuel just like oil and coal, so it needs to be phased out."
Electric
The preferred technology solution for climate campaigners is electricity, but the weight of heavy-duty vehicles, and their long drives far from urban areas, make this a difficult technology for freight.
ACEA says that for electricity to work for road freight, a massive investment in charging infrastructure is needed from European governments.
"Frankly speaking, the main problem here is that the Commission still has to realise that it cannot separate its ambitions for reducing vehicle CO2 emissions from the need to increase infrastructure availability – for all vehicle categories – with the same level of commitment," says ACEA director general Eric-Mark Huitema.
He adds: "It is quite simple really: the higher the climate targets become, the more ambitious the Commission's deployment plans for charging points and refuelling stations should be. But this is exactly where we still see a big disconnect at EU level. In many countries the necessary infrastructure is simply lacking."
Geert De Cock, electricity and energy manager at T&E, concedes that the infrastructure issue is a roadblock and that electricity may not be appropriate for all road freight. However, it is still the best solution where possible, he says.
"We divide trucks into two segments – below 16t [for urban deliveries] and above 16t [for motorway lorries]," says De Cock. "We see that a lot of truck manufacturers are coming to market with battery electric trucks with a range up to 300–400km. They are already available on the market in a way that fuel cell trucks aren't. These are the lighter trucks that drive from a central depot to their destination and back."
According to a T&E report, trucks with a range of 200–300km can cover most of the EU's urban and regional delivery requirements. In the EU, 90% of road freight trips are for distances below 300km, and they account for almost half (47%) of road freight kilometres travelled.
"For the heavy-duty trucks that drive from Seville to Oslo, there, the race is open," says De Cock. "It could be hydrogen fuel cells, or it could be the Tesla semi. We don't claim to know. We want a zero-emission truck mandate that forces manufacturers to start producing these vehicles, and then we will see what technology wins out in the end."
Hydrogen
At the moment, hydrogen is the sexiest new technology being discussed for heavy-duty vehicles. Although hydrogen's use in transport more generally has been greeted with scepticism, its use in trucks could be the elusive key to solving the freight emissions conundrum. This is because freight solves a major problem for hydrogen, and hydrogen solves a major problem for freight.
One of the main concerns about hydrogen in transport is that refuelling can be dangerous and complicated. That is why it could be well-suited for commercial vehicles that travel specific predetermined routes.
"Hydrogen is quite a challenging fuel to work with," said John Cooper, director-general of industry association Fuels Europe, at an event in September 2019. "To get energy density, you need extreme pressure. Vehicles that run on hydrogen typically run on 700 or 800 bar storage. Existing gaseous fuel vehicles on the road – for example, those that use autogas (liquid petroleum gas) – run at about four bar. So the technology needs a lot of risk management. It is not very suitable as a retail technology."
However, trucks could better handle this complexity.
"There is a consensus among stakeholders that hydrogen will play a key role in long-haul trucking," says Sabrine Skiker of industry association Hydrogen Europe. A number of automakers, including Peugeot, Hyundai and Volkswagen, are investing in hydrogen-powered trucks. For these, electric batteries have limitations because of their weight.
A 40t battery vehicle would need a battery weighing 4t, Skiker says. "To have a similar payload, range and flexibility as now, hydrogen is the way forward," she claims. While a few manufacturers are looking into running hydrogen directly in a combustion engine, most are exploring hydrogen in fuel cells, she adds.
Mark Sutcliffe, Renault's senior vice-president for its Alliance LCV business unit, said at an ACEA-Hydrogen Europe event last year that his company is taking a keen interest in hydrogen for both long-haul and short-haul deliveries.
"Given future key trends, urban logistics vehicles will need to be zero emission," he said. "Clearly, they need to be practical, flexible, quiet, efficient and cost-effective, and this is where hydrogen can play a huge part in the solution. I strongly believe that a fuel cell vehicle as range extender will produce a virtuous circle for urban logistics."
Hyundai is expected to deliver 1,600 hydrogen trucks to the Swiss market by 2025. H2Haul, a project co-financed by the EU's Fuel Cell and Hydrogen Joint Undertaking, aims to develop and deploy 16 zero-emission fuel cell trucks at four sites, starting in 2023. It is also working to install new high-capacity hydrogen refuelling stations. The coach segment has also attracted interest. While no major projects in this area have yet been announced, some are expected in the next 12 months.
The advantage with trucks is that charging infrastructure would only be needed at the departure and destination points. A truck delivering groceries would charge fully at the depot, and could then recharge while making deliveries at the grocery store.
Deciding which trucks are better suited to hydrogen-powered fuel cells and which would be better with battery electric is now an intensive area of study.
An analysis by T&E last year found that while battery electric is the faster and more cost-effective solution, range problems mean hydrogen fuel cells will be better for certain types of trucks. However, it could be a long wait before those trucks are available on the market at a large scale, and at a price that is competitive with diesel vehicles.