"This must be the COP that consigns coal to history," COP26 President Alok Sharma told delegates at last year's UN climate summit in Glasgow, Scotland, after 46 countries signed a commitment to phase out coal. One year later, the COP27 summit in Sharm El Sheikh, Egypt, is taking place amid a global energy crisis, soaring inflation and looming recession. It has not seen much in the way of ambitious climate announcements, but how are countries doing on the commitments they made a year ago?
First, the bad news: paradoxically, the year following the unprecedented commitment to phase out coal looks set to be one where coal power will hit an unprecedented high. The International Energy Agency (IEA) predicts that global CO2 emissions from coal-fired power generation will rise by 2% in 2022.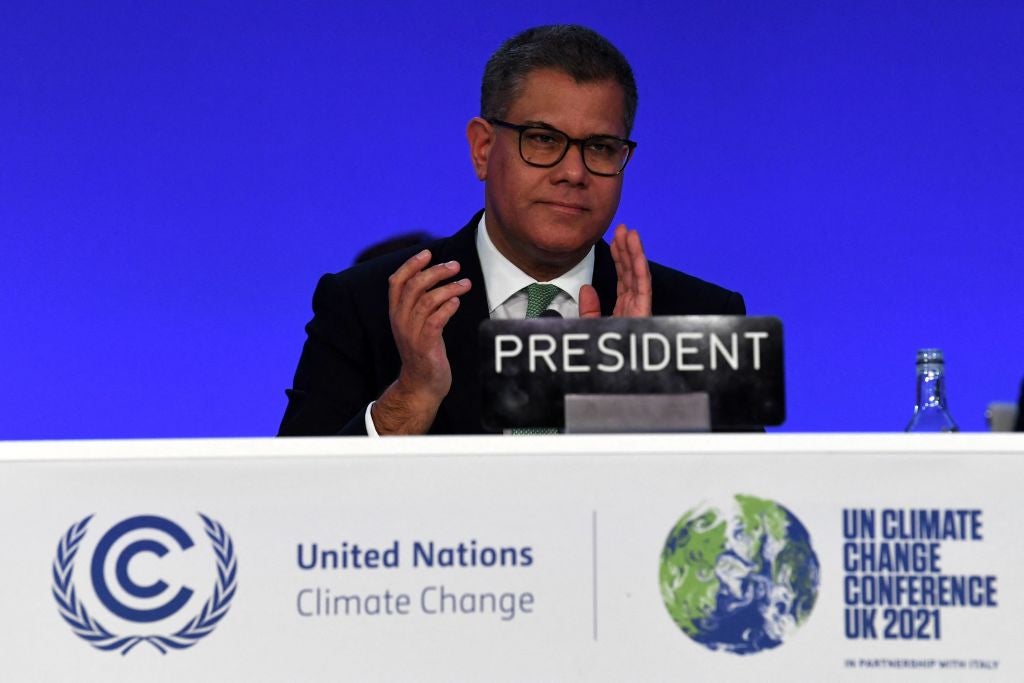 Since the phase-out pledge a year ago, not a single new country has signed on. In the wake of Russia's invasion of Ukraine in February this year, European countries have been scrambling to restart coal power plants to replace Russian natural gas and scupper Putin's energy blackmail.
Meanwhile, China has doubled down on building new coal plants to keep up with increasing electricity demand that is causing sporadic blackouts across the country, and India has been building new coal plants like it is going out of style. Unlike many European countries, neither China nor India signed the phase-out pledge.
"One year on from the global agreement at COP26 to phase down coal, the lack of big announcements and some backtracking is creating nervousness that we aren't making progress," says Dave Jones from the energy think tank Ember.
It all sounds pretty grim – but now the good news: despite these short-term setbacks, the long-term trend still shows that coal is going away, whether coal producers like it or not. "The great clean energy acceleration is under way – clean electrons are already close to meeting the global growth in electricity demand, and then they are ready to come after coal," says Jones. "We are at the beginning of a truly coal-to-clean revolution."
Coal is going the way of the dinosaurs
A report unveiled today (15 November) in Sharm El Sheikh by the Powering Past Coal Alliance looked at 13 different case studies to examine the state of global action to end CO2 emissions from coal power. It finds that more than three-quarters of coal-fired electricity generation capacity in the OECD and EU is now on track to close by 2030. The scale of proposed new coal power plants has collapsed globally since 2015. "Despite a short-term crunch and energy security concerns arising from Russia's invasion of Ukraine, over a long-term trajectory coal is firmly on the way out," the report concludes.
"We have seen remarkable progress on coal phase-out since the world came together at COP26 and that progress must continue at COP27," said the UK Minister of State for Climate Change, Graham Stuart, at the report's unveiling. Stuart is co-chair of the alliance, which was launched five years ago at COP23 in Bonn. "Coal has no future, so we must deliver a just transition for workers and communities, who can benefit from new green jobs and clean renewable energy."
While there has been much focus on Europe restarting coal plants over the past nine months, this is not the only way that European countries have been responding to the energy crisis. Recent analysis by Ember found 19 European governments have accelerated their decarbonisation in response to the Covid-19 pandemic, gas crisis and Russia's aggression. Under the latest national plans, EU countries will reach 63% of renewables in electricity generation by 2030, up from 55% under previous commitments. In the revised plans, EU countries have cut planned 2030 fossil fuel power generation by 31% (272 terawatt-hours) compared with national strategies from 2019.
"Europe now recognises that fossil fuels equal volatility," says Erika Uusivuori from the Centre for Research on Energy and Clean Air, who co-authored the Ember report. "The current energy landscape is unprecedented, but a jump in ambition to cut fossil fuel dependence is now putting countries on a path to more security."
[Keep up with Energy Monitor: Subscribe to our weekly newsletter]
Meanwhile, in the US, the Inflation Reduction Act adopted this summer has set the US on a path towards a carbon-free power sector by 2035. In Australia, the world's tenth-biggest coal power generator, a goal has recently been set to transition the power mix from 70% fossil fuels in 2021 to 82% renewables by 2030. Canada this spring moved forward on commitments to a clean power sector by 2035. All of these steps were taken after Russia invaded Ukraine.
Behind China and India's coal enthusiasm, the trends still point toward a phase-out. China has been investing massively in renewable power over the past year. In the first half of 2022, China's increase in wind and solar generation was able to meet 92% of its electricity demand rise. This meant that fossil fuel power generation fell by 3%. India has achieved 66% of its 2022 target of 175GW of renewables.
"After years of extraordinary growth in clean energy, the 1+N policy framework released last year signifies China's ambitions to transform the whole economy towards a carbon-neutral future," says Ember's Muyi Yang. "The recent power crisis has given additional immediacy for China to expedite the process of rebuilding its power system around clean energy."
Coal phase-out: challenges for a just transition
However, this doesn't mean the transition is going to be easy. The recent cases of rolling blackouts in South Africa, which is trying to phase out coal (though it did not sign the pledge), has been a cautionary tale pointed to by reluctant governments.
The Powering Past Coal report outlines a number of policy recommendations to avoid situations like this, particularly in the context of the current energy crisis, including developing transition mechanisms to speed up the retirement of coal power plants, as well as science-based timeframes to phase coal out of investment portfolios and shift those to clean energy. The report highlights recent guidelines in France as best practice in this regard and also points to the transformation of a Danish oil and gas company into a green energy pioneer as an example of successful technological transformation.
"The coal-to-clean transition won't be easy, but there is no winning our fight against climate change without it," Mafalda Duarte, CEO of the Climate Investment Funds, a global leader in climate finance and a member of the alliance, said at the report's launch. "In the developing world, where millions of people depend on coal for their livelihoods, this moment demands a well-planned just transition that addresses coal's complex staying power and supports those most at risk. This report paints a clear path forward. It shows what is possible if we remove key barriers to change, swiftly provide the concessional finance needed, and help relevant institutions and stakeholders embrace transformational change.''