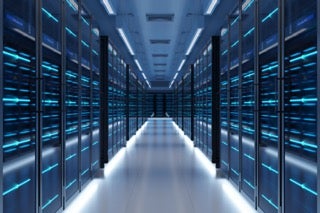 A standardised energy measurement system for sustainable Bitcoin mining has been launched by Energy Web, an independent non-profit dedicated to developing open-source software for clean energy solutions.
In a first for the industry, the Green Proofs for Bitcoin (GP4BTC) initiative intends to issue certifications to Bitcoin miners based on their clean energy use and contribution to grid stability via demand response.
Bitcoin mining, the process by which new Bitcoins are created and transactions are verified via blockchain, has been subject to intense scrutiny over its significant electricity consumption and associated environmental impact. Its use of power grids means it contributes to carbon emissions and strains those grids.
GP4BTC aims to incentivise and reward sustainable Bitcoin mining. Energy Web hopes that certified miners will get enhanced access to institutional finance and other benefits as they invest in sustainability.
"Bitcoin's electricity consumption and environmental impact have drawn criticism," said Amy Westervelt, head of the GP4BTC initiative at Energy Web, via a press release.
"While some leading miners are working towards reducing their carbon footprint, the industry lacks a unified definition and framework for assessing sustainability. Green Proofs for Bitcoin aims to address this gap."
GP4BTC assesses miners via two key scores, namely a Clean Energy Score and a Grid Impact Score. These scores consider operational data, such as location and energy consumption, to assess miners' use of renewable electricity and demand flexibility. The scoring system aligns with best practices for sustainability leadership in other industries, says Energy Web, and with corporate environmental, social, and governance (ESG) reporting standards.
The development of GP4BTC has been a collaborative effort, engaging more than 35 miners, non-government organisations, grid operators, and other participants from the energy and crypto markets. The initiative was launched with five certified sustainable Bitcoin miners, notably Argo Blockchain, Cowa, DMG Blockchain Solutions, Hive Blockchain Technologies, and Gryphon Digital Mining.