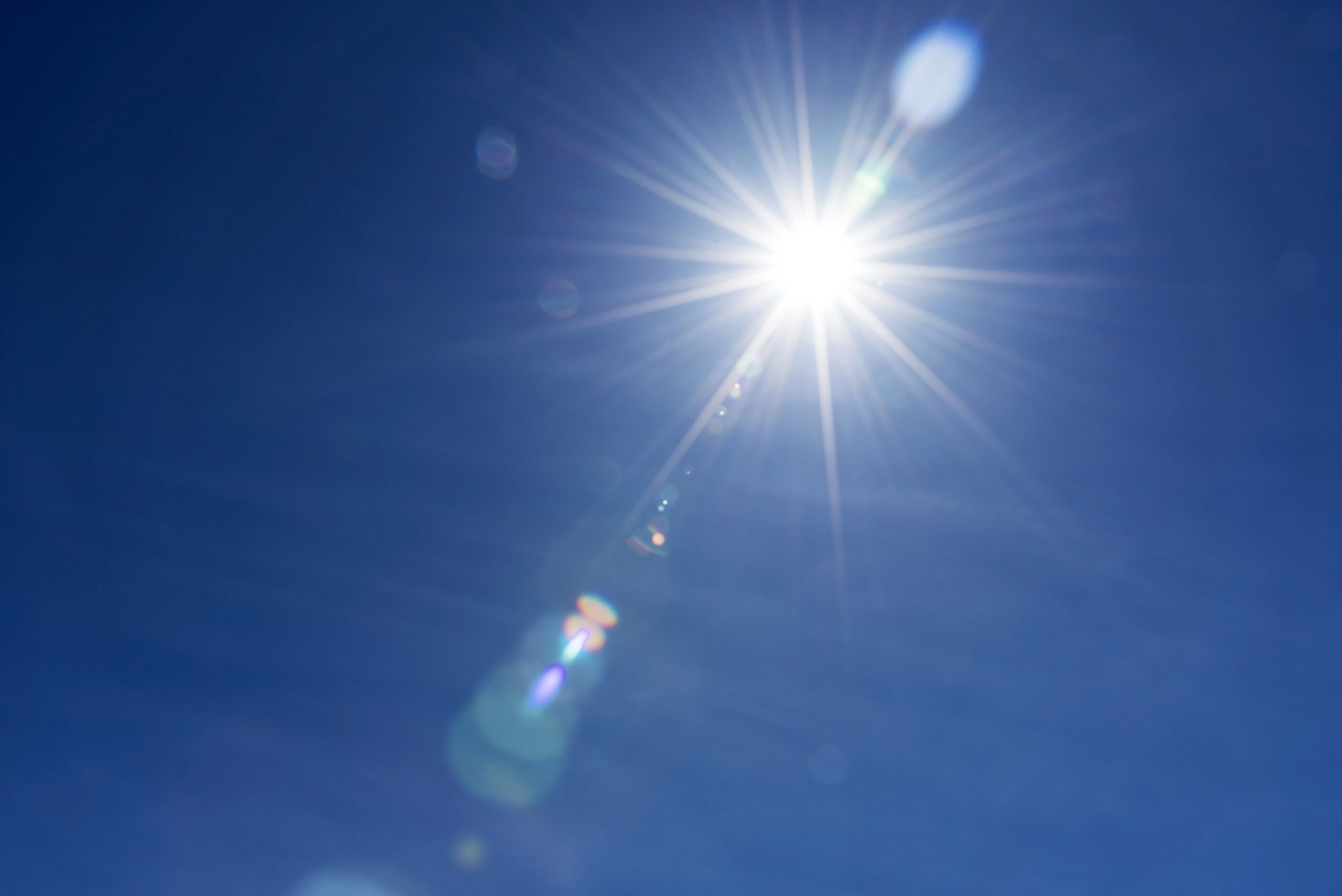 Temperatures have hit record highs across the European continent as the EU wraps up its work before the summer break. On 20 July, the European Commission proposed a gas demand reduction plan to get the EU through a winter with potentially very little or no Russian gas. On 13 July, the European Parliament's industry and energy committee voted to further raise 2030 targets for renewable energy and energy efficiency, in response to Russia's invasion of Ukraine. Whether for heating or cooling, energy is increasingly a scarce and expensive commodity, and the current heatwaves suggest the latest acceleration towards climate neutrality cannot come too soon.
In 2020, the UK MET office modelled what temperatures would look like in 2050, but that forecast has already become reality. In accordance with those predictions, studies warned that global cooling demand would increase fivefold and the number of cooling appliances would quadruple to 14 billion. With the arrival of record temperatures three decades early, experts are concerned that the world is ill-prepared to cope.
Cooling makes the world hotter
Cooling technologies remain overwhelmingly powered by fossil fuels.
The production and use of refrigerant gases called hydrofluorocarbons (HFCs) also threatens to exacerbate global warming by as much as 0.4°C by 2100.
In 2016, Montreal Protocol signatories agreed to the Kigali Amendment, pledging to restrict the production and use of HFCs from 2019. One alternative is natural refrigerants, which are naturally occurring substances like CO2 or ammonia. While natural refrigerants cause negligible carbon emissions and do not damage the ozone layer, they can be controversial for their potential chemical footprint. The European FluoroCarbons Technical Committee, which represents HFC suppliers and producers, warns that ammonia can lead to changes to soil and water quality, for example.
"Refrigerants are a true dilemma," says Kristian Strand, president of commercial compressors at Danish energy company Danfoss. "On the one hand, if we use natural refrigerants then we eliminate global warming potential. On the other hand, there is a discussion on the chemicals and what [environmental] impact they have. But they are not supposed to [leak], so it is thinking about how we build systems that are tight," he adds.
Rita Tedesco, head of energy transition at Environmental Coalition on Standards (ECOS) takes a different view. "The overwhelming majority of natural refrigerants used for household and commercial cooling appliances pose very few environmental risks, definitely far fewer than fluorinated refrigerants," she says. "Ammonia is subject to stringent safety standards and is almost entirely used in industrial refrigeration. Leakage emissions of ammonia used as a refrigerant are very small compared to fluorinated gases: even the smallest leaks can be easily detected because of its smell," she adds.
"[Refrigerants] are a non-issue if time and resources are invested," says Thomas Nowak, head of the European Heat Pump Association. "If tight timelines are applied, [they become a less secure option]."
What is clear is that if rising global temperatures continue to be countered with current cooling practices, their high emissions risk making the world an even hotter place.
The case for more energy-efficient cooling is not just environmental but a necessity given the increasing volatility and scarcity of energy, says Strand. "We will not be able to serve the growing population with air-conditioned offices, buildings or even enough food [if we do not use energy more efficiently]," he notes.
Propelled by Europe's race to find an alternative to Russian gas come wintertime, much of the decarbonisation conversation has been dominated by clean heating technology. However, across Europe, unbearable heatwaves are exposing countries' ill-preparedness to meet surging demand for clean cooling.
A University of Birmingham study predicts that demand for cooling will soon overtake that for heating, a prospect European countries' climate and energy targets have not yet accounted for. The European Commission's current proposal to revise the EU's energy efficiency directive names clean cooling technology as a priority, but it is far from becoming law. The EU Parliament's full plenary will discuss the proposal in September and then negotiations with member states will begin.
"It is a massive task," says Strand. "If you look at all the figures [for cooling demand and supply] you can get a little depressed. Looking towards 2050, we think, how are we going to make it? That is why we are so persistent on energy efficiency, it is often overlooked [as a solution]."
By 2030, Danfoss aims to produce 80% of its products using the circularity approach and create circularity collaborations with its top 25 clients.
Efficiency and standards
Doubling the energy efficiency of cooling by 2050 would reduce the need for additional electricity generation capacity to meet peak demand by 1,300GW, calculates the International Energy Agency (IEA) – equivalent to all the coal-fired power generation capacity in China and India in 2018. It could also save up to $2.9trn on electricity generation, transmission and distribution costs.
Together with natural refrigerants, the IEA says improved efficiency could abate between 210 and 460 billion tonnes of CO2-equivalent emissions from cooling over the next four decades.
While high efficiency air conditioners (ACs) are available on the market, most customers choose to buy two to three times less efficient models, the IEA notes. It estimates that, by 2030, energy efficiency regulations could increase AC energy efficiency by around 50%, putting cooling on track to its Net Zero Emissions by 2050 Scenario. Efficiency standards in product design and production are a crucial safeguard against the potential surge in inefficient cooling technology over the next few decades.
"We need to think about circularity," adds Strand. "To what degree is your product reusable and recyclable? What is the lifetime of your product?"
Heat pumps: not just heat
Nowak believes the solution lies in switching to different technologies such as heat pumps. Heat pumps are more effective than air conditioning during heatwaves, suggested a study by US non-profit RMI last year. Nowak says: "[We need to] ban the worst-performing products. A label is not enough. […] We have no cooling problem. We have a technology selection problem. End users choose the cheapest solution and rarely consider both heating and cooling together."
Heat pumps operate by sucking heat from the natural environment – the ground, air or water – and concentrating it into a building to provide heating. The mechanism can be reversed in warm weather to provide cooling. When powered by renewable electricity, heat pumps are carbon neutral.
A 2021 IEA report on cooling notes that energy use for space cooling has more than tripled since 1990, which has had a substantial impact on power grids, particularly during times of high demand or extreme heat. This trend has continued over the past year, in part prompted by increased home cooling as Covid-19 confined people to their homes. Space cooling accounted for nearly 16% of the building sector's final electricity consumption globally in 2020, more than triple what it was in 1990, according to the IEA.
"It is about more efficient systems but also rethinking how we use the energy we already put out there," says Strand. He suggests using heat pumps to channel waste heat from big energy consumers such as data centres or supermarkets into cooling.
Nowak agrees. "Instead of discharging [waste heat] into the environment as "thermal waste," we should use it [for energy]," he says.
One of the greatest barriers to a large-scale heat pump roll-out is that they require expert installation, and the number of experts that would be required to meet surging cooling demand is far more than is currently available.
[Keep up with Energy Monitor: Subscribe to our weekly newsletter]
"We in the industry have an obligation to work together and to provide training and education," says Strand. "Otherwise, when you look at the demand, we will have no chance. We need to get more people interested to work [in the field]," he adds. Strand also suggests that heat pump component design can be further improved, "so that our customers don't need a refrigeration technician or electrician to install [the technology]".
Editor's note: This piece was updated on 2 September 2022 to include a quote from Rita Tedesco, head of energy transition at Environmental Coalition on Standards (ECOS).