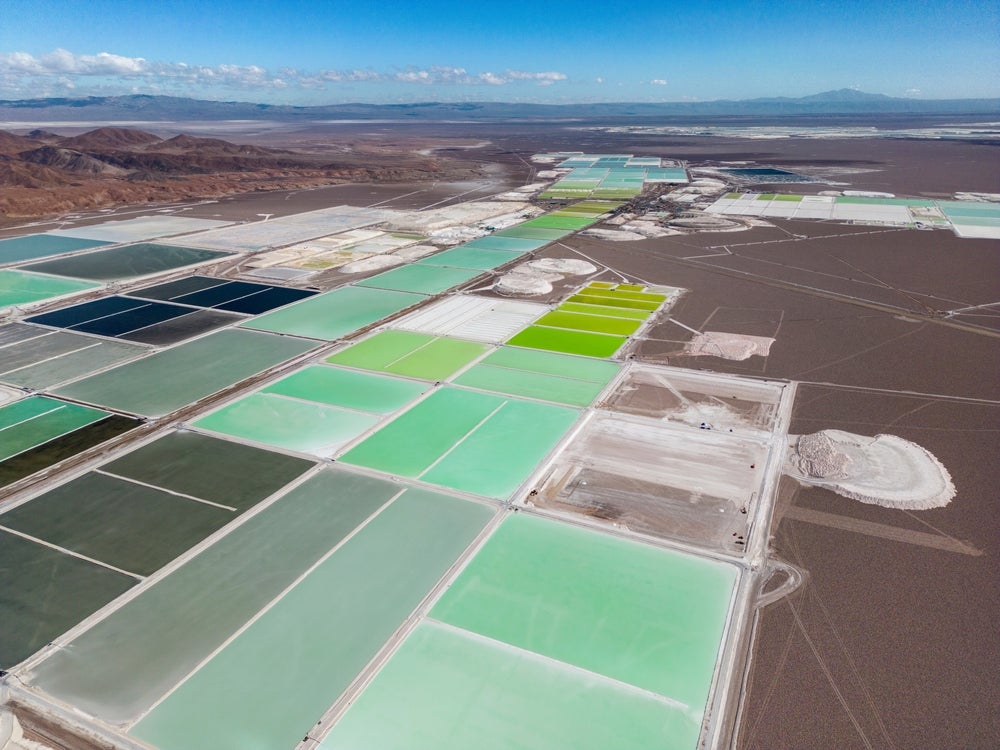 Before the 1960s, life in the Middle Eastern region now known as the United Arab Emirates (UAE) would have looked very much like it had for many hundreds of years. Its subsistence economy was based on fishing, pearling and nomadic herding. Communities were close-knit and dependent on strong tribal ties. Education and healthcare were basic, reliant on local teachers and traditional healers. Lifestyles were largely geared at enduring the hardships of the desert.
But all that was to change in the second half of the 20th century, and today cities like Dubai and Abu Dhabi rise proudly out of the desert as glittering glass and metal symbols of modernity, with the UAE boasting the world's fifth-largest gross domestic product per capita (just pipping the Swiss). The reason for this remarkable economic metamorphosis: black gold. The discovery of vast reserves of oil beneath that unforgiving desert has transformed the lives of its inhabitants.
However, humanity must now wean itself from oil and other fossil fuels to preserve a stable climate. Economies will instead be powered by technologies that run on the Earth's infinite renewable resources of wind, sunshine and water, but it turns out that it takes quite substantial natural resources to build, maintain and replace the infrastructure and technologies of the clean energy transition: wind turbines, solar panels, electric vehicles and batteries.
However, with change comes opportunity – and a select few lucky countries are sitting on proverbial gold mines of so-called 'critical minerals' that they hope will make them winners of the same natural resource lottery in which petrostates like the UAE have basked since the dawn of the 'Age of Oil'.
"It is always difficult to judge reserves as new mines are opened every year, but China, Australia and Indonesia have most of the optimised production right now," says Barbara Monterrubio, energy managing analyst at GlobalData, Energy Monitor's parent company. "Probably the ones that are producing the most right now will be the ones with the highest reserves by net zero in 2050. They will be the ones that own and manage all the value chains, and that is unlikely to change even if new reserves are discovered."
Four minerals critical to net zero
It is tricky to definitively rank the most important critical minerals for the energy transition, as their significance will depend on the development of specific technologies and supply chains. Nonetheless, considering their widespread use and impact on core clean energy technologies, there are four main critical minerals earmarked by the likes of the International Energy Agency to play a particularly pivotal role: lithium, cobalt, copper and nickel.
How well do you
really

know your competitors?

Access the most comprehensive Company Profiles on the market, powered by GlobalData. Save hours of research. Gain competitive edge.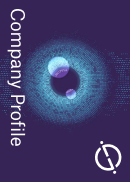 Company Profile – free sample
Thank you!
Your download email will arrive shortly
Not ready to buy yet? Download a free sample
We are confident about the unique quality of our Company Profiles. However, we want you to make the most beneficial decision for your business, so we offer a free sample that you can download by submitting the below form
By GlobalData
Lithium: Lithium is arguably the single most important critical mineral for the energy transition; a fundamental component of lithium-ion (Li-ion) batteries, which power electric vehicles (EVs) and battery energy storage systems. In the transition to renewable energy and electrified transportation, Li-ion batteries will be essential for storing variable renewable energy and enabling the widespread adoption of EVs.
Keep up with Energy Monitor: Subscribe to our weekly newsletter
According to the US Geological Survey (USGS), Australia and Chile boast the largest reserves of lithium available in mines around the world today. Based on today's prices on the London Metal Exchange (LME), those reserves of 9.3 million and 6.2 million tonnes, respectively, are valued at a whopping $324bn and $216bn. Argentina (2.7 million tonnes), China (two million tonnes), the US (one million tonnes) and Canada (930,000 tonnes) are also equipped with substantial holdings of their own.
However, that is just the reserves of the world's existing mines. According to the USGS, the world's 'identified' lithium resources (where economic extraction is potentially feasible) total around 98 million tonnes. These include a vast 21 million tonnes in Boliva, 20 million tonnes in Argentina and 11 million tonnes in Chile. These resources sit in an adjoining area, covered by salt deserts, that has been coined the 'lithium triangle', which could eventually see energy transition minerals transform South America into an economic powerhouse in the way oil has elevated economies in the Middle East.
Cobalt: Cobalt is another key ingredient in Li-ion batteries, supporting their stability and performance by preventing overheating and extending their lifespans. The cobalt supply chain, however, is riddled with ethical and environmental issues such as the widespread use of modern slavery and child labour in the artisanal mines of sub-Saharan African countries. Efforts are under way to find more sustainable materials to replace the cobalt in batteries, but for the time being the mineral will remain fundamental to the growth of EVs and battery energy storage systems around the world.
The Democratic Republic of Congo (DRC) is by far the largest global supplier of cobalt, possessing almost half of all cobalt reserves in global mines today. That four million tonnes of the mineral is currently valued on the LME at $133bn, but locals in the capital of Kinshasa will be hesitant to celebrate that potential windfall as they have yet to see the benefits of their abundant diamond reserves – a widespread phenomenon in many commodity-rich developing countries known as the 'resource curse'. This curse refers to a phenomenon where countries rich in natural resources, particularly minerals and commodities like oil, often experience economic and political challenges – typically caused by geo-economic exploitation by richer nations – that can hinder their development and overall well-being. Just ask Venezuelans how flush they currently feel from their vast oil reserves.
Visit Energy Monitor's new Critical Mineral Tracker: Track production data and forecasts for lithium, cobalt, nickel and copper, plus reserves, visualised against demand
"Even if countries have realised the potential of their reserves, they might not have the money to exploit it," says Monterrubio. "In many African countries right now, it is Chinese companies that are exploiting these resources, not the country itself."
The world's identified terrestrial cobalt resources are around 25 million tonnes, mostly residing in deposits in Australia, Canada, Cuba, the DRC, Russia, the US and Zambia. More than 120 million tonnes of cobalt resources have been identified in polymetallic nodules and crusts on the floor of the Atlantic, Indian and Pacific Oceans. These resources, among others, have sparked a global race to develop deep-sea mining operations that threaten to cause massive disruption to marine ecosystems if pursued recklessly.
Copper: Another indispensable mineral for the energy transition is copper. Copper is a vital component for modern electrical systems; used in power generation, transmission and distribution infrastructure, as well as in renewables technologies such as solar panels and wind turbines. As these technologies proliferate and grids expand, demand for copper to ensure efficient electricity transfer and storage will continue to rise.
Chile boasts the lion's share of the copper that exists in global mines today. The country possesses 20% of global supply: 190 million tonnes, valued today at $1.6trn. Australia (97 million tonnes), Peru (81 million tonnes), Russia (62 million tonnes) and Mexico (53 million tonnes) also have significant reserves of their own.
There is currently a global shortage in copper markets that could last until 2030, fuelled by increasingly challenged South American supply streams and higher demand pressures. Despite the current deficit, a 2015 USGS study of global copper deposits revealed there were identified resources totalling 2.1 billion tonnes, with undiscovered resources containing an estimated 3.5 billion tonnes. Copper is also one of the world's most recyclable metals.
Nickel: The last of the energy transition's four major minerals is nickel. Nickel is another key ingredient in Li-ion batteries, particularly in advanced cathode chemistries. High-nickel cathodes support a higher energy density and enhanced battery performance, improving the range and functionality of EVs and the efficacy of battery energy storage systems.
Australia and Indonesia boast the world's largest reserves of nickel in global mines today. Both have 21 million tonnes of the stuff, which in today's prices equates to approximately $425bn. Brazil (16 million tonnes), Russia (7.5 million tonnes) and New Caledonia (7.1 million tonnes), a French colonial territory in the South Pacific, also possess substantial reserves. With Russia a leading supplier of the commodity, there were fears of a global shortage in the wake of Russia's invasion of Ukraine. However, Indonesia has upped its own production, easing some of the pressure on prices.
There are around 300 million tonnes of identified land-based nickel resources around the world today. However, extensive nickel resources have also been found in manganese crusts and nodules on the ocean floor.
Finally, a special mention must go to the wide array of rare earth elements (REEs), spanning esoteric metals such as neodymium and dysprosium, that are also vital for manufacture of the high-performance magnets used in EV motors and wind turbines. These magnets allow higher energy efficiency and power density and are crucial for both clean transportation and renewable energy generation. Due to how many REEs there are, and how much they vary in price, for practical reasons we have chosen to leave them out of this statistical analysis, but that makes them no less fundamental to the energy transition.
The big three
Indeed, while all these critical minerals are currently viewed as essential to the energy transition, it is worth noting that transition involves a complex and ever-changing interplay of various minerals, technologies and supply chains. Ongoing research and development may lead to changes in the importance of certain minerals or the emergence of new alternatives over time.
The prices of these commodities will also vary wildly as market dynamics shift. "The prices are likely to go up as scarcity does, but it is difficult to predict as some technologies may find alternative materials that they can use instead of a specific mineral," says Monterrubio.
Read more from this author: Oliver Gordon
Nonetheless, even with all those caveats, it is possible to take a snapshot of the current critical mineral landscape, and its economic value, to gain a rough understanding of which countries could be the equivalents of today's petrostates in the net-zero world.
When combining the value of all the lithium, cobalt, copper and nickel reserves in mines today, two big winners of the energy transition are apparent: Chile and Australia. Both countries have a long and proud history of mining, and it appears that gravy train is set to keep chugging for the foreseeable future. Chile sits atop the lot, with an eye-watering $1.89trn worth of critical mineral reserves, followed by Australia's hefty $1.49trn holdings. Russia, Peru and Indonesia lead the best of the rest, with $671bn, $667bn and $644bn reserves, respectively, followed by Mexico ($437bn), the DRC ($356bn), Brazil ($333bn), Poland ($247bn) and Kazakhstan ($165bn).
However, it will be the countries that can wield and control these reserves in the most strategic manner in the geo-economic arena that will emerge as the critical minerals powerhouses of the energy transition. Sadly, that often tends to favour the richer nations, but oil-based economic transformations like the UAE's will offer hope to the likes of the DRC that more auspicious times lie ahead.
"Definitely China, the US and Australia are three countries that are really strong economically and also in minerals reserves and mining," says Monterrubio. "As well as controlling several value chains, they have reserves of the base minerals that so many energy transition industries rely upon. They will really dictate the prices of these minerals going forward, and even other countries with large reserves will have to rely on those big three for the investment and technical know-how to exploit them."
In a recent example of that reach, China introduced an export restriction on the rare earth mineral gallium earlier in August, which has seen the price of the commodity surge by more than 50%. The move was a reaction to the US introducing sweeping rules aimed at cutting China off from obtaining or manufacturing key chips and components for supercomputers.
In other words, the games have started. Perhaps we will even see the emergence of a critical minerals cartel to buoy prices, much like Opec has done with oil since the 1960s.