It is widely acknowledged that we are not acting quickly enough to address climate change. Global emissions have now exceeded pre-pandemic levels, China and India continue to build coal plants across their countries, and even the EU – long lauded as a climate leader – was told this month it needs to double the pace of its wind and solar roll-out to be on track for 1.5°C. 
One area where progress has been pleasingly apace is the adoption of electric vehicles (EVs). Sales of EVs – defined in this article as both battery electric vehicles (BEVs) and plug-in hybrid vehicles (PHEVs) – doubled in 2021 on a year-on-year basis, to hit 6.6 million worldwide. Back in 2012, just 120,000 electric cars were sold.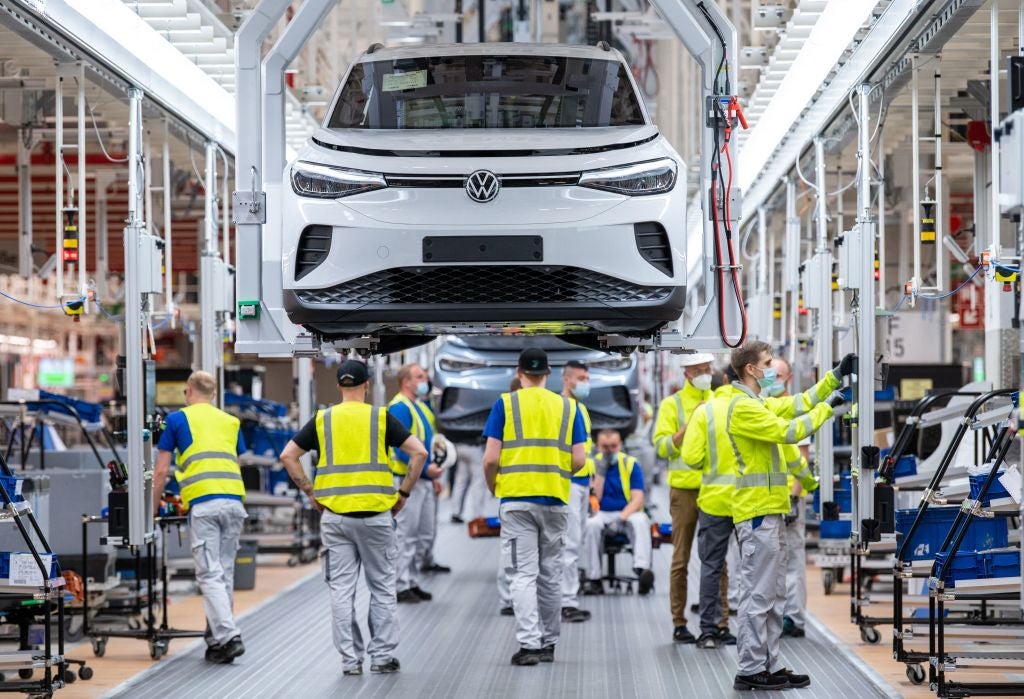 The International Energy Agency (IEA) said in its net-zero pathway that 60% of new passenger cars must be EVs by 2030 for the world to be on a trajectory for net zero by mid-century, with all cars being so by 2050. While sales of EVs only made up 8.3% of cars sold in 2021, projected exponential growth means that EVs are one of the few areas the IEA believes to be on track for net zero 2050.
As growth continues to increase, analysts have suggested the world could be nearing the point when volatile early adoption trends are overtaken by mainstream demand, and EVs will very quickly grow to occupy most – then all – of the car market.
Progress in particular markets
"There are three things that need to happen in the transition to clean road transport," says Ben Nelmes, from independent transport research organisation New AutoMotive. First, consumers need to be convinced that EVs are "a practical and realistic option" for them. Second, car manufacturers need to "make and sell a wide range of EVs" that suit consumers' needs.
How well do you really know your competitors?
Access the most comprehensive Company Profiles on the market, powered by GlobalData. Save hours of research. Gain competitive edge.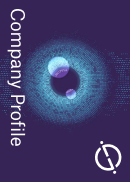 Company Profile – free sample
Thank you!
Your download email will arrive shortly
Not ready to buy yet? Download a free sample
We are confident about the unique quality of our Company Profiles. However, we want you to make the most beneficial decision for your business, so we offer a free sample that you can download by submitting the below form
By GlobalData
Third, says Nelmes, there are a huge number of polluting internal combustion engines that need to be retired and replaced with electric motors and batteries. "It is only then that we will have a fully car-electrified market," he concludes.
All major car manufacturers are now working towards net-zero targets, and many governments are legislating to encourage the uptake of EVs. This all means that EVs are making significant inroads in a number of markets, and the three outcomes that Nelmes describes are beginning to be realised. 
But are we anywhere near crossing tipping point to mass adoption? To understand this, let us home in on some of the EV market leaders. 
At the front of the pack is Norway, a country where, over the course of 2021, 65% of new car registrations were all-electric BEVs and 28% were hybrids (22% plug-in hybrid, 6% non-plug hybrid), according to data from OFV, the Norwegian Road Traffic Information Council. This represents massive growth: as recently as 2018, 31% of cars sold were BEVs, increasing to 42% the following year, and 54% in 2020.
The success of EVs in Norway is the result of a series of wide-ranging policies that have transformed the traditional perceptions of EVs as too expensive or lacking in range. Robbie Andrew, from the CICERO Center for International Climate Research in Oslo, highlights more than a dozen different taxes, subsidies and regulations that shape the country's automobile market. These include VAT exemptions for BEVs, one-off registration taxes that increase if a car emits more, lower annual ownership taxes for BEVs, exemptions from road tolls and reduced ferry toll rates for BEVs, differentiated parking fees, significant public investment in charging networks, and bus lanes opening up to BEVs.
"Norway is certainly leading, and the government's incentives are a big part of that," says Andrew but he says other markets are starting to follow the same curve.
Research company BloombergNEF has said that countries cross the EV tipping point when EV sales pass 5% of overall car sales – a benchmark Norway passed back in 2013. Data shows the first six months of 2022 saw the US join China and a host of European countries in crossing this benchmark. In all, at least 18 countries have reached the 5% tipping point, with car markets in Canada, Australia and Spain now also approaching it.
In Europe as a whole, the uptake of hybrid vehicles and BEVs is beginning to increase rapidly, shows data from the European Environment Agency. The BEV and hybrid share of total registrations across the continent increased from 3.5% in 2019 to 11% in 2020 – or 550,000 to 1,325,000 units.
Manufacturers are also adjusting production lines to meet new EV demand in certain markets, shows data. The UK and Germany now both produce more than 20% EVs from their car factories, while China – the largest producer of cars by volume – now produces 25% EVs. The Asian superpower accounted for 57.4% of global EV production in 2021, exporting around 500,000 vehicles in 2021.
Africa: A glut of second-hand ICE vehicles
The EU, China and US may be the largest car markets in the world, but they do not represent the entire global market. Markets in South America, Africa and elsewhere in Asia are smaller, but they are expected to see massive market growth in the coming years, much of which is not likely to be electric.
"Motorbikes and mopeds are more widely used and often as polluting as cars in other markets," says Nelmes. "There needs to be a renewed drive towards electrification [for them]. [In addition] global challenges remain for vans and heavy goods vehicles." He believes that while the world is certainly "edging in the right direction", we remain "a long way from any EV tipping point" globally.
The uncertainty around EVs at global level can be better understood if we look at Africa, a massive market of more than 1.3 billion people. Currently, only around 100,000 cars are sold per year on the continent (excluding South Africa). There are only 180 vehicles per 1,000 inhabitants, compared with 830 in North America.
A 'conservative' EV growth estimate from the African Association of Automotive Manufacturers predicts the number of cars sold will reach two million per year by 2035. Unlike in Europe, African governments have largely not set phase-out dates for internal combustion engines (ICEs), and they lack the financial firepower to introduce wide-ranging subsidies like those in Norway. Undeveloped electricity grids (let alone EV charging infrastructure) mean it would not be practical to introduce EV targets any time soon.
Multinational vehicle manufacturers are currently setting up car production plants in Angola, Ethiopia, Ghana, Kenya, Namibia, Nigeria, Rwanda and South Africa to serve these markets with ICEs. Meanwhile, the ICEs Europe and the US no longer want are often being sold to African consumers, with an estimated 40% of the global exports of used vehicles going to Africa.
"The adoption of EVs will be far from equitable or geographically even," says Somya Joshi from the think tank the Stockholm Environment Institute. "The EV tipping point might be close or already here in the US, Canada and parts of Europe, but a far cry from the Global South, which will instead see a glut of second-hand ICE vehicles when these are phased out in the North."
Supply chain challenges to EV mass adoption
Even in wealthier markets where EVs have a strong foothold, there are a number of problems that need to be solved to avoid supply bottlenecks, which could affect carmakers' ability to meet optimistic growth forecasts.
Manufacturing supply chains need to be able to keep up with booming factory orders. Several car manufacturers have had to halt EV production over the past year because of problems with the supply of microchips. In November 2021, Volkswagen halted production for a week at two German factories, and in February 2022, Ford suspended production at three assembly plants in the US and Mexico. Manufacturers also will need a steady supply of critical minerals like lithium and cobalt for batteries and other associated technologies.
And while all the major car manufacturers may have net-zero targets, work still needs to be done to ensure their factory output matches these targets.
[Keep up with Energy Monitor: Subscribe to our weekly newsletter]
A recent study from the NGO Influence Map found that only two of the world's 12 top automakers – Tesla and Mercedes-Benz – are planning to make enough EVs by 2030 to keep in step with Paris Agreement climate goals. Many manufacturers still need to reconfigure their supply chains and retool their factories to meet the challenge of net zero.
Finally, a massive number of new charging points will be required: the 225,000 that existed in the EU in 2020 need to reach 16.3 million by 2030, according to modelling by the European Commission. If governments don't achieve this jump, consumers in certain regions will feel less able to purchase EVs than, say, consumers in cities.
A question of when not if
Despite these challenges, the car market is undeniably undergoing a massive shift. The examples of Norway and the 18 other markets that have crossed the 5% EV sales threshold show that when a critical mass of new EVs is sold, market forces can quickly propel the market to EVs. Less mature markets, as well as supply chain or infrastructure issues, mean there could be a delay in how quickly the shift occurs on a global level, but it is coming.
The final piece of the puzzle in the transition to an EV market is the retirement and replacement of ICEs that will remain on the roads long after they are sold as new. This will take time: in the UK, there are currently 32 million cars on the road, with only around 1.5 to two million new cars bought and old cars retired every year. Sales of new diesel cars in the UK may have collapsed to less than 10% of the market, but the number of diesel cars on the road remains around 11.5 million, only just less than the 12 million peak.
Yet the energy transition has a habit of beating expectations. "As recently as June 2021, we were seeing estimates that pure electric vehicles [excluding hybrids] would represent the majority of new car sales in 2033," says Oliver Jones, chief commercial officer at UK battery developer Britishvolt, in an interview with Energy Monitor. "But revised figures released in May 2022 have brought that date forward to 2031."
With suitable policy support, there is no reason why EVs cannot continue beating expectations and take the market by storm sooner than anyone expects.