On 15 February Nicola Sturgeon announced she would step down as Scotland's first minister after eight years in the role. The move, which surprised many, opens up questions over what policy changes could come after Sturgeon – including on net zero.
Three candidates will vie for the leadership position: Humza Yousaf, Kate Forbes and Ash Regan. Voting by Scottish National Party (SNP) members opens on 13 March and closes on 27 March, with results expected later that day.
Sturgeon's announcement came on the heels of the Scottish government's recently released draft energy strategy and just transition plan.
The plan, currently out for consultation, lays out how to deliver an energy system in line with Scotland's targets to cut greenhouse gas emissions by 75% compared with 1990 levels by 2030, and reach net zero by 2045.
Its focus is on ramping up renewables and Scotland's potential to become an exporter of green energy, including hydrogen. However, it also sets out plans to move away from new oil and gas exploration – a strong change from just a few years ago, when the goal was maximum oil and gas recovery.
"Just as we were one of the first nations to commercially exploit offshore oil and gas, we are now one of the first to meet head on the practical and moral issues that come from a reliance on fossil fuels," Sturgeon wrote in an article in the Times the day the strategy was released. She first announced the policy shift in the lead up to the COP26 climate conference in Glasgow in 2021.
How well do you really know your competitors?
Access the most comprehensive Company Profiles on the market, powered by GlobalData. Save hours of research. Gain competitive edge.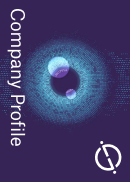 Company Profile – free sample
Thank you!
Your download email will arrive shortly
Not ready to buy yet? Download a free sample
We are confident about the unique quality of our Company Profiles. However, we want you to make the most beneficial decision for your business, so we offer a free sample that you can download by submitting the below form
By GlobalData
The Scottish government has put a heavy emphasis on the need for a "just transition" away from fossil fuels, even tying it into the name of its energy strategy.
The plan also comes on the heels of a bout of heavy criticism from the UK Committee on Climate Change, which in December warned that Scotland's stretching climate targets are in danger of "becoming meaningless" and its climate plan has "glaring gaps".
The leadership candidates
Yousaf, the health secretary, who has emerged as the current frontrunner, has pledged to uphold Sturgeon's socially progressive policy agenda. Last year he defended the SNP's decision to award an additional £5m ($6m) for loss and damage via the UN's climate justice fund. Yousaf has also said he has "good relationships" with Green Party members and would retain that support under the power sharing agreement the Greens have with the SNP, which looks unlikely with the other two candidates.
Forbes, currently Scotland's finance secretary and considered more socially conservative, has also voiced support for Scotland's climate policies. Speaking last year at the launch of the Scottish Taskforce for Green and Sustainable Financial Services, she said the transition to a net-zero economy is "going to be the single greatest social and economic transformation required, perhaps in history and… at its heart it is going to require the reallocation of trillions of pounds of capital".
"I want to position Scotland as a place that helps solve the financial problems of the transition," she added. "I am certainly convinced that although the task is monumental, it is achievable."
Regan, meanwhile, posted on Twitter on Monday that she "will not support an accelerated net-zero path which sees us turn off the North Sea taps, throw 10s of 1000s of oil workers out of jobs, hollow out NE & H&I communities whi[l]st still using and importing hydrocarbons. I will stand up for our oil workers and their communities."
However, she is a member of Holyrood's Net Zero, Energy and Transport Committee, and has reportedly previously voiced support for reaching net zero by 2045.
I will not support an accelerated net zero path which sees us turn off the North Sea taps, throw 10s of 1000s of oil workers out of jobs, hollow out NE & H&I communities whist still using and importing hydrocarbons. I will stand up for our oil workers and their communities.

— Ash Regan MSP (@AshReganSNP) February 20, 2023
How firm is Scotland's 'no' to new oil and gas?
Following the release of the draft energy plan, Scotland is now consulting on whether "there should be a presumption against new exploration for oil and gas". This is what the International Energy Agency recommends globally to limit temperature rise to 1.5°C.
It is worth noting that as a devolved government, this is also an area where Scotland's remit is limited – North Sea oil and gas licensing and regulation is entirely the remit of the UK government.
Still, some would like to see the Scottish government become an objector to that licencing, says Fabrice Leveque, climate and energy policy manager at WWF Scotland. "It has got a political effect rather than a tangible, on the ground one," he notes.
Scotland is a small fossil fuel producer, responsible for just 1% of global oil and gas production in 2019. But many climate advocates say its position as a pioneer of the offshore oil and gas industry, in a leading economy, make what happens here important.
"If we start to talk about phasing down our production, that has a political impact elsewhere and encourages others to do so," says Leveque.
Significantly, Labour leader Keir Starmer said in January there would be no investment in new oil and gas fields in Britain under a Labour government.
Despite pressure from campaigners and the Scottish Greens (the SNP's partners in government), Scotland has not yet joined the Beyond Oil and Gas Alliance, a group of countries co-chaired by Costa Rica and Denmark who announced at COP26 their intention to phase out oil and gas production.
Still, the Scottish government has argued that the decline of Scotland's oil and gas industry is inevitable, citing figures that show it will reach around 35% of 2019 production levels by 2035, and 3% of 1999 production by 2045. "The inescapable fact is that the North Sea is now a mature basin," wrote Sturgeon. "Even without the climate crisis, we have a duty to plan now for life after oil and gas."
The plan to move away from oil and gas incited an outcry among many oil industry voices, however. They argue that reducing oil and gas production prematurely would simply increase the UK's reliance on fossil fuel imports, risking its energy security while putting jobs at risk.
In a report published in November 2022, Offshore Energies UK (OEUK), the leading trade body for the UK's offshore energy industries, argued that new oil and gas exploration is "key to UK energy security and the energy transition".
"Scotland gets 79% of its total energy from oil and gas according to its latest official figures," said Jenny Stanning, external relations director at the OEUK, in a press statement.
However, she emphasised the body's support for Scotland's 2045 net-zero target, and welcomed commitments to develop a Scottish hydrogen economy and the Acorn carbon capture and storage (CCS) project.
A first just transition plan
The Scottish government's most relevant powers when it comes to offshore oil and gas are in skills and training – both highly relevant for the just transition. An estimated 71,500 people work in the oil and gas industry and its supply chain in Scotland.
Scotland has had a just transition commission for a number of years, but the plan released last month is its first just transition plan. Some were disappointed by its lack of detail. "[M]uch is yet to transpire around how increasingly ambitious plans to transition rapidly away from oil and gas will map to the transition of the workforce," said Karen Turner, director of the Centre for Energy Policy at the University of Strathclyde, in a press statement.
"It doesn't really paint the picture or the specifics of how the government's vision for various technologies translates directly into on-the-ground change," says Leveque. "It doesn't convey a coherent vision for some jobs increasing, lots of jobs transitioning, some things decreasing."
[Keep up with Energy Monitor: Subscribe to our weekly newsletter]
However, Scotland has been putting money into the just transition. Last year it launched a second iteration of its Just Transition Commission, (the first one launched in 2019 and reported in 2021). In 2021, it established a ten-year, £500m Just Transition Fund for the North East and Moray in a bid to make this "one of Scotland's centres of excellence for the transition to a net-zero economy". It is already distributing funds, although some of the projects funded so far have received criticism. Part of the funding is for a skills passport that aims to help offshore oil and gas workers move more easily to working in renewables.
Another £75m Energy Transition Fund "supports five key transition projects in the North East", while a £100m Green Jobs Fund is supporting green industries and jobs across Scotland.
"From a global perspective, what is happening in Scotland is rightly held up as at the forefront," says Leveque. "Just the fact that we have an energy strategy which is combined with a just transition plan is a step ahead of many other countries. There is a lot of interest in what happens here."
The OEUK has previously supported the idea of a "skills guarantee" to help workers make the leap from oil and gas to low-carbon sectors.
From oil and gas to offshore wind
Scotland's draft energy strategy and just transition plan promises to "place climate and nature at the centre of our planning system". Planning policy is actually Scotland's big energy lever, says Leveque. Here it has full control. Its ongoing blocking of new nuclear power stations and fracking, as well as its support for onshore wind, are good examples.
By 2030, Scotland plans to have 20 gigawatts (GW) of onshore wind, up from 8GW today. It has also set a target of 8–11GW for offshore wind by 2030, with big plans for floating wind. The plan notes that Scotland has a pipeline of some 40GW of offshore wind projects, although just 1.85GW of this is currently in operation.
A deployment target for its (far smaller) solar sector is also in the works. Other burgeoning sectors such as wave and tidal power do not yet have targets, although the Scottish government is consulting on these. It is also "reviewing the potential" to scale up domestic bioenergy with the "appropriate use of finite bio-resources".
As part of the Carbon Neutral Islands project, Scotland last year selected six islands – Barra, Great Cumbrae, Hoy, Islay, Raasay and Yell – to support with carbon neutrality by 2040.
Hydrogen, the North Sea and CO2
As its North Sea oil and gas industry winds down, Scotland plans for other energy exports to go up. By 2030, it plans to generate a total of 93 terawatt-hours (TWh) of electricity, of which 40TWh would be exported, up from 19TWh today. By 2045, a planned 162TWh would be produced, of which 101TWh would be for export.
Exports will come in the form of both hydrogen and "a fully interconnected North Sea grid" linking Scotland to the rest of Europe.
Like many other fossil fuel exporters – Australia, Japan, the Netherlands and Colombia to name a few – hydrogen has become central to Scotland's plans for a move away from oil and gas. Scotland's combination of oil and gas skills and its large offshore wind resource makes it especially well-placed for green hydrogen production.
"We have got three or four projects that are looking at the role of hydrogen, the costs of hydrogen, skills in hydrogen, and how those might map across from oil and gas," says Nicola Dunn, project manager of climate and energy at ClimateXChange, a group based at the Edinburgh Climate Change Institute that provides research services to the Scottish government.
In 2020, Scotland set a target to reach 5GW of "renewable and low-carbon" hydrogen by 2030 – that is 450,000 tonnes of hydrogen – and 25GW by 2045. However, the target does leave the door open to the much-criticised "blue hydrogen" made from natural gas with CCS, which has been found to still have significant emissions.
Scotland's hydrogen action plan, released in December 2022, commits £100m to the development of Scotland's hydrogen economy. It implies that the first hydrogen exports can be expected in the mid-2020s, with them ramping up by the late 2020s/early 2030s. An upcoming Renewables Export Plan, still to be published, will set out further details.
Scotland argues the North Sea has the potential to be "the battery for Europe", with offshore wind power transformed in part into hydrogen, while interconnectors with the rest of Europe also serve to boost Scotland's own energy security.
Scotland also believes it could become a hub for importing and storing CO2 from Europe. Scotland has a target to reduce its own industrial carbon emissions to 43% of 2018 levels by 2032. It sees a unique opportunity – and competitive advantage – to develop carbon capture, utilisation and storage as its industrial clusters in the North East and in Grangemouth are linked by a network of pipelines to oil and gas fields in the North Sea, which could be used for carbon storage.
Scotland's Acorn project aims to install a carbon capture plant at two gas terminals near Peterhead in Aberdeenshire and store the CO2 offshore, but it missed out on funding for two carbon capture clusters the UK government wants to see by the mid-2020s. Scotland's Energy Secretary Michael Matheson has urged Westminster to provide clarity on its plans for a major north-east CCS project.
The draft energy strategy notes that delays in the deployment of CCS infrastructure in Scotland "will require contingency planning to identify the additional emissions reduction effort that may be needed from other sectors to meet Scotland's 2030 target", and promises these contingency plans in an upcoming 2023 Climate Change Plan.
How to decarbonise one million homes by 2030
Heating is another area that is mainly devolved to the Scottish government. It accounts for around half of Scotland's energy use (electricity and transport roughly make up a further quarter each).
Scotland aims to source 50% of the energy for its heating, transport and industry needs from renewable sources by 2030. It hit 24% in 2020.
The draft energy strategy sets out a commitment to decarbonise one million Scottish homes by 2030. A "heat in buildings bill" is set to be consulted on this year. A 'H100' hydrogen project in Fife will install hydrogen into around 300 homes, but the strategy is clear that the government "do not consider that hydrogen will play a central role in the overall decarbonisation of domestic heat". It emphasises the need for other technologies such as heat pumps and district heating, and has a variety of grants available for these. Overall the government has committed £1.8bn to decarbonise heating and improving energy efficiency over this parliament.
A report in February from WWF Scotland found that Scotland is set to miss its one million homes target, and under current policies annual emissions from homes in 2030 could be more than double the government's ambitions. The report suggests that air source heat pumps are the "lowest cost and most versatile electric solution" for most typical Scottish homes.
On transport, Scotland is spending some £5bn on its rail networks, and is investing £500m in active travel ("walking, wheeling and cycling"). It has a target to reduce car kilometres by 20% on 2019 levels by 2030, and a "just transition plan for transport" is also in the works.
Scotland hopes that all these policies together will shift its economy away from a need for new oil and gas production. That is due to effectively end within 20 years anyway, it argues, while the energy transition offers an opportunity to generate 58,000 new jobs by 2050. Despite the limitations of being a devolved administration, the Scottish government's plans make an interesting test-bed for decarbonisation, which could prove a guiding light amidst the turmoil of Westminster. The SNP has become a climate-progressive party, and all of the candidates so far clearly support decarbonisation to some extent, although with attention focused on other fights, climate action has yet to emerge as a passion for any of them.