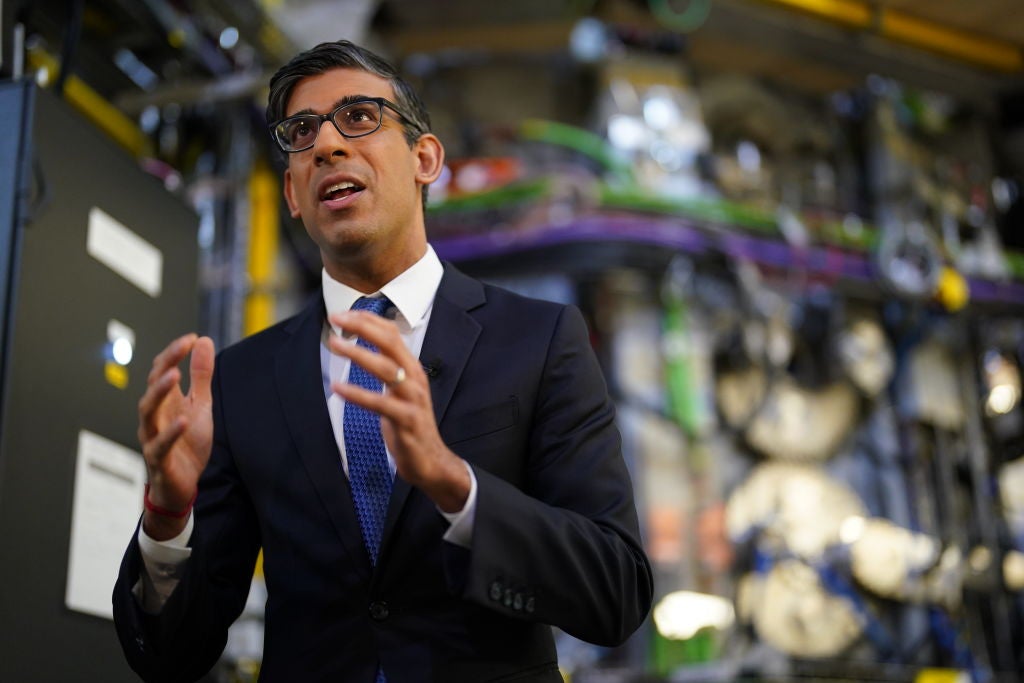 The UK was set to announce some major new climate and energy policies last Thursday on 'Green Day', later rebranded 'Energy Security Day'. In July 2022, the High Court ordered the government to issue a revised net-zero emissions strategy by April 2023. The ruling came after environmental activists challenged the UK's climate change strategy as not ambitious enough to deliver the emissions reductions required under the 2008 Climate Change Act.
As part of Powering Up Britain, the government included plans for floating offshore wind, hydrogen and Great British Nuclear – which were nothing new. Most notable was the spotlight on carbon capture, use and storage (CCUS). Several oil and gas projects, including from BP and Equinor, will progress to the next stage of negotiations to roll out the country's first carbon capture clusters, with the opportunity for more projects to be added. This builds on £20bn ($24.7bn) in funding for CCUS announced in the Spring Budget.
While the North Sea is barely mentioned in Powering Up Britain, the Guardian argued that the CCUS push would enable the expansion of oil and gas production in the North Sea.
"Unless you can explain how we can transition [to net zero] without oil and gas, we need oil and gas," energy security and net zero secretary Grant Shapps told the newspaper. "I am very keen that we fill those cavities [underneath the North Sea] with storing carbon," he added. "I think there are huge opportunities for us to do that."
According to data from GlobalData, Energy Monitor's parent company, almost one-third of currently producing, announced and planned oil and gas fields in the UK North Sea are set to produce beyond 2050, despite the country's commitment to reach net-zero greenhouse gas emissions by that date.
The rebranding of Green Day to Energy Security Day sparked environmentalists' fears that its announcements would boost the oil and gas industry. Writer and environmentalist George Monbiot called it a "fossil fuel bonanza". Ahead of last Thursday, the Parliament's Environmental Audit Committee (EAC) had warned that the UK needed to accelerate its plans to cut emissions.
Following Russia's invasion of Ukraine and subsequent skyrocketing energy prices, the EAC launched an inquiry and made several policy recommendations to the UK government. However, the government did not take these up, including one to set an end date for new licensing of oil and gas and to bring forward a ban on flaring in the North Sea.
Philip Dunne, the committee's chairman and a Conservative MP, said in a news release that he found it "disappointing" the government had "failed to accept a single recommendation".
The government's response to the report was: "Supporting our domestic oil and gas sector is not incompatible with tackling climate change, when we know we will need oil and gas for decades to come. ... It would not be helpful environmentally, economically or in terms of maintaining offshore skills for the [energy] transition, to reduce domestic production where this merely increases our dependency on imports."
Offshore Energies UK (OEUK), the industry's trade organisation, warned last week that nine out of ten offshore oil and gas companies are cutting North Sea investments because of "high taxes, political uncertainty and inflation". Its report says the lack of investments could result in a fall in production, making the UK more reliant on imports. The UK's Energy Profits Levy, announced in May 2022 and applying to March 2028, increased the tax on profits for oil and gas companies from 40 to 75%.
"By the mid-2030s, according to the Climate Change Committee, oil and gas will still provide half our energy needs," said OEUK's Ross Dornan in a press statement on 28 March. "We should be aiming to get as much as possible of that energy from our own resources – meaning the North Sea. That makes it essential for the UK to attract investment. The alternative is to become ever more reliant on other countries."
While rumours circulated that the government would announce a price floor for the Energy Profits Levy – so that companies would not be required to pay the extra tax if the price of oil and gas dropped below a certain level – no such plan was revealed, to the disappointment of the fossil fuel industry.
Nevertheless, Shell reported that it paid just $8m in net tax on its UK operations in 2022; the company made total global profits of almost $40bn in the same year.
Licensing rounds for North Sea oil and gas resources have not seen a decrease in the number of bids compared to previous rounds either: the 33rd round of licensing, announced at the beginning of this year, attracted 115 bids from 76 companies, up from 104 bids in the round before (in 2019).
In a 28 March letter, almost 700 UK scientists and academics urged Prime Minister Rishi Sunak to prevent any new oil and gas field development.
"There are those who might claim that stopping new developments of oil and gas fields would raise concerns about the affordability and security of future energy supplies, but there is now overwhelming evidence that the UK is far better served by a rapid transition to domestic clean energy sources, particularly renewables, and decarbonisation of our economy," reads the letter. "Doubling down on fossil fuels will not lower energy bills or enhance our energy security."
The government's new strategy paid little heed to these warnings, instead emphasising the continued need for oil and gas and banking on being able to store emissions under the North Sea. It risks falling short of net-zero targets – again – according to Friends of the Earth, one of the NGOs involved in the original court case against the government. In the government's updated Carbon Budget Delivery Plan, the policies proposed will deliver just 97% of the emissions reductions required under the UK's carbon budget between 2033 and 2037.
"It is deeply troubling that, by its own admission, the government's quantified plans don't fully meet legal targets for reducing UK emissions, let alone the deeper cuts that Prime Minister Rishi Sunak promised at international climate talks just four months ago," said Mike Childs, head of policy at Friend of the Earth, in a press release. "Friends of the Earth lawyers will be scrutinising the 1,000+ pages of documentation very closely and, if necessary, are ready to take legal action again."