Across the world, high wholesale prices for gas have caused disruption and price rises for consumers in many countries. But in the UK, a specific meeting of issues has forced utilities into ruin and pushed citizens into poverty.
The UK's unique price regulation system aims to keep energy bills affordable. In 2021, this system ensured that high energy prices depleted profit margins, causing 25 utilities to declare bankruptcy. The situation seems likely to repeat itself in 2022, but at greater cost to consumers.
While businesses and consumers continue to suffer, regulators and politicians have started discussing how to remake the system. The design of the UK's new energy market remains uncertain, but one thing seems clear: a change will come.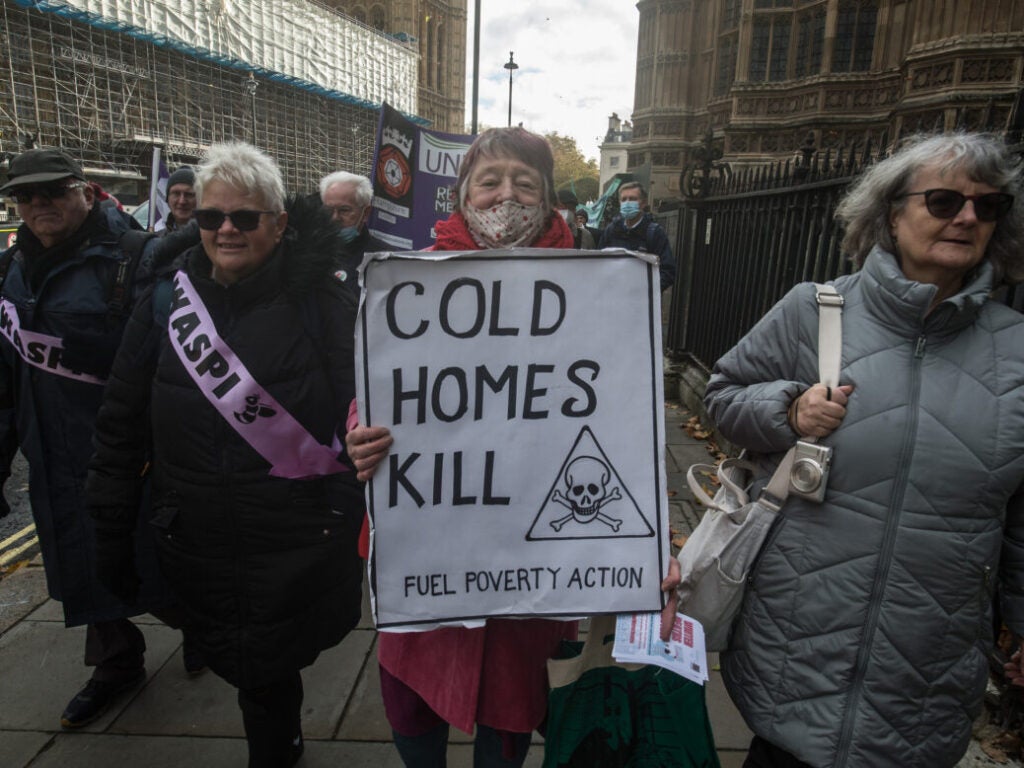 How a "fair and cost-reflective" system trapped the UK energy market
In 2019, UK energy market regulator Ofgem introduced new tariff caps to all consumer energy bills. The measure aimed to prevent utilities from raising the prices of older tariffs far beyond market rates. The regulator reviews this tariff cap every six months, changing it in line with previously observed market rates as needed. Ofgem says that this "ensures prices for basic tariffs are fair and cost-reflective".
Near the end of 2021, a combination of many climate and geopolitical factors pushed international wholesale gas and liquefied petroleum gas prices up to severe and long-lasting highs. Energy bills increased across the world to match the cost of business. But in the UK, the system designed to keep prices low presented a problem.
Once spot prices for gas rose beyond the consumer tariff cap, utilities could no longer profit from serving their customers. Any new gas orders could only mean greater losses, becoming more costly as prices rose and energy use increased into the colder months. The UK relies on gas for approximately 40% of its electricity generation, so the price of electricity has also risen with gas shortages.
In October 2021, businesses received a slight reprieve when the tariff cap rose as planned. This allowed businesses to pass some costs on to consumers, who then felt the burden of gas costs. However, wholesale costs kept rising, soon outstripping the new tariff cap.
Currently, consumers expect an increase in their energy bills to accompany the increasing cost of living. The country's poorest have spoken about the difficulty of affording food and heating, and the need to choose between them. At the same time, the companies driving them into debt are themselves headed toward bankruptcy. Profit has left the UK energy market.
Declining consumer choice and increasing consolidation in the current system
The tariff cap system originally intended to protect consumers who do not engage with a new tariff. Now, it has become the cause of the problem. Most consumers cannot currently switch tariffs or suppliers, as utilities remain reluctant to take on new customers or offer cheaper bills.
According to trade body Energy UK, the number of customers switching energy supplier in December 2021 was almost one-third of the number who did so one year before. This offered only a slight improvement on the month before, which saw the lowest number of people switching supplier since records began in October 2013.
Those who have managed to switch have seen bills rise by £360 ($484) per year on average, according to a report by support charity Citizens Advice. This report estimates that supplier failures since January 2021 will cost £2.6bn ($3.5bn) of taxpayer funds. On top of this, the collapse and "special administration" of the country's seventh-largest supplier Bulb Energy will cost another £1.7bn ($2.3bn).
The charity also criticised the lack of checks on companies entering the market, saying: "From 2010 onwards, dozens of companies entered the market with limited checks. Some offered good service to consumers, but others were poorly prepared. Despite warnings, it was only in 2019 that Ofgem brought in new rules on market entry, and in 2021 to improve financial resilience – reforms that came far too slow to prevent the collapse we've seen. […]
"Ofgem allowed unfit and unsustainable energy companies to trade with little penalty. Despite knowing about widespread problems in the market, it failed to take meaningful action."
The report points to three business practices that led to bankruptcies: insufficient hedging, fixed-term loss-leading deals and rapid growth. The first of these led to Bulb's insolvency, according to administrators. While the company had attempted to negotiate for new lines of credit, the unattractive power market worked against it.
"Ofgem let companies get away with breaking the rules"
Citizens Advice also alleges that Ofgem "let companies get away with breaking the rules". Its report points to the lack of Customer Continuity Plans, meant to safeguard customers from supplier bankruptcy. Ofgem has required suppliers to have these since March 2021, but of the 20 suppliers that failed before mid-November, only one did. It also points to concerns over Avro Energy's suitability to trade raised years before the company collapsed.
Ofgem credits tariff comparison websites with encouraging competition in the market. However, these encouraged companies to offer increasingly cheap fixed tariffs, risking heavy losses if prices rose. When they did rise, the fixed tariffs worked against businesses in a similar way to Ofgem's tariff cap, guaranteeing losses for energy providers.
[Keep up with Energy Monitor: Subscribe to our weekly newsletter]
These cheap tariffs attracted customers and fuelled rapid growth, with more and more customers taking advantage of a good deal. But price rises meant that the deals ultimately took advantage of the companies offering them, causing losses that utilities did not account for.
Rapid growth is also an unwitting result of the current energy provider bankruptcy system. When a smaller utility declares bankruptcy, Ofgem switches its customers to a "supplier of last resort". This involves remaining suppliers offering the lowest possible tariff to take on the bankrupt supplier's former customer base.
This has resulted in massive gains for competitors and heavy centralisation of the market. Octopus Energy gained 580,000 customers from the bankruptcy of Avro Energy, while British Gas has gained approximately 500,000 customers via multiple bankruptcies since September 2021. Similarly, E.On has gained at least 488,000 customers and Shell Energy has taken on 280,000.
These remaining enlarged companies may have better business practices, but take a greater risk in current market conditions. They also pose a greater risk to taxpayers and other companies if they fail.The tariff cap will rise again in April 2022, easing pressure on utilities, but even this comes with problems. The scheduled cap rise would come as spring warms the UK, leading to less energy use and lower bills. Because tariff caps are based on the previous six months of wholesale prices, this raise would likely stay well above wholesale rates, making it useless for consumers.
While this may allow energy companies to recoup some of their losses from the past six months, the overall cost of energy would still be crippling for many consumers.
How can Ofgem fix Britain's broken energy system?
The UK Government gives its annual spending announcements on 23 March, and ministers have indicated that tax changes remain unlikely before then. But what will this change be, and how will it affect business?
Ofgem has issued a "call for input", asking the industry "whether change is needed" and what form it would take. In this, the regulator says: "The current design could result in higher costs for consumers in the longer term unless it is amended to allow suppliers to better manage risk and costs".
Consultees offer many possible solutions. Citizens Advice suggests an independent review of the market situation, and Ofgem's approach to enforcing regulations. It also suggests "new 'prudential regulations' on capitalisation and hedging", as well as making the government fund the supplier of last resort scheme.
Energy UK CEO Emma Pinchbeck said: "The industry has long been calling for a more sustainable regulatory and policy environment – not only to avoid situations like the present one, but because suppliers need to drive the innovation in products and services to help customers get the best of the green energy transition.
"It's right that Ofgem is acting to ensure that in future all suppliers are equipped to cope with volatile costs, otherwise more will exit the market – ultimately leaving customers to pick up the bill. It is also right that Ofgem looks at what can be done in the short term to prevent further costs to customers and further fragility to a critical industry."
The need for short-term relief
While the long-term discussion centres on systemic reform, many believe that consumers need relief from big bills now. This shorter-term discussion has included debate over the whether consumers should fund the energy transition, specifically via the "green levy" included in energy bills. 
Graham Ault, executive vice president at energy technology company Smarter Grid Solutions, says: "Putting energy suppliers through financial stress tests, in the way we test the banks, makes sense to prove their resilience. What matters is that actions are agreed when weaknesses are found by the regulator.
"The price cap is something of a sticking plaster, and its shifting rate underlines the need for a more sustainable system. The best way of delivering that system is accelerating the roll-out of renewables, which in turn means more sophisticated management of grid capacity.
"The technology to do this already exists, and through our work with energy companies we know there is an appetite to deploy distributed energy resource management systems at scale and pace to maximise existing generation and grid capacity, as well as manage the new low-carbon technologies of storage, vehicles and heat."
Threatening the energy transition?
Given the increased cost of bills on the poorest in society, politicians have focused on reducing taxes on energy bills to make them more affordable. This debate generally involves discussion of whether energy bills should fund the energy transition, whether this cost could be met by other taxes, and whether more intensive energy users should pay proportionately larger bills.
Ault continues: "There is a real risk that in trying to tackle short-term impacts, we make matters worse for the long-term. Some have suggested removing green subsidies as a way of preventing bills rising but this is investment that must be made to enable the transition away from finite fossil fuels and toward the clean energy sources that provide lasting lower-cost solutions.
"The regulator and the government should remain focused on accelerating the path we are on. A more reliable energy system, with less volatile prices, is within reach as we develop more distributed sources and use software to better manage the capacity of local grids.
"A knee-jerk reaction, making us even more reliant on gas, makes no sense. The government has fiscal measures it can deploy to shield consumers from sudden rises in bills and it should consider those rather than undermining the energy transition."
Phil Thompson, CEO of renewables developer Balance Power, agrees: "All the actions of Ofgem and the government in the last six months haven't been enough to soften the blow of the energy crisis for households and businesses. Measures such as the proposed VAT cuts to home energy bills to counteract ballooning wholesale prices and the rising cost of living is like holding up an umbrella to a tsunami.
"A blinkered drive to net zero, such as decommissioning nuclear power before we have a safety net of renewable energy capacity and storage, is increasing the risk of further households being thrust into fuel poverty. Ofgem's proposed measures to futureproof the grid and avoid a worsening energy crisis, such as increasing scrutiny of each supplier, will be futile if the number of energy projects being delivered doesn't increase at a vastly accelerated rate."
The original version of this article appeared in our sister title Power Technology.