The European car industry is at a crossroads. Electric vehicles (EVs) have been one of the bright spots during the Covid-19 pandemic. Electric car registrations increased by 41% in 2020 – although global car sales dropped by 6% – and for the first time Europe overtook China as the world's largest EV market, said the International Energy Agency (IEA) in its Global EV Outlook 2021. There were ten million electric cars on the world's roads at the end of last year.
The IEA attributes the resilience of the EV market to various factors. First, supportive regulatory frameworks. By the end of 2020, more than 20 countries had announced bans on the sale of conventional cars or mandated all new sales to be zero-emission vehicles. Second, post-Covid EV purchase incentives, such as in Germany. A greater share of EV models on the market and falling battery costs have also helped boost sales, says the IEA. Governments globally spent $14bn to support electric car sales in 2020, 25% more than in 2019.
In 2021, the boom shows no sign of letting up, with Europe and China driving global car sales up by around 140% in the first quarter compared with a year earlier.
Net positive impact
The impact of the transition to EVs on jobs in the car industry has been a subject of intense debate. However, in Europe at least, a plethora of studies is gradually converging on a few headlines.
First, from a macroeconomic perspective, the switch to EVs will lead to a net increase in jobs because of lower spend on imported fuels and concomitant higher domestic spend. Second, there is broad agreement that certain parts of the existing car industry – and certain regions – will be negatively impacted by the shift to EVs. Suppliers of internal combustion engine components and assembly centres, such as central and eastern Europe, are likely to suffer job losses.
The extent of this impact remains contested, although several studies now suggest it will be less detrimental than originally imagined. A recent study by Ferdinand Dudenhöffer at the Center Automotive Research at the University of Duisburg-Essen, Germany, calculates net job loss in Europe's five leading EV producing countries at just 1.9% over the next decade.
How well do you really know your competitors?
Access the most comprehensive Company Profiles on the market, powered by GlobalData. Save hours of research. Gain competitive edge.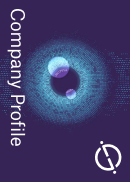 Company Profile – free sample
Thank you!
Your download email will arrive shortly
Not ready to buy yet? Download a free sample
We are confident about the unique quality of our Company Profiles. However, we want you to make the most beneficial decision for your business, so we offer a free sample that you can download by submitting the below form
By GlobalData
In contrast, a study by the Munich-based ifo Institute for Economic Research for the German Association of the Automotive Industry (VDA), emphasises the scale of the challenge ahead. "One hundred thousand jobs will need to be transformed [in the German car industry by 2025]," said VDA president Hildegard Müller at a press conference on 6 May 2021. This is on top of another 75,000 jobs whose loss will be absorbed by upcoming retirements, she said.
These numbers predate Germany's new climate targets, including a 65% rather than 55% emission reduction for 2030, which were announced a day earlier and which Müller condemned as "unaccountable". Every second job in the German car industry hangs from the internal combustion engine, she said.
One limitation of the VDA research is that it maps out only losses, not new jobs that EVs might create. Dudenhöffer suggests new jobs in the electromobility value chain, notably in battery cell manufacturing and charging infrastructure, will actually replace most of those lost. A study by EuropeON, representing electrical contractors, highlights the maintenance of charging points as the biggest source of jobs in electromobility.
Bela Galgoczi at the European Trade Union Institute (ETUI) emphasises a need for vigilance that these new jobs are equally 'good' jobs, in terms of contracts and conditions, to those in the car industry today.
Overall, Dudenhöffer does not expect a negative effect on employment in the car industry in any of the five countries analysed. This is backed up by historical data from Germany, which shows the country's car industry workforce has grown as car CO2 standards have tightened. In contrast, the VDA plots a decline of 2%, or 8,000 jobs, from 2015–19 in the German workforce dependent on the internal combustion engine.
Battery cell manufacture decisive
"I think the impact on jobs is often exaggerated," said Herbert Diess, CEO of Volkswagen (VW), the company leading the German car industry's EV charge, at its annual media conference in March 2021. Research by the Fraunhofer Institute for the company suggests 12% of its jobs could be lost over the next decade, a figure far below past estimates for the industry in Germany. The study, moreover, says the switch to EVs is not primarily to blame for these losses; other factors such as automation are.
A Boston Consulting Group study suggests the labour needed to put together a battery EV is only 1% less than that needed for a conventional car. A battery EV has far fewer parts – a few hundred versus a few thousand – and is therefore less job-intensive, until processes such as battery cell manufacture are taken into account.
[Keep up with Energy Monitor: Subscribe to our weekly newsletter]
Recent studies concur that for EVs to be a success story for European jobs, they require European battery production. The value added in automotive manufacturing will increasingly shift from carmakers to battery cell makers, says BCG. "Without battery production [in Europe], EVs are massively negative [for jobs]," says Galgoczi. So far, virtually all dominant battery cell producers are Asian, but more than 22 battery gigafactories are in the pipeline for Europe for 2025, up from 14 in 2019.
If all of these come online, Europe's domestic battery capacity would increase almost ten-fold in the next five years and more than suffice to supply the European market, calculates campaign group Transport & Environment (T&E).
Technology companies that happen to make cars
For Alex Keynes at T&E, the biggest risk to jobs is not shutting down conventional car plants, but underinvesting in EVs – with the risk of massive imports from China further down the line. Galgoczi agrees: "If Europe ends up importing Teslas and Chinese EVs, it will be a disaster for European jobs." Both warn against delays to EV development from the pursuit of hydrogen-derived renewable fuels and hybrid cars.
These options may be good for jobs in the immediate term, but are probably unsustainable in the long term, they say, even if some in the industry remain adamant that renewable fuels also have a future.
Everything that is critical for the functionality of the car and the software should be a core competency for Volkswagen. Herbert Diess, Volkswagen
"Climate action is not about the end of the internal combustion engine," Volkmar Denner, CEO of Bosch, Europe's largest car parts supplier, said at the company's annual press conference at the end of April. Müller said much the same in May: "With these technologies [hydrogen and e-fuels] the internal combustion engine can also be climate-neutral."
That said, Bosch is investing heavily in electromobility and reskilling its workforce. "We have already filled more than half our electromobility-related jobs with associates from the combustion engine business," Denner said.
For some countries, EVs are a clear opportunity. In France, they are eagerly eyed as a way to stem job losses and reverse the offshoring the domestic car industry has experienced over the past decade. "France could not compete with Germany in the premium [car] category," explains Galgoczi. "EVs give them a new chance to compete on value not volumes."
For others, the opportunity is laced with concern. There are plans for battery gigafactories in central and eastern Europe, but the European Commission also wants to regulate batteries to ensure their sustainability. In a proposal in December 2020, the EU executive suggests all batteries would need to comply with a maximum carbon footprint from 2027.
"It is a decarbonisation strategy, but it also has a geopolitical component," says Galgoczi. "It is intended to keep Chinese [battery] producers at bay but if [coal-heavy] Poland does not meet the standards either, that could be a problem for Europe."
Speed will be of the essence if EV leaders like VW and Renault are to achieve their vision of transforming into technology companies that happen to make cars. For them, the future lies in software. VW aims to develop 60% of its vehicle software in-house in future, up from 10% today.
Diess said in March: "Software will need regular updating. Everything that is critical for the functionality of the car and the software […] should be a core competency for VW." The company believes autonomous driving will be a "major differentiator" in future and half of its software work will relate to this.
VW already has more than 500 software specialists. It will need many more. Yet Diess is optimistic. "It is the only software project in Europe which could have the ambition of setting global standards. It is not the people who are the constraint but the question is can we be fast enough."
This is the sixth article in a special series on green jobs that Energy Monitor is running around Labour Day on 1 May. The other articles in the series are: