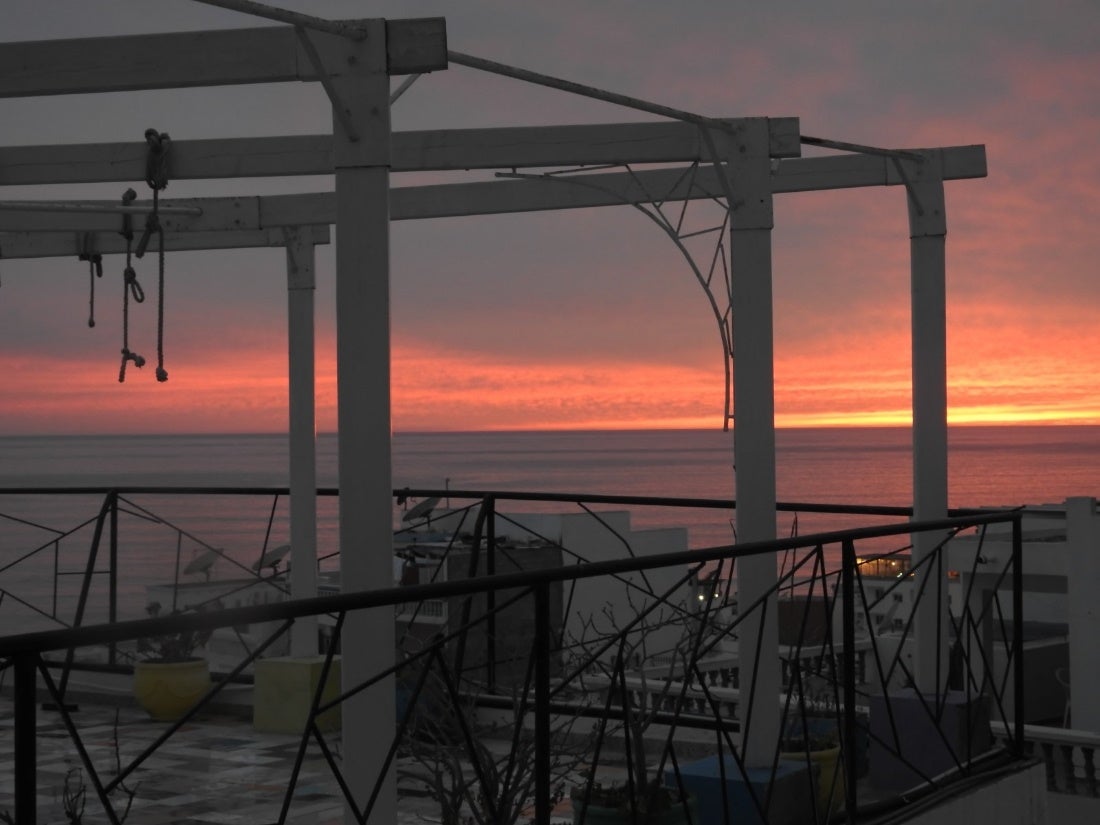 Morocco was one of a minority of countries that did not vote in favour of the UN General Assembly Resolution condemning Russia's invasion of Ukraine in March 2022. Its abstention is likely explained by its deep economic ties with Russia. Morocco imports myriad critical supplies from Russia, notably large amounts of coal and petroleum products that its fossil fuel-heavy power grid relies on.
But Morocco's loyalties seem to be in flux. In December last year, investigative publication Africa Intelligence made headlines for uncovering information indicating Morocco was the first African nation to send military assistance to Ukraine, having sent an unknown number of tanks to the invaded nation at the request of the US.
Moroccan officials dismiss the allegation as "misinformation", but the move would align with Morocco's decision to change its abstention to a vote in favour of the UN Resolution to condemn Russia in February of this year. Morocco's foreign minister Nasser Bourita said the vote was in favour of the UN Charter and in support of the territorial integrity of UN member states as well as in support of the peaceful resolution of conflicts, but that Morocco "has never participated and will never participate under whatever form in this conflict".
Russia-Morocco-EU oil trade undermines Western sanctions
Will Morocco's support for Ukraine jeopardise the security of its energy supply, which leans heavily on Russian imports? "[It is] very difficult to say, but I don't think so," says François Le Scornet, president of France-based Carbonexit Consulting. "Russia needs to find new international customers to replace its former European counterparts."
"Russia's economy is significantly affected by sanctions and loss in trade, so despite the acrimony, it may not be in a position to deny paying customers," concurs Irina Tsukerman, a geopolitical analyst and president of New York advisory company Scarab Rising.
"Moreover, Morocco has been one of the beneficiaries of Russian gas, which has contributed to Morocco's ability to export hydrocarbons," she adds. "[In] realising that it cannot afford to lose everyone who does not side with it politically, [Russia] has not included Morocco in its blacklist of 'unfriendly countries'. In fact, Russia actually increased diesel supplies to Morocco – and Turkey – as a way to bypass the EU oil trade cap."
How well do you
really

know your competitors?

Access the most comprehensive Company Profiles on the market, powered by GlobalData. Save hours of research. Gain competitive edge.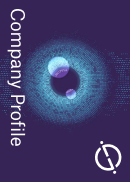 Company Profile – free sample
Thank you!
Your download email will arrive shortly
Not ready to buy yet? Download a free sample
We are confident about the unique quality of our Company Profiles. However, we want you to make the most beneficial decision for your business, so we offer a free sample that you can download by submitting the below form
By GlobalData
Morocco's Russian diesel imports skyrocketed from 600,000 barrels in 2021 to 2 million in January 2022, finds a new report by analytics company Kpler.
In 2021, before the war in Ukraine, 60% of Russia's petroleum products were sent to the EU. Following a ban on Russian crude oil imports in December 2022, and an all-out ban on Russian oil products that came into effect on 5 February 2023, that figure should, in theory, now be at zero.
But there are concerns that some nations are undermining Western sanctions, concealing the origin of Russian oil cargoes by blending them with other oil products and then re-exporting them to the bloc.
"Even if you wanted to regulate that, how would you?" Andreas Economou, head of oil research at the Oxford Institute for Energy Studies, told the Wall Street Journal. "If a cargo is 51% from Morocco, 49% from Russia, how would you referee that?"
The increased Russian oil imports of Morocco and other north African nations coincide with an uptick in their own refined-product exports, notes Kpler.
"The quantities north African countries are importing are too much for them to take on their own," said Viktor Katona, a senior oil analyst at Kpler, in a press comment. He expects some of the Russian products to make their way back to Europe.
The Wall Street Journal reported in late February that Morocco, which had no previous record of significant diesel exports, shipped a 280,000-barrel cargo of diesel to Spain's Canary Islands and another 270,000-barrel cargo to Turkey in January, coinciding with the influx of Russian diesel to Morocco. The ultimate origin of those diesel cargoes could not be determined, according to the reporting.
Shrinking supplies force diversification
Morocco's precarious energy security was brought to light before its entanglement in Russia-Ukraine diplomacy. In response to heightened tensions surrounding Morocco's claim of sovereignty over the Western Sahara, a former Spanish colony, Algeria stopped supplying Morocco with gas via the Maghreb-Europe pipeline in November 2021, which met 10% of Morocco's electricity needs at the time.
Morocco's gas problem was solved by Spain, which in February 2020 committed to letting Morocco purchase liquified natural gas (LNG) from international markets, unload it at Spanish regasification plants, and transport it to Morocco via the Maghreb gas pipeline, in the direction opposite to its usual flow. Since the operation began in June 2022, the volume of hydrocarbon exports to Morocco has reached 553 gigawatts per hour (GW/hour), an 821% increase compared to the 60GW/hour volume the year before.
The partnership angered Algeria, which remains a big supplier of LNG to Spain, providing 21.2% of its gas in 2022. As of June 2022, Algeria has frozen trade with Spain but continues to provide gas to the nation at the time of writing.
While Algeria opposes Morocco's encroachment on the Western Sahara, it has abstained from voting to condemn Russia at the UN. Tsukerman says Algeria's relations with Russia are unpredictable: "While Russia and Morocco outwardly retain cordial ties, it is likely Russia that pushed Algeria to [cut its gas supply to Morocco]. Moscow [has an] interest in weaponising energy shortages in Europe. This is [bringing] Europe closer to Morocco – at least on trade. There is a growing body of evidence that Algeria is facilitating Russian military and security influence operations in other parts of Africa. Algeria has a second pipeline to Italy – should that too be cut off, Europe would be in real trouble."
"[Tensions between Spain and Algeria] have prompted the effort to expedite the opening of the Nigeria-Morocco gas pipeline, which is set to receive $25bn in funding in 2023," she adds.
The entity behind the investment in the proposed 5,600-kilometre-long offshore pipeline, which will travel across 11 African countries and ultimately reach Europe, has not been disclosed. "Its opening would help not only Morocco with its immediate woes, but South Europe which has suffered as a result of Algeria's decision to cut off gas [to Morocco]. For that reason, European investors are eager to see the Nigeria-Morocco pipeline open as soon as possible," adds Tsukerman.
Morocco's issues with Algeria are unlikely to be resolved while Algeria is ruled by a Russia-backed government, argues Tsukerman, who suggests Morocco pushes for closer energy trade relations with the US, continues working with Spain, and intensifies its cooperation with other Mediterranean countries.
An energy transition away from conflict
With the new gas partnership with Spain, budding fossil fuel exports to Europe, and a Nigeria-Morocco pipeline to look forward to, it seems as though Morocco has made the best of a bad situation. But in merely swapping one fossil fuel supplier for another, Morocco is addressing neither the need for a global transition away from fossil fuels nor the volatility in price and supply of those fuels.
As Morocco imports almost 90% of its energy needs, it is especially vulnerable to fluctuating energy prices on the international market. The value of Morocco's energy imports reached a record level of more than 153 billion Moroccan dirhams ($41.7bn) in 2022 – a 102% increase on the year before.
While Morocco does not have a net-zero target in place, it aims to increase the share of renewables in its power mix to 52% by 2030, 70% by 2040 and 80% by 2050, as part of the national climate plan submitted to the UNFCCC under the Paris Agreement, also with a view to lessening its almost 100% energy dependence on foreign fossil fuel imports.
Morocco's new targets are achievable, considering progress in the expansion of wind and solar power, finds analysis by GlobalData, Energy Monitor's parent company.
Morocco's total installed renewable capacity includes 831MW of solar power, 1,466MW of wind power and 1,770MW of hydropower. The country aims to have 10GW of renewable energy capacity installed by 2030.
"Morocco plans to achieve its 2030, 2040 and 2050 renewable energy targets through technological evolution in energy storage, green hydrogen and decreasing renewable energy costs," says Pavan Vyakaranam, a project manager at GlobalData. "The country is currently on track to achieve its 2030 renewable capacity target and will reduce its reliance on thermal sources such as coal and oil. The installed capacity share of coal will decline from 38.8% in 2020 to 22% by 2030 and the share of oil-based thermal capacity will reduce to 9.2% by 2030 from 16.2% in 2020."
But a move to clean energy may further complicate Morocco's disputed hold over the Western Sahara, in which Morocco has launched renewable energy projects worth ($1.95bn), representing 1.6GW, 36% of the total capacity under development. At the same time, Morocco seems in no rush to cut ties with Russia, having signed a nuclear cooperation agreement with the Kremlin in October 2022 with a view to building a nuclear power plant backed by Rosatom, Russia's state-owned nuclear power company.