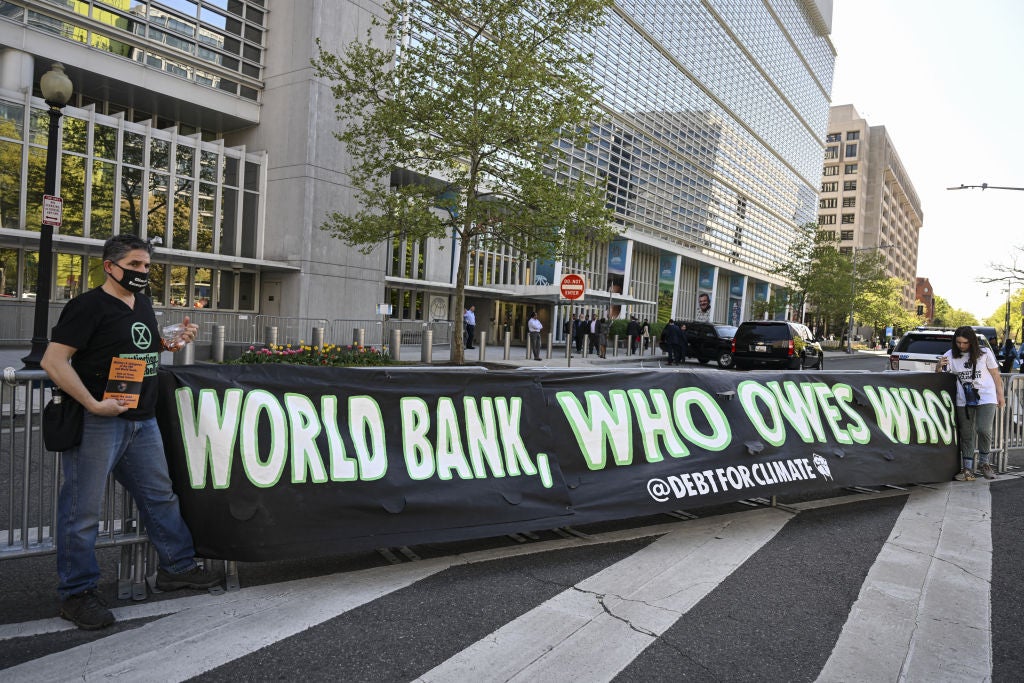 From 1 July of this year, the World Bank requires all of its new operations and investments in client countries to be aligned with the Paris Agreement. This ought to be a fantastic step forward for future investments, but to say that the World Bank Paris Alignment process is a disappointment is a massive understatement. The methodologies and sector notes guiding what the World Bank will classify as "Paris-aligned" are not just weak box-ticking exercises; they could be dangerous for the planet and its most vulnerable people.
Achieving the Paris Agreement goal of staying below 1.5°C of warming will require a transformation of our investment in the energy sector. The latest report from the Intergovernmental Panel on Climate Change (IPCC) says that to achieve the 1.5°C target, global greenhouse gas (GHG) emissions must peak before 2025 and fall by 43% by 2030. This trajectory allows for no delay in action, and for no new investments in fossil fuel or high GHG emission projects.
The World Bank Paris Alignment process fails to respond to the scale of the climate threat and misses an historic opportunity for the bank to play its part in shifting low-income countries to become the renewable energy economies of the future. It instead entrenches World Bank support for a fossil fuel-based energy system.
"The World Bank's Paris Alignment methodology is a good attempt to start the transformation of the institution; however, is not adequate to confront the climate crisis and will not align the institution with a 1.5°C pathway. The World Bank needs to radically overhaul its Paris Alignment approach so that all fossil fuels, including gas, are considered non-aligned," says Sandra Guzman, director of the Climate Finance Group for Latin America and the Caribbean.
The methodologies set an extremely low bar to be accepted as "Paris-aligned" and offer multiple routes to continue business-as-usual investment in high-carbon technologies. They simply ask if the investment does not "hinder the achievement of the country's climate strategies", and then look for ways to justify those projects that do pose a risk. At no point does the guidance ask how the World Bank can help to accelerate delivery of the strategies. It is shocking that the methodologies say that projects that produce "significant GHG emissions" can be "Paris aligned", with justification based on "expert judgement" rather than science-based, transparent criteria.
Under the Paris Alignment methodology, projects that invest in coal-based cement production; liquefied natural gas import, export and power generation; technical assistance to upstream oil and gas; and new roads for lots of fossil fuelled-cars can all tick the box of "Paris-aligned".
How well do you
really

know your competitors?

Access the most comprehensive Company Profiles on the market, powered by GlobalData. Save hours of research. Gain competitive edge.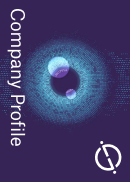 Company Profile – free sample
Thank you!
Your download email will arrive shortly
Not ready to buy yet? Download a free sample
We are confident about the unique quality of our Company Profiles. However, we want you to make the most beneficial decision for your business, so we offer a free sample that you can download by submitting the below form
By GlobalData
The only technologies on the draft list of universally non-aligned activities are electric power generation from coal and peat, and activities directly supporting coal and peat extraction. So, industrial uses of coal or peat could also potentially slip through the "Paris-aligned" net. The World Bank technical note on applying Paris Alignment to energy and extractives sectors in particular expounds the virtue of natural gas, a dangerously high GHG-emitting fossil fuel with a history of leaking highly climate-potent methane into the atmosphere. 
Low-income countries should not be asked to account for the damage done by wealthy industrialised countries. At the same time, they should not be expected to follow the same damaging fossil fuelled-pathway. Many of the World Bank's client countries are hugely climate vulnerable. Encouraging investment in fossil fuels in these countries will fuel growing climate risks. We need only to look at Pakistan, where in recent years the World Bank encouraged and invested in importing liquefied natural gas – at a time when Pakistan experienced its worst-ever climate change-induced flooding, which killed more than 1,700 people and left millions homeless and without clean drinking water. 
"Women and communities in Pakistan have suffered enough from climate change-induced droughts and floods," Fiza Qureshi, from Indus Consortium in Pakistan, told us. "We do not need climate-wrecking fossil gas in Paris Alignment. What we need is a just transition to sustainable renewable energy."
Considering the lack of climate ambition in the World Bank approach, it is no surprise that the methodologies and notes were hidden from public scrutiny until the last possible minute – without the promised consultation with civil society.
However, the World Bank is not alone in clinging to a climate-damaging, business-as-usual investment approach. Its Paris Alignment methodology builds upon a shared multilateral development bank approach, which means business as usual across the multilateral investment board. The Asian Infrastructure Investment Bank's first-ever "Paris-aligned" power plant is the Unique Meghnaghat fossil gas power station in Bangladesh. In this case, justification for the plant rests on the notion that it will be "hydrogen ready", based on a technically and economically unproven theory that at some point in the future 'clean hydrogen' will become an affordable low-carbon fuel to replace fossil gas in the plant. It ignores the fact that solar and wind power are already cheaper and readily available.
Keep up with Energy Monitor: Subscribe to our weekly newsletter
The World Bank and other multilateral lenders urgently need to revise their approach to Paris Alignment in consultation with civil society to set a high bar and trigger a race to the top in addressing the role of public finance in tackling the climate crisis. They should fund measurable emissions reductions in middle-income countries and help least-developed countries to leapfrog fossil fuels to renewable energy and energy efficiency. This means ending public finance support for fossil fuels and catalysing the shift to sustainable, renewable energy that puts human rights, people and the planet front and centre.
There is an urgent need to invest in the large-scale roll-out of renewable energy, in partnership with the Global South and democratic institutions, to support energy access for people who live in energy poverty and enable governments to develop zero-carbon industrial strategies that do not entrench fossil fuel development.
Paris Alignment needs a positive, holistic development vision for each country that ensures energy sovereignty and security while meeting the needs of disadvantaged communities who are least responsible for the climate crisis. This means facilitating an enabling environment for low and zero-GHG development options that accelerate countries' low-carbon pathways and provide innovative financing for renewable energy, policy advice, technical assistance and investment. This should include concessionary financing, with less conditions attached, to help these countries avoid further debt and instead develop and thrive.
A recent World Bank report talks about creating a "virtuous circle" to accelerate the clean energy transition and to get out of the fossil fuel trap. If the World Bank is serious about achieving this, then it must go back to the drawing board, and work with civil society and communities to develop a truly Paris-aligned, fossil fuel-free investment approach that is democratically owned and provides energy access and energy security for all.
About the authors: Dr Alison Doig is senior advisor to Recourse, specialising on policy and advocacy at the intersection of energy, the environment and international development. Fran Witt is the gas campaign manager with Recourse, and has more 30 years of international development experience, with an emphasis on climate justice, economic justice, development finance and international human rights.