In 1966, a new power facility opened that could have heralded an energy revolution. Following three years of construction work that cost ₣620m (nearly €1bn today), La Rance Tidal Power Station in Brittany, France, the first commercial tidal plant ever constructed, was opened by President Charles de Gaulle.
Seven decades later, the plant's 24 turbines continue to generate 600 million kilowatt-hours (kWh) of power each year – equivalent to the electricity consumption of a city the size of Rennes, France. But only two more large-scale tidal plants – both in South Korea – have ever been built. This is a proven technology, with voices across the energy sector highlighting clear benefits – so why has the roll-out been so lacklustre?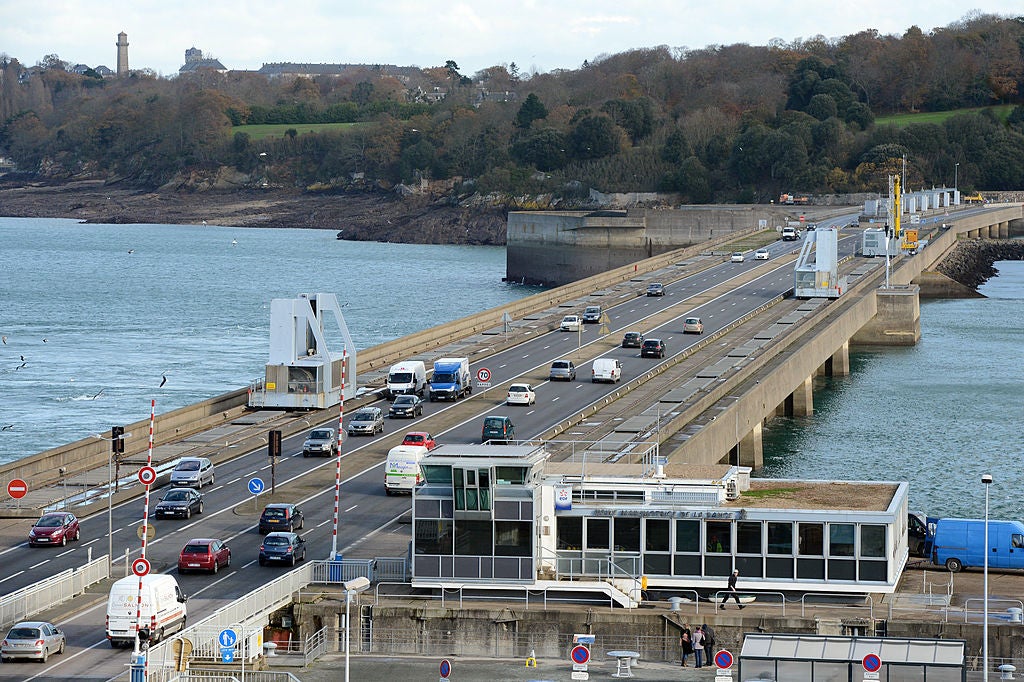 The technology at La Rance is known as a 'tidal range': it is a dam across a body of coastal water, which generates power by channelling water through turbines when the held water level is higher than in the tidal estuary of the River Rance beyond. The other, lower-capacity form of tidal power is 'tidal stream', which operates in deeper water and generates power using natural currents that occur as the tide changes.
How well do you
really

know your competitors?

Access the most comprehensive Company Profiles on the market, powered by GlobalData. Save hours of research. Gain competitive edge.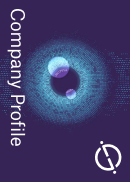 Company Profile – free sample
Thank you!
Your download email will arrive shortly
Not ready to buy yet? Download a free sample
We are confident about the unique quality of our Company Profiles. However, we want you to make the most beneficial decision for your business, so we offer a free sample that you can download by submitting the below form
By GlobalData
Advantages of tidal power include the fact that it is both renewable, and – unlike solar and wind – predictable, with varying tides accurately forecastable throughout the year. Tidal barrages are also relatively low-tech, similar to hydropower dams that have been installed onshore for more than a century.
Some 2.4 billion people live within 100km of the coast, according to the UN. There is massive potential for communities to power their lives using the ocean, which could generate well above 130,000 terawatt-hours of electricity per year, according to the International Renewable Energy Agency.
The UK is the prime location for tidal power
One reason why tidal power has not received widespread interest is because – even if the sea produces a lot of energy – there is actually not a huge number of settlements near seas with high tides.
"Tidal is viable in only a limited number of places, most of which are very far from any significant demand centres," explains Mike Hogan from think tank the Regulatory Assistance Project. "In North America, the only major tidal energy locations are in Alaska and along the Maine coast, and while there are good sites along the coast of China and Korea, these are still quite limited."
However, the UK – which features the second-strongest tides in the world after Canada, and is a densely populated island of nearly 70 million people – could be an "exception", Hogan adds. A 2021 study from academics at Edinburgh University found that tidal stream alone has the potential to deliver 11% of the UK's current annual electricity demand, which is the same as the combined contribution of solar and biomass over the past year.
Industry group the British Hydropower Association adds that tidal range projects under development – all of which are currently stalled – would deliver 10GW of new capacity by 2030 if they were to receive permission and adequate funding. These projects are situated across Great Britain, including in Swansea Bay, Merseyside, the North Somerset Coast and the North Wales Coast.
Renewable electricity from tidal power also offers another route away from hydrocarbons originating in oil-producing autocracies, something that has become a key political priority following Vladimir Putin's invasion of Ukraine. Yet the UK's new energy security strategy, published in April 2022, only made a passing mention of pursuing "opportunities afforded by our geography and geology, including tidal and geothermal", in a section titled "Solar and other technologies". The main priority instead, is to build 50GW of offshore wind by 2030 and 24GW of nuclear power by 2050.
Simon Hamlyn, CEO of the British Hydropower Association, describes the absence of any clear target for marine power as an "incomprehensible omission". He says "wind and solar energy can do much of the heavy lifting to reduce reliance on fossil fuels", but argues that the UK would also benefit from tidal power to further diversify the power mix.
An opportunity for tidal stream power…
Tidal technology is not being completely ignored by the UK government, though. In November 2021, it was announced that in the fourth allocation round of the UK's contracts for difference scheme held at the end of 2021, £20m per year will be ring-fenced for tidal stream projects. This will send a "clear signal to investors" that this is a viable technology, a spokesperson for industry group RenewableUK told Energy Monitor.
Already, seven operational tidal stream projects with a capacity of 9.1MW are in operation, with 2.3MW under construction and a further 390MW approved for development, according to RenewableUK. One company at the forefront of this new drive is Orkney-based Orbital Marine Power, which was the first company in the world to successfully connect a floating tidal turbine to the grid, doing so in 2011. "We are on a mission to unlock a new source of clean, predictable power for millions of people, homes and businesses around the world," a company spokesperson told Energy Monitor.
Pioneering tidal power development should allow the UK to develop a strong home-grown renewables industry, just as the country has done with offshore wind. The country's tidal stream sector could support 4,000 jobs by 2030 and 14,500 by 2040, bringing massive investment to deprived coastal areas the government is seeking to boost as part of its 'levelling up agenda', shows a 2018 report from the UK think tank Energy Systems Catapult.
… But tidal range power neglected
While tidal stream offers new opportunities, the volume of energy generated by them remains very small in comparison with overall UK demand. The bigger opportunity for UK tidal remains tidal range power, which is generated when large barrages or artificial lagoons are constructed, like at La Rance.
The closest the UK has ever been to developing such a project is a £1.3bn tidal lagoon that was proposed in Swansea Bay, off the southern Welsh coast. In June 2015, the UK government awarded planning permission to the scheme, which developers said would be able to provide electricity for 155,000 homes. However, the plans fell through in 2018, when the UK government declined to offer financial support that would guarantee the lagoon's price of electricity.
[Keep up with Energy Monitor: Subscribe to our weekly newsletter]
One expert spoken to by Energy Monitor suggested the Swansea Bay Lagoon project was too small, meaning the volume of electricity generated may have been insufficient to warrant the very high upfront costs in the eyes of the government. Bigger projects have been proposed, including the £7bn North Wales Tidal Lagoon, which would have powered more than a million homes and created more than 20,000 jobs, or the £30bn Severn estuary barrage stretching from Somerset to south Wales, which was scrapped in 2010 over concerns that the proposed technology would devastate the estuary's bird habitats. None of these projects have come to anything.
"After the UK government slammed the door on Swansea Bay, it is going to take a very brave person in Westminster to raise their hand and say, I think another tidal range project is a good idea", says Ioan Jenkins, development director of the tidal lagoon project. Hamlyn also agrees there is a "hangover" from Swansea Bay.
The irony of this situation is that Swansea Bay was intended to have a very different effect. A 2017 government-commissioned review of UK tidal power by former Energy Minister Charles Hendry suggested the industry needed government support for a "path-finder project" such as Swansea Bay, which would demonstrate to wider private enterprise that the technology was viable and lead to more projects. Instead, the opposite has happened.
A cheap source of clean energy
The key reason the UK government has put forward for not backing tidal range power is the cost. "The inescapable conclusion is… the cost that would be incurred by consumers and taxpayers would be so much higher than alternative sources of low-carbon power that it would be irresponsible to enter into a contract with the provider," said Business Secretary Greg Clark to Parliament in 2018, when announcing why he had pulled the plug on government support for Swansea Bay.
Such an assessment only tells half the story, however. All renewable technologies, including now-very cheap solar and wind, were expensive when first installed. Their price has plummeted as the technology and expertise has developed. Modelling from Energy Systems Catapult finds that, even with relatively modest deployment, the cost reduction curve for tidal would be steep in the near-term, with effective support.
The longevity of tidal range installations also has a positive impact on the price. The evidence of this is in La Rance, a project still going strong after nearly 60 years, which has produced approximately 28,000 gigawatt-hours of electricity, equivalent to more than £3bn at standard electricity prices. This means it has paid for itself several times over. The cost of the electricity it produces is around €0.018/kWh, compared with €0.025/kWh for nuclear power, where France gets most of its electricity from.
"We can expect a tidal barrage like La Rance to last 120 years at least, but it could run for much longer than that," says Roger Falconer, professor of water and environmental engineering at Cardiff University in Wales, UK. "You might have to replace the turbines eventually, but the wall will last forever. Meanwhile, a nuclear power station will last for a maximum of 60 years, and then you have the unsolved problem of waste lasting for many centuries."
A need for forward-thinking policy
Kick-starting the UK's tidal range industry will take forward-thinking economics that look beyond short-term profit. "You only need to invest in a few wind turbines or solar panels to get a return, but it will take five years to build a barrage or lagoon, involving a massive concrete pour and significant investment, and this is a lot for politicians to stomach," says Falconer.
Just as occurred with tidal stream power, the tidal range industry says all it would currently need is a small multimillion pound signal of support from the UK government to demonstrate that there is a place for the technology in the UK's net-zero power system. However, advocates of the technology are less well funded than the lobbies of the fossil fuel, nuclear or wind industries, and it has proved hard to push this message home.
"What we are currently asking from the government is a £20m investment, which we believe is what is needed to reassure investors and unleash a huge amount of money to build some of the undeveloped tidal range projects around the UK," says Hamlyn.
A UK government spokesperson told Energy Monitor that the UK is "committed to exploring the potential of tidal power as a cheap, clean, home-grown source of energy". They added that the "government remains open to considering well-developed proposals for harnessing the tidal range around our coastlines".
Industry will have to wait and see whether these words will ever again translate into tangible support for projects.