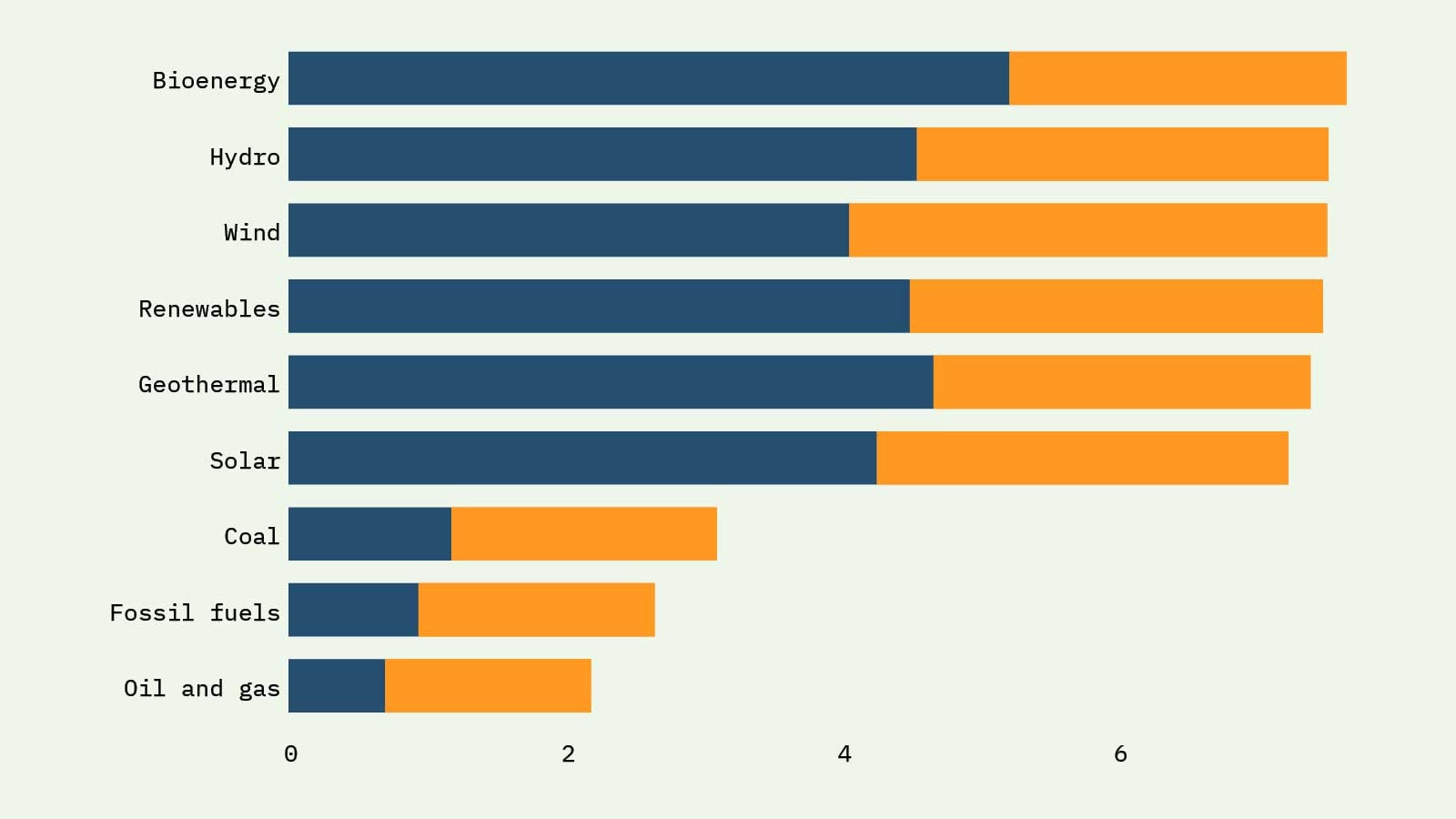 The production of electricity from renewable sources surpassed that from fossil fuels in the EU for the first time in the first quarter of 2020.
This continues a decade-long trend and is mostly pushed by the increase of wind and solar energy to the detriment of coal.
EU countries relying on renewable energy generally pay less for their electricity than those that use more fossil fuels. Consumers in Poland, which has been slow to start transitioning to renewables, pay more than their German counterparts.
German coal production fell below Poland's output for the first time ever, generating 47.7TWh in the first quarter of 2020, less than Poland's 50.5TWh, according to figures from UK climate think tank Ember. Poland generates nearly as much electricity from coal as the remaining 26 EU member states put together (51.5TWh).
Studies also show that producing energy from renewable sources creates more jobs than the gas, coal or oil sectors. For each $1m invested in renewable energy, some 7.5 jobs are created, compared with 2.7 for fossil fuels.