By adopting a green recovery after the Covid pandemic, Brazil, India, Mexico, the Philippines and South Africa could add 20GW of wind power between 2022 and 2026, according to a new report from the Global Wind Energy Council and BVG Associates. In doing so, these five developing countries could unlock 2.23 million full-time equivalent jobs over the 25-year lifespan of the wind farms.
The report, Capturing Green Recovery Opportunities from Wind Power in Developing Economies, estimates the projects could power roughly 25 million homes each year from 2026 onwards, and potentially save the equivalent of 714 million metric tonnes of CO2-equivalent (CO2e) emissions over the projects' lifetimes.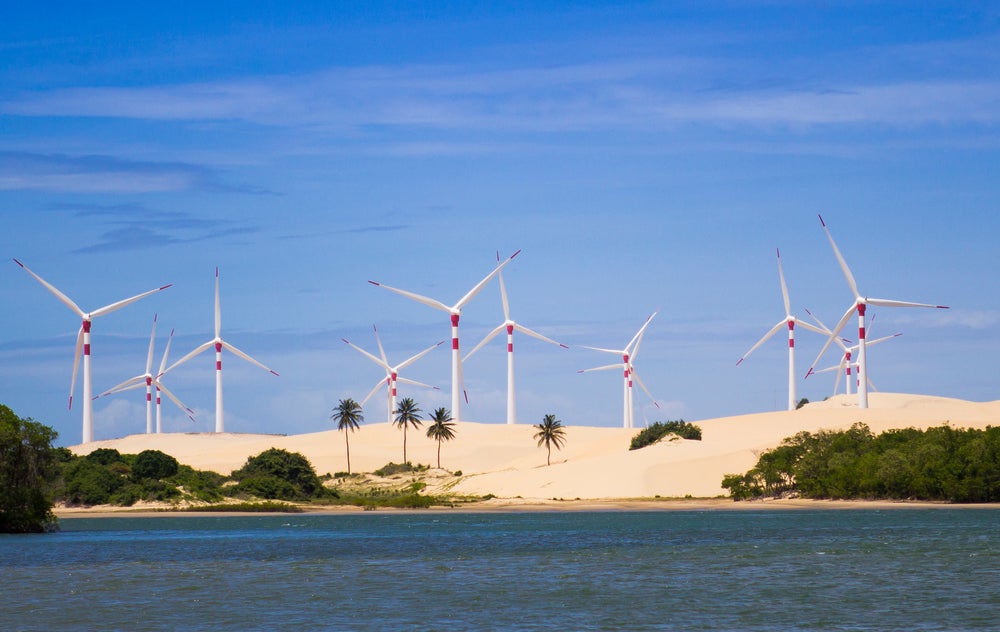 Brazil could create an extra 575,000 jobs over the projects' tenures if it opted for a green recovery over a business-as-usual approach, which would also result in a 40% reduction in CO2e emissions over the period.
India could save an extra 229 million metric tonnes of CO2e over the 25-year period, while also creating more than a million green jobs. 
Mexico could more than double its projected CO2e emissions savings, generate around 250,000 new jobs and add $3.5bn in gross value to the economy.
In South Africa, the transition from coal to clean energy – kickstarted by an $8.5bn financing package agreed at COP26 in November – could add an extra 250,000 jobs and more than $10bn of gross economic value over the 25 years. As well as the substantial reduction in CO2e emissions, that could save more than 50 million litres of water annually from 2026. 
With more than 1,650MW of wind installations completed under a more ambitious green approach, the Philippines could see more than $1.1bn of gross value added to the economy. Those installations would support a 70% increase in jobs as well as saving more than 65 million metric tonnes of CO2e.