The US power grid is not ready for the future. For starters, there is no national grid. Instead, the western, eastern and Texas grids operate largely independent of one another. The system is diffuse, often absent or lacking where it is needed most, and showing its age. The US Department of Energy (DOE) says 70% of the US's transmission lines and power transformers are more than 25 years old.
The Biden administration is aware of these failings. "We know that supporting our increasing demand while meeting our clean energy goals will require expanding the existing grid," says Michelle Manary, acting deputy assistant secretary at DOE's Office of Electricity. Manary is the point person for the administration's Building a Better Grid Initiative.
This is a fraught and protracted undertaking. It can take ten years – or longer – to complete new transmission lines in the US. In conversation with Energy Monitor, Manary describes how the Biden administration, backed by new funding from Congress, plans to make it easier to upgrade and expand the US power grid.
You joined DOE from the Bonneville Power Administration (BPA). The BPA has integrated more than 5,000MW of wind energy into its system. Can DOE learn from that example as it looks to add more renewables to the grid and expand transmission nationwide?
I spent nearly two-and-a-half decades at BPA and learned a lot of valuable lessons. I saw the benefits of expanding grid capacity with a forward-looking planning approach. BPA built several 500-kilovolt (kV) wind hubs as well as several 500kV lines and transmission reinforcements to integrate wind into its system.
Because wind is a variable resource, balancing is an operational challenge. Having dispatchable, flexible resources such as hydropower is an important part of reliably integrating wind. BPA's oversupply management protocol was an important operational procedure developed to address the variability of wind and balance it with the need to operate the [Columbia] River for other interests like fish passage, flood control, irrigation, recreation and navigation. Voltage control is another challenge. BPA developed innovative voltage control schemes to maintain reliability while integrating a large amount of wind.
How well do you
really

know your competitors?

Access the most comprehensive Company Profiles on the market, powered by GlobalData. Save hours of research. Gain competitive edge.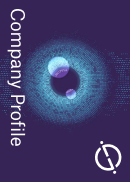 Company Profile – free sample
Thank you!
Your download email will arrive shortly
Not ready to buy yet? Download a free sample
We are confident about the unique quality of our Company Profiles. However, we want you to make the most beneficial decision for your business, so we offer a free sample that you can download by submitting the below form
By GlobalData
Synchrophasors help identify both system-wide as well as individual wind plant issues. BPA's advanced network of synchrophasors has played a critical role in identifying and addressing the operational challenges of integrating a large amount of wind. We developed control room applications and operating procedures to use the visibility provided by synchrophasors to improve grid reliability.
Is upgrading or modernising ageing lines as much of a priority as building new transmission capacity?
We must focus on the existing grid while we plan for new lines. The first priority, however, is getting the most out of our existing grid through new technology, better operational visibility and communications equipment. We're focusing on a shift from static line ratings to dynamic line ratings, from static networks to dynamic topology optimisation, and from passive equipment to advanced power electronics.
We're looking into improved software and modelling solutions. We want to maximise the capacity of existing transmission lines and lean on our existing rights-of-way to limit any community impacts. We want to leverage reconductoring [installing new conductor wires on existing towers to boost the capacity of a transmission line] as much as possible, build new towers if we need to. We'll need to provide demonstration projects to increase utility confidence and enhance workforce development to support the technologies moving forward.
How will DOE decide when and where to boost the capacity of existing transmission lines or build entirely new lines?
When the time comes to look at new transmission projects, we are fully committed to collaborating with industry stakeholders, communities, and regional and local governments to help identify pathways for large-scale transmission system buildouts that meet regional and national interests.
One of the first steps through our Building a Better Grid Initiative is a National Transmission Planning Study to identify transmission needs that will provide broad-scale benefits to electric customers. This national, long-term (15 to 30-year) analysis will identify congestion or capacity constraints that will inform planning processes and pinpoint strategies to accelerate decarbonisation while maintaining system reliability.

We'll also be conducting a Transmission Needs Study to identify high-priority national transmission needs – specifically, to identify where new or upgraded transmission facilities could alleviate congestion caused by an increase in renewables, transportation and building electrification, and insufficient transfer capacity across regions. This study is the foundation for designating Federal Transmission Corridors.
The 'dig once' principle is so important for minimising any disruption to local land and communities as we build out these crucial infrastructure projects. We're committed to working with all our partners to make sure that gets done in a way that is beneficial for communities, and we can absolutely combine efforts – like running transmission and broadband on the same power lines.
When will we start to see DOE funding announcements about the billions of dollars made available for transmission upgrades in the Bipartisan Infrastructure Law?
The Infrastructure Investment and Jobs Act [aka the Bipartisan Infrastructure Law or BIL] provides DOE with more options for financing and investment than ever before. One of the Building a Better Grid Initiative's first steps was to release a Notice of Intent that highlights the need for national transmission investment and the BIL-backed financing DOE has to drive investment of more than $20bn.
We're working to set up a $2.5bn Transmission Facilitation Program, a revolving fund to facilitate eligible projects, including new or replacement high-capacity transmission lines, increasing capacity of existing lines or connecting microgrids to transmission systems in Alaska, Hawaii and US Territories.
We're also dedicating $5bn to prevent outages and enhance the resilience of the electric grid, and we'll be providing $5bn to encourage the demonstration of innovative approaches to transmission, storage and distribution, and regional grid resilience. Finally, we're bolstering our Smart Grid Investment Grants Program with $3bn and expanding it to support things like data analytics, demand flexibility and smart grid functions, fibre and wireless broadband, and advanced transmission technologies.
Outside of BIL, DOE investment in transmission includes more than $3bn for the Western Area Power Administration's Transmission Infrastructure Program, and a number of loan guarantee programmes through DOE's Loan Programs Office.
The BIL authorised DOE to serve as an "anchor customer" for new and upgraded transmission lines. Is there precedent for DOE acting in this role? Have project developers told DOE this would make it easier to build projects?
The new and innovative financing programme has three tools to spur transmission development: capacity contracts – where DOE would serve as an "anchor customer" – loans and public-private partnerships.
Financing large transmission projects can face a 'chicken and egg' scenario – developers face challenges in securing transmission customers before a project is built, but customer commitments are often needed to reduce investment risk for financial institutions. By buying up to 50% of a project's planned capacity, we believe DOE can reduce financial challenges to investment in transmission. A goal of this programme is for DOE to stay in only as long as needed then sell its involvement as customer demand catches up. This would replenish the fund and enable it to be used for the next project.
Developers are supportive of this programme because it gives them one more tool to help complete needed transmission projects. With only $2.5bn to commit, the challenge will be to stretch the dollars as far as they can go. There will likely be more demand than funds available.
Will DOE emphasise developing transmission in existing rights-of-way such as interstate highways or railroads?
The Biden administration is focused on pursuing the 'path of least resistance' and relying on existing federal property and highway rights-of-way to site new transmission projects. In BIL, Congress recognised that in certain cases, FERC [the Federal Energy Regulatory Commission] has authority to do federal siting of transmission projects. DOE's role is to evaluate which projects are in the national interest, but designating federal corridors is a last resort.
Our goal is to model various scenarios to identify the areas that would need additional transmission and then lay over the existing rights-of-way to help identify opportunities. The DOE studies will not identify specific projects but identify areas of congestion where transmission projects could be useful.
What role will DOE play in building transmission lines to connect offshore wind farms under development along the Atlantic Coast?
To help achieve the administration's goal of developing 30GW of offshore wind by 2030, the department launched the Atlantic Offshore Wind Transmission Study in November 2021. This two-year study will evaluate multiple pathways to offshore wind goals through coordinated transmission solutions along the Atlantic in the near term (2030) and long term (2050). It will examine various combinations of electricity supply and demand, while supporting grid reliability and resilience and ocean co-use. In addition to the study, we are working closely with the Department of Interior Bureau of Ocean Energy Management (BOEM) to address transmission constraints.
DOE recently said expanding transmission infrastructure in the US will require "linking together independently operated grid regions". Will the administration move to integrate Texas's ERCOT power grid with the western and eastern grids to create a national grid?
Interregional transmission helps deliver affordable, clean energy to customers across the nation, while making the grid more reliable and resilient to extreme weather events and other threats. We are evaluating all options as we look to massively deploy clean energy and build out transmission infrastructure for fully clean electricity by 2035 and a net-zero economy by 2050. DOE will provide modelling and analysis to identify the needed interregional transmission.
Will the administration make it easier to build new lines faster?
Building transmission is difficult, time-consuming and hard to get over the finish line. Developers face growing challenges for new transmission projects, especially across state lines and in heavily developed areas. When also considering "not in my backyard" opposition from the public, time to completion is increasingly unpredictable. So we want to support projects and leverage all the tools DOE has to help get them across the finish line faster.
[Keep up with Energy Monitor: Subscribe to our weekly newsletter]
The Transmission Facilitation Program will enable DOE to help developers by offering capacity contracts to help secure private funding sooner, public-private partnerships to help with siting timelines, or loans to help secure federal funding. We'll also work to facilitate FERC's designation of federal transmission corridors on a route-specific, applicant-driven basis with a focus on projects that overlap with or use existing highway, rail, utility and federal land rights-of-way.
Finally, DOE will be working with BOEM to convene key stakeholders to chart a way forward to meet the administration's goal of 30GW of deployed offshore wind capacity by 2030. The idea is to develop an action plan to address medium and long-term transmission challenges, with a specific focus on maximising benefits to the onshore transmission system by considering solutions that will reduce congestion and support system interconnection inclusive of potential onshore transmission upgrades.