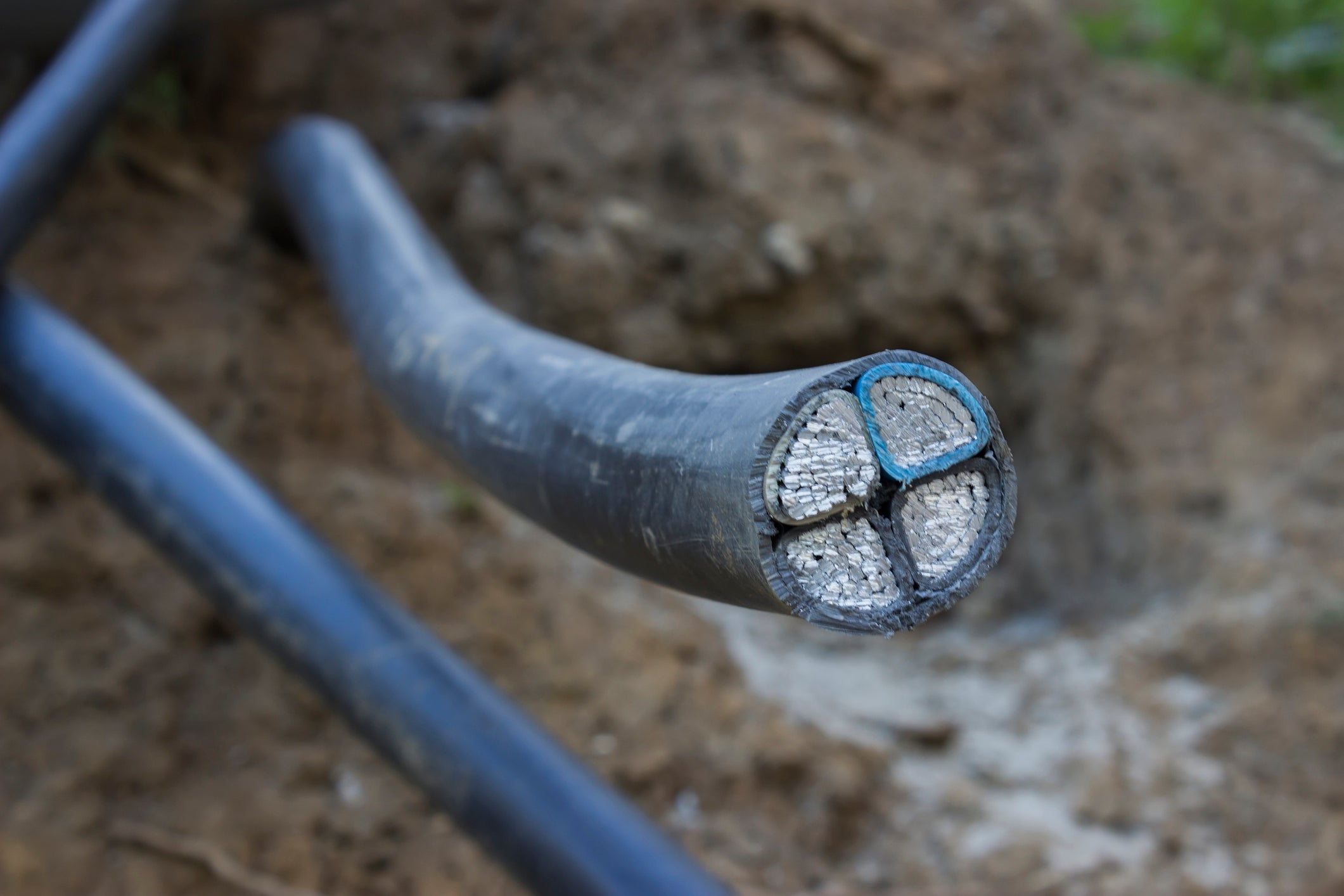 French cable and fibre optic company Nexans has launched a new range of low-carbon distribution grid cables, the first on the French market. The company's new approach reduces the greenhouse gas emissions of its low- and medium-voltage cables by 35–50%, depending on the product.
Manufacturing one kilometre of electricity network cable currently generates two to three times more CO2 than the average annual emissions of a French citizen. These emissions derive mainly from the aluminium conductor, which alone accounts for 70–90% of the total footprint, followed by plastics, transport and the manufacturing process.
In order to reduce the carbon footprint of its products, Nexans has adapted its value chain: it now uses 100% low-carbon aluminium, in line with the Aluminium Forward 2030 coalition's decarbonisation standards; it uses up to 50% recycled plastic in the insulation and sheathing; it applies various decarbonisation measures to the manufacturing process and transport; it selects its suppliers based on their environmental performance; and it produces everything in France, at its plants in Jeumont and Bourg-en-Bresse.
But the environmental footprint of a cable extends beyond its manufacture. Around 90% of the emissions are generated after the grid cables are put into service, caused by the accumulated electricity loss – known as the "joule effect" – over their decades of use. 
Nexans has therefore designed a range of solutions to produce low-carbon grid cables across the entire life cycle. It will provide engineering studies to determine the optimal cable type and cross-section over the entire life cycle depending on the application. It is offering new technologies such as the EDRMAX medium-voltage cable, which can be buried as is, with no need for a sand bed, thanks to its reinforced sheath – thereby reducing the CO2 emissions stemming from its installation by 10%. It has digital solutions to increase its customers' productivity, such as the ULTRACKER range. And RecyCâbles, Nexans' joint venture with French utility Suez, has designed technology that recycles copper and aluminium cables.
Nexans' carbon trajectory, validated by the Science Based Targets Initiative (SBTi), aims to reduce its emissions by 4.2% a year between 2019 and 2030.