French utility EDF is one of the biggest energy R&D spenders in the world. It is best-known for France's nuclear fleet, but EDF is branching out these days, not just into renewables and hydrogen but into AI and blockchain.
Chief Innovation Officer Julien Villeret is a communications specialist who today heads up EDF's innovation strategy, leading the company's expansion into new lines of business, and investments in start-ups and venture capital funds. He started out as a journalist before moving into consulting and communications, the latter first in telecoms and later at EDF. Villeret was EDF's director of communications before taking over as head of innovation.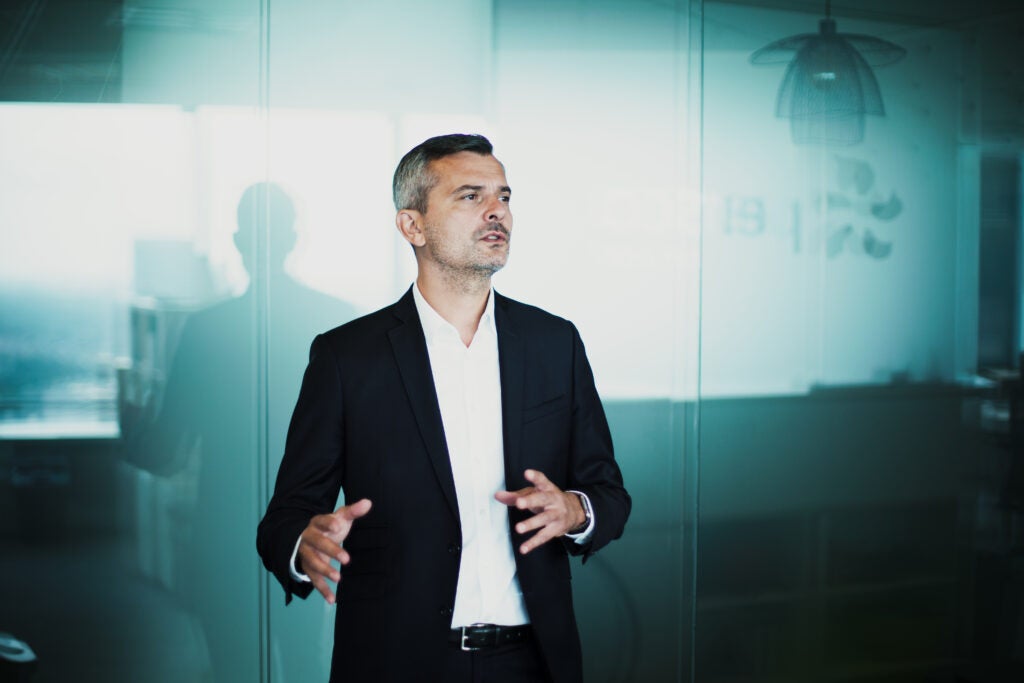 In conversation with Energy Monitor, Villeret discusses EDF's innovation strategy, its areas of focus and investments to date in energy and beyond, what innovation could do for nuclear power – existing plants, large new-build and small modular reactors (SMRs) – EDF's new hydrogen strategy, R&D priorities within renewables and the challenge of finding skilled labour.
EDF is a big state-owned French utility. You have resources but are far from an agile start-up. How innovative is EDF?
How well do you
really

know your competitors?

Access the most comprehensive Company Profiles on the market, powered by GlobalData. Save hours of research. Gain competitive edge.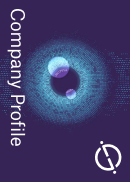 Company Profile – free sample
Thank you!
Your download email will arrive shortly
Not ready to buy yet? Download a free sample
We are confident about the unique quality of our Company Profiles. However, we want you to make the most beneficial decision for your business, so we offer a free sample that you can download by submitting the below form
By GlobalData
EDF is one of the few companies able to address energy innovation right across the value chain, from upstream to downstream. The International Energy Agency has said that 50% of the solutions needed to decarbonise the world in 2050 are still in labs or need to be invented.
We aim to cover the entire spectrum of innovation. Incremental innovation is done by our business units, like new offers for clients and new processes for nuclear [power plants]. Second, we have a world-renowned R&D capability; this is mainly about technical expertise. Third – and what we primarily do as the innovation division – we project the group into new lines of business.
Our mission as the innovation division is to define the strategy: what are our main areas of interest? How to develop a culture of innovation throughout the group? How to incubate innovation projects inside EDF? And we have a corporate venture arm that invests in start-ups.
What are EDF's priority areas for innovation?
We have six priority areas. The first three are to transform our core business. We are working with our clients to decarbonise their energy use. We are also looking at how to optimise the performance of our current generation and storage assets; there are a lot of needs around site decommissioning and reconversion also. And we are exploring how to accelerate the development of new solutions for storage and production, such as SMRs.
Next, there are new activities to explore. We are working hard to develop cost-effective decentralised energy systems – energy hubs, how to organise energy sharing, etc. [For activities that cannot be rendered fully carbon neutral] we are also working on solutions for carbon capture, 'premium compensation' and use, and we are looking at how to leverage societal trends. By this we mean trends that are not core business to us but may influence the way we do business, such as the metaverse. How do we leverage these technologies?
What kind of start-ups have you invested in?
Our corporate venture capital arm has invested in over 25 start-ups. They are mostly French or European, but we are starting to expand – we invested in Persefoni, for example, which is a US-based start-up, last year.
[These investments] cover nearly the whole range of our strategic goals. For example, we are working on carbon-neutral solutions for clients around agriculture – ITK is an agriculture AI company – [and] around electric mobility through Monkey Factory with mobility as a service, and Zenpark, which is a parking provider.
We are also working, of course, on production and generation – Enerbrain is an Italian company we invested in two years ago that is working on how to decarbonise corporate and commercial buildings through AI and IoT like climate control.
And we invested in McPhy, a provider of electrolysers, and created Hynamics, which is our hydrogen subsidiary.
You said EDF is also looking to develop new business lines that go beyond your core energy expertise. What would be a good example?
Hynamics is a great example of how we create new businesses, but Exaion is the perfect example of how we aim to decarbonise things that are maybe a bit far from energy, but really impacted by it.
With Exaion we are building the biggest platform of blockchain as a service – but decarbonised and European. This means we are bringing low-carbon power to data centres – of course in France, but they could be anywhere in Europe – and providing a secure, low-carbon platform for everyone who needs blockchain.
[Keep up with Energy Monitor: Subscribe to our weekly newsletter]
We are working with, for example, Société Générale, one of the biggest French investment banks, which is using our blockchain to secure some transactions. We are also working with big French movie investors who have created a virtual token called Klapcoin to finance movies.
People are interested because it is coming from EDF. So of course it is green and of course it is secure. This is a European, state-owned company. We currently have the fastest-growing blockchain platform in Europe. We are opening offices in Canada, and they are planning to open an office in the US.
For many, EDF remains synonymous with nuclear power. Yet, globally, nuclear power has been on a downward trend since the 1980s, and new builds in Europe today – such as at Flamanville in France – are delayed and over budget. Existing reactors are ageing. Can innovation give this technology a new lease of life?
French President Emmanuel Macron said the energy framework for France is based on nuclear, renewables and hydrogen, so we are working on those three areas. For nuclear, specifically, there are two things: one, how can you optimise new build, and two, how can you optimise existing assets?
There is a lot you can do. For example, Metroscope [one of the start-ups we have created] is using AI and 'digital twins' to optimise the time for basic maintenance work.
I read that half of France's nuclear fleet was down for maintenance work at the end of April.
That's something else. Metroscope works on basic maintenance that happens every 3–6 months. There are other issues these days with our [ageing] plants and those are being tackled by R&D. I cannot comment on this, but I can tell you that we saved an estimated €15m last year from using Metroscope on just four power plants. So, if you can generalise the solution to the whole fleet in France but also in the US, for example, it's a really cost-effective solution.
We are of course also working on new ways of producing energy, like in nuclear, SMRs. We are working with the Nuward team – this is our SMR project [EDF is leading the Nuward consortium] – to accelerate time to market for SMRs.
But we are also working on floating offshore wind farms, for example, which is a big topic for us these days. There is no industry standard yet and everyone is trying to find the best technical solutions.
And we are working to accelerate the development of technologies around storage, hydrogen and so forth.
How important are SMRs for you and how fast could they come to market? The concept has been around for years but has never made it to commercial viability.
We already have thousands of engineers working on our SMR Nuward project. I'm not here to invent the next nuclear technology – that's an R&D job – but I am here to accelerate and develop new businesses.
As the innovation division, we are working with our design team – not industrial design but creating new ways of working and thinking – to help those engineers accelerate time to market. We are looking to optimise the way they work and the internal processes of those nuclear projects. The Nuward project is due to deliver [an SMR] in 2030 and we are trying to move that forward by 1–2 years.
Is there anything in your innovation portfolio that could help deliver large nuclear new builds?
Not yet. We don't have an ongoing project on nuclear new build, but all our AI capabilities will I'm sure be embedded in those projects going forward, such as for EPR2 and maybe further generations [of reactors], and, for example, Metroscope and our cybersecurity arm are currently working with the people in charge of those projects.
Where do you see the biggest potential for innovation in nuclear?
Optimisation and automation of maintenance is where innovation could really make a big difference. Beyond Metroscope we are testing more solutions in this space. When you stop a plant, it's really difficult to restart it and every day we gain is a game changer from a financial standpoint.
On new builds like SMRs – that's not a solution we aim specifically for in France because we have this fleet [of large nuclear reactors] and the EPR, etc – we see a lot of innovation with SMRs [being used] for hydrogen to e-fuel generation, for example, but it's early days.
EDF unveiled a new hydrogen strategy in April 2022. You aim to develop 3GW of electrolytic hydrogen projects worldwide by 2030. These projects will involve €2–3bn of investment. How much of this hydrogen do you plan to produce with nuclear versus renewable power? What offtakers do you have in mind?
We don't want to choose between nuclear and renewables. We will do what's best depending on where we are building the capability. Obviously, in France there will be both nuclear and renewables [produced hydrogen]; in Germany it may be fully renewable. That's fine for us.
We are thinking about hydrogen for heavy mobility. We have already developed a few projects; for example, in France, in Auxerre, a small community, with buses and maybe trains in future, but we are also working a lot to develop decarbonisation projects for [heavy] industry. Fertilisers, cement – that's where we think hydrogen could have a huge impact. It's the primary technology to decarbonise those industries.
How do SMRs and hydrogen fit together?
Take Aéroport de Paris, the airport operator. They are thinking they could produce their own e-fuels for [airline] companies using the airport, [But] to produce e-fuels you need lots of power. You can get this from the network, of course, but you can also imagine this energy coming from your own plants – your own SMRs – which can produce lots of energy in a very small space, in a very secure way.
Energy security and indeed autonomy has moved centre stage with the war in Ukraine. On top of that we have a cost-of-living crisis. EDF is heavily indebted yet now expected to further accelerate the energy transition. What do these circumstances mean for innovation? How do they affect what you focus on and what you can deliver by when?
We are still investing the same amount in innovation and R&D as in previous years. So that's around €600m for R&D and approximately €60m a year for start-ups and innovation. This will stay flat for the foreseeable future. So, my first message is, we do not want to stop investing in innovation.
Second, we are working really hard on demand-side response. We are helping our customers consume less and we are working a lot with our industrial clients on technical solutions to monitor their use of power and how they can modulate this.
What's important for us [when it comes to REPowerEU] is to be part of the [European] ecosystem. There is a very vibrant ecosystem in Europe around energy – better, if I may say, than what we see in the US. It [the US] is very focused on a few technologies: mostly solar, a few hydrogen technologies and storage.
How are you divvying up your R&D budget? How much are you investing in renewables?
The idea of our R&D division is to work on everything energy-related. We have to know about every technology under development now and in the next 10–15 years. The R&D team also works on very specific topics such as technologies for nuclear new-build.
Of the €600m R&D budget, about €200m is spent on nuclear and probably about €100m on renewables. Our three renewables priorities are floating offshore wind, agriphotovoltaics [where crops are grown underneath elevated solar panels], and we're also exploring wave energy.
The rest is really about downstream – how to develop digital technologies to better serve our customers, and offgrid technologies such as minigrids, for example. We have a big minigrid business in Africa, and we are developing it in India and South East Asia.
We are also working a lot on energy hubs – these are big in Italy – which means how do you share energy between a community of consumers. These can also be B2B. You can generate your own energy and tokenise it – using blockchain – to exchange it.
Finally, we are also investing in storage assets – this is also very big for us.
Do you face a skills shortage?
I don't think we face skills shortages, but it's very tough these days. That's why we are investing in a few things. First we are working with partners to build schools around nuclear power, mostly welding – it is very difficult in Europe to find nuclear welders. We are also working a lot with the engineering community to show them how EDF approaches innovation. Because when students have to choose a company for their first job, they are mostly looking for a responsible company and a company that innovates. What we can offer [among other things] is the opportunity to create your own company in EDF. Exaion, Metroscope and Hynamics are all examples of this.
Editor's note: The EDF Pulse Start-up Awards are open to applications from external and internal innovators from 10 May until 24 June 2022.