The German government has commissioned the Belgium-based green hydrogen company Tree Energy Solutions (TES), German electric utility E.ON and French utility ENGIE to jointly develop Germany's fifth floating storage regasification unit (FSRU) for liquefied natural gas (LNG).
The new FSRU – a transit and storage vessel for LNG – will come online in late 2023 and will have an annual import capacity of five billion cubic metres of natural gas – around 5% of Germany's annual gas consumption to date.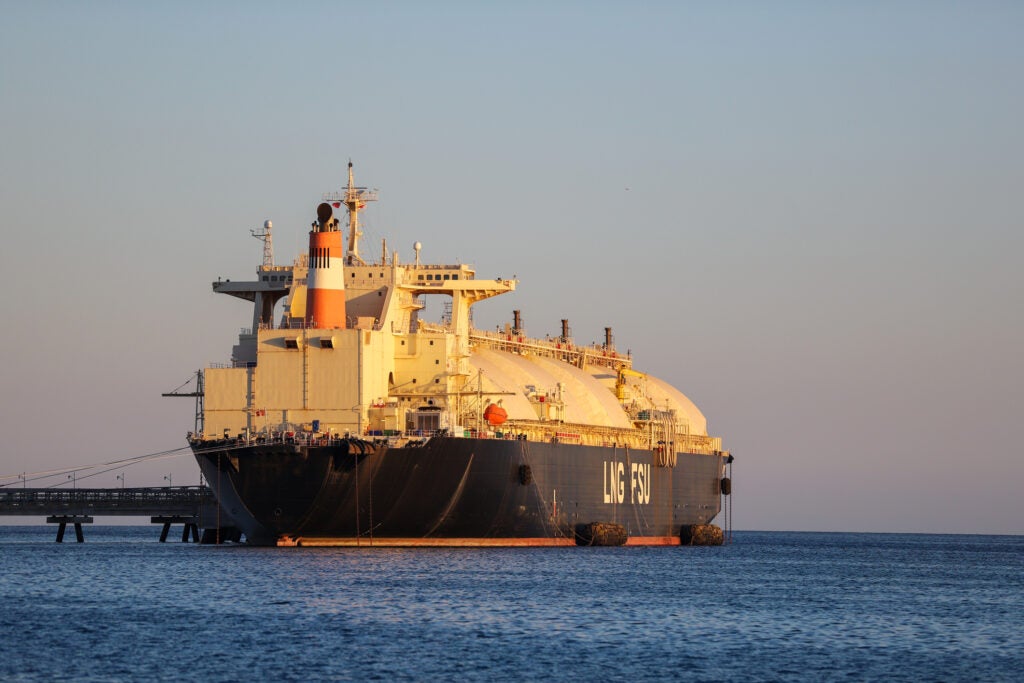 TES is currently building the largest green energy hub in Europe at Wilhelmshaven on Germany's North Sea coast, where it will import green hydrogen from upstream projects in the form of renewable LNG made from renewable hydrogen and captured CO2. To this end, TES and E.ON signed a strategic partnership at the end of March 2022.
The new FSRU will be supplied by US-based LNG company Excelerate Energy and stationed at Wilhelmshaven. The vessel will be used as an import facility for fossil LNG in its first five-year chartered period, and will then will be converted to an import facility for green hydrogen and renewable LNG. ENGIE is responsible for chartering the FSRU on behalf of the German government, as well as for part of the LNG supply, and TES is charged with the development and operation of the vessel.
When fully operational in 2025, the TES terminal will include six ship berths, 2,000,000m3 of onshore gas storage using ten on-site tanks, and direct access to natural gas, hydrogen and CO2 pipeline networks.
"By importing liquefied natural gas, we are making ourselves less dependent on imports of Russian pipeline gas," Robert Habeck, Germany's Federal Minister for Economic Affairs and Climate Protection, said in a statement announcing the project on 1 September. "At the same time, we are accelerating the import of green hydrogen in parallel, making Wilhelmshaven an important landing point for safe and sustainable energy in Europe."